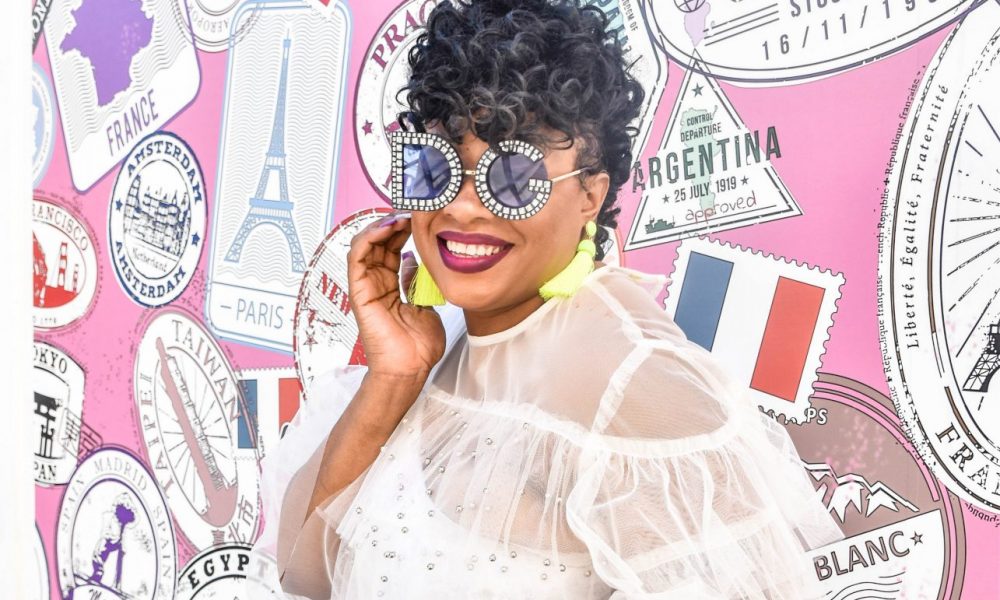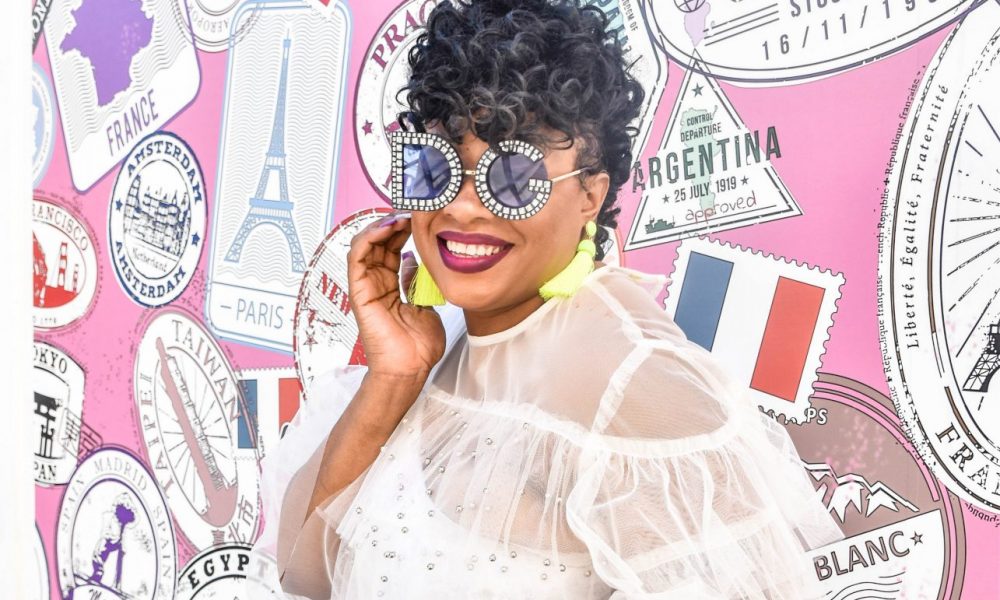 Today we'd like to introduce you to Jenni StyleFairy Graham.
Jenni, can you briefly walk us through your story – how you started and how you got to where you are today.
I have always had a love for fashion and style. As far back as elementary school, I used to draw pictures on my notebook paper of clothes I wanted to make. They were ball gowns (because I'm extra LOL and skirt sets because I used to want to be a lawyer. I used to watch my mother sew clothes for the entire family and I was always eager to help. From middle school forward, I was always the go-to person to help my friends decide what to wear. They would always ask me if certain things went together and how they looked. I would even find myself being asked by strangers in stores "how does this look" or "does this go together"? I used to thrift a lot, so I would buy things from the thrift store and change them around or cut them up and do things to them.
As I got older, I still loved fashion and style but got involved heavily in Human Resources. I obtained my associate's and my bachelor's degree in business management with a concentration in Human Resources management. I have four classes left to complete for my masters in the same field. I had a stellar career doing everything from a bank teller when I was 19 all the way to an assistant branch manager and many human resources related jobs in between. These skills and this education helped me a lot with my own business.
About ten years ago, I tapped into my style and fashion career by styling clients in pieces pulled from stores and boutiques. I wasn't seeing enough variety and style so almost seven years ago, I changed that by opening a boutique that I ran from the dining room of my home. It was the most Chic in-home Boutique you ever wanted to see! I also had a website so it was online too. I was still working full time and running the boutique and building a name for myself in the fashion and style industry. But I kept getting laid off on my job and I would go back to work again. I'd get laid off again and go back to work again. And finally, I said, "God, if I can make it with only the boutique for at least a year, I'll become and stay a full-time entrepreneur." JCHIC is now almost seven years old and I've been a full-time entrepreneur for almost five years. We have had multiple locations over the years and we now have the JCHIC Style Studio. I recently completed a fashion design school at the Memphis College of Art and have been designing and sewing for almost four years. So, it's been an evolution from styling to the boutique to making my own pieces and I will soon have a manufacturer for my own line.
Has it been a smooth road?
It definitely has not been a smooth road. Some of the struggles that I encountered were making myself stand out in a saturated market, staying motivated when it seems like all is going wrong, and working way harder for myself than I ever did for anyone else. I also struggled with having a work-life balance because I have two children that I have raised in a single parent home and that led to its own set of struggles. It was also a struggle to delegate as I got further along in business because I was used to doing everything myself. Another struggle was not having anyone to show me the ropes so to speak. I learned a lot because I've always been an avid reader and researcher. This led me to become the boutique coach that I am now because I didn't want people to go through some of the same struggles that I did.
So let's switch gears a bit and go into the JCHIC LifeStyle Brand and JCHIC Style Studio story. Tell us more about the business.
We are a full-service LifeStyle brand that encompasses all things fashion, style, and business so that you can live the life you deserve in style! As a Chief Style Strategist at JCHIC LifeStyle Brand, Jenni provides clarity on all things style and bring fashion dreams to reality. Hundreds of booked and busy working women and men depend on us to identify, enhance and portray their personal style statement to the world, saving them time and taking the stress out of getting dressed. Aspiring boutique owners and wardrobe stylists consult with us to learn the ins and outs of a profitable fashion and style brand via our Boutique Champion Coaching Program. They learn marketing, branding, and advertising strategies along with all the fashion and style the can handle! We also make branded items such as custom t-shirts, bags, hats, and more with our JCHIC Branding Department. We travel the world putting our style stamp on it by participating in fashion shows, hosting events, speaking on panels, training other fashion and style enthusiasts, and hosting chic style retreats. With JCHIC Media, we cover regular and celebrity events, taking pictures and interviews.
Simply put, you need JCHIC in your life! We are most known for our eclectic sense of style, use of colorful and embellished fabrics, and designs that you can't find anywhere else. What sets us apart from others is we are more than just a boutique or a wardrobe stylist or designer. We are an experience that brings us loyal clients, referrals, and a well-known spot in the fashion and style industry. What we are most proud of is the evolution of our brand and how we have taken a market that is very saturated and made our own lane.
How do you think the industry will change over the next decade?
With the decline and closing of so many fast fashion stores, we see boutique and designers taking over the industry. At JCHIC, we are definitely putting our style stamp on the world and teaching others how to do the same. There is a shift towards customers and clients defining what they want to see in their closets so wardrobe styling and Custom Clothes will be in even higher demand. There is also a need for designers and stylists to be more accessible to clients as there seem to be less and fewer hours in every day. Having a wardrobe stylist is not just for celebrities anymore. It's as important as the person that styles your hair or your nails. We are staying ahead of the game by offering our clients an experience they can't get elsewhere as we help them to identify, enhance, and portray their personal style statement to the world.
Up next is the JCHIC Foundation 501c3 (J.ointly C.ultivating H.ighly I.nvested C.ommunities) which will be geared towards bringing art back into the schools and communities. We will be teaching children and adults with different art forms like sewing, painting, sculpting, drawing, etc. Our goal is to curb teenage pregnancy, young people's incarceration, and a lot of the crime scene today by giving them an outlet.
Contact Info:
Image Credit:
Antoine Lever, JoJo Stylez, Marcus D. Jones
Getting in touch: VoyageATL is built on recommendations from the community; it's how we uncover hidden gems, so if you know someone who deserves recognition please let us know here.