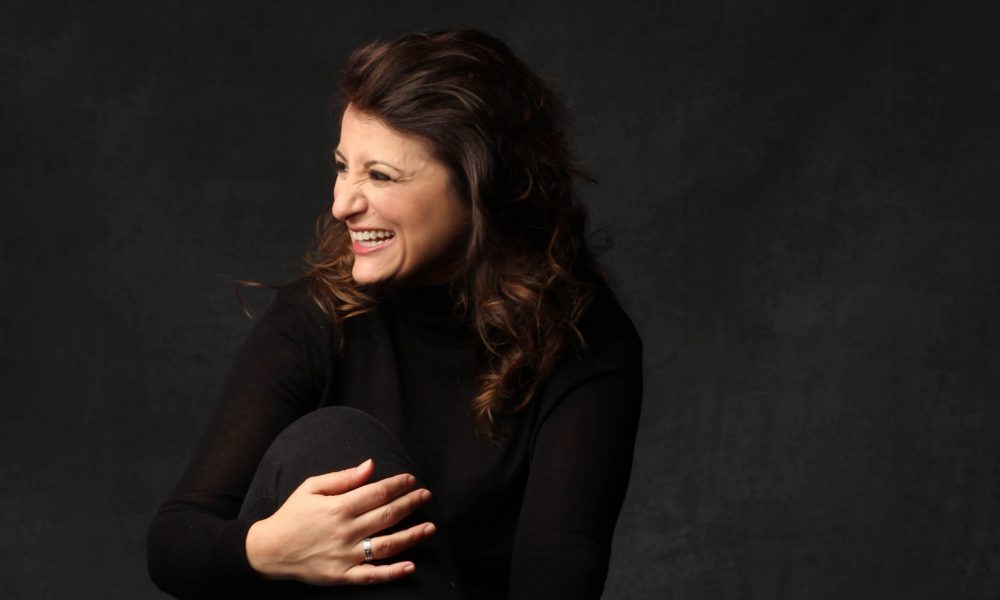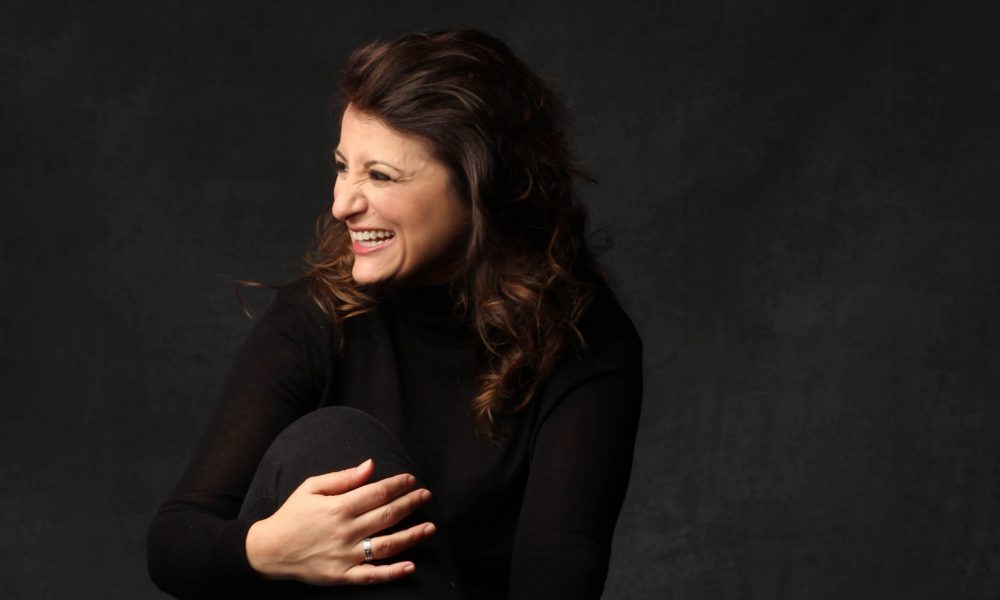 Today we'd like to introduce you to Jessica DeMaria.
Jessica, can you briefly walk us through your story – how you started and how you got to where you are today.
I was born and grew up in small, historic, north shore town in Long Island, NY. I did community and regional theatre on Long Island growing up and I was dedicated to our awesome High School program. I relocated to Atlanta to attend Oglethorpe University. I had no plans on staying in Atlanta post-graduation, and I didn't have any plans to become a professional artist either. I had been performing my whole young life, but I was always so afraid of not being able to top myself though. Not being able to succeed. So I went to a school where I could participate in the theatre without majoring in it. And I became a librarian. Like you do. Librarianship was not what I had hoped.
I had wanted to help the teen literacy problem but instead, I was working constantly and barely interacting with anyone outside of assisting them on the public computers. I didn't have time for any artistic hobbies. I arrived at a crossroads where I had to make a choice about what kind of life I wanted. So, I quit my job and went back to Oglethorpe for a degree in Theatre. I graduated in two years with my second B.A. and was launched into the market with the other newbies.
While I was in school I got my first job in the artistic community at the Center for Puppetry Arts as a weekend instructor. They are an incredible family, that I'm still so happy to be a part of, and helped me get connected to the right people. This led me to a job at Horizon Theatre as the Young Playwrights Festival Coordinator. I spent two years working on that festival, which cultivated my love of writing and the related skillset.
During that time, the folks at Horizon also helped me build a network of contacts so I knew exactly who to ask about auditioning and getting seen.
I remember I gave myself 5 years to become a professional actor. I said, if I hadn't booked a paying acting job by year 5, it was my responsibility to do something else. I realize now that I was being VERY generous with myself. I booked my second audition. I started working consistently in different aspects of arts administration around the city and I started working regularly as a teaching artist. I hustled into a brand new life with some pretty boundless energy.
I've been working as a performer fairly consistently since then, along with a growing writing career that kicked into high gear when I went to the New York Musical Theatre Festival with my first co-written piece, and after assisting in developing the first Atlanta Musical Theatre Festival, premiered my second co-written work during its inaugural year.
Has it been a smooth road?
Well, blooming late is better than wilting early-and I certainly took my time to figure out what I was going to do with my life. There's a terrifying freedom to starting over, so I dedicated myself to work. Work and the thrilling accomplishments that came with it fought off the fear.
Plus, I was lucky. My hard work and dedication to personal growth began to pay off pretty quickly-both as a performer and an educator/administrator. I began to take an immense satisfaction in writing during off-periods, and I connected enthusiastically with my first writing partnership. It was a partnership that struggled. We couldn't strike a balance in our motivations. We needed more time than we had and more guidance than we knew how to accept.
Writing was not paying bills-we were flying on commitment alone. So when very practical factors began to challenge that-it fell apart. It made me incredibly gun shy. The whole thing not only made me doubt my ability to be a successful collaborator but to be a writer at all. I met Chase Peacock right as this was coming to a close and he was just incredibly pushy-in the best way. He just kept nudging. To have someone who I felt was so gifted be so interested in working with me forced me to acknowledge that I had something to offer. Our first writing meeting lasted 5 hours and we haven't stopped since.
I think the greatest obstacle and challenge for most artists and most arts leaders is convincing not only themselves but the people around them, of the validity of what they're doing. Finding people who will take risks and be brave with you that's a tremendous challenge. Navigating yourself as a business without compromising your integrity, personal and artistic, is a challenge.
It's constantly holding a bunch of plates in the air-multiple jobs, projects, responsibilities, friends and relationships-you have to find the people that are going to understand and support you in that. The people who are speaking your language, while also finding ways to invite others into what you're creating, because in the end, that's what will sustain it.
We'd love to hear more about your business.
I'm a writer, actor, singer, producer, teaching artist and grant writer. My central focus tends to shift from year to year or even day to day, but I guess the thing that I bring to all of these professions is honesty. You may think that's obvious or goes without saying. It doesn't though. I think most people try their best to live in a kind of discomfort free zone. Which often means, not making honesty a priority. Honesty inevitably leads to some kind of discomfort. But, I'm honest with my students, I'm honest with the organizations I'm soliciting funding from and for, and I'm honest with the audience. Because the other side of discomfort is meaning. Honesty is vulnerability.
And vulnerability connects us in ways to other people and audiences that give our lives and what we make and our interactions meaning. I've found most recently that creating original musicals with my writing partner, Chase Peacock is where I have the opportunity to be the most honest about who I am and what I want to leave in the world. With our work, we sort of start in these fantastic, larger than life scenarios but ground them in a familiar reality. We tell the truth. We love characters who are flawed and hopeful and who have somewhere to grow from.
We believe our music is unique but accessible. It's emotionally driven a lot of the time as we compose and I think that's what invites people into it. I'm incredibly proud that we've been so prolific over the past 3 1/2 years we've been working together. We dedicate a lot of time and energy to producing material and getting that material out there. We also have a ridiculous amount of fun and we like to bring that joy and playful irreverence to the people we work with.
We've completed two musicals (though we are definitely still editing them!) and are in the middle of our third. We're making our own future and that feels incredible.
Is our city a good place to do what you do?
Atlanta is a great place for people just starting out. Georgia is second to last in the nation in terms of its government funding of the arts-however, this has never stopped Atlanta.
What the artistic community manages to accomplish on wishes and shoestring is pretty remarkable. To me, this means you've got people who are incredibly driven and incredibly passionate. Atlanta has a familial environment and most people want to help. You can be a "big fish" here-the possibilities are really endless.
The playing field is pretty level. I think that when this state, and when this city begins to put money and energy into the arts here (beginning at the public education level) as we've put energy into the film community here-we will see our national profile continue to rise and that can only be a good thing.
I believe that Atlanta is still a city that is in the midst of discovering its cultural identity-and how exciting to be a part of defining what that is.
Contact Info:
Image Credit:
BreeAnne Clowdus
Getting in touch: VoyageATL is built on recommendations from the community; it's how we uncover hidden gems, so if you know someone who deserves recognition please let us know here.