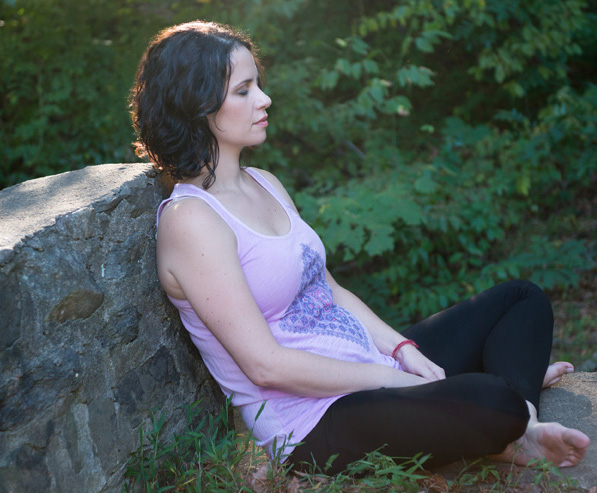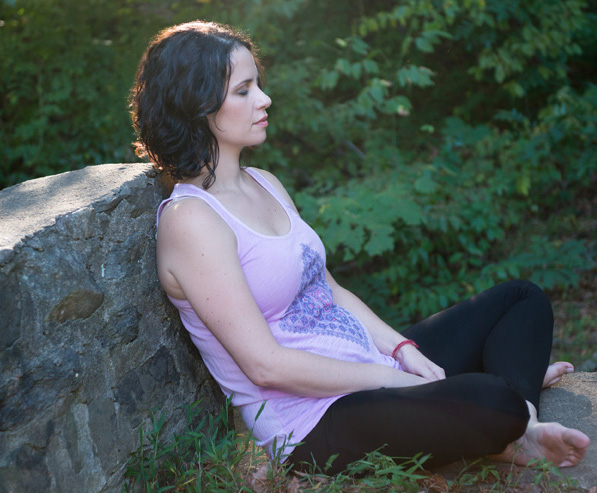 Today we'd like to introduce you to Jill Wener.
So, before we jump into specific questions about the business, why don't you give us some details about you and your story.
I used to be a stressed-out doctor working at a teaching hospital in Chicago (think 'Scrubs', only way less singing and dancing, and way more stress). Then, one Friday night, a guy at a bar told me about Vedic meditation and invited me to come hear his teacher speak. My life hasn't been the same since. 5 years, 4 trips to India, and 1 meditation teacher training later, I continue to teach and heal people- only in a much different way than I ever expected.
I grew up in Atlanta. In medical school at Emory University, I formed deep connections with my patients at Grady Memorial Hospital and found my passion for Internal Medicine.
5 years into my career, the stress of practicing hospital-based medicine began to take its toll. I was severely burned out and seriously considered a leave of absence. In the midst of all of this turmoil, I was introduced to Vedic meditation (yes, at a bar!). I had always been skeptical of spirituality, but I was astonished by the ease and immediacy of the transcendent experiences in my meditations. One of the things I love about Vedic meditation is that it doesn't have to be spiritual; its practicality makes it so much more attainable. The practice made me so much less reactive to stressful situations, and it improved my overall sense of happiness and well-being as well as my levels of energy and creativity.
A few years later, on a meditation retreat in India, I fell in love with the history and culture of India, as well as the advanced meditation practices I learned on the trip. That's when I knew I wanted to enrich other people's lives by teaching Vedic meditation.
After years of prerequisite coursework, I went back to India for my 3-month teacher training, which consisted of intensive meditation (14 hours a day!), lectures in Vedic knowledge, and teaching instruction. Since I moved back to Atlanta in April, I've been teaching meditation, scouting locations for my classes, and talking to as many people as I can about the practice and benefits of Vedic meditation. It's been really exciting to feel the momentum build as my business grows, and it's so gratifying to help someone change their life for the better and witness their mind being blown in the process.
Overall, has it been relatively smooth? If not, what were some of the struggles along the way?
Since I haven't lived in Atlanta for almost 15 years, I am building my professional network from the ground up. It has definitely been a change of pace to go from the consistency of a medical career to being self-employed without any guarantees or stability, but I wouldn't have it any other way! It's also forced me to learn so many great skills- building a website, marketing, social media, and creating relationships with talented, inspiring people all over the world.
Please tell us about Jill Wener, MD | Physician, Vedic Meditation Teacher, Public Speaker.
I spend most of my time teaching courses in Vedic meditation, which run for 4 consecutive days, 90 minutes each day. What I love about this form of meditation is how easy and accessible it is to anyone, especially people who think they can't meditate. Here's why: you don't have to focus, concentrate, clear your mind of thoughts, or sit uncomfortably to practice Vedic meditation! I think that what sets me and my business apart from other meditation instructors is the fact that I'm a medical doctor—it helps people who wouldn't otherwise consider meditation leave their preconceived notions behind and give it a try. I teach people to be self-sufficient meditators, and I'm really proud of the extensive follow-up and support I provide for my students during and after the course.
I focus primarily on the Atlanta community, but I also regularly teach in Chicago and Minneapolis. My calling is to bring the benefits of Vedic meditation back to the medical community, where there is so much stress, burnout, and stress-related illness. I also speak about stress and meditation at medical conferences, universities, and medical schools, and I founded a 'Meditation in Medicine' interest group that meets monthly in the Atlanta area.
If you had to go back in time and start over, would you have done anything differently?
Honestly, nothing! I sometimes wonder how my life would be different if I had learned to meditate at a much younger age, but that wasn't my path. My struggles help me connect to people who are suffering. I feel that the teaching and mentoring skills that I learned as a physician, my experiences with burnout, my exposure to the healthcare system, and my knowledge of stress's negative effects on our health, have prepared me for this next phase of my career.
Pricing:
Pricing for my course ranges from $400-$1400, with special rates for students, medical trainees, teachers, first responders and veterans. It is the best investment someone can make in themselves, and its benefits continue to grow with every practice.
The one-time course fee includes the 4-day course, plus a lifetime of support: every time I teach, I invite my students to re-take my course as a 'refresher' session. Plus, I offer group meditations twice a month, regular follow-up emails and my students have unlimited phone and email access to me. There are 130 Vedic meditation teachers worldwide, and my students can also attend any of my colleagues' courses or group meditations for no additional cost!
Contact Info:

Image Credit:
Rupa Kapoor, Andrea Praet, Megan Cairns