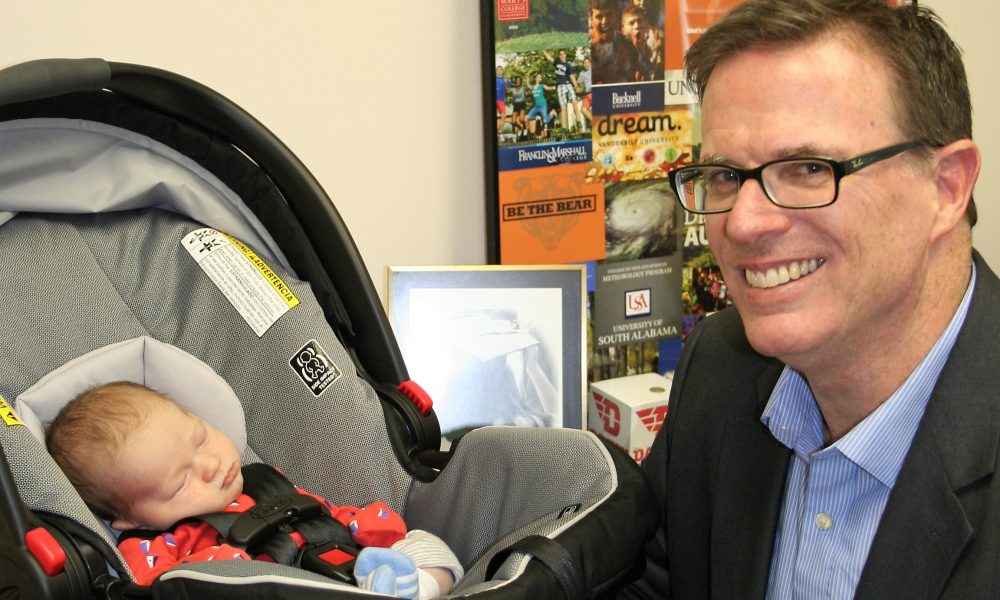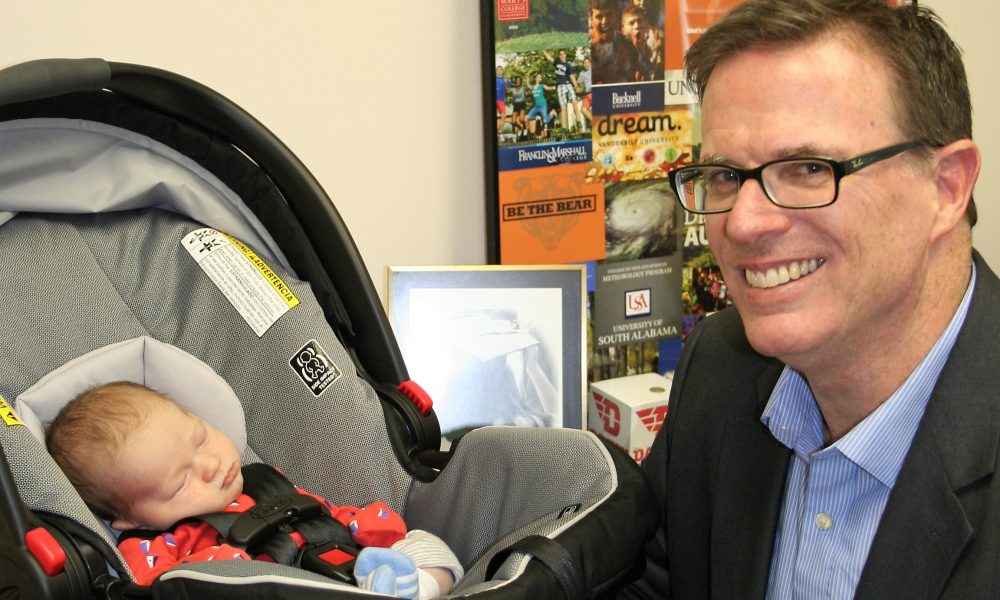 Today we'd like to introduce you to Jim Anderson.
Jim, please share your story with us. How did you get to where you are today?
My college planning career was born of two separate passions that fused together as I was helping my third child through the college application process. My first passion, finance, was a failed attempt at being a financial planner in the mid-90's. I went back to my programming career to support my family, Ten years later, I began preparing my kids for the college search and application process. I really enjoyed finding colleges that met the desires of my family. I learned a lot with each one going through the steps. It seemed most of the discussions with my kids were about college as I searched for schools that fit their needs/dreams. As my third child was going through high school, the Great Recession hit and money became an issue. The financial planning knowledge from the 90's really came into play as my family had to pay for two in college.
From this was born, Jim Anderson – College Adviser. I developed a plan to help families with a process that has changed dramatically since they were in college/if they were in college. Things are more competitive, especially for higher performing students, and schools have different monetary ways to attract students. Finding the set of schools that not only fit the students' priorities but also the family's finances is imperative.
A couple years ago, I read William Bennett's book, "Is College Worth It?". My belief was, and still is, that college is definitely worth it. I decided to change my business name to "Making College Worth It" to reflect that belief. My plans changed a little with focus on worth. Not just monetary but also academic, social and community worth. I added focus information about majors relevant to the student in addition to career skills needed for their first job. Skills acquired from the non-major courses. Those courses needed value and not just fillers for a degree. The goal is for them to come out prepared for that first job interview with all the necessary skills. I provide "Upfront Hindsight"!
Has it been a smooth road?
Not many startups have a smooth road and my path was no exception. As a programmer/introvert, marketing was a necessary skill to start a business. It was hit or miss for a while. It was a two headed beast for me to slay. Not only did I need to get my business out there, I had to explain to many families that a college planning industry exists! It was a slow path to where I am now. My mindset was as a college planner.
While that was great for my knowledge and service, as a business, I suffered. A couple of years ago I met a financial planner, Jim Harris, who saw my potential for helping families and took me under his wing and taught me how to be a business owner. I learned how to market better as I made it a priority. Now, business has never been better!
So let's switch gears a bit and go into the Making College Worth It story. Tell us more about the business.
Making College Worth It provides college planning advice for the family. My focus, as the name states, is finding colleges that provide "worth" for the family. There are no financial connections to any college or university. There are four types of plans available:
The Full College Plan includes –
-Finding the "Right Fit" colleges – Initially, I start with 10 colleges/universities. Each school has a common summary page and additional sections that focus on possible majors, scholarships offered by the school, a summary of one of the possible majors and a notes section that includes areas of interest for the student.
-Finding the "Right Price" colleges – Each of the schools above are run through a financial analysis to make sure they fit into the family's budget. Included are ways for the student to earn money that could further reduce the cost of attendance.
-Assistance with applications for the colleges and financial aid forms is available. Once acceptances and aid packages arrival, a review of options is available.
-The final section of the plan assists with the student's understanding of career options for possible majors.
The Financial Aid Plan includes (using the colleges from the family's list) –
-Determination of a family's Expected Family Contribution and ways to reduce it IF it helps increase need based aid. Estimated net prices for the colleges on the student's list based on the family's finances.
-Assistance with applications for the colleges and financial aid forms is available. Once acceptances and aid packages arrival, a review of options is available.
-The final section of the plan assists with the student's understanding of career options for possible majors.
The College Debt Plan includes –
-Reviewing the graduate's current debt situation and finding ways to reduce the monthly cost and/or the overall debt amount.
The Pre-Med Plan includes –
– It is basically the same as the Full College Plan except the focus is on preparation for med school both academically and financially.
If a new situation comes up, I'll make a plan for that too.
How do you think the industry will change over the next decade?
There are a lot of issues with post secondary education these days. The growing debt numbers has everyone focused on solutions to reduce debt numbers. Free tuition and debt reduction policies are two of the biggest propositions currently offered. Each has its flaws and should be exposed. I believe free tuition will ruin much of the academic diversity now available as small schools struggle to make ends meet and large public schools expand to handle the influx. Many students will struggle in that environment.
Also, the increased supply of graduates will push wages down while fewer trade school graduates will see their wages increase, narrowing the wage gap and making a degree less valuable.
As for debt reduction policies, they only make it EASIER to borrow more money with the expectation of future forgiveness. In my eyes, both miss the mark. The only true solution occurs before selecting a college. Families and their students need to understand the financial implications of their options and select a school accordingly.
It's not the only factor but it needs to be in the mix and for many families, near the top…
Based on these propositions and others, the future is difficult to determine. School selection may narrow BUT need for skills acquisition will increase as students strive to become top job applicants with the ability to earn larger salaries. In addition, the increased presence of technology will eliminate industries and force many to become tech savvy. Students and education will need to adjust to handle these changes.
Pricing:
The Full College Plan – $1500
The Financial Aid Plan – $750
The College Debt Plan – varies
The Full Pre-Med Plan – $1500
Additional family members – 50% off the first student's plan
Contact Info:
Getting in touch: VoyageATL is built on recommendations from the community; it's how we uncover hidden gems, so if you know someone who deserves recognition please let us know here.