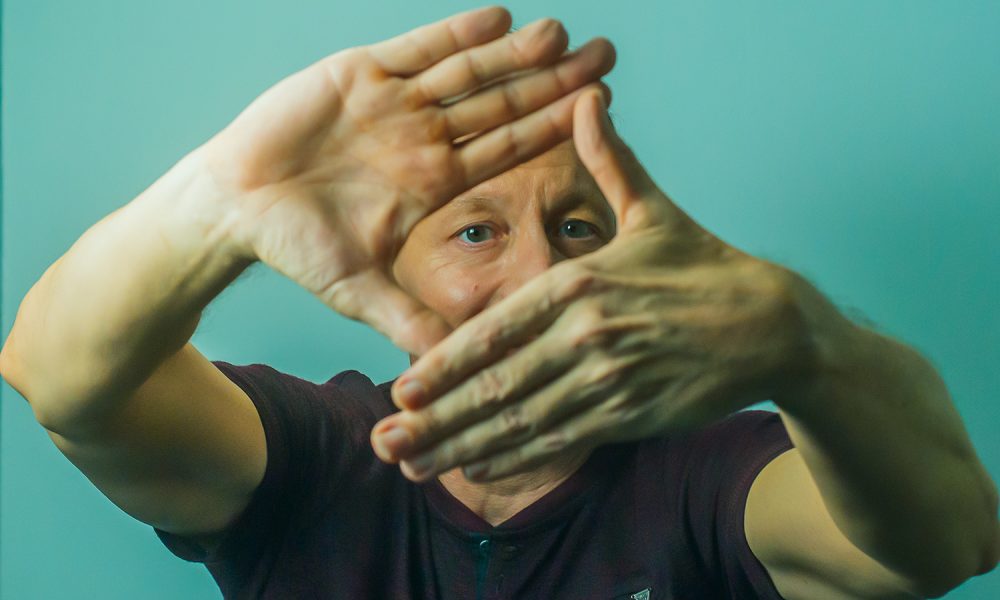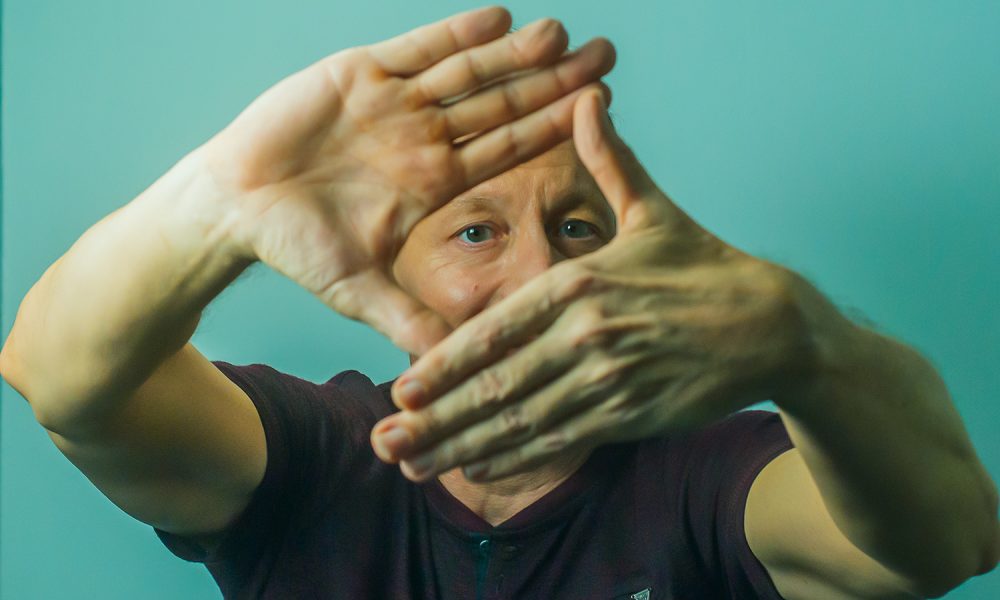 Today we'd like to introduce you to Jim Stringer.
So, before we jump into specific questions about the business, why don't you give us some details about you and your story.
In the beginning, there were dinosaurs, plants, and small creatures…
All kidding aside I did start at a very early age with creative tendencies. I was surrounded by a very inspiring mother, a grandfather who was a sign and fine arts painter and published cartoonist and a very artistic list of family members each in their own ways and means. Looking back I can see how each of them had some influence on my own creative wanderings throughout my youth.
Like many, I was drawn to the creative side of life and took as many electives and art courses as my Southside high school offered. It was in my senior year that my elective arts teacher with her vibrant personality (which many rumored came from a flask in her purse?) took an interest in chalk and ink drawings. She coaxed me into entering my drawings into local art shows and competitions which was no easy task for this shy and insecure boy and his drawings. I took that first step and I was hooked. Art was going to be my career.
I graduated, continued to draw, to think, to create and made a big decision to pursue an art degree. After some consideration and research, I knew that I was not going to attend my father's college of choice. At the time, the only local college close by offering my topics of interest was The Art Institute of Atlanta, which at the time was located across the street from Lenox Square.
Of course, Dad was not happy with the news; however my always supportive mom (who had entered my childhood drawings in children's art shows) was in full support. Unfortunately, this was the 80's and many families were going through changing times, structures and divorce rates. My mother and father decided it was time to split up and go their separate ways. It was no surprise, but it did take a toll and my grades started to slip as well as my own grasp of things. Long story short – I was involved in a terrible car accident, lost the use of my hands for almost two years, had to drop out of school and abandon my pursuit of becoming a commercial designer.
I was often shy and seemingly insecure, but I was never undetermined. Over the years I healed. I worked hard. I focused on regaining my skills and more importantly bringing the right mindset to not only my creative works but my life. It was, to say the least, a turning point. I decided to return to school to update my old literal "cut and paste" methods of layout and reproduction to the new "digital clipboard" and range of new software used to layout, create and reproduce modern design work.
I signed up for classes at a local community college to learn that my industry had been completely reinvented. As before I pushed hard, I learned everything I could and my instructor encouraged me to compete in a Skills USA Competition for Graphic Arts, which resulted in me winning a local competition for layout and design. With the local win, I became eligible to compete in the Nationals. At the age of 32 (an old guy by college standards), I went on to win the national competition! What was my prize? A full scholarship to The Art Institute of Atlanta for a Bachelor's Degree.
Some say life works in circles and that we have to go around a time or two before we grasp the lessons needed to live and grow in the best way for our own energies. There may be some truth somewhere in there for I have never looked back and have matured enough to recognize my own inspirations, talents and how to put them to work.
The most important thing I have recognized from years in the design trenches is telling my clients stories. Stories are what people connect with, are entertained by, motivated and driven by. So helping my clients develop and tell their stories is the aim of my work these days and the motivating factor for communicating with others in the here and now. We have so many ways to tell our stories and I harness the tried and tested skills of words, text, graphics, and design, but I also encourage my clients to embrace the next realm of marketing which is video and video content.
Its exciting times and if you pay close attention there are some exciting stories to be told now and in the future.
Has it been a smooth road?
The design and marketing world will always shift as do peoples likes, dislikes, and persuasions so we can either see this as an obstacle or a challenge. I tend to see it as a way to stay fresh and on top of the trends in reaching others in meaningful ways. It can be challenging, but we are at a real turning point with communications as well.
As we have moved away from print work, ink on paper methods of messaging, our tools and delivery techniques have also gained speed. We can create and publish finished content to a targeted audience in hours versus days or even weeks. It's great and amazing, but the downside is that we all are now inundated with more content than we can sift through.
The challenge comes in two main formats: 1) Being relevant to your chosen audience. 2) A means to communicate your relevancy. There often are no clear cut paths or answers for many clients who first engage this type of mindset and so my mission is to pull research skills, market insights, messaging and more to deliver a meaningful, relevant story that not only informs but moves people.
Is it an obstacle or challenge? I think it's all just a sign of a smarter market that connects more with meaning and less with flash and sizzle. I believe if we inject heartfelt meaning and purpose in our work, people today will connect with it if that's what resonates with them.
We'd love to hear more about your business.
My current business is J3 – Media, Marketing, Meaning. I help clients tell their stories.
This can range from kick starter videos and "how to" videos to packaging design and marketing materials. As of last year, I began focusing on video content and creation for telling engaging stories that consumers will connect with. I continue to offer design work for infographics, video support graphics, posters and other traditional forms of marketing and messaging, but I'm seeing the power and shift of video work being needed/preferred by most clients.
I think my ability to bring so many disciplines together from modern video to traditional print work is a strength in today's ever-changing world. I also feel very strongly about the abilities of crafted messaging and design work while producing quality content that holds up technically today and tomorrow. These days once something hits the web it lives indefinitely and needs to hold up.
The thing I am most pleased with is that people have come to know me for my energy and attitude towards the work we are producing. I am continually updating my skills, my talents, and my dialogues so that I can continue to produce relevant work that avoids being dated and shines in timeless ability to represent my client's energies and efforts.
I work closely with clients to discover not just their needs but how they see and feel about their customers. How in touch are they? Do they have open communications and results? What are we measuring and trying to improve? All of these are valuable information if we can work together to understand and uncover them as they are the foundation that any creative efforts should be based on. It makes a big difference and in the end, whatever we are producing resonates better and more brightly with our audience.
Is our city a good place to do what you do?
I think Atlanta is a city full of opportunities both new and yet to be discovered and that is what I find most exciting about living here. We have always had a great culture and being a native, I have seen great strides in the arts, mindsets and most importantly communities.
That last aspect of community is one of the biggest reasons my wife and I are seeking to move back to city and become a vibrant part of the life we always loved and considered as home. I see great potential on the horizon in the area of movies and content creation, as well as the continued success of our music communities and their projects and outpourings.
We have some art projects on the city list and I hope to join and contribute more to organizations such as The Flux Project, our local galleries and other people with meaningful stories to tell and share with the world. Beyond the artistic offerings of our great city, I have found Atlanta to be a warm and welcoming place that over the years has slowly become the place this nomadic spirit calls home.
It is not the same city my mother spoke of in her youth, but it has always held the magic I found in her stories. With each exploration, I discover another path, another gem, another smile and someone asking "How y'all doing?"
Contact Info:
Image Credit:
J3
Getting in touch: VoyageATL is built on recommendations from the community; it's how we uncover hidden gems, so if you know someone who deserves recognition please let us know here.