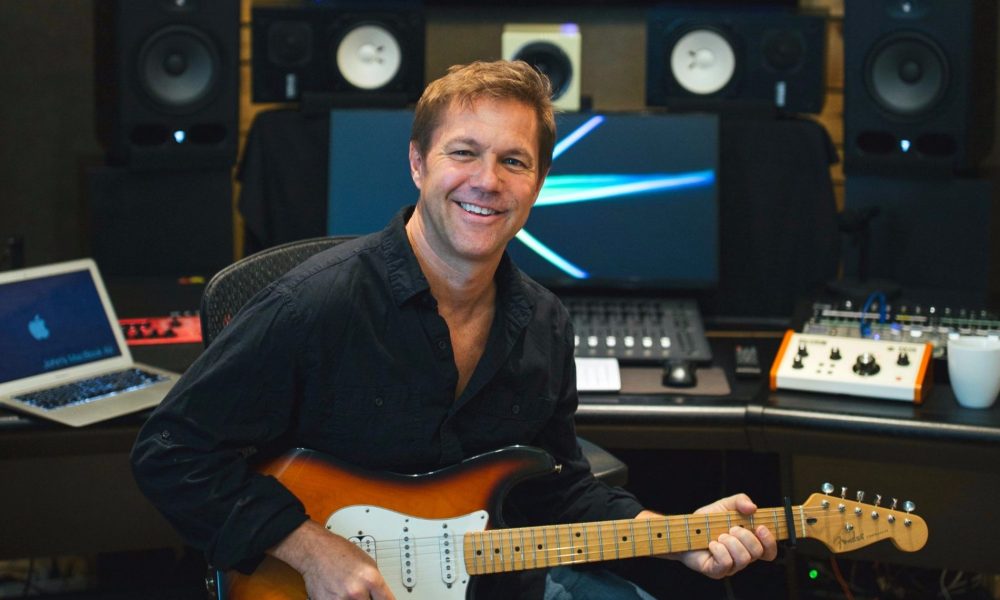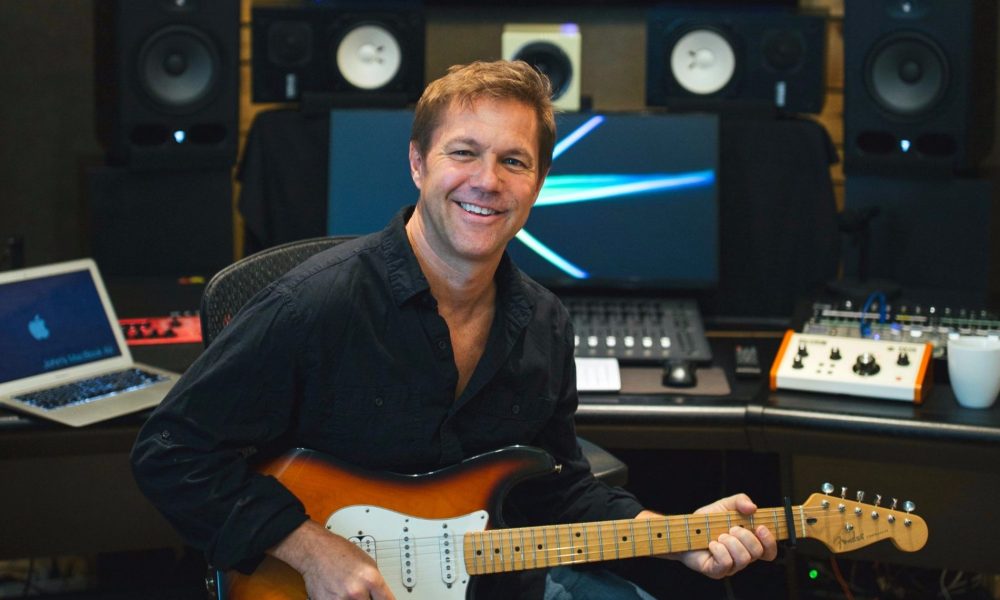 Today we'd like to introduce you to John Roberts.
So, before we jump into specific questions about the business, why don't you give us some details about you and your story.
I officially created Soundbyte in 1998. I always planned on working in music, but never actually set out with the goal of building a successful music and sound design company. I think I was always more of an artist at heart with a bit of entrepreneurial inclination. As late as my mid 20's I followed the path of a performing songwriter, so I spent a lot of time getting pretty good at playing the piano and all of the related techniques like drum machines programming and midi sequencers. This experience gave me a lot of the tools I could use later in the studio/composition environment.
I moved to Atlanta from Connecticut in the late 90's and eventually got a job at a studio in town called Oasis Recording. It was a wonderful place to work. Although my engineering knowledge was pretty limited back then, my boss, Bob Gillespie, took me under his wing and introduced me to the ins and outs of the audio post industry. I learned how to run pro-tools and tape machines, how to record and mix live musicians, and also how to treat clients with respect. It was a small busy company, so I saw nearly everything that happened first hand and learned how to react to the pressures and deadlines involved with running a busy commercial studio. I owe a lot to Bob. The studio was also owned in part by an innovative contemporary composer, James Oliverio. I learned a lot from him and his techniques as well. All in all, it was a great nurturing environment to hone my skills to a decent level.
A few years later, I was offered an enticing head sound designer/composer position at a swank new post facility in Buckhead. I had a friend who was the manager, and he convinced me to take it. They built-out a beautiful penthouse audio suite for me with panoramic skyline views of downtown from the top floor of a modern high-rise. It seemed like a dream come true, but looks can be deceiving… Unfortunately, they were dealing with financial and managerial issues that had been building up for some time. Many of the staff left over the following months, and the moment arrived when I realized that the company's overhead was just too steep and I was likely overdue for a job termination so I resigned. I discovered that impressive settings sometimes have little to do with a company's true ability to thrive and survive. It was a valuable lesson I'll never forget,
At this point I was out on my own, not sure where to go next. My wife and I decided we should take a risk and try to build out our own studio. I would do the physical audio work and she would manage the financials part-time in addition to her day job in commercial real estate. We ended up leasing a small smoky basement office on Pharr Road from a friend/client who owned a small ad agency nearby. He was very interested in partnering with us to form a new company. We almost moved forward with the deal because it seemed safer, but decided to go it alone at the last minute. Our relationship with our friend suffered substantially, and I probably could have been more professional in hindsight, but I was still learning how to navigate and negotiate an entirely new landscape, and looking back this was probably one of the best decisions we've ever made as a company.
Using a home equity loan and some of our savings, we purchased a digital beta, a used beta sp, and a used D2 machine. (Think old expensive tank.) It was incredibly scary with that being a lot of money for us to put on the line and I honestly didn't have a huge amount of clients at the time that could justify the purchase. Luckily, once we were moved in, things started to fall into place. I was contacted by a producer/director friend who was looking for some space. We ended up sharing space and developing a strong synergy. We did lots of work with Warner Bros and Turner, while slowly building our companies and their individual client bases. We finally left the basement and moved to a nicer location a few years later and enjoyed a rewarding 5 year run together. I definitely owe a lot to Scott Benson and Shawn Clark of the Benson Co. for helping ease the roller-coaster ride and making our first years in the business run a little more smoothly.
Eventually, it made sense for Cathy to leave her full-time job to take on Soundbyte full time as my partner/CFO. She has been an important part of this company's success from the beginning. Kind of like a trusted advisor who's very frugal and practical but still knows a good crazy calculated risk when she sees one. Her strong financial sense and logical approach to tough decisions is a much needed complement to my sometimes creative free spirited personality. Our workload had really taken off and we moved into our own space in the old fourth ward in 2006. TNT and TBS had rebranded and were now creating/promoting most of their own new series. I think we were in the right place at the right time and managed to position ourselves in front of a huge multi-year wave of work just before it hit. We expanded quickly and trained a solid team that could handle the sudden influx of work and learned how to adapt quickly to extremely intense workflows and tight deadlines. Even though much of this initial production bubble eventually subsided due to industry trends, we foresaw the change and were able to gradually diversify our client base and business model into other markets to a point where we could survive a sudden slowdown from any one individual client.
We're now in our 19th year of business, and have an amazing team with 4 great sound designers (including myself), a talented team of composers on our roster and key client service providers. I'm proud of the work we do together, and the fact that every day we get to wake up and create in this incredible industry.
Great, so let's dig a little deeper into the story – has it been an easy path overall and if not, what were the challenges you've had to overcome?
There have been some big challenges along the way.
We encountered a major challenge several years ago. One of our main clients, a large media company, recruited two of our most popular editors to go work for them directly. It was a surprise. We lost guys we trained and loved, as well as a large amount of business we had on our books. I know it happens every day and it's just business, but at the time it was a challenging experience for me to go through. I probably lost a few friends and it really tested all of us on a professional level, but it all worked out. In hindsight, I now see the entire experience as an invaluable business lesson. It prompted us to dig down and re-invent who we are as a company. We focused hard on attracting work from potential NY and LA based clients and it worked. In the end we evolved to become a stronger more agile company, and we still enjoy numerous great relationships with that media client to this day.
The life-work balance has always been a tough one to crack. I've always joked that nobody ever chooses this line of work for the hours. It can be extremely demanding and sometimes brutal. Audio is typically the last stop before a spot hits the air and all the built-in margins for error have been exhausted, so often we're asked to work double shifts and stay until midnight to meet deadlines. I've had to sleep at the office more times than I care to admit. Fortunately, our team is strong and they can share a lot of this pressure now which means we can scramble and get a product out faster when we need to. If we get hit hard by the last minute show, we can attack it as a group head on. break it into 3 or 4 tasks and knock it out fast. The hours are still tough, but the crazy schedules of the past have become much less of an issue for us. I think a big part of this challenge for any business owner involves being able to "step off the box" and transition from an individual artist to a brand. It's a lot like running a small Doctor's office. You pass on your knowledge to your staff, let them succeed, and suddenly you are learning as much from them as they are from you!
Soundbyte – what should we know? What do you guys do best? What sets you apart from the competition?
We choose to do music and audio. That's it. There's often a big emphasis in this industry on companies with turnkey capabilities. Can they get the whole production done under one roof. We've always been more of a specialty shop. Sound always has been our passion and it's the production ingredient we want to be known for, I believe this focus has allowed us to differentiate ourselves in the marketplace. The fact that we don't do everything has been a real advantage in that we are able to seamlessly partner with visual production companies of to contribute our expertise as needed.
Every project, no matter how simple or complex, has a tempo and pace. And most importantly it has the potential moment. Our job is to find that tempo, and create a soundscape that combines the best of the sound and music. The two entities should intermingle and coexist. They should be indiscernible from each other at times. Lastly, if you can find the moment in a spot, and do something special with it that your client loves, that's a gratifying feeling. We try to approach every project from this perspective, and I've always stressed to my staff how important it is to strive for the mix that someone stops in the meeting and say's "Can we hear that again? that was pretty cool.."
One thing we've really perfected and are pretty well known for lately are fun beat and dialogue driven music tracks that help promote shows a catchy viral manner. Otherwise known as Ear-worms. They usually involve sifting through hours of raw material and finding crazy unrelated lines of dialogue that can be re-sequenced or mashed into a music track as a song. Over the last couple of years, we've been contracted by Amazon Films, Lifetime, FYI, TBS, TruTV and Weather Channel to run with this concept and create some awesomely funny promos. We kind of have a proprietary method to our approach that works great and has been very successful. There's nothing more fun than watching twitter light up with comments about one of these spots.
The factor that truly sets us apart is our amazing team. We're are honestly like a family in so many ways. For starters, my Partner/CFO/Business manager is my wife. We can say whatever we think to each other – no BS allowed. It can be ***lively at times but we always figure it out and usually get it right.  Our employees are absolutely the best in the business. Most of them have been with us for a long time. They've stuck around through the tough times and held on with us through those crazy busy OMG times. There's a lot of trust between all of us and a lot of maturity and communication too. This gives us some advantage in a market where the trend has been away from facilities and more towards one man shops. Our clients know that we're almost always able to jump on a last minute project immediately and don't have to tell them we'll have to get to it later. I think that's a big plus for several of our key clients right now. I think in business you never stop learning and you should never stop growing, maturing, and evolving. We formed Soundbyte almost 20 years ago, and I feel today as if we are just getting started.
What moment in your career do you look back most fondly on?
I have a few but this is one of my favorites. Lifetime TV asked me to help out with a promotion for their Anna Nicole Smith movie. They wanted me to produce an upbeat EDM version of the classic song "Fame" from the eighties. I did that, but I also did a second version changing the tempo and going for a slow, minor, haunting arrangement. I called Amy Gerhartz, a talented singer/songwriter friend, who came in and cut some incredible vocals. We were up against several other concepts and our track almost didn't make it due to varying opinions as to what was best for the show. The trailer finally went to air with my track and within days there was a huge viral response. Youtube blew up. We were getting requests from people all over the world who wanted to buy the song. Since we had only created a short version for the promo, we re-recorded the full-length song and threw it up to Itunes just in time for the show premiere. We sold a bunch. Amy and I were contacted by numerous media outlets including an interview with Huffington Post. Fox's Good Day Atlanta even had us on their morning show for an interview. Spots Films of Atlanta generously offered to shoot a music video at cost. It just really took off. It was a very cool experience and pretty unusual for a Trailer to generate such a response. I was proud of what we created on this one and the reaction we were able to foster.
Contact Info:

Image Credit:
Blakely Shultz
AHP Videos
Getting in touch: VoyageATL is built on recommendations from the community; it's how we uncover hidden gems, so if you know someone who deserves recognition please let us know here.