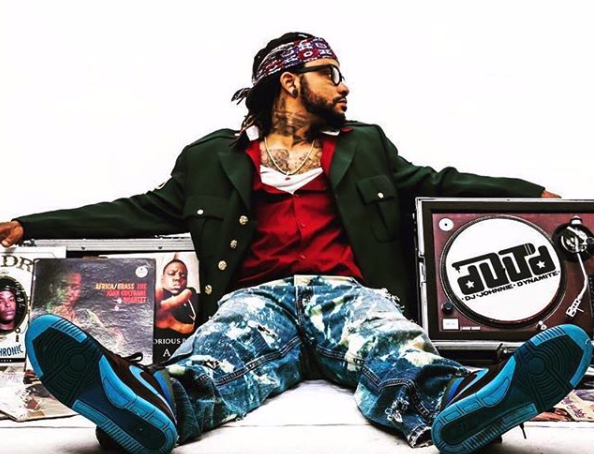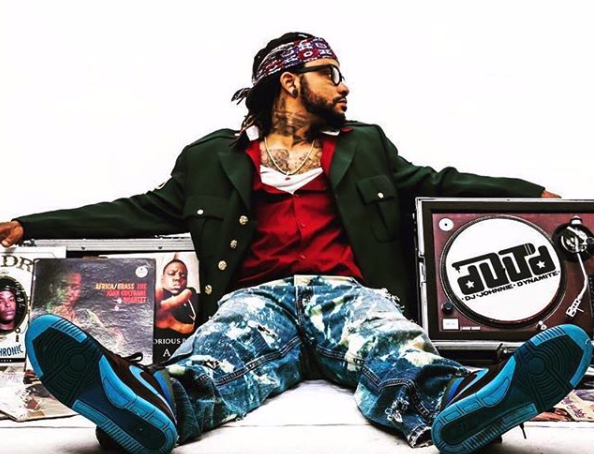 Today we'd like to introduce you to Johnnie Dynamite.
Every artist has a unique story. Can you briefly walk us through yours?
My story is somewhat extensive but also very streamlined. I say that because I have always wanted to be a deejay, I always wanted to play music loud for massive amounts of people there was never anything else that I really wanted to do besides spin records. The story gets extensive because though I knew fully what I wanted to do, I never knew how to really make it a career. I never really had a road map coming from a very conventional background, anything dealing with the arts was seen as a hobby and not a true way to "make a living". This lead to me doing many things I thought I wanted to do, but the desire to do what I always wanted to do never left. Sometimes in life, you have to jump in order to find out if you can fly, and that's exactly what I did. I took a leap towards my passion with a determination to be the best that I could be, thus you now have Dj Johnnie Dynamite.
Please tell us about your art.
By definition, I am considered an "open format" deejay, meaning I don't just play or stick to one genre of music. My sets are known to be a hodgepodge of everything, sort of like a buffet, lol! I try to conduct a journey for the listener that entertains as well as educates. In essence, I want someone to hear me play and be taken back to the sweet times of their childhood and teenage years but also get loose to the new stuff and learn about an artist or form of music that they normally wouldn't have come in contact with. It is incredibly hard for me to base my sets in one genre or on one type of music and as an open format deejay, I love the versatility I have and creative control to paint a blank canvas differently and however I feel at every gig.
As an artist, how do you define success and what quality or characteristic do you feel is essential to success as an artist?
Success as an artist is definitely based upon your skill but it is also based upon your relationships. Now let me define what I mean by relationships, there is a fine line between opportunistic people and honest people. In developing relationships, it should NEVER EVER be about what you can get from a particular person and what that person can do for you. That's not a relationship that's more a connection. Relationships are vital in this business because they are rare. As a deejay in this city, you have artist consistently asking you to play their music, you have bidding wars with promoters, and undercutting deejays and then you also have hanger ons that just want the free ride. So having a solid relationship with fellow deejays, club owners, promoters and artist is rare. People that actually care about you, and honestly give a dayum.
I had a situation a year or so ago and the realization of true relationships was definitely shown to me. A large amount of those whom I thought were "with" me actually were not. Now do I still work with these people, yes but I have a full understanding of what it is and we have a working relationship or connection based off of that. However, I am more willing to give of myself and my time to those that remind true through that dark time in my life. Those are the ones I will always answer the phone for and work my magic for.
The great thing also is that even in meeting new people now you can still develop those positive relationships, depending on how you are approached and the vibe. In summary, if you come to me with the total vibe of how I can put you on or get you in contact with this person or that person or how can we work together most often that type of situation will lead to your request being last priority. However, the person that comes with personality and humbleness like I have really trying to work that person is someone I will always put in front rotation.
How or where can people see your work? How can people support your work?
I am a resident deejay in East Atlanta Village at iLounge Atlanta located at 1287 Glenwood Avenue SE. I also have had and continue to play many of the cities monthly parties including The Nod, Pretty Sweet Party, Move Party with DJ Deliver and All Vinyl Everything. I also have and still do play several festivals like One Music Fest, and Bonnaroo. I often get invited to do Pop-Up sets as well with friends around the city that are also deejays, so I stay very active and the best way to locate my next set is through social media Instagram @its_dynamiteFM.
I also have a monthly event entitled "Vinyl N Vibes" at iLounge Atlanta where I invite incredible deejays out to play vinyl sets. We have had several amazing deejays on our stage to this point including Kemit, Kerosene, Jaycee, Dj Doc, Jasz, Dynamite Dave Soul, Finesse, Nervex, Dj Toomp, Salah Anase, Dj Raysirious, Dj Deliver, Redhanded…the list goes on and on. We have a vinyl record pop-up shop presented by Noura Gordon and Lisa Thurston, A live artist painting and just incredible vibes throughout the event. It is a free event and the next one is set for June 30, starting at 6 pm. You can follow that event on Instagram as well @vinylnvibes.
Contact Info:
Phone: 404-277-3797
Instagram: @its_dynamitefm
Other: @vinylnvibes

Image Credit:
@sammytarentino
Getting in touch: VoyageATL is built on recommendations from the community; it's how we uncover hidden gems, so if you know someone who deserves recognition please let us know here.