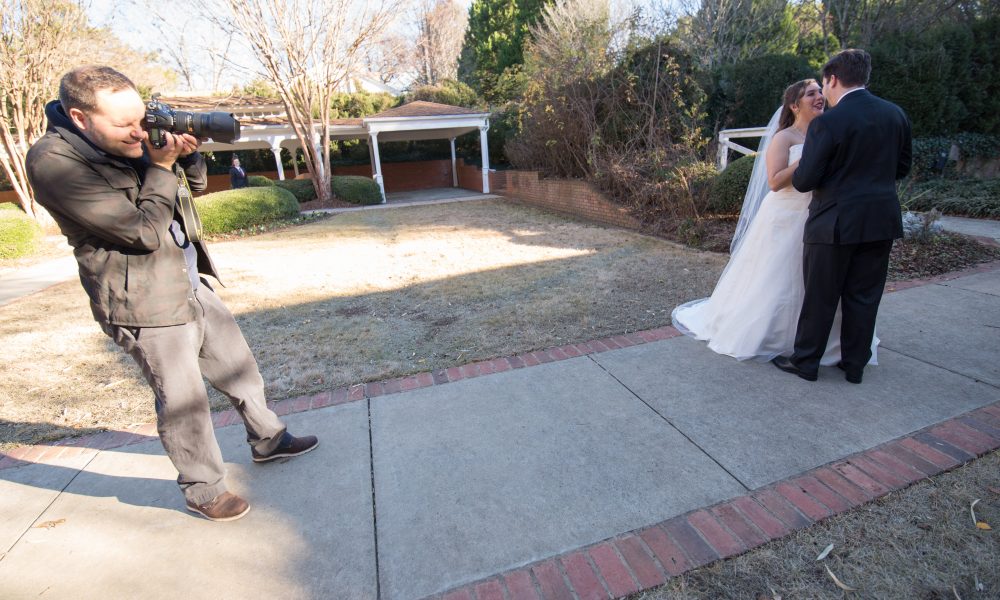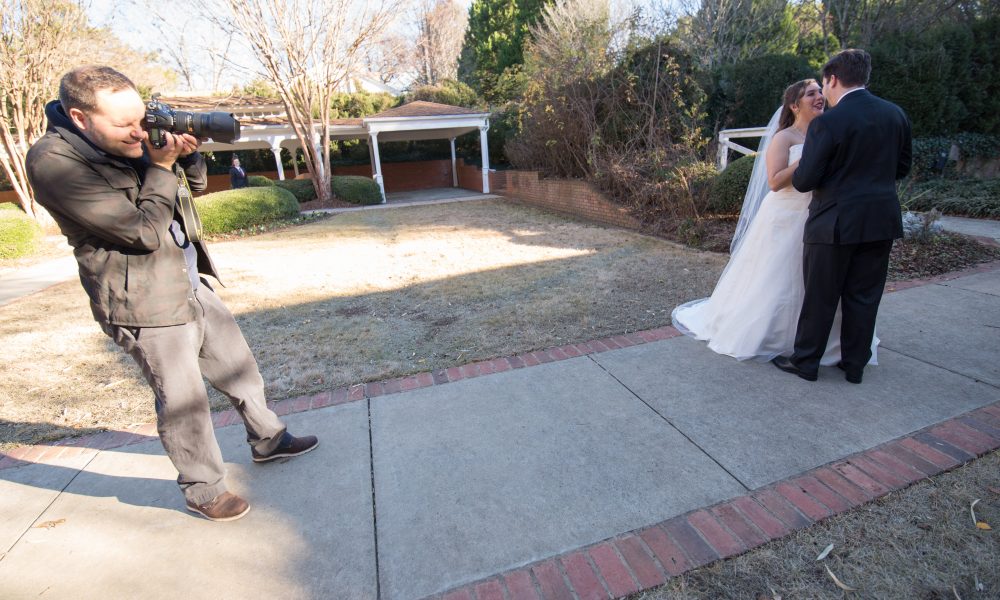 Today we'd like to introduce you to Joseph Gibson.
Joseph, let's start with your story. We'd love to hear how you got started and how the journey has been so far.
As many friends and clients have called me, I am proudly known as "The British Photographer." I was raised in Sheffield, England in an area called South Yorkshire. We tend to have a little more Scottish lilt in our accent and we fancy ourselves the most hard working part of our island. I grew up riding dirt bikes and playing football (or what you probably call soccer). Those are still two of my favorite things. My mother was a teacher and my father is, to this day, a very talented artist (link to Roger's website). I, the ever rebellious child, was determined to be practical and graduated with a degree in Business Management. I went on to work in insurance and by my 20's was dreading going to my cubicle every day. One day, on a bit of a whim, I packed up and moved to Australia to follow my free-spirited older sister. After about 6 months, I moved back to England with a fresh perspective, but not much of a plan. A friend from my football team knew my story and gave me an amazing invitation. He and his wife had accepted a job at a church in Charleston, SC (a place I had literally never heard of) and they said they'd let me live with them there and help me find a job. I was a little hesitant until they showed me a picture. This perpetually cold English boy with a taste for travel couldn't find his suitcase fast enough! I found a job working at their same church and then eventually as the director of a summer camp. After 10 years, marrying the love my life and having our first child, I moved on to my next chapter in Atlanta. When my wife accepted a job at an advertising firm and I took on the role of stay at home dad, I really leaned into a love for photography that I had started even as a young child. My dad did some crazy things with me as a kid, from letting me ride on the back of his motorcycle to entrusting me with professional cameras at way too young of an age. But a familiarity with and a passion for photography is something I've never really lived without and for that I am so thankful. One of my earliest inspirations was Robert Doisneau. I remember just getting lost in his photographs as a teenager. The way he can pull so much emotion from so many angles into just one shot is breathtaking. Atlanta was the perfect setting for me to push my limits with photography and transition from that annoying friend who always wanted "just one more shot!" to a professional photographer. After friends started complimenting my shots and started asking me to document their parties and families, it dawned on me that this might be a good career to pursue. I've been fortunate to have my dad and some other really talented photographers as mentors and friends. The past 4 years have been incredible, starting and growing my business, raising my daughters alongside my wife, and really falling in love with Atlanta. I've been so thankful and honestly amazed at how many clients I've been able to meet and work with in just 4 years and I'm excited to keep up the great pace that my business has set.
We're always bombarded by how great it is to pursue your passion, etc – but we've spoken with enough people to know that it's not always easy. Overall, would you say things have been easy for you?
Hah, no. Starting a business is no joke. I have wanted to quit many times on this journey. I think if it wasn't for my wife, Michelle I would have. She has been the one who has listened to my moaning during hard times and managed to encourage and direct me when I got discouraged. There are a lot of demands on just simply running a small business. From book keeping, to advertising, to networking, there is always something to keep you busy. As far as challenges in actually doing photography, there are some, but that's what keeps it exciting- it's never the same. Even if you shoot at the same location, it's with different people and I love the challenge of connecting with people and helping them feel comfortable during the process. On top of that there is always different lighting and conditions to deal with that keep you on your toes. Another aspect is that Atlanta is an amazing place. With that there are many talented, creative people who live here and the market is saturated with photographers. I think that's kind of a great thing too though, as it has improved my craft and I have had the opportunity to work with many other talented people who have taught me along the way. Overall, owning my business has pushed me to grow in areas I wouldn't have expected, but it's shaped me and my business into something I'm proud of.
So let's switch gears a bit and go into the Over Here Photography story. Tell us more about the business.
Our primary focus is in weddings and family lifestyle photography, but we've basically done every photo under the sun: events, real estate, headshots, and senior portraits, maternity, we just love people and jump at any opportunity to document something important in someone's life. Our tagline is capture – create – treasure. For us, that means documenting the emotions and details of someone's special moment and bringing a focus and direction that captures its natural beauty. From there, we create heirlooms for people to treasure for years to come. We offer timeless products like albums, prints and bespoke goods, but we also have really exciting digital merchandise like personalized, wooden USB drives and custom apps for you to enjoy your pictures every day.
I like to think my British-ness brings a timeless perspective. I know there are trends in photography, but changing my style to suit them never really interested me. Seeing trends from my time living in Britain and Australia and now America, I have seen what makes for popular photographs, but I've also seen the value and weight of a truly timeless photograph. I want your pictures to carry their beauty through for generations to come.
I think what makes a picture timeless, is a combination of capturing that genuine spark of love and joy and laughter and blending it with the knowledge of lighting, angle and depth. I know you want to look your best, and I want to give you the most subtle guidance on how to do it, all the while keeping you relaxed and enjoying your moment.
Keeping to timelines, respecting people's investment in photography and keeping the customer happy are incredibly important to us.
The thing I am most proud of? The people we have made happy. Seeing the way people can return to the emotions from their wedding, or time together as a family when they see their pictures for the first time. It's such an honor to be entrusted with someone's photography and to see it come full circle and see people's expressions is the absolute best part.
Has luck played a meaningful role in your life and business?
In my life, there is no doubt I'm lucky. I lived in England until I was 21 and by fate, God, destiny, luck, and any and all blessings, I "landed" in Charleston, SC the same month that my now wife arrived there to begin college. For an entire year, we lived 1 street apart and never met, but finally we did and now 10 years and 2 beautiful children later, I am the luckiest man alive.
There's that old quote, "the more I work, the luckier I get" and to some extent I would say that has been the case for my business. But to give luck its due credit, if I hadn't met some of the people whom I did when I started my business, I definitely wouldn't be where I am today. It's one thing to have a love for photography, but to make a business out of it is an entirely different animal. In the early days of my business, I kept the mantra, "network, network, network" and through that, I met nothing but incredibly kind, helpful, photography professionals. I have been so lucky to have lots of help along the way including the support of my wife, family, fellow photographers and friends.
Pricing:
Wedding Packages Starting At $1900
Family Sessions $350 including USB and $50 print credit
Contact Info:
Image Credit:
Over Here Photography