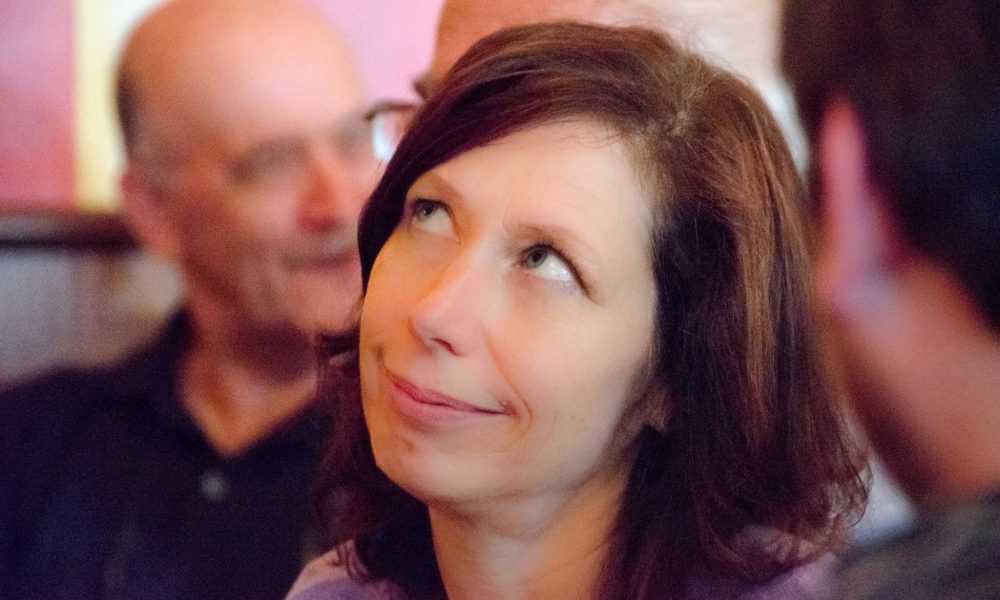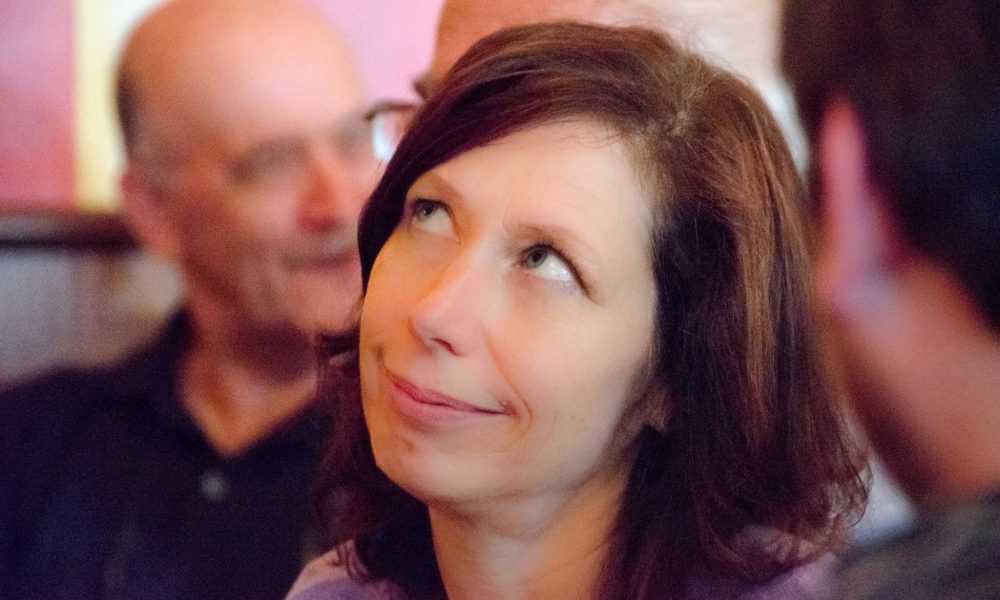 Today we'd like to introduce you to Julie Andrijeski.
So, before we jump into specific questions about the business, why don't you give us some details about you and your story.
I am a violinist who specializes in music and dance from the 17th and 18th centuries.  As part of the "historically inspired performance" (HIP) movement, I play on an instrument that is set up much like the violins in the baroque era, with strings made of gut and special bows that bring out the unique character and gestures in each piece.  Many of you readers are most likely familiar with the names J.S. Bach and Antonio Vivaldi, two of the most famous baroque composers (and rightly so); but there is so much more amazing music from that period!  I love discoveries, and even after 30 years in the business I'm still discovering and performing intriguing music from that period.  Unveiling this  "new old" music is extremely satisfying for both the players and our audiences.
I have a full-time faculty position at Case Western Reserve University in Cleveland, Ohio, and I travel nationally and internationally, bringing this sumptuous music to life.  I love coming to Atlanta three to four times a year to work with the Atlanta Baroque Orchestra as their Artistic Director and Concertmaster.  I've been with the group for six years now and the group has really grown and developed.  In 1997 when the ABO was founded, playing 17th- and 18th-century music on historical instruments was a relatively new thing, and the then newly formed ABO, as the first baroque orchestra in the Southern states, was an important player in shaping this emerging early-music scene. Twenty years later, the ABO retains its cutting-edge vibrancy amongst several early music groups throughout the nation.
This year, our season is filled with special events in honor of our 20th anniversary.
It begins in September with a celebratory concert featuring some "greatest hits" chosen by our audiences last April, including Handel's Water Music, J.S. Bach's Third Brandenburg Concerto, and Vivaldi's Concerto for Lute and Orchestra; in February, we will perform J.S. Bach's monumental St. John Passion with the Cathedral of St. Philip choirs and an impressive line-up of vocal soloists; and to close out the season, ABO's Artistic Administrator, virtuoso violinist and Atlanta native Evan Few will guest direct the orchestra in a concert of Arcadian pleasures.
Has it been a smooth road?
Figuring out a way to bring our music to more people has been a challenge. The term "baroque music" sounds rather esoteric and is sometimes thought to be old, stuffy, and boring; the ABO demonstrates that, on the contrary, 17th- and 18th-century music communicates directly to the audience and is at turns fun, lively, and profoundly moving. Because of this, the ABO has an enthusiastic following, and our audience has been growing significantly over the last few years. The people that hear and see us play get hooked and keep coming back, often bringing friends. We think, however, that there are many more Atlantans out there who would really enjoy themselves if only we could reach out to them and entice them to a concert.
Another challenge, and this is true for nearly all non-profit arts organizations, is raising the funds to support ourselves. Although the ABO has consistently been financially solvent, the organization struggles to support its on-going artistic endeavors. In part, this is due to the general lack of state funding for the arts (Georgia currently ranks second to last in per capita arts spending, averaging only 11 cents per resident; by comparison, South Carolina spends $0.68, Alabama $0.99), which leaves our non-profit business heavily reliant on individual donors and on the few grants available to us. We're making headway, but it is a constant struggle.
So let's switch gears a bit and go into the Atlanta Baroque Orchestra story. Tell us more about the business.
The Atlanta Baroque Orchestra is celebrating its 20th Anniversary Season this year! This fun and energetic group was founded by Lyle Nordstrom, who at the time was a Professor at Clayton State College (now University). After Lyle's career path took him away from Atlanta, the orchestra hired John Hsu to lead them; and after John's retirement, I joined the group as Artistic Director and Concertmaster in 2011.
The ABO brings a rich repertoire of 17th- and 18th-century music to audiences in the Atlanta area and beyond. We present three to four season concerts each year at the Cathedral of St. Philip in Buckhead and at various churches in Roswell in addition to occasional pop-up concerts, tours and outreach throughout the southern states.
Our specialty lies not only in the music we play but also on the instruments we play on. All of the ABO members play on historically appropriate instruments, meaning instruments that are set up as they would have been in the 17th and 18th centuries: violins, violas, cellos, and double-basses are fitted with strings made of gut (mostly from sheep and cows) and are played with shorter, more pointed bows that give the music lots of zing; wind instruments such as flutes, oboes, and bassoons are all made of wood and have fewer keys than their modern equivalents; trumpets and French horns have no valves, meaning that notes are changed by subtle manipulations of the mouth and (in the case of the horns) the right hand; timpani heads are made of thinly stretched calf skin. There are also unusual instruments without modern equivalents, like the theorbo, a large lute that looks like a guitar on steroids–14 strings plus a neck that is about 5 feet long; and the harpsichord, a keyboard instrument on which strings are plucked rather than hit as they are on a piano. Why do we do this? Because we think these instruments bring out multitudes of varied colors and sounds that bring this particular music to life in a very special way.
Our goal is always to bring energy, excitement and meaning through our music to our audiences. Unlike modern orchestras, there is no conductor per se. Instead I, as the lead violinist, direct the group while playing, conveying the musical spirit and rhythm through small gestures. This enlivens the entire group and enables the players to directly communicate with each other and with our audiences. This, I think, sets us apart from many traditional Classical groups and even some early music groups that often have conductors and/or a more conventional approach to performance.
We are delighted to be in our second year of residency at the Cathedral of St. Philip in Buckhead. They have welcomed us with open arms, offering us their incredibly resonant sanctuary in which to rehearse and perform plus many chances to collaborate with their superb choirs led by Music Director Dale Adelmann.
I am most proud of my players, all hand-picked from the Atlanta area and beyond, who consistently give their all to our musical journeys together.
How do you think the industry will change over the next decade?
The early music scene has been growing and changing over the last 30+ years. The overall standard of playing has climbed consistently higher, and its popularity has also increased. Now groups are branching out, collaborating with other arts groups and figuring out other creative ways to present their music. My dream for the ABO is to follow this trend—to collaborate with theater and dance ensembles and to play in alternative spaces like art galleries. We have already done a bit of this, playing in the Museum of Contemporary Art and at the High Museum as part of the Girl with the Pearl Earring exhibit; but I would like to do more.
Contact Info:
Getting in touch: VoyageATL is built on recommendations from the community; it's how we uncover hidden gems, so if you know someone who deserves recognition please let us know here.