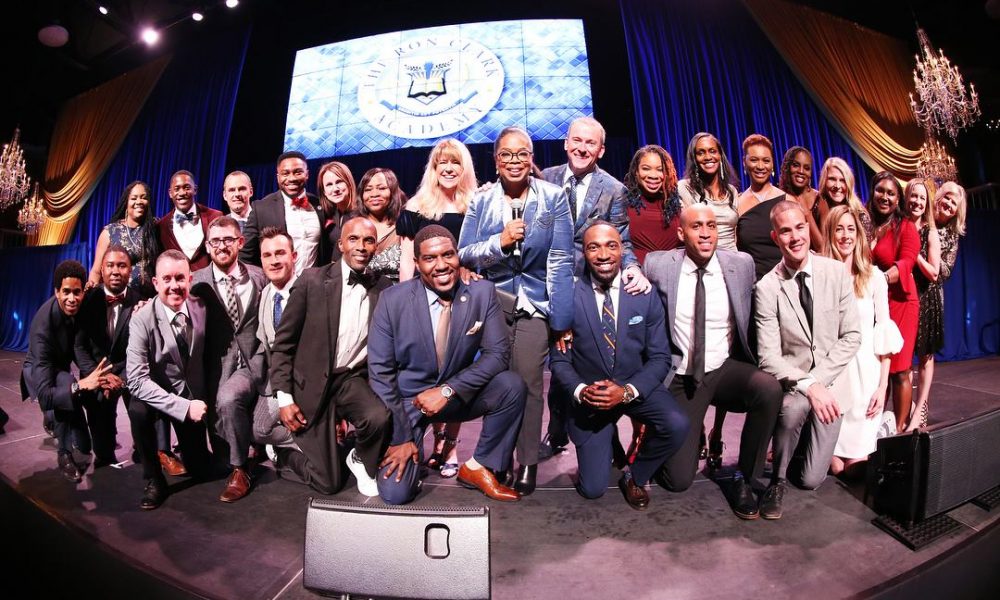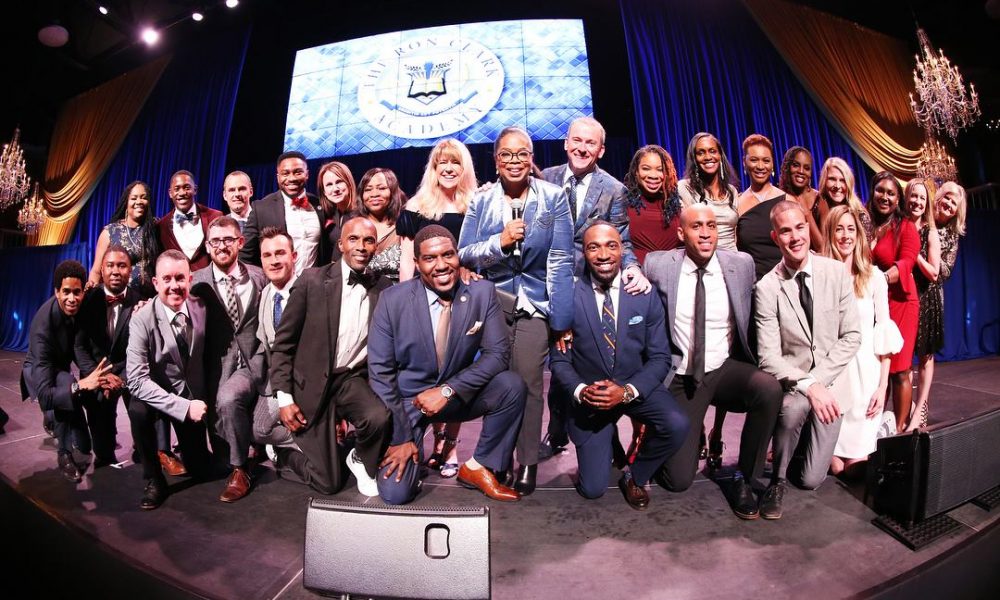 Today we'd like to introduce you to Junior Bernadin.
Junior, can you briefly walk us through your story – how you started and how you got to where you are today.
I come from a family of Haitian immigrants that went to the USA searching for a better life. They worked minimum wage jobs but served as a phenomenal example of what it means to have a work ethic. Coming from limited means implies that I had to learn to be resourceful in my day to day activities. I knew what it meant for my parents to move almost every other year because the rent went up. I also have vivid memories of walking 1.5 miles to go grocery shopping every Saturday under the Miami noon sun because we didn't have a car available to us. I learned the art of starting fires outdoors to boil water because our utilities were disconnected. I learned what it meant to smile in the face of adversity. I learned that I was black while I was in college because growing up in Miami, Haitians were not always accepted by the black community because we were immigrants from an impoverished country. This scenario would include experiences like "Haitian Day," a day where you could be assaulted because you were of Haitian descent.  We weren't considered black; we were Haitian.
As I reflected on my life, I also knew what it meant to be spiritually sound at a young age due to the many religious and spiritual beliefs prevalent in my culture. I embraced life's lessons and understood that I had a different walk from most. I was raised to in a manner that I would always know how to survive but would have to learn what it means to live as an adult. I have learned to use my experiences as a foundation to remind me of who I am.
In 2000, I graduated from Miami Central High School and then matriculated to the Florida State University in Tallahassee, Fl. In 2003, I was initiated into Omega Psi Phi Fraternity, Inc., Chi Theta Chapter; A decision that would change the trajectory of my life forever. This brotherhood continued to motivate me to push my limits and make a difference in the world. These experiences have allowed me to help lead one of the most massive protests in the state of Florida for a youth named Martin Lee Anderson. I have worked with a variety of organizations that are all dedicated to helping people, especially our youth. I have learned to allow my spirit to guide my path and assist others. The lessons learned from this journey led me to the Ron Clark Academy allowed me to connect and relate to people from various walks in life.   At RCA, I serve as the dean of students, IT director, MathCounts Advisor, Robotics Coach, and coach of the award-winning Essentials Step Team.
Has it been a smooth road?
Coming from humble beginnings, growing up black and Haitian in the United States is one of a kind experience. As a child, sometimes I was taunted because being Haitian meant that I was different from those around me. I remember being called an "African Booty Scratcher" and being told all Haitians eat cat. Or the painful memories of being made fun of because of the way I dressed, my accent, or lack of resources. I struggled internally with the way my parents would enforce Haitian culture beliefs and the backlash I would receive from non-Haitians for embracing those beliefs.  I was a latch-key kid that found creative ways to entertain myself when hardships came.
By the time that I was in my teens, things became rough. My parents bought their first home in North Miami, and I was extremely excited to have a house of our own. All my life I knew what it meant to have a landlord raise rent and how that would force us to move and in some cases, change schools. A few times we had to go live with my aunt because we had nowhere to stay. It seems like things were looking up for a while until my parents got in a huge heated argument which resulted in their separation.
My mom kept all of us, and the house and my father moved out. As time would pass, my mom had to take on more shifts at her job.  My mom's new schedule would mean that the only possible glimpse that I would get of my mom would be while I was walking to school in the morning. I watched our cable and phone services get disconnected first as we found ways to cut back on cost. Then I remembered coming home to a disconnect notice from FPL and meant that I had to complete all of my homework outside on our carport before night would fall. A couple of weeks after that, our water utilities were disconnected, and our home was officially a shelter. My mom liquidated our assets in an attempt to save our home, but things kept getting worse.
My mom was working as a CNA, and her license expired. In a time where we were already struggling to keep a roof over our head, my mom lost her only source of income. We were now playing the waiting game as we knew she would lose the house. My mom sent me to go live with my dad while she tried to figure things out. Despite my protest, I was forced to go. My dad was living in a small efficiency which is where I would call home for the next couple of months. My dad would drop me off to school and tell me that he would pick me up later from school or a friends house if he were running late. I asked if he could pick me up from my mom's house and he firmly said no. No matter how many days I would ask him, he always replied with a firm no. So after about a week of no's, I did what any other teen would probably do, rebel.
The next week I hatched a plan with my best friend to go and see my mom. Since my dad gave me about 3-5 dollars a day for lunch, I decided that I would starve myself throughout the day and use the money to catch a bus to my mom's house. I told my best friend that if my dad came by, tell him that he can pick me up from my mom's house. I was a rebel, I know! I executed my plan to perfection knowing that my father would not be happy, but it was all worth it when I was able to see my mom. She was excited to see me; however, she seemed very depressed. I gave her the remaining money that I had so that she could try to get around or buy some food. She gave me a huge hug when I gave her the money. We talked and enjoyed each other's company as I waited anxiously for my dad to arrive. When he did come, there were fireworks.
I exited the house because my mom and dad were still not on speaking terms. The house was dark as I exited and I waved bye to my mom as her silhouette disappeared into the darkness. Once I got in the car, my father began to yell at me for disobeying him. He fussed at me the entire ride home. I remained silent for the remainder of the night. The next day my father dropped me to school and told me not to disobey him again. I shook my head in agreement and exited the car. Let's say my dad was not happy when he came to pick me up. I spent another evening at my mom's and provided her with $4.70 that I saved from the day. My dad picked me up and was furious yet again. He fussed the entire ride home and once again, I remained silent. The next day came, and my father said nothing as he dropped me off; however, he popped up as school let out so I wouldn't have the opportunity to get on a bus.  My plan was foiled, and he drove me home.
The following day, I informed my dad that I had band practice and that he should pick me up at 7 PM. He nodded in agreement. My dad pulled up at 7 PM to see band members exiting the field but could not find me. My best friend told him that I was not in practice today. I skipped practice to see my mom. When my father arrived at my mom's house, he had it with me. I defied his orders, and he gave me one of the worse fuss outs ever on our ride back. This time, I chose to speak my mind and share my feelings with my dad. I told him that I respect him as my father and do not like disobeying him; however, he cannot stop me from coming here to see my mom. After that moment, my dad would continue to pick me up from my mom's house but wouldn't fuss at me about it. In fact, during the weekends my dad would bring me to fill a 5-gallon water bottle using the machines outside of a nearby grocery store and by snacks and oatmeal for my mom. This temporary solution lasted for about two more weeks until the bank foreclosed on my mom's house.
Time would pass, and my mom's friend helped her to get back on her feet. My parents began speaking again and eventually got back together. My parents would marry in 2003, and during this time I would have several violent deaths in my family which made things a little difficult for me in college.  My father would suffer from a massive stroke that left him bedridden.  My mom retired from her job and became his full-time caretaker until he passed in 2017.  These tough moments in my life helped to create the person that I am today.  My mindset on life changed from lessons on survival to learning how to live in the moment!
We'd love to hear more about your business.
The Ron Clark Academy (RCA) is a highly-acclaimed, nonprofit middle school located in Southeast Atlanta. The Academy has received both national and international recognition for its success in educating students with academic rigor, passion, and creativity balanced by a strict code of discipline. Our 5th – 8th-grade students represent various socio-economic and academic backgrounds and communities from across the metro region.
The Academy seeks to extend its reach beyond its student body by having an impact upon students everywhere. RCA is a demonstration school – a place where visiting educators engage in a vibrant professional development experience by observing best practices in action before participating in hands-on workshops. In the past 12 years, more than 60,000 superintendents, district-level administrators, and teachers from 42 states and 22 countries have participated in the RCA Experience to learn better ways to engage students, promote academic rigor, and create a climate and culture that fosters success.
As the dean of students and IT director at RCA, I love watching the impact that our school has had on students and teachers around the world. We have started a revolution to bring more excitement to teachers and classrooms around the world. I enjoy watching our phenomenal alumni achieve great things and come back to our school to tell us how much of an impact that we had on their lives. Our school is like no other because we have some of the most dedicated people in our building who are willing to go above and beyond for our students and our families.  We are home of creatives, poets, innovators, NYTimes Best Sellers, a National Disney Teachers of the Year, a National Teacher Hall of Famer, and a Presidential Award for Excellence in Mathematics Recipient.  We are also home to a  4-time National Math Counts Video Challenge Champions, 4-time National Step Team Champions, award-winning Model UN and Robotics programs, multiple Basketball League Champions, a MasterChef Junior champion, a castaway on Survivor, and much more.  We believe that our school is more than just your average school; it is a lifestyle dedicated to love, friendship, dreams, altruism, and courage.  We are a diverse and innovative group of people who have joined forces to help improve education around the world.
Is our city a good place to do what you do?
I love Atlanta and think it is a great place for schools like ours. As a nonprofit, private school, the Ron Clark Academy was built by the community over four years. Through corporate sponsorships and donations, Atlanta has helped us to become the school that we are today. Atlanta has a rich history infused in diversity, culture, and has been considered the cradle of the civil rights movement. Atlanta is a city of entrepreneurs, thriving startups, fortune 500 companies, and a community that believes in social justice. Atlanta is also home of Delta Airlines which is excellent for business travel plans. I think that Atlanta is a city where people are willing to support others in reaching their goals. Atlanta is a city of hope, inspiration, and opportunity.
Contact Info:
Getting in touch: VoyageATL is built on recommendations from the community; it's how we uncover hidden gems, so if you know someone who deserves recognition please let us know here.