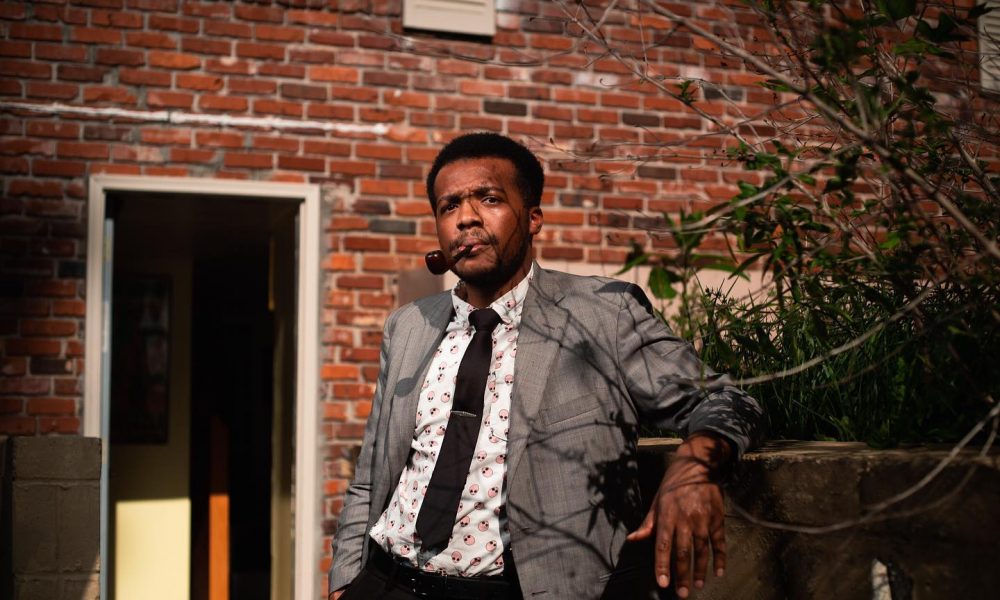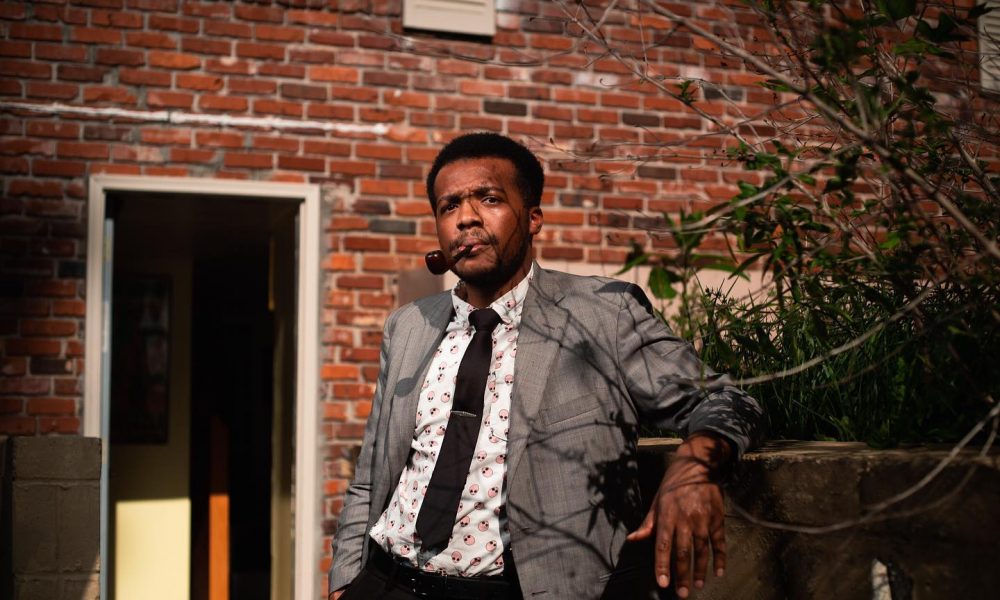 Today we'd like to introduce you to Justin Simmonds.
Justin, can you briefly walk us through your story – how you started and how you got to where you are today.
Throughout my life I've always been an artist and through my father's influence, I've always had a soft spot for comic books. The adventures of costumed superheroes, ragtag misfits, and larger than life leviathans have always enticed me to see life through a more fantastic lens. This love for the craft I have carried with me into adulthood and along the way, I have made some life long friendships. One of those friendships was with Brenden Sellers, after meeting him in the 7th grade we became inseparable in our foundation of art and comics, so much so that it evolved to us creating our own silly sequential screeds and our dream of being comic book creators was born. Our initial stories were championed by characters dubbed Mr. Skribles and Mr. Doodle, two cousins who went on wild adventures adjacent to the stories we drew inspiration from, such as Star Wars, Dragon Ball Z, and the like.
By the time we reached adulthood, we had been bogged down by reality, the menial minutia of meeting college deadlines was behind us and the world was beginning to knock at our door. Even though we had gone from one dead-end job to the next the blissful escape of comic books always kept us going, myself personally have worked in the infuriating fields of retail, Ice cream delivery, and telemarketing to name a few. All of which solidified my disdain of doing anything non-art related. At the time, my retreat from such monotonies was Cool Beans Coffee roasters on Marietta Square. There may ragtag group of Square rats were Raynard Middleton, Jordan Marshall, Cristina "Tina Theavos", Gino Lanza, Jordan Brucker, and Valerie Anderson. In our daily ritual of doing nothing called forth the inspiration of making stories based in this reality but heavily peppered in fantasy in a series called "The Marietta Squares". Where we embarked on adventures such as finding Sasquatch in Kennesaw mountain, battling trolls that live underground in the catacombs of the Square and thwarting Space Invaders hell bent on stealing our girlfriends. These tales were the lifeblood of my coming of age era, yet they haven't seen the light of day.
Not until I ended up working at the Earl and Rachel Smith Strand Theater did I really start to see some momentum in my career. In 2017 I was 25 and had decided enough was enough, it was time to put my money where my mouth was. So I had begun the proceedings of making my comic book dreams a reality. With the help of a fellow square rat and old neighbor Dan Wakfield and Mr. Danny McClure the die was cast! I was well on my way of building a platform, and Mind Invader Comics was born! (Thank you Raynard and Jerry for the name). Now riding the high of finally traveling on the road of my one true calling, I had begun to meet some fantastic people who would contribute to this journey. Thanks to the writer's Blake Ray, Micheal Ruther, Hollis Adler, Brian Bell, Justin White, and my best bud Brenden. Mind Invader Comics had a Staff.
Although things looked promising life always finds a way of shaking the foundation, and as quickly as I gained I had lost, I had faced the harsh lessons of business, but I did not bend. Wallowing in my defeat my best friend and CoWorker Rik Wayne would always encourage and mentor me along my path, being the Obi-Wan to my Luke Skywalker during this time. This was the incubation period of finding my golden goose.
In the summer of 2019 there had been a viral internet event infamously known as Storm Area 51! The sensation had seemed to sweep the globe overnight and its momentum didn't skip a beat. I saw this as the needed resuscitation for my creative drive. So I Immediately called Rik and told him my plan, "LET'S MAKE A COMIC BOOK ABOUT THIS AND SELL IT IN NEVADA!!", undoubtedly he saw it as a sure fire idea! So from June to August, I had created a series of illustrations depicting what the story would be about based on the memes that were circulating the event. There would be Chaotic Kyles, Nerdy Naruto-Runner, Unkind Karens, and Less than charismatic Cheek Clappers, the response to such illustrations was nothing less than positive and was met with the upmost of enthusiasm.
With the deadline to Storm quickly approaching, Mind Invader Comics had amassed the funds needed to take the trip to Nevada and play its part in internet history……or so we hoped. Upon nearing the date of destiny the event was met with national concern and upheaval, and before we knew it, the Storm was canceled. The Mind Invaders had faced another defeat, although this time was different. Even though the circumstances was out of our hands, We now had an audience to answer to, the good people of our Marietta community had invested in us, and we couldn't let them down. So in an act of desperation, I had used the money we earned and reinvested it into the company, just in time for the local monthly event "Marietta Art Walk", where local artist put their craft and passions on display. Thus COBBZILLA WAS BORN!
CobbZilla is the anthropomorphism of the local Marietta monument: The Big Chicken, a 56 foot tall building that rests on the corner of Roswell st. and Cobb Parkway. This character was to represent the powerhouse that the town was becoming with its recent economic developments over the past couple of years. The Marietta that I knew and loved was changing and I wasn't sure how I felt about it. So this character was an expression of my feelings at the time, Though without realizing it I had created something that resonated with the community, that night at Art Walk CobbZilla was met with nothing but excitement and enthusiasm, I had truly created a monster.
Upon realizing the potential of this character I had discovered that CobbZilla can be so much more than I had intended, being a fan of the Godzilla franchise since childhood I knew that it didn't have to stop here. I wanted to use this character to form my love letter to the community that nurtured my talent and experiences, I began to plot out stories and additional characters based on the local establishments that I frequented such as: Johnnie MacCrackens Irish Pub, Cool Beans Coffee Roasters, my Alma mater Marietta High and so on. As a response characters like MacKraken, MaKILLato, and the Big Bluhemoth were born.
CobbZilla on the other hand has garnered the attention of many citizens such as the Marietta Police Department's officers including it's Deputy Chief Marty Ferrell and the Mayor himself Mr. Steve "Thunder" Tumlin. CobbZilla since then, has been on display on the Marietta Square as part of the Marietta Winter Wonderland expose, adored by MHS Gatorade Player of the Year Arik Gilbert, and during the COVID-19 lockdown shown support for its front line medical field heroes and first responders. During the Quarantine, I have tirelessly been working on Mind Invader Comics issue #1 with Brenden Sellers to bring forth the story of CobbZIlla.
We're always bombarded by how great it is to pursue your passion, etc – but we've spoken with enough people to know that it's not always easy. Overall, would you say things have been easy for you?
In art nothing is ever smooth, and I learned that quickly in business too. I entered into this as a "Starving Artist" with no capitol but with a big appetite. My cohorts and I did the best we could but couldn't get past the money barrier, as well as other things like writers/artist block, disagreement in ideas, and other typical things that groups of people go through. I'm still learning things along the way, it's not easy wearing many hats when trying to turn your passion into a career, you quickly learn that no one will be as invested in your vision as you are. In times like this, my grandma Hayes's words always echo: "If you wanna see it happen, you gotta make it happen".
Please tell us more about your art.
Well I'm a sequential artist first and foremost, I love nothing more than the creative process when it comes to a story, I guess that's the easiest part. The style that I portray with Mind Invaders is very much a love letter to mid-century comics and cinema. The covers will emulate the same mood and tone of B- list science-fiction movie posters, and magazine covers. While the interior pages strive to deliver imaginative dynamism for action sequences, fluid body language between characters that further enhances visual narration, and story concepts that take your mind on a wild ride you'd soon not forget.
Other than that I guess I'm known as the local artist that dresses like he's from the 1940's and 50's, who's always down to have a good time, who usually has a cigar or pipe lodged in his mouth and his best buddy Rik Wayne not far behind.
What I'm most proud of as a company is our resiliency, we've faced a lot of hurdles in this short journey but we have been met with nothing but support from our community. Mind Invader Comics has a story to tell and we know people want to hear it, and we'll be damned if we let anything stop us.
The real prize however will be the apparent deep seeded sense of community portrayed in some of these stories. Some of the characters and environments that you'll see are tangible people and places. We want to give back to the community that inspired these tales the best way we know how, and that's by presenting a literary escape in a way that encourages them to see the town a little differently, with a little more magic and imagination.
Has luck played a meaningful role in your life and business?
A BIG one, without a heavy pour of luck both good and bad I'm not sure I'd be where I am today. It was good luck that put me in the right place and time to meet Brenden, Raynard, Rik and my whole Square Rat crew. Those relationships cultivated chance meetings with the initial writers of Mind Invaders and landed me a job at the Strand Theater. Without bad luck I wouldn't have faced the shortcomings of what it takes to run a business with no prior experience, opportunities missed, and relationships strained, but I see all of that as important because it helped mold the acumen that I now possess and am still fostering, the keener eye for trends that the market sways to, and above all else the confidence in sticking to my guns in what I know I want to see happen. No doubt, there is still a buffet of both entree's ahead, but I now ready myself for them with wide eyes and an empty stomach.
Pricing:
Contact Info:

Image Credit:
Justin Hadley
Suggest a story: VoyageATL is built on recommendations from the community; it's how we uncover hidden gems, so if you or someone you know deserves recognition please let us know here.