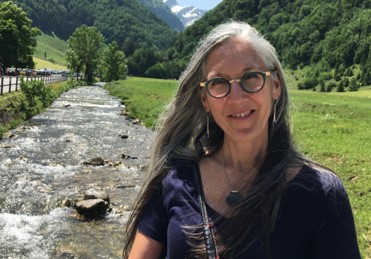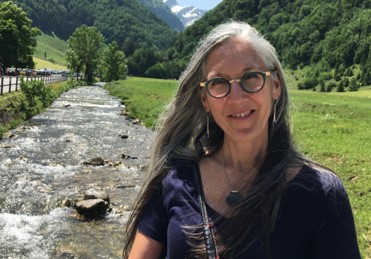 Today we'd like to introduce you to Karen Robinson.
Karen, please share your story with us. How did you get to where you are today?
I was drawn to the theatre as a little kid; musicals at first. I knew all of the words to the Golden Age greats: "The King and I," "Guys and Dolls," "My Fair Lady," "South Pacific," "Oklahoma," "The Sound of Music." I sang them loudly (and badly, no doubt) throughout the house; and I idolized a family friend who played the female leads at the Saratoga Community Theatre (Northern California). Then, at eight years old, I was one of the kids in a community theatre production of The Music Man, and I was smitten! In high school, I found a community with the "drama kids" and performed, assistant directed, and explored plays like Hamlet, A Streetcar Named Desire, The Miracle Worker, "Androcles and the Lion," and "Waiting for Godot" (in French).
But when I got to college—undergraduate school at the University of Colorado, Boulder—I thought I needed to pursue a more "practical" major, and focused on foreign language—French is my great love—my father was stationed in France in the late fifties, and my brother was born there; so, my parents passed on their love of the country – and travel – to us. Before the end of my first year in college, I was back in the theatre department and majoring in theatre and English Literature. There, I was exposed to Chekhov, more Shaw, more Shakespeare, Molière, and the joy of adapting and performing in all kinds of literature: poetry, fiction, non-fiction, letters, and memoirs. A semester of touring around Colorado, performing and teaching creative dramatics in schools and community centers; another semester in London where I was in a constant state of euphoria, absorbing contemporary and classical British Theatre, museums, sixties-style happenings, and travel, which is still one of my greatest loves. Anyway, by then, I knew I was committed to theatre for the long haul.
Although I began graduate school at New York University in the MFA program in Acting, thanks to the insightful Olympia Dukakis who was my second-year acting teacher, I switched over to Directing. At least that early I knew I wanted to land in a career situation where I was directing and teaching theatre. Living in Manhattan was glorious. It was the early '80s and the city still had one foot in the bohemian and activist feel of the late seventies, as well as the punk club scene, and gritty neighborhoods that now are largely gentrified were plentiful. My roommates were visual artists, so I was immersed in that scene as well. I spent summers performing and stage managing at a summer Shakespeare Festival in my home town, where I met my husband, Richard Garner who was studying at the American Conservatory Theatre in San Francisco. He joined me in New York, and by 1985, we were moving down to Atlanta, because he was co-founding Georgia Shakespeare—which flourished from 1986-2014—and where I had the honor of directing and working with incredible artists in the Atlanta theatre community on plays by Shakespeare, Shaw, Molière, Sheridan, and Williams. I am forever grateful to Richard and Georgia Shakespeare for fostering artists and enriching the theatre ecology in Atlanta.
Between that time and now, I have been lucky to enjoy a wealth of adventures in professional and community theatre, at universities, and traveling around the world. After teaching at Wake Forest University for a semester and University of North Carolina School of the Arts for 10 years and commuting back and forth between Winston-Salem and Atlanta, I moved to ATL full time and was lucky to land a teaching job at Kennesaw State University; I cannot believe it, but I have been there for almost 20 years! The Department of Theatre and Performance Studies at KSU has been a supportive and generative creative and educational home. While there I have been able to combine my love of teaching and mentoring talented students, growing my own skills as a director/teacher, and building some incredible collaborative relationships with colleagues at KSU, in the Atlanta theatre and academic communities, and internationally.
As a person who is passionate about theatre that makes a difference in the world; theatre that tells stories that cultivate empathy, understanding, activism, and/or change, my most treasured projects now are plays (including a lot of new work), musicals, and performances that challenge and change our perspectives, that expand our insights, catalyze conversation, and hopefully, inspire change, in one (or more!) person(s) at a time.
Overall, has it been relatively smooth? If not, what were some of the struggles along the way?
Making the transition from being a student to a professional was challenging after completing graduate school, yes. Moving to Atlanta was a huge culture shock (A California girl moving to the South from Manhattan!), and especially in 1985: Atlanta was not the culturally and artistically diverse and cosmopolitan city that it is, comparatively speaking, today. Moving when your partner has a vision and project, and you do not? That was very challenging for me. And there were no full-time teaching jobs to be had at the time. Take a discipline like a theatre – difficult to break in; add that to landing a faculty position in theatre, and you have a tough combination of interests to satisfy. Living separately from my husband for ten years, and burning up the highway between Winston-Salem and Atlanta tested our relationship (but we did it!). And being "married" to a not-for-profit theatre company definitely tests emotional resiliency! The challenges now for me are balancing the multitude of projects that cascade my way with teaching, making theatre, and staying on top of administrative tasks, staying current and relevant for our students (I get older, and they stay the same age!); and making the most of every moment as time picks up its pace.
Please tell us more about your work, what you are currently focused on and most proud of.
I am a faculty member in the Department of Theatre and Performance Studies at Kennesaw State University. I teach, and I direct plays in our production seasons. I also serve as Assistant Chair and Internship Coordinator in the Department; and last July, I took on the role of Artistic Director for the Department's annual production season. I also direct in the Atlanta theatre community. Over the course of my career, I have taught over thirty different types of classes; right now, my regular teaching includes directing classes; mentoring student directors; our Senior Seminar, which is about preparing students to tell their "stories" and market themselves after graduation; and our introduction to theatre as an art form for first-year students. While my specialization is in directing, I think of myself holistically as a theatre artist and educator.
In our department, I am particularly proud of our (the faculty and staff) emphasis on nurturing "scholar-artists," who combine theatre-making with deep understanding of the context and purpose for making a piece of theatre; artists who ask themselves what work a particular piece can do in the world; how can it make us all better human beings by means of creating and experiencing it? So yes, cultivating scholar-artists who embrace multi-layered research and reflection about the work and who connect it to building community is of the utmost importance to us. I am also very proud that in our Bachelor of Arts program, our students can explore the broadest possible spectrum of theatre and performance that extends beyond plays and musicals to storytelling, solo performance, performance ethnography, the performance of poetry, fiction, performance art, devised theatre, improvisation, and the performance of research; that we offer an environment where students can find their unique voices as writers, directors, designers, researchers, improvisers, performers, and engaged citizens. And that we honor and explore diverse voices and a wide range of stories; throughout my career here, I have sought to promote inclusive performances that feature stories from a variety of communities: global and local; those of women, those of persons of color, the LGBTQ Community; and those that are speaking to issues that we need to confront, discuss, and address today. I am particularly proud of intercultural performances that I have created with colleagues (a piece about Kenyan students at Kennesaw, for example); of leading six years of "The Coming Out Monologues Project" (performances that share and celebrate coming-out stories in the LGBTQ community on campus and beyond); of leading groups of students to China, Morocco, and Germany to perform and learn about other cultures and themselves.
I would like to think that students and colleagues perceive me as an
empathic and compassionate mentor and colleague who cares deeply, who will listen, and who will do what I can to foster ongoing learning and improvement in our work, in our environment, and who will ceaselessly strive to sustain an inclusive, collaborative, and supportive spirit that undergirds our community. This spirit, I believe, will offer a climate in which our students (or collaborators outside the academy) can find their voices, tell their stories, and thrive.
What is "success" or "successful" for you?
I ask my students this at the beginning of every semester.
It is fitting that I should endeavor to answer the question myself!
Success for me? Growth. Ongoing growth, as a compassionate, insightful, and generative human being. Fulfillment from making artistic work that is collaboratively created and shared with others with clarity, vulnerability, and force; fulfillment that is derived from cultivating and experiencing epiphanies: in students, colleagues, partners, families, and friends. The sense that I accomplished something, I made something happen, and that I upheld my standards of excellence and value in doing so, and that it had a positive impact for others. Could be a work of art, not necessarily that I made, but that I empowered someone else to make; but could also be gardening, cooking, an excursion, a conversation, a brief encounter.
Contact Info:
Address: Karen Robinson
Assistant Chair and Artistic Director
Department of Theatre and Performance Studies
Kennesaw State University
471 Bartow Ave NW #3103
Kennesaw, Georgia 30144
Email: krobins1@kennesaw.edu

Image Credit:
Karen Robinson, Richard Garner
Getting in touch: VoyageATL is built on recommendations from the community; it's how we uncover hidden gems, so if you know someone who deserves recognition please let us know here.