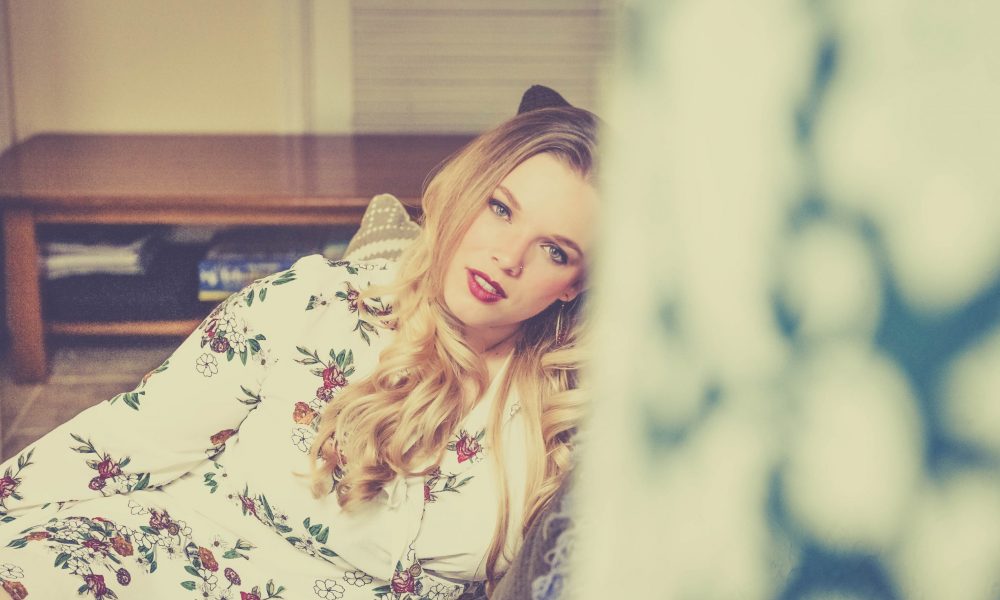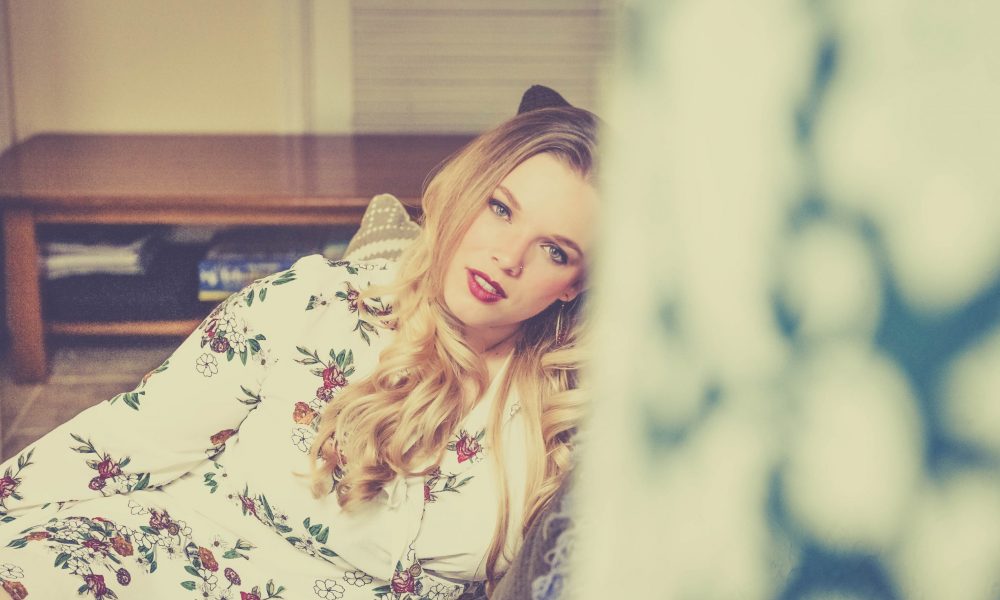 Today we'd like to introduce you to Kate Coleman.
Kate, we'd love to hear your story and how you got to where you are today both personally and as an artist.
I never really dreamed of being a musician. I was a dancer since I was 2 and went on to study Dance and Public Relations in college with the plan of dancing for as long as I could in jazz and tap companies or on cruise lines then hopefully find a dance-related P.R. job and live happily ever after. I also dreamed of being rich, so I could take care of my family haha!
I always joke that I accidentally became a full-time musician/artist. I fell in love, hard, with my husband when I was 21. He was a phenomenal guitarist/songwriter, and we started making music together within the first six months of our relationship. In the first 2 years of playing together and dating, we wrote 30 songs in 30 days, played every bar/club in and around Buffalo, NY, made a full album, moved to Atlanta and ended up being National Finalists in the Country Showdown where we got to play at the Ryman Auditorium in Nashville. It was a crazy beginning and, again, I never dreamed of being a musician!
We played together as "Kate and Corey" from Aug. 2011-June 2016. We had a lot of reasons for stopping, but we were both burnt out from touring and, to be completely honest, we didn't have much of a relationship outside of our music. It was affecting us both negatively.
Fast forward to 2017, and that's when I began writing and performing alone. I was terrified. I always had Corey as my crutch, and I really didn't feel like I knew what I was doing or who I was without him; there was a lot of growing involved both musically and personally. But I had written songs that meant something to me, so I recorded them.
Playing/writing/performing alone made me realize something: I have absolutely no limitations, and I can do whatever I want… So, I did…
I made a dance concert for the release of my first solo album "PAST."
The production was called "Tremors of my PAST," and it took place on April 28, 2018, at EOP: Red Clay Music Foundry in Duluth, GA. "Tremors of my PAST" used modern dance set to my original music (played live on stage at the same time) along with a cappella songs and videos to bring the story of my ten song album to life. It was 100% me, and it would not have happened without the unfailing support from my fans, family, friends, the choreographer (Meaghan Novoa), the dancers, the musicians, and the staff at Red Clay.
Making "PAST" and "Tremors of my PAST" ignited a new fire in me that was probably always there but ignored for years. I don't want to do what everyone else is doing. I don't want to make music for awards or for fame. I want to make music- and art- MY way. That's what I intend to keep on doing. In fact, I'm writing a new album now, and I already have a new production in mind for the release!
We'd love to hear more about your art. What do you do? Why? And what do you hope others will take away from your work?
It always starts with the music. I'll have a line, which is usually the main hook of the song, and then almost immediately a melody will dance into my brain to accompany it. Almost 100% of the time, this happens either in the shower or when I'm driving- it's super inconvenient 😉 Then, I'll sit down and write everything else around that one hook. It's not a quick process by any means; I have to force myself to sit down and finish songs after that initial inspiration. I'm a very visual person so, the best way I can explain what happens is I see the song as if I'm watching a music video in my head which then dictates the instrumentation I want to put onto it in the studio. Then that usually sparks the idea(s) for a production. Like a dance concert. But it always starts with the music, and everything else follows. I think the reason I like making productions is because I'm such a visual person. It's almost like I want the audience to see what was happening in my brain when I wrote the song; that way that can hear what I heard, they can see what I saw, and they can feel what I felt.
When I perform live outside of big productions, I'm very chatty. I explain how I got to the song I',m about to play whether it's how I found the first line or what emotion or experience brought the song to life. I guess my goal is to make people know they're not alone. There's nothing worse than feeling misunderstood and alone. Everyone has their crap, and no one is perfect, but we all have a tendency to be extremely hard on ourselves, at least I do. I think my goal is for people to see and feel that we all have more in common as then we think and we can be broken and vulnerable without being weak… in fact, letting yourself be broken is actually really brave and strong. If something I wrote can make you feel seen or understood for a moment or make you laugh because you've 'been there' before… that's extremely rewarding to me.
What do you know now that you wished you had learned earlier?
I never feel qualified to give advice haha. I guess if I had to share what is most helpful in my life it would be to be unrelentingly honest. Be honest with your partner, be honest with your friends and family, be honest in your work and, most importantly, be honest with yourself, It's the harder path in life, without a doubt, but it's also more rewarding and more fulfilling if you're being honest. You're going to make better music and better art.
Do you have any events or exhibitions coming up? Where would one go to see more of your work? How can people support you and your artwork?
My website has everything. The homepage has all my music, it has where my live shows are with ticket links (which is my favorite way for you to support me/my music!), it has videos including "Tremors of my PAST", it has my merch shop, it has information about hosting a house concert (which is my 2nd favorite way for you to support me/my music), it has my mailing list which I encourage you to sign up for, and it has my contact info and all my social media links.
You want to know what is the best way you can support me, though? Check out my music, and if you love it, play it for your family and friends or bring them out to a live show. In my short time as a musician, this has been the way I've made my most loyal fans–fans who have become some of my dearest friends.
Contact Info:
Image Credit:
Personal photo – Klarque Garrison (I have to rights but he's an awesome photographer so I want people to know his name haha)
Getting in touch: VoyageATL is built on recommendations from the community; it's how we uncover hidden gems, so if you know someone who deserves recognition please let us know here.