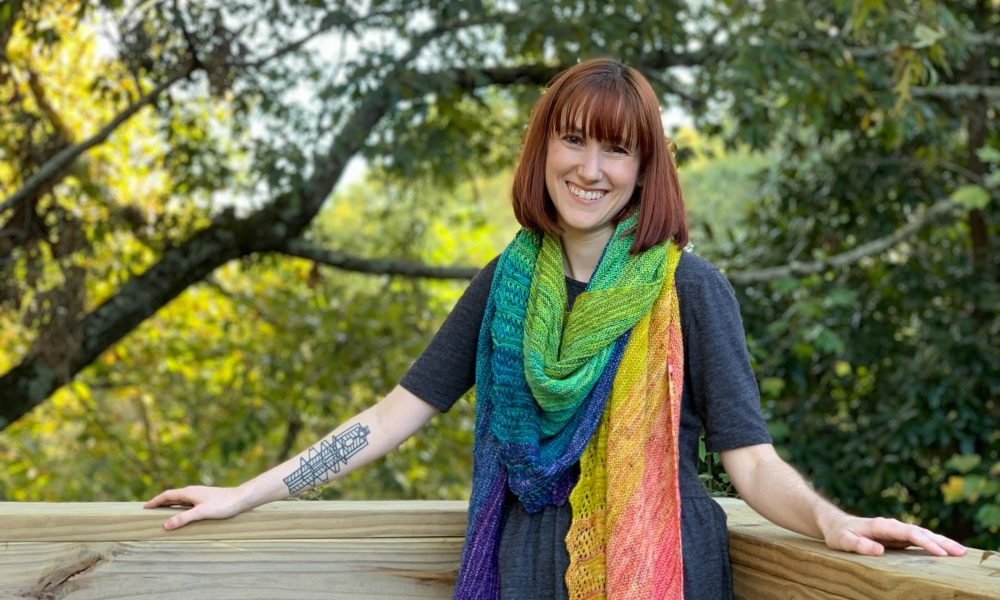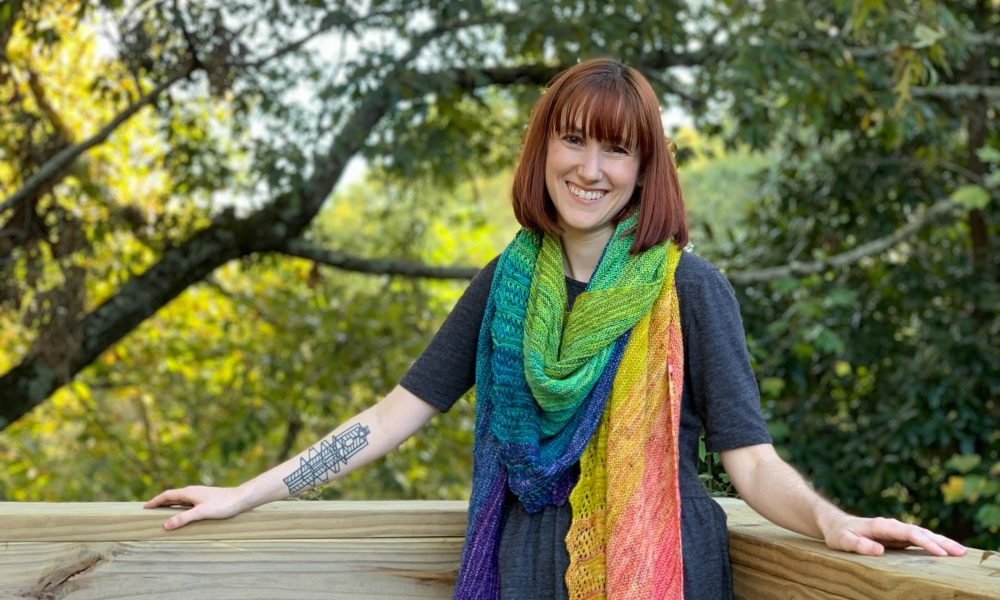 Today we'd like to introduce you to Kathleen Royston.
So, before we jump into specific questions about what you do, why don't you give us some details about you and your story.
I've always loved making things, especially everyday things that are beautiful and practical. But I never once thought of making things as a viable career option.
I have a master's degree in theology from Candler School of Theology at Emory, and I spent most of my adult life working in the church (first as a staff person, then as a pastor). Being clergy was not for me—I'm outspoken, not always diplomatic, and don't function well in established systems. The overwhelming message I received was that no matter what I did or how hard I worked, it wasn't good enough. All of this started to take a serious toll on my mental and physical well-being, and in 2016, I made the decision to leave the ministry. It was one of the hardest (and ultimately, one of the best) decisions of my life. During this very difficult transitional period, I learned how to knit, and it literally saved my life. I was in my thirties, had no clear path forward (having given up the career that was supposed to be the end-all-be-all of my life's purpose), and felt totally burned out and washed up, but I could sit down with some sticks and yarn and make a sweater. It was a physical reminder that no matter how I felt about myself and my prospects, I was still capable of making beautiful and useful things. It was a lifeline.
The knitting led me to the magical world of hand-dyed yarn. There's a vibrant knitting community made up of talented artists and designers who make stunning things, and as I started to spend a ridiculous amount of money on hand-dyed yarn, I thought, "I could probably make this." I'd done a fair amount of fiber dyeing in the past, and what started out as a hobby very quickly became a business. I figured I'd do it for a while and then go get a proper job, and then dyeing yarn became my proper job. I taught myself how to sew along the way, and now I offer hand-sewn project bags as well.
Being able to make things for a living and own my own business has been life-changing and healing—after having been convinced that I could never do enough or be enough, it's empowering to see my creativity take shape and bring joy to the world. After all, a skein of yarn is never just a skein of yarn—it gets transformed into a hat or mittens or socks and warms another human being. I still get to take care of other people, but I do so in a way that also takes care of me.
Overall, has it been relatively smooth? If not, what were some of the struggles along the way?
I did not set out to own a creative business, and there are many days when I think, "WHAT AM I DOING WITH MY LIFE?" It's been hard to adjust to not having a biweekly paycheck, and the ebbs and flows of the seasons and sales mean that I have a lot of ebbs and flows of confidence in what I'm doing. I struggle to take the longer-range view of growth, and I live in a more or less constant fear of having to go out and get a "real" (stable, office) job. There are times when it feels like I am working very hard for not a lot of payoff. While I am lucky enough to have an incredibly supportive partner, the whole thing can feel precarious. Being a one-person show means that certain things inevitably fall through the cracks (I'm looking at you, boring administrative details), and sometimes I have to sit down and make myself open Quickbooks.
Because my work is pretty physical (I sling around lots of hot wet yarn), I have to constantly be aware of what I am doing to my body and stretch and rest, which doesn't come naturally to me.
I struggle with imposter syndrome and falling into the comparison trap, and, of course, social media makes all of this worse. There's the constant pressure to hustle, promote, make more, and not miss out on opportunities, and it can be tough to balance that with what's feasible for me. I do not want to burn out on this work, and so I say no to a lot of things.
Please tell us about Republica Unicornia.
Republica Unicornia's motto is "Hand-Dyed Yarns and Notions for the Color-Obsessed." I was the kid who had to have all of the crayons, and I work to create yarn that reflects my love of color, and so you'll find a lot of depth of tones and shades in my work. My two-color moods are bonkers-rainbow-neon-unicorn and deep-moody-jewel-tones. I was an avid sticker collector as a child, and I call my fabric choices my grown-up sticker collection since the aesthetic is basically the same as it was when I was seven. There are unicorns a-plenty.
There is a lot of intentionality in my work: I want to ensure that my yarn is a joy to work with, and my bags are thoughtfully designed, high-quality, and functional. My very favorite thing is when people have a visceral emotional reaction to what I make: when they say, "This is my very favorite color," or "OH MY GOD, UNICORNS." I'm here for all of that.
One thing that was important to me in starting Republica Unicornia was that it would be a business that reflected my values and that I would always be outspoken and transparent about those values, even if it meant that my customer base would be smaller. I care deeply about social justice, equality, and inclusion, and I hope this comes through in my work. I sell enamel pins that say "These Needles Kill Fascists" (in a nod to Woody Guthrie) and donate 15% of the proceeds to the Southern Poverty Law Center, I have a colorway that benefits the LA LGTB Center, and I will often respond to world events by donating proceeds to organizations that work with populations impacted by these events.
My husband named our house Republica Unicornia in the wake of the 2016 election, saying, "Our space needs to be a place where people are welcome to be themselves and creativity flourishes." When it came time to name my fledgling business, this seemed like the best possible thing to call it.
Oh, and the unicorns? I've just always loved them. Unicorns are magical.
If you had to go back in time and start over, would you have done anything differently?
In an ideal world in which I had some chill, I'd love to spend less time worrying about things not being perfect right away. This is a little thing, but if you are starting a business, get a business account and (if you can) an accountant right away. It'll save you headaches down the line.
Contact Info:
Suggest a story: VoyageATL is built on recommendations from the community; it's how we uncover hidden gems, so if you or someone you know deserves recognition please let us know here.