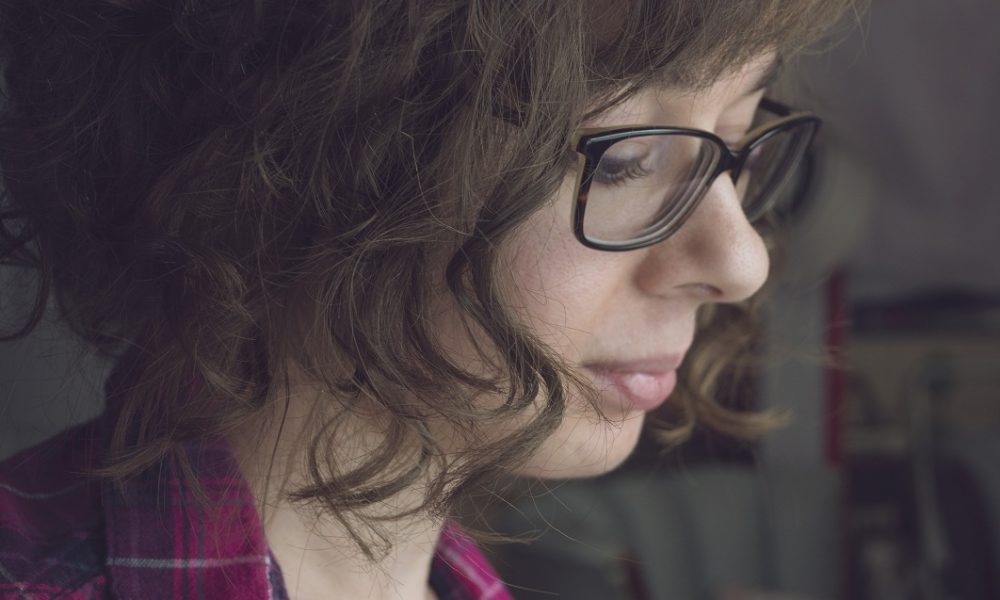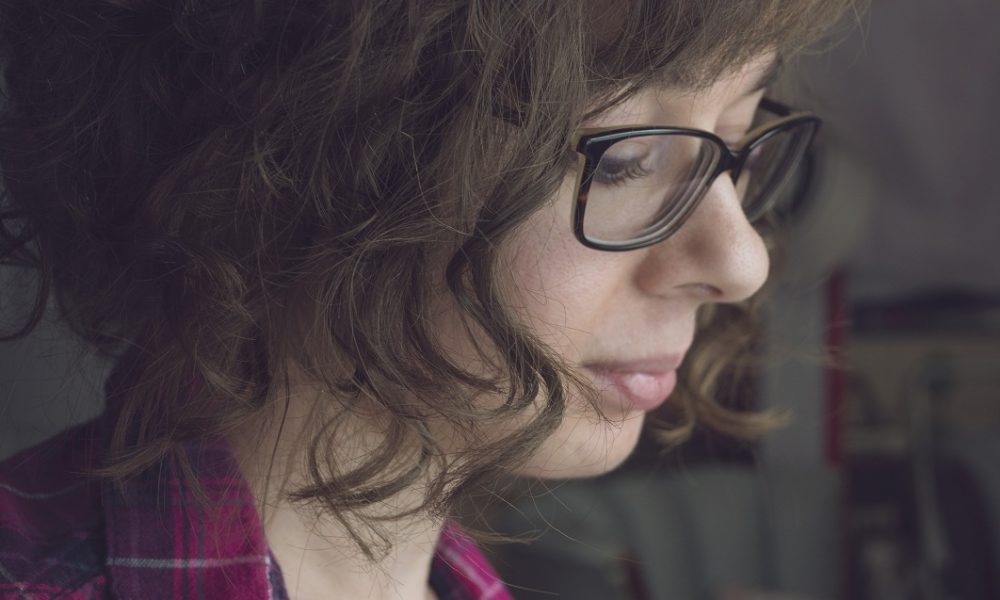 Today we'd like to introduce you to Katie Miller.
Thanks for sharing your story with us Katie. So, let's start at the beginning and we can move on from there.
Soft Spoken Press began during the winter of my junior year as a SCAD undergraduate student. I was studying writing and found myself being reminded of my love for paper, texture and color, what I had initially set out to pursue as an art student, in the most unexpected of ways.
I joined the writing program at SCAD after experiencing a season of confusion about what kind of artist I was. As a freshmen I set out to pursue accessory design because of my interest in textiles, color and material, all of which I played around with by creating collage art and other paper and fabric related crafts, but quickly saw that the fashion industry was not for me and not how I wanted to put those tangible materials to use. I came to art school with the desire to work with my hands, but couldn't seem to figure out exactly how and which major would be the right fit. I knew fashion wasn't it so I jumped to photography, mostly because I thought fashion photography was pretty and because I had a genuine interest in the discipline. Still feeling lost I pushed through and took two foundational photography classes. By the second class, I knew I had to admit to myself that photography wasn't for me. The digital aspect was neat, but it was nothing I could touch. I loved the stories the photos told more than the act of taking the photos. I was endlessly inspired by the images and got lost in their narratives.
During this period of major hopping, I had been writing. I started writing fiction, making myself the main character in many of my stories. Looking back I can see I was writing to try and figure things out, to figure myself out, what I wanted and what to do. I loved it. I started reading more than I ever had and started falling in love with words and beautiful sentences and took stabs at crafting my own compelling narratives on paper like the ones in the photographs. I gave the writing program a shot and not even more than fifteen minutes into my first class, everything clicked all at once. I had found that thing I had been looking for and declared my myself a writing student. A writer.
Now I wasn't exactly making art with my hands, but my mind was being stimulated and challenged in ways it never had before and I connected with other writers, discovering that there were other people who thought the same way I did, who were quiet, analytical and deep thinkers who saw the world a little differently, longing to communicate what they loved and observed about life. I dove deep into what it meant to be human and how poetry, literature and personal storytelling could reveal that so powerfully and beautifully. I also dove deep into myself as person and writer, really seeing myself and developing a self-awareness that would lead me to my next discovery.
All my life I've struggled with being quiet, but writing was the outlet that allowed me to be quiet and still speak. I wrote about my struggles and insecurities as a shy, introverted and quiet individual in pretty journals and crammed tiny writing in the margins when I ran out of room. Like many people, I've always loved journals and stationary and the like, and at some point during my time in the writing program, I started to make the connection with the books I was reading and paper I was using and my passion for those textures and materials I wanted to explore in the beginning. I saw the book, for the first time, as a piece of art and it was then that a whole other world opened up. Book arts! I had no idea it was a thing, let alone a profession. I was overjoyed. My longtime love had been rekindled and reinvented by the very last thing I thought I'd ever want to be, a writer. Writing and bookmaking together just made sense to me and I finally found a way to use all that color and texture in a way that excited me. I started making my own books with pretty patterned paper and handmade book cloth using my favorite fabrics, and taught myself a few things while researching this unique trade. I sought internships where I could learn about the discipline and took a papermaking class, and from there it just blew up. I knew I had found that thing. The thing I couldn't get enough of. The thing that lit me up.
During my paper making class things fell into place rather naturally. The name "Soft Spoken" was one I had been playing around with as a potential business name for a line of handmade stationery, and it was then that Soft Spoken Press began. I made my website soon after and continued making books and paper on my own. I fell in love with binding blank books for people, journals and sketchbooks where people could write and create in like I did. That's what it's all been about for me. My business has been my outlet to work with my hands and is the result of my creative, personal and spiritual journey. I am soft-spoken and I haven't always liked that about myself, but It was through writing that I learned to embrace how God made me and turn whatever insecurity it brought me into a strength and to realize that yes, I and everyone else is wonderfully made. So that's what it's about. I strive to make wonderfully made books for wonderfully made people to write and paint their own stories in.
Great, so let's dig a little deeper into the story – has it been an easy path overall and if not, what were the challenges you've had to overcome?
I think the hardest part of this journey has been wearing both the creative and business hats. From a young age I've always know I wanted to work for myself and promised myself I wouldn't settle for anything less. I wish I knew then how much hard work it was going to take, but I'm motivated to keep that promise. I'd say the learning curve for the business side of things has been the most challenging, especially with it being a one-woman show. You realize how little time you spend creating when compared to the time spent on website maintenance, social media engagement and product photography and editing. It's a lot, but I enjoy every part and fall asleep satisfied every night knowing I'm working it while learning how to do things better. That entrepreneurial spirit was instilled in me early on and I've never seen any other of way of living a fulfilled life, as far as careers are concerned. My art is my hobby, my past time, my passion, my profession and my life. It's simply what I do, what I can do and all I want to do, so for it to also be what sustains me, that's what I've dreamt about since a little girl. I can't imagine doing anything else, really.
Please tell us about Soft Spoken Press.
My business specializes in traditional bookbinding methods and Western papermaking techniques. I make paper using 100% recycled cotton fibers, mostly from old t-shirts and am looking forward to experimenting with some other organic plant fibers. I make coptic bound and case bound books and I also enjoy making miniature wearable book necklaces that are both functional and decorative. My book necklaces come adored with a small Swarovski crystal heart charm that dangles near the clasp which serves to represent that the wearer is wonderfully and fearfully made. What I do, my business and the name of my business is what came about from my own acceptance that I am wonderfully made, so it's my mission to instill that truth in others as well.
The best way to describe what I do would be to say that my work is a blend of traditional craft and design. I enjoy keeping the handmade book alive and well while incorporating my love for design and artistic embroidery. Each book I make is intentionally unique. I have never made two of a kind before, and I think that's something special because no two people are the same, and because the act of journaling and creating in a sketchbook is such an intimate and personal experience. I want my books to reflect that on the outside and make them original works of art just as much as they are functional objects. I like knowing that no one will have the same book, which is why I enjoy doing custom work so much. I think that's my pride and joy about what I do. It warms my heart to see people light up over something they know was made with them in mind.
Do you look back particularly fondly on any memories from childhood?
My favorite memory is actually an accumulation of similar memories I think about often. It's the memory of me playing with my Barbies in my room all by myself on a regular basis. What I love about this memory is how I played. It was natural for me to assign names and personalities and flaws to all of my dolls. To make them complex characters and create a narrative with conflict that my Barbie family was facing that day. I talked out loud and created some pretty deep conversations between them. There was always a main character and a situation at hand that needed to be resolved. I loved playing for hours never knowing how or when the story would end. Sometimes I'd have to go to bed and pick back up with the same story the next day. When I think back, that brought me so much joy and I would spend time thinking about what story I wanted to play out with them the next day or when I came home from school. I would get excited to come home, much like a writer gets excited to come home and write the story they've been thinking about all day. I wanted to tell stories with my toys. I love that memory because I still see myself doing that today, just not on the floor with pink plastic cars parked outside a fold-up dream house and tiny dresses strewn across the room. I still have conversations between fictional characters going through my head daily, sometimes speaking them out loud, and plots and narratives just itching to be put on paper faster than I can keep up. I love this memory because I can see how writing found me organically. That it was only a matter of time before I figured it out that's what I was doing. I've always been writing.
Contact Info:

Image Credit:
Katie Miller
Getting in touch: VoyageATL is built on recommendations from the community; it's how we uncover hidden gems, so if you know someone who deserves recognition please let us know here.