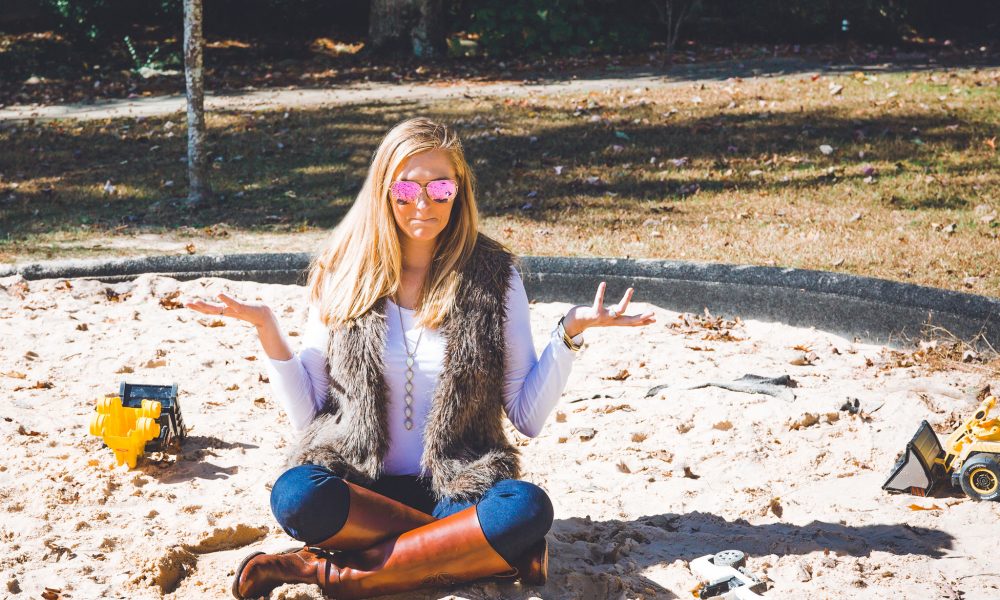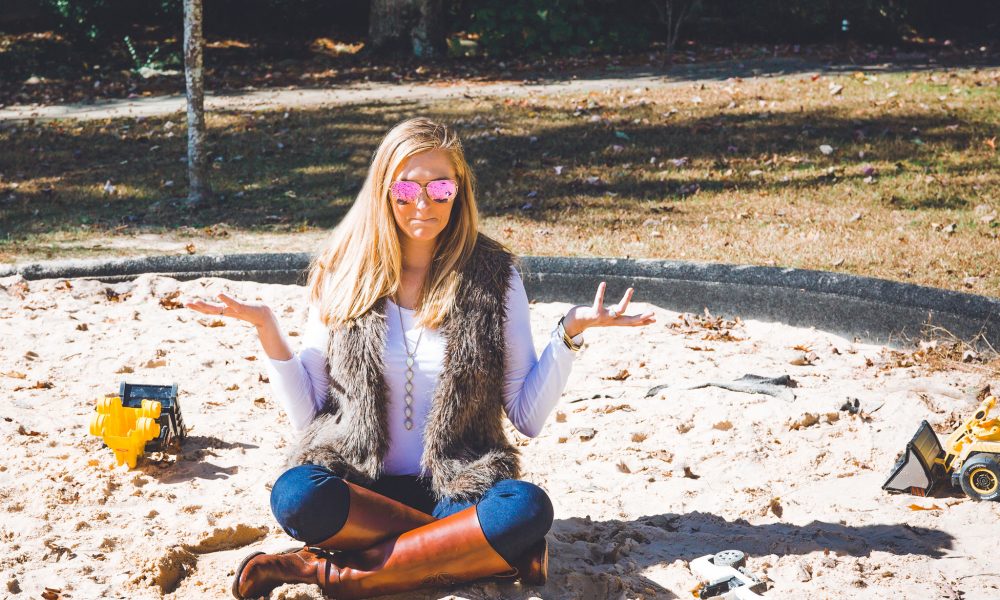 Today we'd like to introduce you to Katy Huie Harrison, Ph.D.
Katy, please share your story with us. How did you get to where you are today?
When I was working on my doctoral dissertation, I studied motherhood in Victorian England. I spent hours pouring over old newspapers and magazines in the British Library in London, reading all sorts of prescriptive articles telling women how to be mothers. All of the advice conflicted, and all of it was written by men! This seemed wrong.
So I started thinking about the Victorian period at large. What set the tone for this influx of information telling women THAT they needed to be mothers and HOW they needed to mother?
It was the Industrial Revolution. For the first time ever, printing was affordable, literacy rates were rising, and publications were booming. All of a sudden, there was this plethora of information prescribing women's roles for them. They'd heard these types of things before, but never on such a mass level.
The more I dug into this problem I was finding, the more I wondered, "How is this that different from today?" With the internet boom of the last two decades, we live in an age of mass information proliferation. Between pop culture, media, social media, online forums, mom blogs, we have people telling us TO parent and HOW TO parent everywhere. Much of the information conflicts, most people believe their way is the only way, and it's leading women to feel overwhelmed, frustrated, and like they're never enough.
This is how I felt when I didn't want children but everyone kept asking when I would have them. When I decided I was ready, I went through infertility and recurrent miscarriage (4 miscarriages before having my son.)
One year, I'd had three miscarriages in the past year. Mother's Day was coming up, and I was dreading it. People were making plans and the assumption was that my husband and I would do whatever everyone else decided. I got really frustrated, and honestly felt hurt. "It's my Mother's Day too!" I said. But no one else seemed to consider that, even though I'd been pregnant three times that year.
We decided to opt-out of Mother's Day and spent the weekend in New York, and I knew then that I needed to do something to help advocate for women like myself. I wanted to be considered a mother, but by definition of having a child, I wasn't.
Not to mention that people were STILL asking why I didn't have kids yet, assuming it was my job to become a mother. And once I had kids, I knew, a whole new level of bombardment would begin. Everyone would throw their conflicting ideas and opinions my way, and once again, I would feel inadequate.
Why? Because in the past 200 years, things haven't changed as much as I"d like to think. Social pressures made me feel like I couldn't possibly do "enough" or do it "right." It became clear to me. It was time to take the pressure off of women. To stop telling them how to live, when, and why. And to undefine motherhood to empower women to do the mom thing, if they choose to do it at all, in a way that works for their lives.
We're always bombarded by how great it is to pursue your passion, etc – but we've spoken with enough people to know that it's not always easy. Overall, would you say things have been easy for you?
Is anything ever a smooth road, really?
Obviously, the journey to developing the idea for my website was very bumpy. The site itself has been largely successful, but throwing your heart into the public realm and telling hard stories about your life is definitely difficult. I've never had such public exposure, and it's something I'm still adjusting to. It's also something I know my son will have to live with. His life has been on the internet since the day he was born, and I definitely have a little bit of guilt about that.
Although the site has been mostly growing in its success since the beginning, I've definitely had times where traffic dropped or where readers HATED what I was saying and the internet trolls came out in droves. But that's part of the process that you have to expect.
The biggest struggle has been managing my time. I went from the structure of being a graduate student to the structure of having a job teaching at Georgia Tech. Now, I work for myself. And now I have a son, a husband, a business, and a book I'm writing, in addition to other important things like friends, family, and health. It's a lot to juggle, and I have yet to find any semblance of life-work balance.
I think that's the major entrepreneurial struggle. How do you balance life with work when they're so intrinsically connected?
We'd love to hear more about your business.
You know how it always feels like people are telling you how to live your life – when to achieve milestones, how to parent, and especially, how NOT to?
Undefining Motherhood helps women rise above external judgment to forge their own paths. Through research-based, educational content that validates women's different experiences, we make women's lives easier and help them learn to trust themselves in a supportive, communal environment.
At this point, we're best known for our work on pregnancy loss. For a company that's only existed for a year-and-a-half, we have a huge archive of articles and resources on pregnancy loss–what to expect when miscarrying, resources for miscarrying parents, and resources for supporting people you love through miscarriage. I'm also writing a book that deals with this subject and building some digital products that will help support the miscarriage community.
But while this is where we're best known now, it's not our sole focus. We emphasize education, advocacy, and sharing personal stories about all subjects that negatively affect women's lives because they're tough to talk about. Miscarriage is huge for us, but we also cover infertility, pregnancy, postpartum recovery, maternal mental health, and general parenting topics.
What sets us apart most is the open-minded approach to our work and our strong emphasis on research. I have a Ph.D., as does my editor, so research is where we shine. When we publish new articles, you can guarantee they've been thoroughly researched and vetted. We interview experts, we read academic research, and we listen to everyday people experiencing the things we're writing about. We want to be a place that women know they can trust without having to fact check us. And if someone finds a problem, we want to know so we can research further and fix it!
What were you like growing up?
If you had told people I would be successful as a writer growing up, no one would've been surprised. I won my first (and only, to this point) writing competition in the second grade, and I've loved it ever since. I wrote short stories for fun, edited my high school newspaper, and always had a book in hand.
But if you'd said I'd be putting myself out there publicly talking about my personal struggles and advocating for women, I doubt anyone would've believed you. I was as non-confrontational as they come–quite the people pleaser–so no one would have imagined that I'd make a career out of talking about hard things.
I was also really shy. I always got along with my classmates well and had plenty of friends, so I was personable. But I would hide behind my parents' legs when they introduced me to someone new. I also refused to make phone calls and wouldn't place my own order at restaurants for fear of being told they were out of what I wanted. There was definite social anxiety there, but I didn't know that word at the time.
I was also a total perfectionist, which I still am. Because of that, I didn't do anything I wasn't good at, and I dove headfirst into everything I was. I was in all the honors classes, editor of the newspaper, member of the show choir, total theatre nerd, and volunteer extraordinaire. But I was also a cheerleader, which doesn't seem like something that fits with all the rest of it. In that way, I never really fit into a specific mold, and I think that's still true today.
Contact Info:
Image Credit:
All image credits to Sarah Vitel Photography
Suggest a story: VoyageATL is built on recommendations from the community; it's how we uncover hidden gems, so if you or someone you know deserves recognition please let us know here.