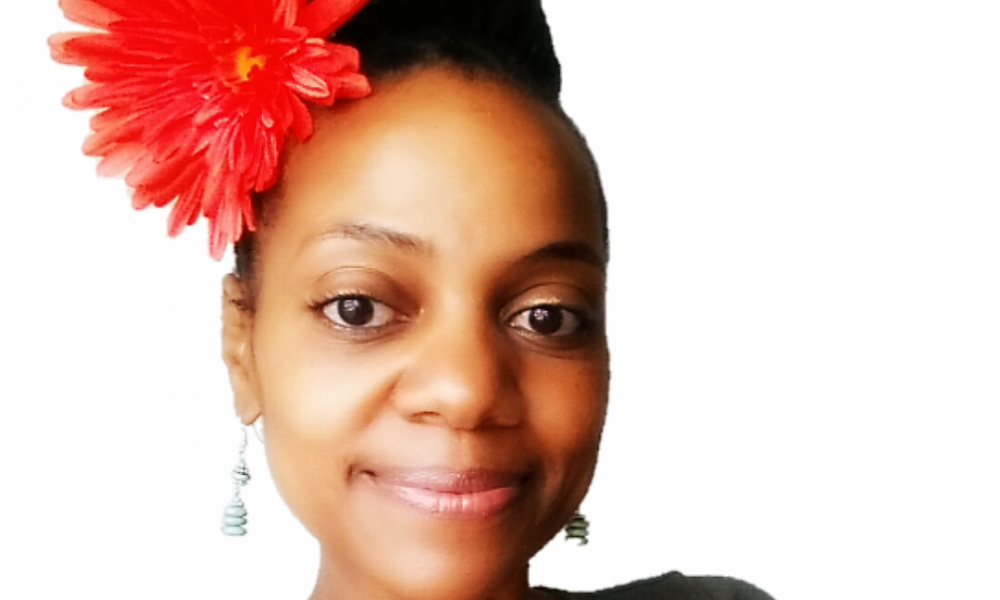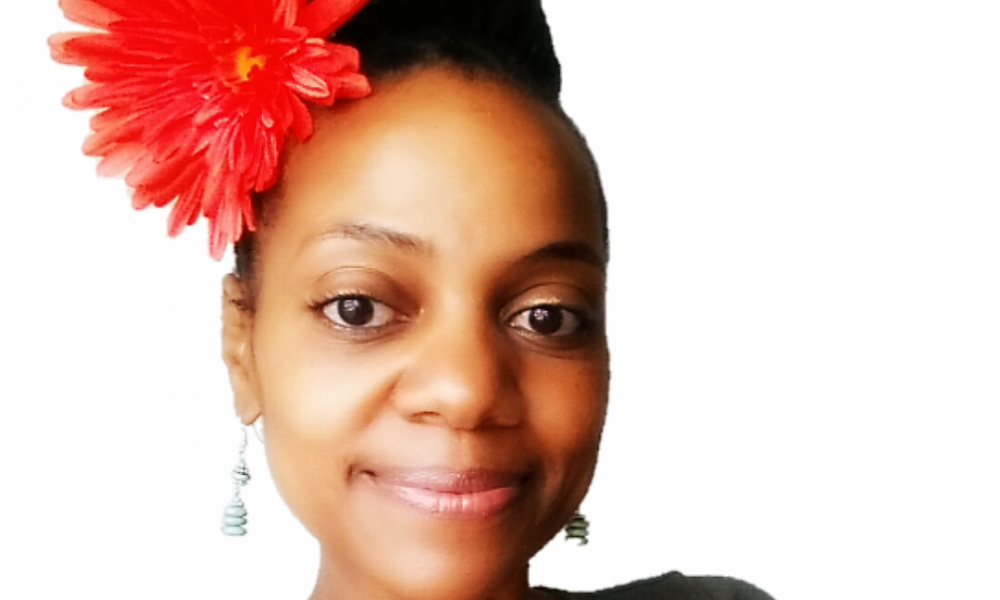 Today we'd like to introduce you to Kelly Jorae Jefferson.
Thanks for sharing your story with us Kelly Jorae. So, let's start at the beginning and we can move on from there.
It was a sudden decision for me to move to Atlanta from my hometown Los Angeles in 1996. I was a part of L.A.'s urban counter-cultural community. I dibbled and dabbled as a vegan but was primarily eating like a vegetarian. I had already begun my transition from wearing chemical hairstyles and began "locking" my hair (dreadlocks) prior to moving to Atlanta. When I came to Atlanta, I was sporting my short-fro like, sun bleached locks, nose ring and lots of jingling bracelets and anklets. You could literally hear me coming and spot me in a crowd with my tie dye halter tops and long flowing flower printed skirts. I had no clue of what I would do in Atlanta but I was certain I could get a job in a law firm because I had previous experience but I was more so anxious to start my own business. Again, I had no clue of what it would be. Instead of going back to work in a professional environment I thought I would try my hands at working retail- although my customer service skills were top notch, I was never good at holding down retail jobs but I felt like my ethnic and cultural appearance would not be so favorable in a professional environment especially since my L.A. employer warned me I was leaving as a spoiled legal assistant and not likely to get the same experience from the "good 'ol boy" southern attorneys I may run into.
Well one day I was rushing thru the mall in attempt to be on time to work and I noticed a kiosk store sitting in the middle of the mall that sold all natural products such as herbs, vitamins and personal care products. I was amazed at all the information that was available on this yellow tri-fold brochure that listed all the herbal products they sold and their benefits that helped the body heal and repair itself. I was skeptical but very curious. Back home I only went to the health food store for grocery items, herbal teas, sprouted bread and other knick knack items. How did I miss this? I never really used herbs in supplement form but I was very intrigued. I was drawn to this Herb Shop kiosk that was decorated with artificial green plants, bright yellow brochures and shiny supplement bottles stacked neatly all around the glass counter tops. I asked the lady working there if they were hiring and she said yes. I remember her very well that day-she was tall, light complexion, poised and very pretty. She told me to come back if I wanted the job. Well I left the shoe store I was struggling to work in and began working at The Herb Shop just a few months after moving to Atlanta.
It was the next year in 1997 when the owner of the Herb Shop helped me with opening my own Herb Shop. We looked at several locations around south Atlanta but it was a newly opened discount mall in south west Atlanta that I was able to afford to get started with and it flopped. I wasn't discouraged. I stay determined and opened yet another herb shop a year later but this one I dreamed about. I made it special. I wanted to offer more than what had become a trend with network marketers and the herb shop boom. It was located in downtown Atlanta's Fairlie Poplar district, not in a mall. The Herb Shop Cafe, a place to meet new friends, grab a quick bite to eat or a super boost smoothie. You could get the latest weight loss supplement, vitamin fix or herbal concoction to help with a plethora of health issues such as chronic infections, hair growth, kidney stones, varicose veins, menopause and more. It was then I balanced being a true entrepreneur and herbalist. Although I learned so much being at the Herb Shop and now my own store, I jumped on home study courses, distant learning programs and even certification courses I would drive a few hours away to North Carolina. After 2 years of successful business, I opened a 2nd store in the Peachtree Center Mall. This was a small kiosk in the center of the food court and I was so elated to have 2 stores, thriving in the downtown Atlanta. I was determined to spread my wings with a vision of opening more. I was on a roll until a major turn in life left me with no choice but to sell the majority of my products to my former employer to stock in her store. I closed both shops and took time off to stay home with my new baby girl. I had a difficult pregnancy. At one point, it was considered to be life threatening.
I appreciated to have a partner to take great care of me and our child but I wanted to get back out and help him and help myself. After our 2nd child was born, I worked a few part-time jobs, went to real estate school, got licensed and worked for about 1 year in residential real estate. I knew early on, it wasn't my thing but then I worked 3 years for a retail commercial real estate developer as the Acquisitions Coordinator. I liked it a lot until our office was closed but it was there I realized where my passion was. I never stop thinking about the Herb Shop Cafe. It was a fun place to work; I made great money and met lots of cool people. So I made my mind up that I had to get back to what I love and so I began to dream again and that's how I came to create Sacred Waters Wellness Arts Studio. I literally acquired my office space prior to being laid-off from the developer in November 2007. I had a premonition that things were going to take a turn so I was on my way out and the timing worked out great for me to focus on my own business. I opened Sacred Waters to the public March 2008.
Overall, has it been relatively smooth? If not, what were some of the struggles along the way?
I've always struggled with acquiring startup capital. I've always opened businesses from literally nothing on a shoe string budget. It's a struggle but I'm self-motivated and very determined to push through obstacles. This has been my longest run as a brick & mortar business.
I purchased the office building with stringent loan terms that may be equivalent to a hard money loan. At times, I thought it was over but I didn't give up or walk away like many people would do. My bank has since worked with me on financing terms to make it feasible for me to keep going.
The purchase of my office condo was one of the best decisions I made but it came with some challenges.
Please tell us about Sacred Waters Wellness Arts Studio.
Sacred Waters Wellness Arts Studio is a holistic wellness center and lifestyle boutique. We specialize in the art detoxifying the body from the inside out, using plant-based nourishment for mind, body and soul. We offer clients life experiences that bring transformation by helping shed heavy layers of toxic thinking, eating and living. We offer colon hydrotherapy, bio-energetic assessments and hands-on classes in collaboration with other natural health entrepreneurs in addition to our own line of organic, non-gmo, gluten free, vegan all natural products.
I'm most proud of the collaborations we have made with other natural health professionals around the world and locally.
What sets us apart:
We are different because we curate health and wellness services and products in an intimate artful space versus a clinical setting or retail store front.
We are different because we offer unique signature programs:
—The Kelly Cleanse, a 2 to 4 week signature detox program using whole foods, no pills, powders or shakes and live support.
—Trust Your Gut, Knowing that you can follow your gut instinct is a great feeling… your instinct will signal you deep inside if someone or a situation is not right for you, I say why not trust it. I teach women and men how to restore and reset their gut health so they can feel it working for them.
—SoulFully Clean, A 3 month to 6-month Lifestyle Reboot Program and upcoming debut book by Kelly Jorae
If you had to go back in time and start over, would you have done anything differently?
Build credit, develop finance alliances and strategically planned business to be optimized, whether it be for expansion or for sale.
Diversify to be competitive and collaborate early.
Pricing:
Signature programs $199+
Colon Hydrotherapy $75
Kansa Vatki Foot Treatment $45
Contact Info:

Image Credit:
Bernard Satchell
Getting in touch: VoyageATL is built on recommendations from the community; it's how we uncover hidden gems, so if you know someone who deserves recognition please let us know here.