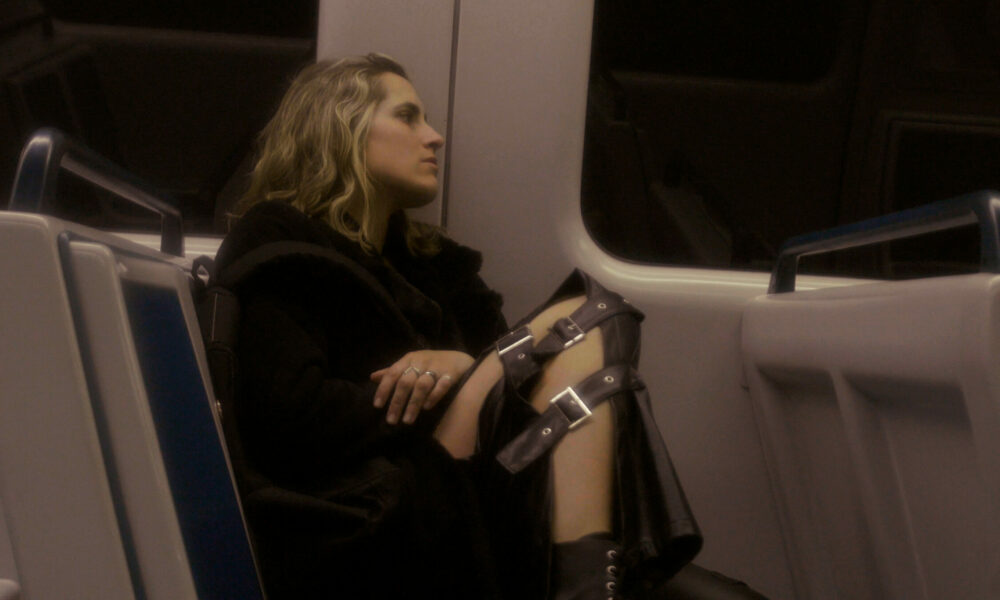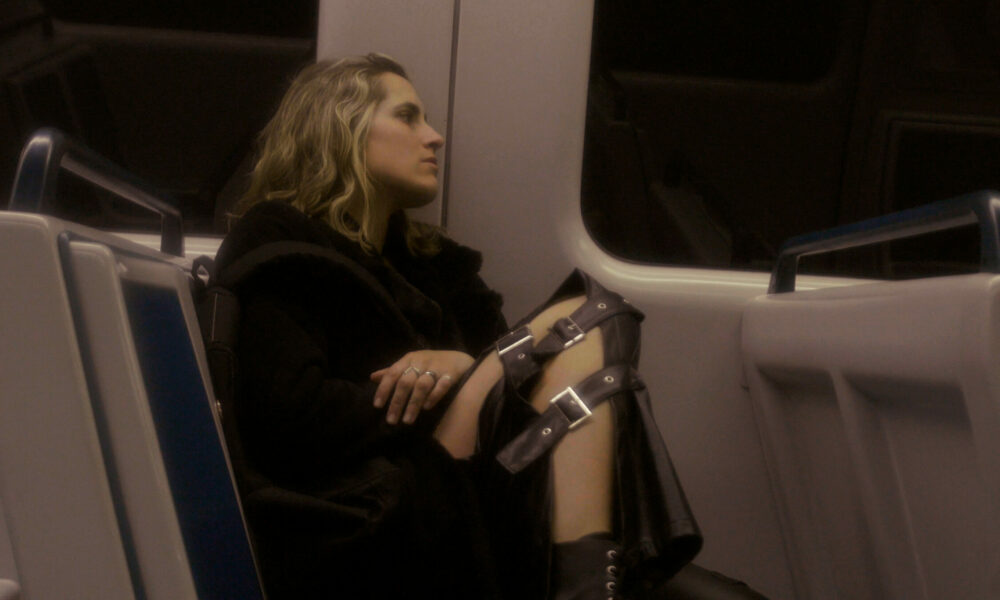 Today we're excited to introduce you to Kelly Romo. Kelly is an Artist, Music Producer and is also a content partner. Content partners help Voyage in so many ways from spreading the word about the work that we do, sponsoring our mission and collaborating with us on content like this. Check out our conversation with Kelly below.
Kelly, it's been too long since we last connected. Thanks so much for taking the time to share your thoughts with our community again. Some readers might have missed our prior conversations, so maybe you can kick things off for us with a quick intro?
Hey! I'm Kelly Romo. I'm a musician, music producer, and artist based out of Atlanta. I discovered production in the past 4 years as a DJ and recently moved more deeply into my artist project. My music draws on a lot of influences including Lido, EDEN, Chvrches, and the Knife. I create synth-driven electro pop with carefully sculpted musical landscapes and home-hitting lyrics drawing on themes on loneliness, mental health, queerness, authenticity and introspection. I love looking in the mirror and being honest with myself, even when it isn't the most pleasant feeling. I love celebrating all corners of being perfectly flawed and human
What was the inspiration behind your most recent project and release "Foresight"?
"Foresight" was a huge project for me, and a guttural release. It is a dialogue on the cycle of abuse, more importantly on how, as victims of the cycle of abuse, we can either halt or expand it within our personal roles. It was a really daring project for me, and one that I wasn't sure I'd ever release. But when my awesome team came together to talk video and concept, I knew it was time to wear my vulnerability on my sleeve and jump right in. This project was a taxing one, as I really discovered a lot more about myself through making the track, and made so many realizations about it and myself even after it was complete. I really had to look in the mirror at the person I'd been and was becoming, and what I learned and took away not just from my personal experience, but from the process of taking that experience and turning it into art.
How did working on this project differ from your prior releases?
This project was a lot more introspective and very hard on self-accountability. It was extremely difficult to write and carry out, as I had to be brutally honest with myself and paint myself in a not-so-great light. But it was honest. And I always HAVE to be honest. My songs always tell on me: I often don't know what I'm writing until it's written, and then I have to be like oh crap, i DID that! (And that's not always a positive celebration). Additionally, it was a more conceptual video that followed a timeline rather than anchoring on performance. I had to round up a FULL team (director, DP, cinematographer, screenwriter, and a CAST!) We had a call sheet and everything, it was so exciting! We had to book a venue, create a shot list, make sure we were all on time and prepared, and shoot for almost 14 hours (Shout out to every single person on that project, check out the credits graphic because these people ALL deserve the recognition). This was a full-on production and was hectic and wild and busy but SO fun and so rewarding. Everybody really put their back into it to make it the best it could be and I'm SO grateful to my whole team and talent.
What are the most difficult things about creating a music video?
What ISN'T difficult is more like it! I'm so lucky that I have amazing and disgustingly talented friends in my corner. I originally ran the concept by my videographer/graphic designer/concept director/ex-girlfriend/best friend Juls Freed. Before I knew it she was fired up about the idea and had recruited Kaileb Flowers (DP, cinematographer) and Lauren Muccino (director, screenwriter) and the four of us busted out an entire concept. Working with people is exciting and also terrifying. We had so many great minds in one room, so making sure we had an efficiently amazing concept from start to finish was so important, and all the more important that it carried out my message in the song. Aside from this, equipment rentals, casting, organization, styling, set design… the list goes on. It takes an IMMENSE amount of brainpower, creativity, organization, and HARD HARD work. It is all SO rewarding, but man you really gotta put your back into it.
Are there any projects in the works we can look forward to in the near future?
If I could insert those eyeball emojis here I absolutely would. The next Kelly Romo project is already in motion. I've got a huge backlog of projects to finalize, and the next one is going to be my favorite yet. I've been lightly consulting Juls and Lauren for the next video, but am taking my time to create an even better musical product prior to shooting and release. This next project is super close to my heart, so I think before another video releases I'll drop the track a few weeks in advance, giving people time to marinate in it and myself to overcome the catharsis that comes with each release. The video treatment is almost done and the song is riiiight there, but "Foresight" is also such an important release that I want to spend a little more time pushing. Long answer short, yes! Plenty! I can't wait to share them all
What message from Foresight is most important for the audience to take home, and how did you go about deciding how this message was going to be portrayed, both in song and video?
I think the most important thing about Foresight is the whole "look in the mirror" concept. It isn't simply a portrayal of an abusive or toxic relationship, it's a look into the future for how the effects of those situations carry us forward (or backwards) as humans. For this project in particular, both in song and video, the protagonist is initially seen as a victim in a toxic situation. As that situation disperses, we then see her display those same toxic tendencies moving forward. In the promo video, there was a question posed at the end that I believe is the most important and pivotal moment of the project for the audience. The promo states: "They say that those who fall victim to the cycle of abuse usually turn out in one of two ways: either they halt the cycle, or they become like those who subjected them to it. If you had the ability of Foresight, which would you be? Are you sure?"
Well? Are you?
Alright, so before we go, how can our readers connect with you to learn more and show support?
Yes! First and foremost please check out "Foresight" and my other projects on my youtube channel linked here: https://www.youtube.com/channel/UCfxYpSJb2ZffgEbAf8ci6rQ
You can find me at "Kelly Romo" on all streaming services, and @kellyromo on IG!
My Facebook page is also available at www.facebook.com/kellyromo8
Contact Info:
Image Credits
The graphic with credits was done by Julianna Freed (photo and edit). All other photos are stills from the "Foresight" music video shot by Julianna Freed and Kaileb Flowers
Suggest a Story:
 VoyageATL is built on recommendations from the community; it's how we uncover hidden gems, so if you or someone you know deserves recognition please let us know 
here.