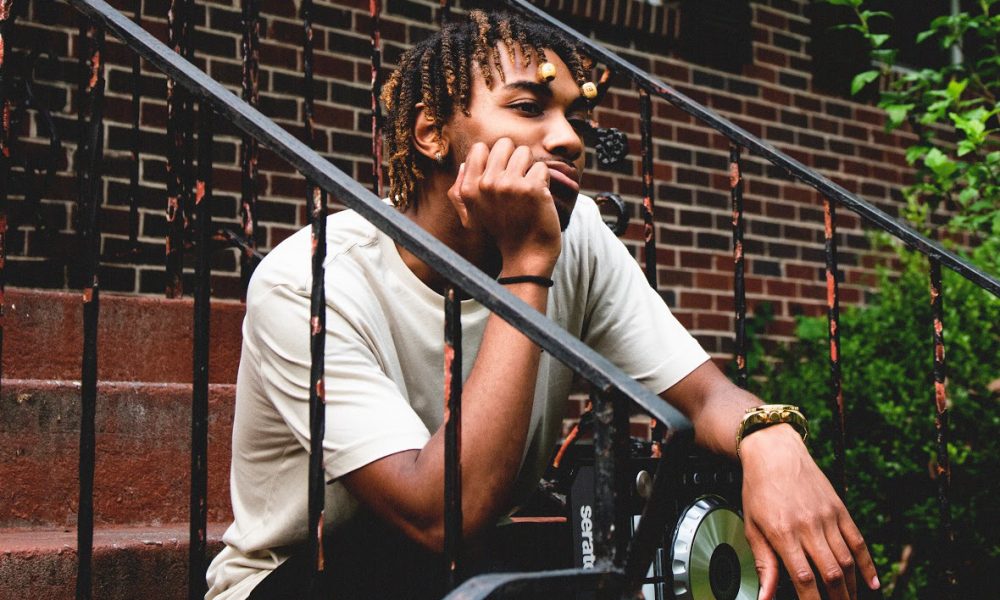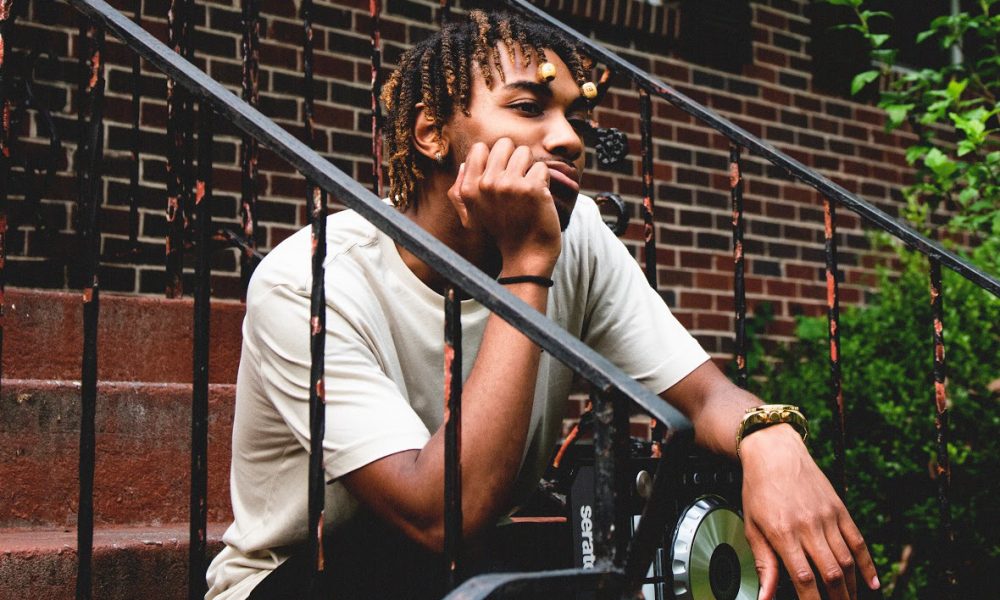 Today we'd like to introduce you to Kidd Kreme.
Kidd Kreme, can you briefly walk us through your story – how you started and how you got to where you are today.
I've always been a music lover, but I didn't really start pursuing a music career until about middle school. I used to love singing, and originally I wanted to be an artist. I would write songs and raps, initially as a form of expression and escape… my middle school years weren't my best. I used to be on grounded a lot… like A LOT. I'm pretty sure I was grounded most of 8th-grade year. Music was my way to get out all of the emotions I had bottled up from everything going on.
8th grade was when everything started, I guess. Since I was always stuck in the house, I was writing a lot more. My stepdad at the time had a studio on the bottom floor, and sometimes I'd be able to go in there and hang out. I had a keyboard I would use to make beats. It wasn't anything crazy, but it was the first experience I had with production. One day, I walked in the studio and my stepdad was messing with these turntables. I sat and watched him for a while, and when he got tired, he let me use them. He taught me the basics and told me from the jump that I had to learn how to scratch. "Don't be a button pusher." Luckily for me, the setup was of a pair of Denon S3700s (motorized turntables) and a Numark M1 mixer. It was a really basic setup, but it was my first experience with CDJs and moving platters. I spent hours practicing beat juggling and controlling the music without cue points. After that first night, I was hooked.
That Christmas, the only things I asked for was a startup DJ controller and Call of Duty, and I was blessed enough to get both. My dad bought me my first controller, a Hercules MK4. I kept practicing, and eventually, we ended up selling some of the old gear to get a Numark NS6. That's when I started doing four channel mixing, playing with instrumentals and acapellas. Shortly after that, I got my first gig with Reec from Hot 107.9, who was my neighbor at the time. The gig was at a small Jamaican restaurant nearby, and it was huge success for a first gig.
I didn't do many events in high school. It wasn't until college when my DJ'ing starting really picking up. At the start of freshman year, I was producing, engineering, and writing, which is what I spent most of high school doing. One day, I was washing clothes at the dorms, and I met this guy named Nashbi. I had overheard him rapping, and it wasn't too bad, so I introduced myself. We started talking, and he told me that I should check out this organization on campus called Panther Entertainment Group. He told me they were having auditions and that I should try out. So I did. I originally auditioned as an artist to become a Certified Entertainer or CE. I didn't score well enough to get certified, but fortunately for me, at the time, they were allowing people who scored high enough to attend the rehearsals with the CE's to watch and learn, and hopefully re-audition to get a higher score.
I attended a couple of rehearsals, and at some point I found out they were looking for DJs too. I had just spent some of my refunds on a controller I could keep at my dorm since all my gear was back home. So I packed it up and brought it to the next rehearsal. Pres (the president of the org) told me all I needed to do to audition as a DJ was play music that fit the vibe of the performers and the show between sets. So I did. And the rest is history. I became the house DJ and DJ'd for practically every show for the next four years.
In that time, I performed at countless events around campus and the Metro Atlanta Area, including 3 A3C shows, and Panther Palooza, where I opened up for 6lack and DJ Tonee (definitely my biggest crowd).
Overall, has it been relatively smooth? If not, what were some of the struggles along the way?
Any road worth traveling is gonna have some obstacles. As an entrepreneur, there is always a challenge. There's the challenge of chasing your dreams, defying all odds, and pushing forward when times get tough. There's the self-doubt that inevitably comes with failure. There's the struggle of consistency or lack thereof. There's the struggle of trying to balance relationships and your career. As far as that department goes, you have to have someone who understands your lifestyle and can either match it or adapt to support it. Luckily, my girl has been really supportive from the jump, but sometimes there's still that struggle of trying to figure what's the best way to use my time. Honestly, I think that's my biggest struggle… time management. If you have any tips, feel free to share.
Aside from the usual obstacles, around Christmas of 2018, my car got broken into and my turntables were stolen in broad daylight. Overall it was about $3,000 in damages. I had no clue how I was gonna get the money to get my equipment back, so I decided to share my story and reach out on faith. The support I got was unimaginable. I was able to raise the money to get my car fixed AND get my turntables back in less than a month. It's times like that when you see who your friends and supporters really are. Special shoutout to everyone who was shared, donated, or brought me an opportunity to get a bag. Wouldn't be here without y'all.
Please tell us about Kidd Kreme Entertainment.
Aside from DJ'ing, I also produce and engineer. I started producing and engineering around 10th grade, and it's just been something that I've kept up with over the years. I don't advertise it as often as I should, but I've worked with a bunch of artists behind the scenes, whether as a producer or an engineer. I think being a DJ gives me a different perspective when it comes to making tracks. I hear a lot of different music, and it helps me gauge a standard, but also keeps me exploring new things.
If you had to go back in time and start over, would you have done anything differently?
There's only one thing that I'd change if I had to. When I was in high school, I learned a lot about music theory. I learned how to sightread, play piano, and a bunch of other stuff. Unfortunately, as soon I went to college, most of that went out the window. In hindsight, there are so much more possibilities available when you have that knowledge under your belt, from a DJ, producer, and engineer standpoint. I recently started playing Ableton, and I've been using it to do live production and re-drums with Serato. Sometimes I'll think about how much easier it would be to do things live if I had stayed on that musical theory course. Then again, hindsight is always 20-20.
Contact Info:
Image Credit:
@eds.camera , @qualitylenz
Suggest a story: VoyageATL is built on recommendations from the community; it's how we uncover hidden gems, so if you or someone you know deserves recognition please let us know here.