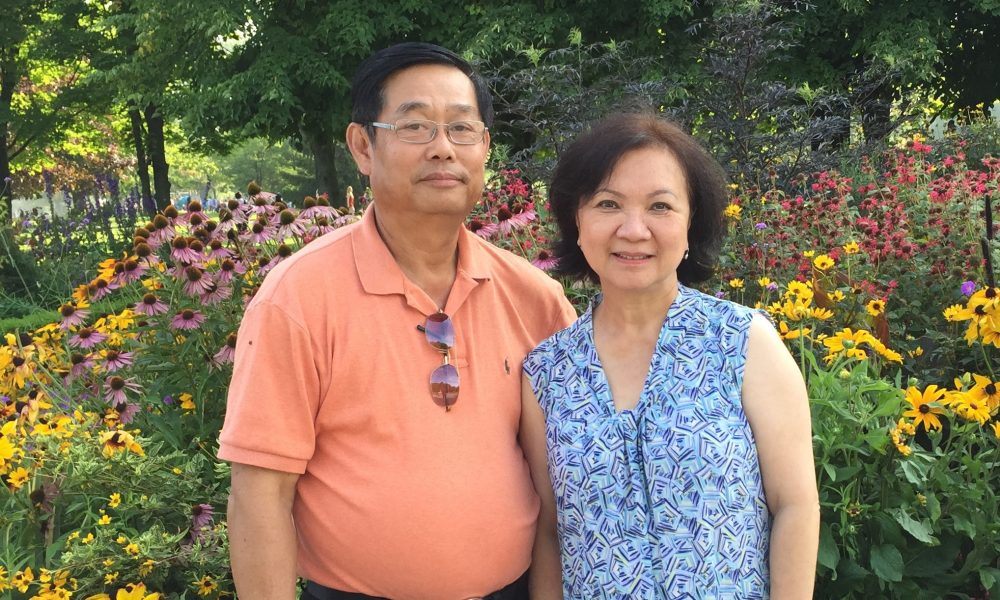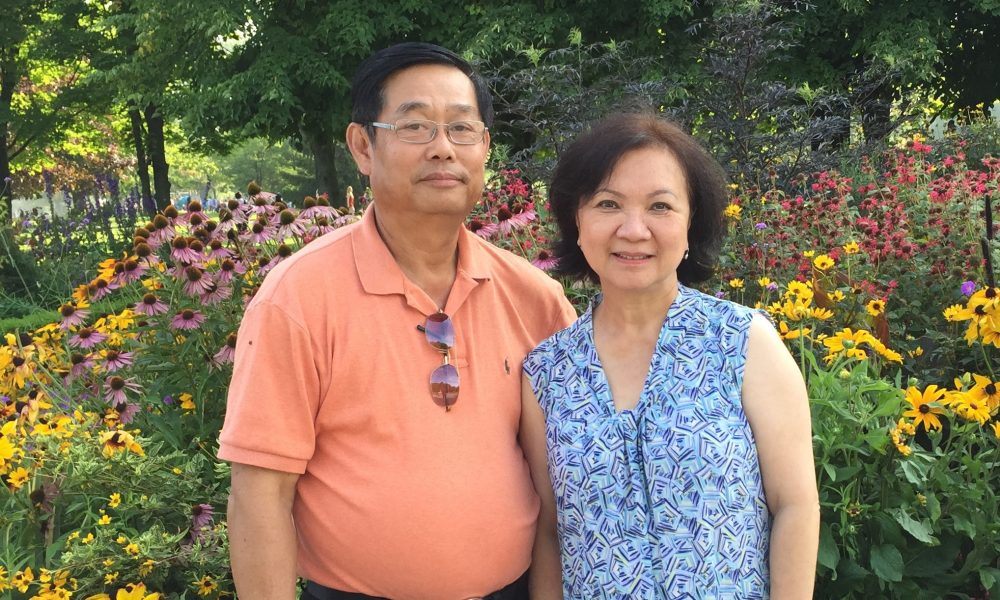 Today we'd like to introduce you to Kim Chau.
Thanks for sharing your story with us Kim. So, let's start at the beginning and we can move on from there.
My husband Phan and I are both from Long An, a small city one hour south of Saigon. We were both school teachers at first. He taught high school math, and I taught elementary school children. The government paid us so meagerly that I had no choice but to look for something else. I stopped teaching to open up my own fabric stand, and soon I became the best seller in Long An. We were content with our life, unaware of what would come next.
Everything changed in 1993 when my father wrote me a letter saying he could sponsor us to the US. He had fled Vietnam in 1975 by boat and found his way to Atlanta. My husband and I decided to go so that our children could have a better future. I was 38 when I stepped foot in America. Our apartment in Clarkson was tiny, and the ceilings leaked every time it rained. That first month, I cried every day because I missed home so much. I found a job as a kitchen assistant at the Evergreen Marriott Hotel at Stone Mountain, and my husband worked in a paper factory.
We were poor, but surrounded by love. All of our neighbors in that apartment complex were also recent immigrants, and we took care of each other. One day a friend of mine told me that doing nails makes much better money. Excited for something better, I started studying in the evenings for my nail technician license. Once I got that, I picked up a second job as a nail technician in the evenings. Soon Phan started doing nails too. We opened our first store, Pearl Nails, in 1996, and Lucy Nails in 2000. I manage Lucy Nails, and he manages Pearl Nails, and our business has been growing steadily since.
Has it been a smooth road?
My husband and I have been through a lot together. Barely a year after we moved to America, he had a major work accident. One of the machines he operated malfunctioned, and the blade that normally cuts giant rolls of paper fell down on his hand, severing off the tips of three of his fingers. He had to stay home for several months to recover. At the time the meager paychecks from my two jobs had to cover the hospital bills and provide for our family of five.
Furthermore, since I had no experience doing nails, the owners of the salon wouldn't let me work on any customers. I had to ask my coworkers at my kitchen job to come to our apartment at night so I could practice on their nails. Luckily, I found work at another nail salon where the manager was very kind to me and trained me on acrylics. When my husband's fingers recovered, I convinced him to do nails with me. He did, but not without difficulty. Once, as he was starting a manicure for a customer, the lady saw his stubbed fingers and yanked her hands away, telling him not to touch her. She then stood up and left the store. Phan was a well-respected math teacher in Vietnam–he even served on the city's board of education–and to be looked at and treated so differently in a foreign country really hurt him.
It didn't get any easier when we opened up Pearl Nails. At the beginning, we had no customers, and it often felt hopeless as we waited for hours for someone to walk in. We gave 200% of our best service to every client, praying to God that they would come back. When we hired our first employees, we would cut our own paychecks to ensure their salaries. Gradually, the number of tables and spa chairs increased, and we began having some regular customers, and then the employees stuck around too. The most important thing is that we stayed together and never gave up. And thanks to that, this business has helped me put all three of my kids through college. I am truly grateful for what this country has given me.
We'd love to hear more about your business.
We specialize in nail enhancements, gel polish, nail designs, manicures and pedicures, waxing, and eyelash extensions. Our nail salons are not the biggest, fanciest, or most luxurious ones, but we are the best at what we do. Our employees are exceptional. They're passionate about doing nails and give exceptional service. It's very hard to find a nail salon whose nail techs are this talented. We have a very supportive, loving work culture too, so our employees stay with us for a long time, some for longer than 15 years! So you don't have to worry about your favorite nail tech disappearing on you. Also, we are always expanding, evolving, and improving. Every few months we'll introduce the latest styles, always making sure we have new colors in stock. Right now Chrome, SNS, and Umbre are in fashion. Get your nails done here, and you'll come out fabulous every time.
Perhaps what makes us stand out the most is our honesty. I care for my customers and would never take advantage of them; if they don't need something, I'll tell them so. Because of that, they really trust me. I want to help my customers, in part because they've helped me so much. When I first started doing nails, they helped me get on my feet, teaching me an English word here and there, advising me where to buy a house, which schools were the best. My goal is to give customers the best quality nails at everyday prices. My employees do the same. As a result, we have a great, trusting relationship with our customers. People who come into this nail salon feel like they're at home, only there are multiple flat screen TVs, and they're being pampered and beautified.
Is our city a good place to do what you do?
Absolutely. Atlanta is a phenomenal place to open a nail salon. Atlantans love to look good, and that usually includes having a glamorous set of nails. On top of that, the city is growing so rapidly, economically developing and also increasing in population. The demand is growing as new neighborhoods are being built, and no time is better than now to open a nail salon. We see a lot of that happening already–every new shopping center is bound to have a nail salon in it.
Pricing:
Acrylic Fill In/Full Set – $14/20
SNS Fill In/Full Set – $25/30
Gel Nails Fill In/Full Set – $20/30
Gel Polish with Manicure – $35
Regular Spa Pedicure – $17
Regular Manicure – $10
Aloe Vera Pedicure – $20
Deluxe Pedicure – 26
Pearl Spa Pedicure – $40
Eyebrow Wax – $8
Individual Eyelash Extensions – $90
Eyebrow tinting – $23
Contact Info:

Image Credit:
My Ngoc To