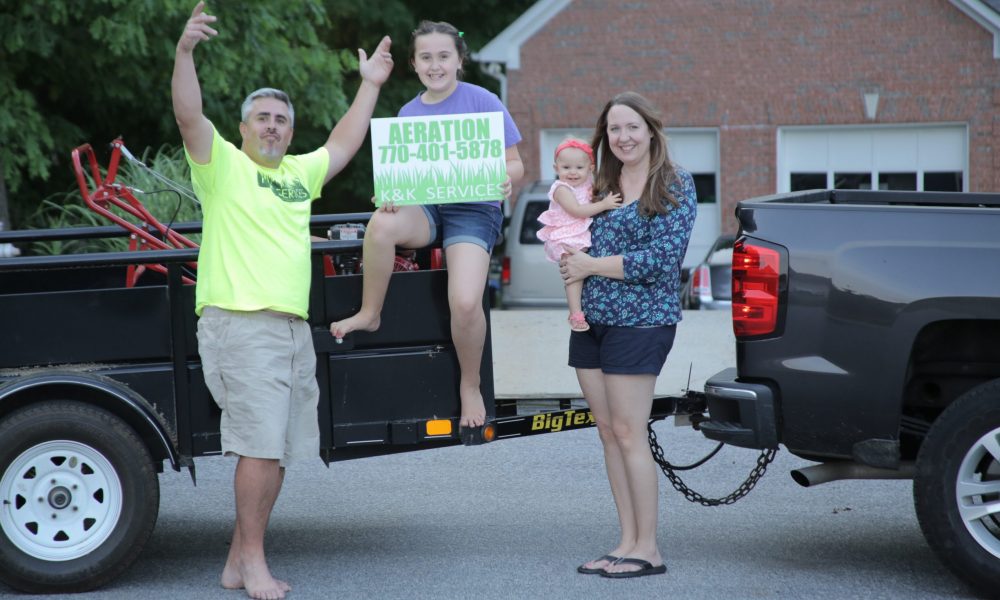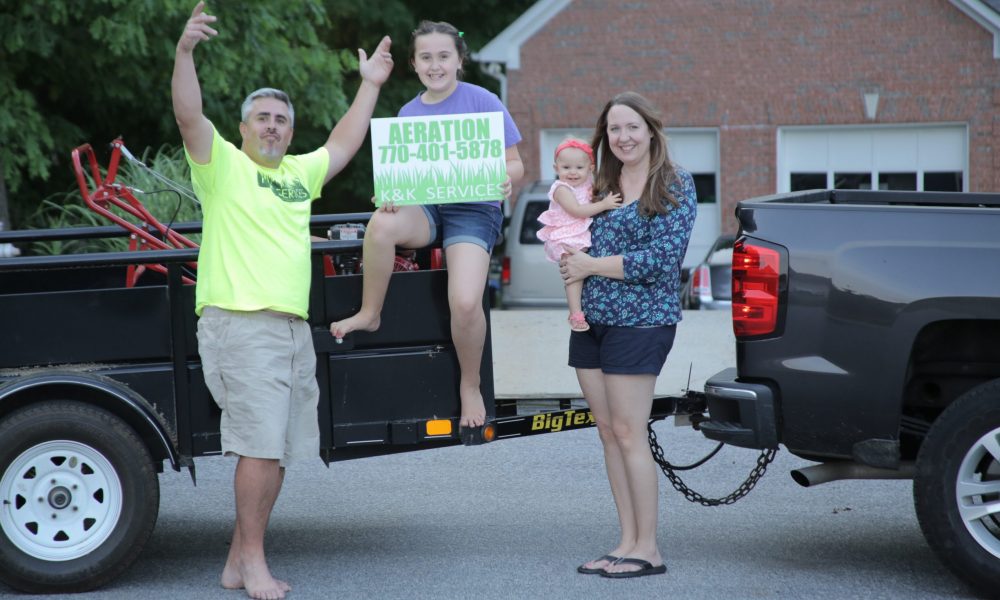 Today we'd like to introduce you to Kraig Cantlin.
Kraig, please share your story with us. How did you get to where you are today?
When I was a very young teen, my father would rent equipment from the local tool rental store. After completing the work around the house my father would allow me to use the equipment to service other neighbors. After a couple of years of pressure washing driveways, my father made me a deal that he would buy all the equipment needed for pressure washing driveways and I would pay him back first with the driveways cleaned. With a $1000.00 investment loan I was able to pay my father back in just 2 weeks. I continued this through my high school years making some side money as most young teens did.
Pressure washing and yard services was something that I always liked. It was always something that could help cover the bills with hard work. Dad always said that if you have free time you are spending money or wasting time. He also stated that you should always have residual types of income when you don't have a primary job.
10 years ago, with the birth of our first child, I realized that we would need some additional income to offset our expenses. I had gone in with a buddy friend of mine to aerate my lawn and his. After we completed those, we had neighbors asking us to do theirs. After the weekend rental that cost us $50 each, we made over $250 each. What a return! The K&K Services seed was planted.
At first, we used weekend aeration to help promote the other services that we would provide to people. As our reputation grew, so did the volume of business. We had gone from one weekend a year of aeration, to now 6 weekends. We went from doing 14 houses in a weekend to 24. We realized that this weekend warrior might have a successful business, so we decided to invest in our own machine, rather than renting. This was a huge gamble. A gamble that has now paid off.
In addition to the purchase of the aerator in 2016, we have now launched our own website. By utilizing the internet; Facebook, Nextdoor.com, and other similar sites, we now have a digital footprint, not just one we put in yards. We now have the ability to reach others in our market and have been provided more opportunities.
Our biggest asset is not the machine or the manpower behind the aerator. It is the office and the hard work of my wife. She is the core and brain center to it all. My Dad always said that your hand shake is your promise and your word is your bond. She acts upon this philosophy everyday as we talk to our customers and perform our services. Great customer service and relationships are both built from the initial call of a prospective new customer to following up after the job is complete if there is anything better we could do. We treat people and provide service the way we would want done for us at our home. We have very high standards and strive for excellence. Our customer service and attention to detail is why our business has seen year after year growth. Especially since 80% of our new customers are word of mouth. Referrals are the best compliment!
Great, so let's dig a little deeper into the story – has it been an easy path overall and if not, what were the challenges you've had to overcome?
As any growing company, capital assets to invest into yourself is difficult to do. Not owning your equipment, you are at the mercy of the tool rental company and weather. The ever-changing weather in Georgia is unpredictable and to schedule a weekend in advance of not knowing what the weather is going to be. Or if there will be any last-minute issue with the aerator rental. Will I be able to aerate all the homes? What about the others next weekend if we have to reschedule this week's appointments? When we made those promises and couldn't deliver; it ate me up inside. Homeowners were expecting us to be out there. That year we lost numerous clients.
Learning the pitfalls early and implementation of a strategy going forth has built a strong foundation to our business. After that year is when we decided to invest into ourselves and make the investment of new equipment.
Please tell us about K&K Services.
We are a family run operation. We are a service only company. We provide the services of aeration and pressure washing. We are known for quality customer service, interactive time spent with each homeowner addressing any concerns seen or unseen, and leaving that person with a little more knowledge to make an informed decision. We don't do any unnecessary jobs. If aeration won't benefit you and your money is better spent elsewhere now (excessive weeds for example) we'll tell you. And hopefully you'll call us back when your yard is ready for aeration. This sets us apart from others.
We don't give a price over the phone as every yard is unique. Giving a flat rate cost doesn't give the benefit of specialized service to each homeowner. We are not just a guy with a truck. We are professionals with almost 1000 aerations performed. We are proudest, of our small but growing company, due to the fact of our wonderful year after year customers that have been with us for almost 10 years which are still providing referrals.
Do you look back particularly fondly on any memories from childhood?
When I was a child, I loved the time I would get to spend with my grandmother. We moved to the south from the north so grandma's house was the end of year trip before starting back to school each year. I can remember showing up to grandma's house, Lipton instant sweet tea was made, hotdogs in the casing steaming in the pot, fresh made fudge and pies, and the backgammon board set up and ready to play. Grandma always took time out and made sure that the time we had with her was special either by food or love, and kickin' my butt at backgammon.
Contact Info:
Website: kksrvcs.com
Phone: 770-401-5878
Email: kksrvcs@att.net