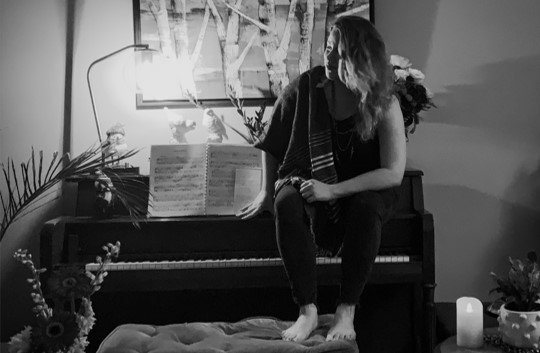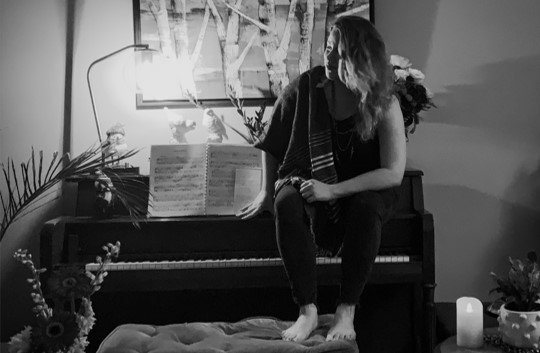 Today we'd like to introduce you to Kristen Englenz.
Kristen, please share your story with us. How did you get to where you are today?
If most stories are equated to treks, mine would be an ongoing wander on a winding path. I've been enamored and fascinated with the scenery, but there've been constants which have landed me where I am: music, birds, humor, hope, and family.
From a young age, my mind ticked differently. I wasn't so much concerned with appearing normal and following social norms as I was with living in the world my imagination created. I loved making sounds both musically and non-musically. I loved laughing. I loved my family. I loved nature and all of its animals. And I loved love.
When it became time to learn to read, it was discovered that my very verbal tiny self couldn't quite figure out how to read the words I freely spoke. This led to an educational experiment which I believe set my life down a musical path it might not otherwise have gone down. My parents were told to give me piano lessons, as sometimes reading music could lead to reading words by engaging that particular place in the brain which assigns symbols to sound. It WORKED, and music forever became my preferred means of honest communication.
Through the years music was a refuge from bullying. A shoulder to cry on through heartbreak. My epic love poem. A group to belong to. A place to vent. And overall just the best therapist anyone could ask for. I continued playing classical piano, picked up french horn through middle and high school, and discovered the songwriting/guitar-playing/singing combo in my college dorm room after leaving the music program due to severe stage fright (a story for another time).
I eventually started sharing these songs with close friends and family, and a random group of people in an Italian bar. I did NOT think I could sing. Someone once told me that band nerds couldn't sing, and it's something I took to heart. But this strange thing happened in sharing the music. People started to really see me, and in giving them access to those hidden places of self, I allowed them to do the same in themselves. I felt like I had found a purpose greater than myself, and a means to execute it.
I'm now a performing singer-songwriter splitting my time between East Atlanta/Decatur and East Nashville.
Ah yes… the birds… In 2009 I won an international bird call imitation contest. A VERY strange 15 minutes of fame. Last year, depressed with the news cycle and the general decline in songbird populations, I decided to take to the internet to create a series to spread joy and appreciation for birds. This ongoing series is called "Caterwauling with Kristen." Each episode features fun facts about a specific bird, and my best take at imitating the call.
Has it been a smooth road?
What road? 😉 Perhaps the roughness of the road creative's walk is that there is no definable road to walk on. There are no certain steps to guarantee a living, but you keep walking because it's what you truly love.
Like most, I've overcome many struggles, some internal and some external, which is perhaps why I've written the songs I've written. A strange Catch 22 of surviving bad things is getting meaningful songs and self-awareness on the other end.
A somewhat dark obstacle… When I first moved back to Atlanta from college, I was hopeful and eager to hit the music scene. In this time period, I was offered help booking gigs by a booker/promoter in the scene. Long story short, he ended up groping me one day when we were discussing upcoming shows. I was in shock and sickened that someone I considered a mentor and friend would do this. It was a major wake-up call. For women, the "Sex and Drugs" in Sex, Drugs and Rock'n'Roll isn't always lived by choice. Almost every woman you see in this industry is a warrior who has overcome this particular struggle in one way or another to follow her dreams and truth. She wears armor and scars. And when she sings, you should listen.
We'd love to hear more about your work and what you are currently focused on. What else should we know?
I'm an indie performing singer, songwriter, musician, artist, and bird-caller who thoroughly enjoys humor, double entendres, and connecting with others through great conversation.
I'm currently focused on planning for the release of my first full-length album. We just finished recording it in East Nashville. The songs are vignettes of my life. It can be a scary thing to lay these down with such permanency. The whole experience was just magical, though. With the help of amazing people and musicians, we were able to capture the songs in a truly profound way which I'm so excited to share!
In my work on stage, I offer a promise to be completely and openly myself. I offer up a window into the human condition framed in song, humor, love, and hope. My aim is to in turn give listeners the permission to look at themselves honestly, to feel however they need, and to live as truthfully and freely as possible. Through connection on an honest and deep level, perhaps we can foster a better understanding and acceptance of ourselves and each other.
How do you think the industry will change over the next decade?
It's going to be interesting to see how technology continues to shift how we listen to music outside of live shows. That said, so long as humans are still walking the earth, I believe the universal language of music will continue to exist. I'd be interested to see more global collaboration between cultural music styles.
Contact Info:
Image Credit:
Black and white headshots by Duende Vision. Picture with dog by Nadia Robinson. Picture on stage by Veronica Sanchez. Caterwauling picture by Kristen Englenz. Birds picture by Kristen Englenz.
Suggest a story: VoyageATL is built on recommendations from the community; it's how we uncover hidden gems, so if you or someone you know deserves recognition please let us know here.