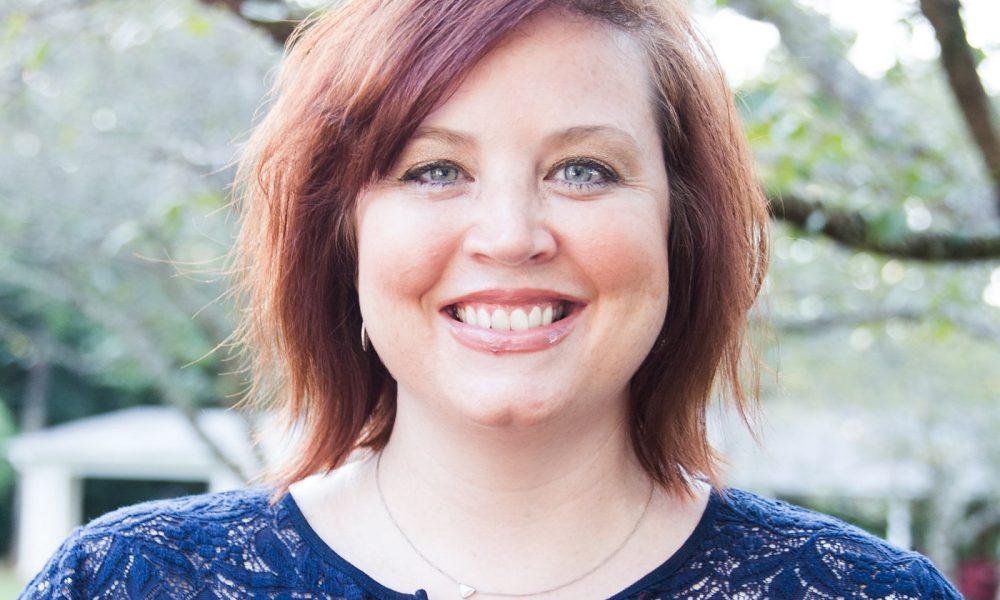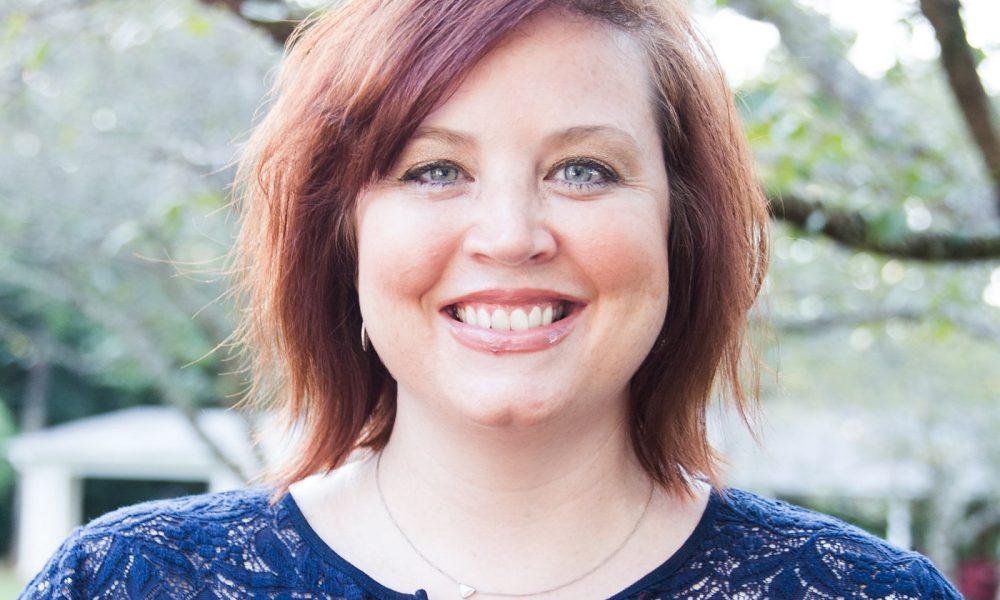 Today we'd like to introduce you to Kristi Porter.
Kristi, please share your story with us. How did you get to where you are today?
I've always loved writing, and always worked in and around communications. My work history is pretty varied, from high-end restaurants to hospitality public relations to an environmental nonprofit to freelance writing of all kinds to a Christian curriculum and event company, and now, as the founder of Signify.
Each leap came as the result of a relationship. Social capital really is a remarkable thing, and treating people well (or poorly) always comes back around. In every instance, I'd reached a turning point, and someone I knew had another opportunity for me. It's been a great way to build a career.
At the last organization where I was employed, I felt I'd done all I could do there, and it was time for a change. I've also had a lot of health issues over the past few years which necessitated a change. But, when I looked around or on job boards, I didn't see anything that particularly caught my attention.
On the personal side, I'd been involved in the social justice and "do good" movement since 2006. I volunteered at a couple of nonprofits, and really wanted to deepen my connection in that area. Additionally, my friends at these organizations rarely had communications/marketing/public relations experience or training. So, I would answer a lot of questions and give a lot of advice on those topics.
I also had a very strong interest in the for-profit social enterprise model. I knew that's the way business was headed, and transparency, supply chains, and making more thoughtful purchases were about to become much bigger conversations for the masses, not just those of us in the social justice sector.
So, as I began to think about what I wanted to do next, these things collided. I had the marketing and communications experience that most people at small nonprofit and social enterprises didn't. And they'd never be able to afford someone like me full-time, but they could pay for help on projects and initiatives. Also, given the fact that I liked working mostly on short-term projects, it all seemed like a good fit and a mutually-beneficial relationship.
I love small businesses and small organizations, and knew I could make a larger impact there, though I do also have some large clients as well. I'm willing to help anyone doing good things for people and the planet!
By founding Signify, I was able to support the people and organizations professionally that I already supported personally. It was a chance to really align my values.
So, I am a writer and consultant who helps nonprofits and social enterprises get noticed and grow through effective marketing and communications. For the first year of Signify, which was launched in July 2016, I was able to work almost exclusively with friends. And there is no better way to start your business than by supporting friends and seeing them succeed.
Now, I'm expanding my circle in order to make a larger impact. This journey has already taken unexpected twists and turns, but I'm looking forward to the future and seeing more cause-focused organizations take up space in the market. I truly believe they are the future of business, and when they succeed, we all win. Playing a little part in that is quite humbling.
Has it been a smooth road?
There have been oodles of struggles along the way! Some days I feel a slight bruising, and others I feel like I lost a game of chicken with a Mac truck.
There are, of course, many challenges that come with being a solopreneur. Even though I am an introvert, sometimes it would be nice to have someone to give you feedback, bounce ideas off of, or even just listen to my whining. But I had the opportunity to get an accountability partner this summer, and it's been fantastic. I also have a personal mentor and a business mentor that help speak into my life and my business. These women have all been a tremendous help to me. And because most of my friends aren't entrepreneurs, I have these sounding boards that have more of the experience and perspective I need to keep moving forward.
Another hurdle is just the struggle to get everything done on my own. The perfectionist in me has had to let some of this go. And it's also never easy to spend money in the early stages of business, but I've had to start thinking more long-term, and consider the investment. So, I've had to pay for some design work and some social media management. But I've also done some bartering to save on costs.
And though there are many others, I'll give you just one more so that I don't accidentally talk someone out of starting their own business. 🙂 For me, my health has also been an issue, as I mentioned earlier. The great thing about working from home is that I set my own hours, work in yoga pants, and usually get to make the decision if I want to brush my hair that day, or not. (Usually not.) But being an entrepreneur is no picnic either, so there's been a learning curve to managing my health, my productivity, and self-care. It would be extremely easy to feel like every day should be a 12-hour day because my To Do List never seems to get any shorter, but it won't serve me well in the long run. I have to find contentment and satisfaction, accompanied by a large helping of grace, in knowing that I've done what I could do that day, let it go, and try again tomorrow.
We'd love to hear more about your business.
Signify provides writing and consulting services to nonprofits and social enterprises, usually in the areas of marketing and business communications. The goal is help them look and sound more professional so that they can achieve more sales or donations in order to grow and scale their organizations.
I specialize in cause-focused organizations, which is a term I made up. Some people may use the phrases "purpose-driven," "mission-centric," or "do good," and those all apply. But there is no standardized or official term that I'm aware of that encompasses both for- and non-profit, so I started using the term "cause-focused." Tell your friends—I'd like it to catch on. 😉
I believe I'm known for providing high value to the small organizations who normally couldn't afford it. I like working on projects, and I like working with small organizations. Those aren't usually target areas for others in my position because there probably isn't as much money in it. But it makes me happy. I love working with my big clients too, because it's a change of pace and they're still making a positive impact in the world, but my heart is really for the little guys.
I don't actually know anyone who has the same specialty as I do. I have seen a couple agencies and graphic designers online that target "do good" brands, but I don't know any other solo writers. Maybe they're out there, though. But my clients love me because I speak their language, and I have relatable experience. That could be hard to come by otherwise. And I love introducing them to each other. We're all stronger that way.
I'm really proud of my mission and focus, and for the work I've done so far . . . and I'm just getting started.
Is our city a good place to do what you do?
Atlanta is a great place for entrepreneurs, as well as cause-focused organizations. It's a city of innovation, community, and resources of all kinds.
So many industries are thriving here, including mine. I have peers that I can have great conversations with, share resources with, and support. And I have clients on both the for- and non-profit side because, while there are many societal needs, there are a lot of people willing to help solve the problems.
You do often have to make the effort to get connected to the right communities, organizations, and contacts, but that would be the case anywhere. Atlanta has treated me well.
Contact Info:
Image Credit:
Headshot credit: Johna Castro
Getting in touch: VoyageATL is built on recommendations from the community; it's how we uncover hidden gems, so if you know someone who deserves recognition please let us know here.