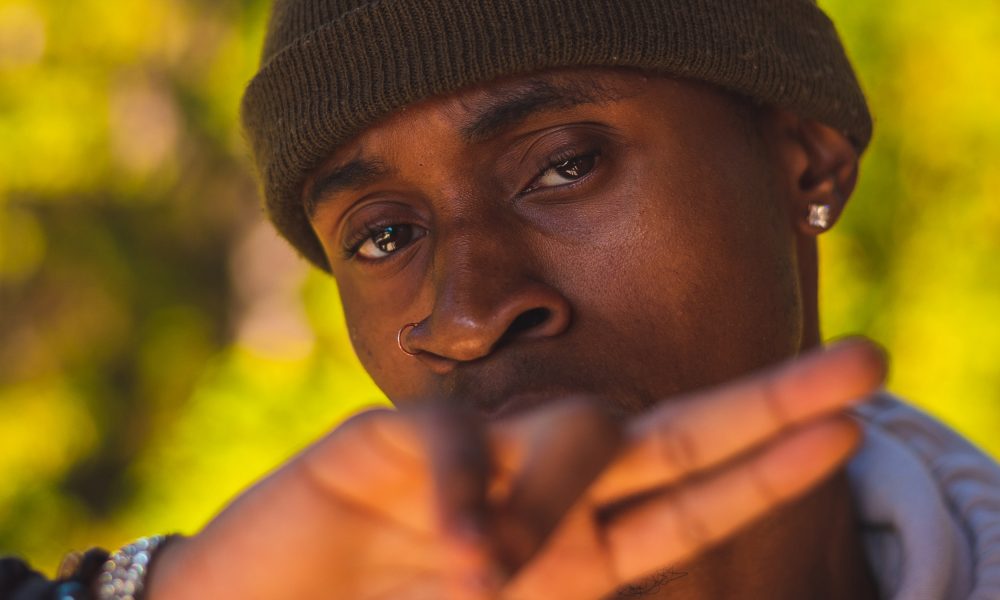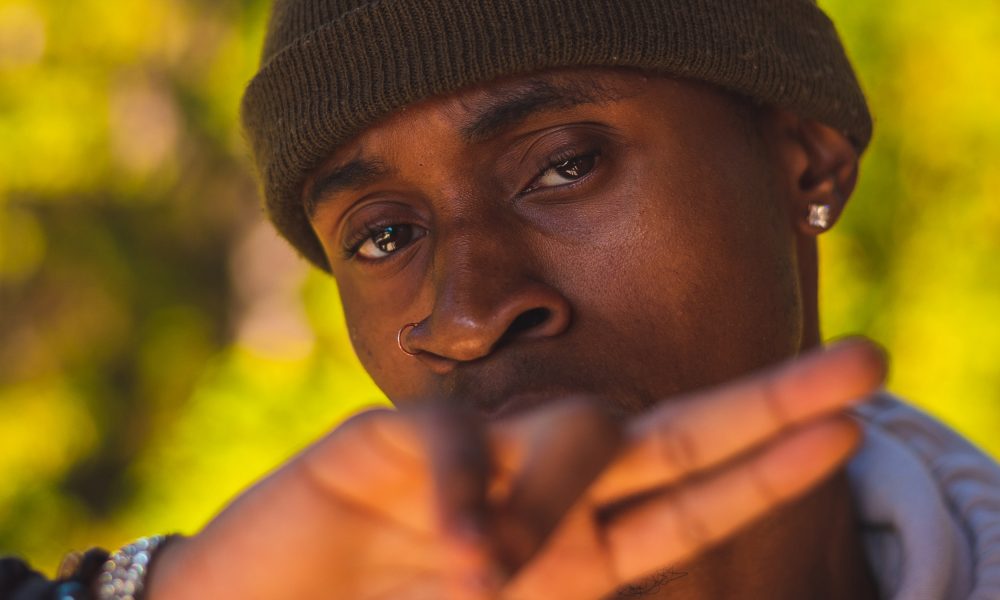 Today we'd like to introduce you to Manny.
Manny, let's start with your story. We'd love to hear how you got started and how the journey has been so far.
My story begins with my parents who were both born and raised in Nigeria, to later meet in my pursuit of their education abroad Italy. From Italy, they came to the U.S. to have my brother and I. Born, I was named Onyebuchi Ogu. Onyebuchi means "Who is greater than God?" and throughout my entire journey that is currently still ongoing, I can confidently say that the answer to that question is "no one". Nnabuikem Ogu is my older brother and we are one year apart. Growing up, I always had the urge to create in anyway I possibly could. I started illustrating at the age of four, and I found myself doing sketches everyday.
Aside from drawing, music and poetry was also another way that I felt I could express my creativity. However, due to my introverted nature and lack of confidence, I would normally sing or draw in private. Living in a Nigerian household made expectations high for my brother and I, making my parents care a little more for education than the field of arts. When I got to Middle School, I joined the band which was conducted by Mr. Corso. I was a percussionist and I loved every minute of practice. I would often find myself focusing more on practicing my drum pad and bells everyday than doing my schoolwork.
I learned most of the things that I integrate into my music today from Mr. Corso. I was taught about tempo, tuning, time signatures, rudiments, and so much more. I had very low self-esteem and didn't have many friends in middle school so band was the highlight of my middle school experience. I joined the marching band towards my last years of middle school and also joined the marching band in high school. I struggled heavily with my academics due to a lack of motivation and personal family issues which ultimately led me to drifting away from the band by my Senior year. Nevertheless, I was able to hurdle over my obstacles and graduated from Mount Zion High school in 2015.
I went on to attend Clayton State University. I found myself surrounded by various creative individuals which made me more comfortable with showing my artistic side. I met my roommate Rae (Jaustin) who had told me that he had been doing music for sometime; he went under the name of KiddRae. He also told me that me made beats from time to time on his laptop which made me ask him "how?". He then introduced me to FL Studio and said that he wanted me to start making beats to see if I was good. I started playing around with the program, but everything looked so confusing. Rae has somewhere to go that night, but he told me that before he gets back he wanted me to have two beats completed. As soon as he left, I got to work, and before he got back I ended up making four beats instead of two. Given the facts that these were the first beats, I had ever made I didn't think too highly of them, however when I showed Rae the finished products he was shocked at how good my first beats sounded. From there, Rae got FL Studio on to my laptop and I continued making beats. My brother had been already writing music for years so I was so excited to show him that I was making beats now.
When I showed my brother my beats he was amazed and told me to keep it up. Ever since then, I have made more than 600 beats in the past four years. Over time I began to self educate myself on sound, vibrations, mixing, and engineering. I also learned a lot in the process from mixing and recording my brother day in and day out. Eventually, with enough dedication and repetition we had found the sound. I also migrated from making beats to being an artist because my brother and friends suggested that I just sing/rap on my own beats as well. I go by the name of Manny because I provide "Manny" different kinds of music. I was already writing poetry for years, so I just incorporated my poetry into my writing. I had finally built up the confidence to record and release my first single "Poppin' Melanin" which is streaming on all platforms and is also produced by me.
I had received a surprising amount of great feedback. My song was getting played in the clubs, people were adding it to their playlist, and using it for YouTube intro's. I was motivated to go many steps further and continue to showcase my talents. Music is my passion and I want to use it as a platform to help, inspire, and heal the world we live in today. I have many plans for the future along with my brother. Therefore, Legacy Music Gen. was born and we are just getting started.
Has it been a smooth road?
During my journey, I had to overcome various obstacles. Like many others at a point and time, I felt like an outcast. I struggled with overcoming my lack of self-confidence for quite sometime, so I would only find joy in doing creative things at the house with my brother. We would often put our minds into different universes and created our own world. Nevertheless, the most difficult obstacle had to be the loss of my mother to breast cancer. She was my best friend and the reason why I have so much respect for women. I felt like I was somehow losing myself before she passed, yet when she passed everything in my world crashed. Since I went on to college right after she passed, the fun I had would temporarily take my mind away from losing her, but I could never really forget and it brought me down to my lowest at times. Before she died she called me her "super son" and told me that I was capable of anything. I promised her that I would rise to my fullest potential, make her proud and protect my family. Her spirit and energy travels with me everywhere I go. She is the inspiration of our brand and we plan to continue her legacy.
So, as you know, we're impressed with Legacy Music Gen. – tell our readers more, for example what you're most proud of and what sets you apart from others.
I strive to be well-known for the best quality of music. My brother and I were a mobile recording service in which we would meet clients and provide them with a comfortable, relaxed, and productive recording experience. Energy can be fed off of, so we inspire other artists to get outside their comfort zone and become their best selves when recording. I believe that when you are surrounded by individuals that have faith in you, you can do things that you couldn't even imagine doing yourself. Sometimes all we need is a little faith. Having said that, we still provide the same recording services in the present day and I am glad that we are continuing to keep it consistent.
Let's touch on your thoughts about our city – what do you like the most and least?
What I love the most about Atlanta is that it is one of the biggest places that you can begin networking, especially as an upcoming artist. You never know who you are running into and who they could potentially know. With that being said, Atlanta is a city of great opportunity.
Contact Info:
Image Credit:
@br_visualz
Suggest a story: VoyageATL is built on recommendations from the community; it's how we uncover hidden gems, so if you or someone you know deserves recognition please let us know here.