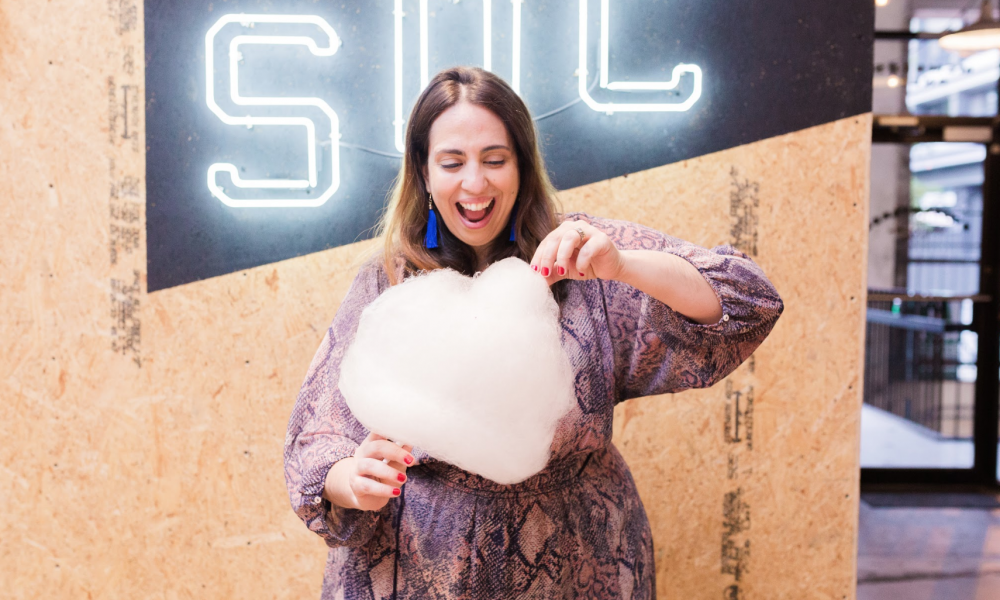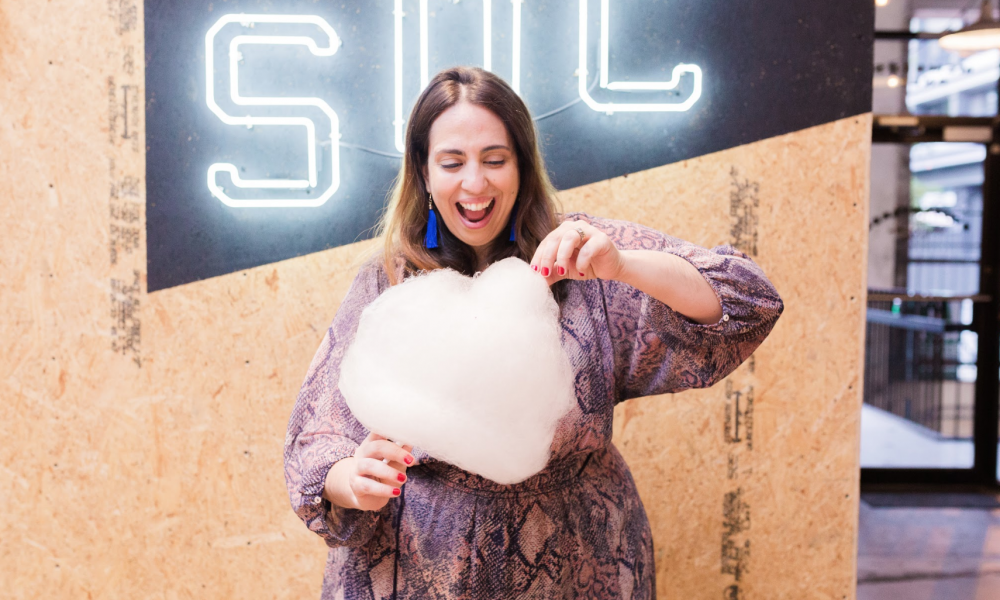 Today we'd like to introduce you to Manu Muraro.
So, before we jump into specific questions about the business, why don't you give us some details about you and your story.
I was born in Brazil and moved to Atlanta fresh out of college for a job at Cartoon Network's creative department. I started as a writer/producers and moved on to be a creative manager there. I was working on the international side, so although I loved it, and my work was seen in Brazil, which is home, I always felt like it would be great to work with businesses in Atlanta.
A few years ago, I was one of the 2k people who got laid off from Turner (Cartoon Network's parent company) here in Atlanta. A had a good amount of notice, so by the time my last day came, I already had a new job. I was happy to be the newest (and first ever) Marketing Director at King of Pops. That's when I really dove into social media, with no budget or headcount!
At King of Pops, I handled 7 accounts in 4 different platforms, from creating original content to curation, to community engagement. I combined my creative background with strategy and learned as much as I could about social, especially Instagram. During those 16 months I stayed there, we grew our Instagram presence over 500%, going from 7k followers in Atlanta to 37k in the main account. Aside from my social media duties, I also headed the popular event King of Pops Free Yoga in Park and had an important role in their first rebrand ever. It was a busy and very fun time!
After King of Pops, now as a new mom, I considered getting another full-time job. I enjoy working inside an organization and never really felt the itch to go the entrepreneur route. But friends and acquaintances started contacting me and referring me to help local brands with social media, so I decided to organize and teach a social media for the small business workshop. That happened last April and it sold out! So I could definitely see there was a need there and a problem I could help solve for local brands. So Your Social Team was born.
We are a DIY Social Media for Small Business shop. And that's a royal "we" because the company so far is just me! (laughs). "We" offer full-service social media for a hand full of clients, but focus a lot in corporate training, strategy, consulting and workshops. Our offices are at Switchyards Downtown Club (best latte in town!), where we also host our many Instagram workshops. There's always some going on. Right now we have an Instagram Planning Workshop, in which I teach brands to create their Instagram posts for a whole month in 3 hours.
We also have Winning Instagram in 2018 Workshop, which is where we talk about the recent changes in the Instagram algorithm and how to adapt your strategy and best practices and ideas to stay on top. And we are working on our guest series workshops. The first one will be with ATL Girl Gang's founder. We did one last year and it was amazing, so we just need to have an encore! Sales aside (laughs), on our Instagram account, we give social media tips every day. So it has become a service of its own.
Last year was a lot about starting with services and ideas that we thought would work and test them out and shape our offers to solve the problems small businesses have with social media (usually lack of time, lack of expertise and lack of strategy). We also saw some big wins, like our clients Tiny Doors ATL being featured on Instagram and winning a Best Instagrammer award. We have been working with them for many months, but they have gotten so good they barely need us anymore. That's our goal with anyone. Expect our full-service clients. We will not teach them anything. (laughs).
What's next for us: spanking new office decor and organizing our 1st-anniversary party in April, so stay tuned!
Overall, has it been relatively smooth? If not, what were some of the struggles along the way?
We make it look smooth, but it's definitely not! Starting your own business out of the blue and with no investment is no joke. Some of the challengers have been learning how to handle finance, operations, and sales. Areas that I never had experience in and tasks that take time away from doing what you're really good at. Much like a business owner who needs to do their own social media! The way I have been dealing with it is to get help in things I really can't do alone (I have my husband and a CPA helping me out) and learning some of the things I can make happen on my own (like sales).
I have also had days when I just feel like, 'okay, that's it! I'll just look for a job that pays me the same every month and I don't have to worry about it'! I bet any small business owner feels this way, especially if you're new to this! But then the next day something good and exciting happens and it's all "no bad days" again!
Your Social Team – what should we know? What do you guys do best? What sets you apart from the competition?
Oops, I already talked a lot about this in the first question, but to add more:
I think a few things set us apart from others: the first is the experience. I had a long experience working with big and beloved brands before we got into this. I was an awarded creative before social media for business existed. I had a lot of experience with a strategy before social media strategy was a thing.
There are two types of people doing social media for small business: it's either a founder, who knows a lot about his product and how to run their business but don't understand the tools beyond pressing post. Or it's someone very junior who knows the tools but don't have the experience and strategic thinking to use them in a way that creates a relevant relationship with the audience and generates more business.
Don't even get me started in the craze to grow followers! We focus on content first, real relationships and then growth. If you go the other way around and cut corners, I guarantee the business won't see any traction from social media, which is the whole point.
Our workshops is an area that I want to put even more focus on this year! I really enjoy them and get great feedback from participants. Many come back for different classes, which is the best compliment I can get! It's hard to find good training that gives you very practical tips that you can implement right away. I'm proud of all the classes we have and there's nothing I love more than seeing the improvement in our clients' accounts.
What is "success" or "successful" for you?
Alright, I'll be corny, but success for me is being happy. With a business, it's enjoying your work (which I really do!) making a profit and not being stressed out.
Your Social Team has less than a year in of existence, so I'm still in business development mode, which is fun and creates lots of relationships but also takes a lot of time. I am also always testing things, which also takes time. I feel like once this is done less frequently and I have more time to do real work and take time to relax, then I will feel more successful. And speaking of relaxing, there's one big marker I am looking for, and that's to be able to take real vacations and not have to do work while away. It's hard to do as a one-gal business, but I have some ideas and it's something important for me to figure out this year.
Contact Info:

Image Credit:
Cacá Santoro Photography, Katie Tiller Photographs, KKi Creative and Jason Seagle
Getting in touch: VoyageATL is built on recommendations from the community; it's how we uncover hidden gems, so if you know someone who deserves recognition please let us know here.