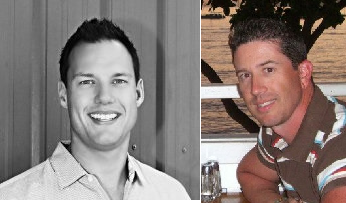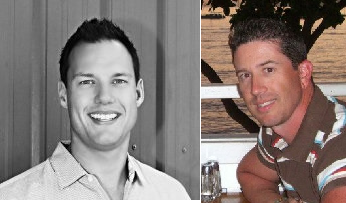 Today we'd like to introduce you to Marcus Shanahan and Bill Burke.
So, before we jump into specific questions about the business, why don't you give us some details about you and your story.
Bill and I started in the Personal Training business nearly 20 years ago when the idea of 1×1 personal training as a business was new. After being part of executive teams that built the largest and most successful personal training companies in the country in 2009 we decided to create our own PT and Health club Consulting company. We brought all the good aspects of what we felt club owners would need to generate a fantastic system for personal training to flourish in their clubs. While we were doing this we were steadily looking at the market, its trends and what we felt was missing. Most had lost the art of customer service/engagement and providing a results-based system for their members. The industry was doing a lot of growing but at the expense of the consumer being more of a number than a person.
By 2012, we built our personal training business to a point we were managing 30 locations, most of which were the express 24/7 model and offered no real solution for the next hot trend that was gaining popularity: Small Group Training. This is where R2 Total Fitness and PHIITClub began. We had set aside enough seed money to open our own fitness center which conceptually was a 24-hour club that offered a system of HIIT workouts. While we were looking for spaces around the metro-Atlanta area we were refining the system, patented its process and trademarked the brand.
Opening the club in Towne Lake was a fantastic opportunity for us. The area has a great community and the space had once been a fitness center, so we were able to capitalize on opening faster and leaner than most. So in August 2014 we opened the doors to R2 Total Fitness powered by PHIITClub.
R2 Total Fitness is a 24 hour 7 day per week fitness center that provides top of the line strength and cardio equipment for the consumer who is in need of this, plus we add Unlimited hydromassage to all memberships for that recuperative aspect so vital to rebuilding muscle. The cherry on top is our Patented PHIIT System. This has been our #1 feature to our success. The basic nature of the system is to give 100% effort in every 3-minute interval. The PHIIT System consists of 7 Strength-based units and 7 Cardio based units. Our current club offers this program in a trimmed down 7 piece version to maximize the space requirements.
The PHIIT System is a 28 minute timed High-Intensity Interval program that burns 1000 calories an hour but more importantly is efficient HIIT training. The act of switching between short bursts of energy followed by short periods of rest causes a metabolic after effect that not only burns calories while exercising but for hours afterwards, We patented this system to provide not only our members top level group training, but with the intent of expansion into Health clubs, Hotels, Apartment complexes, Condo communities as well as our own plans to franchise the standalone studios.
Has it been a smooth road?
Our starting business model originally was geared toward 100-150 new memberships per month. This was based on years of experience with the express 24/7 fitness clubs around the country. As a new business, NEW BUSINESS is always key to growth and success. We quickly learned that with 4 new fitness centers moving in during the first 6 months of us opening, that we had to adapt fast. So without skipping a beat we added Coach Lead PHIITClub classes as well as raised our pricing to accommodate the new market. So what originally started as an efficient 28-minute program, we added to it 1 hour long Coach led classes. This was actually a blessing because it allowed us to build and refine further our entire business model. The only other hurdle we have had to endure is, unfortunately, we had a club management and billing platform that after 30 years in the business, filed without anyone knowing for bankruptcy and suddenly shutting down. This immediately put us into overdrive, switching to a new platform so our members' services wouldn't be interrupted.
We'd love to hear more about your business.
We are unique in the fitness business. You see large clubs, small clubs, boot camps, cardio based clubs (Spin, Row, Treadmills) and the one piece that we have been able to do that sets us apart is actually created a scalable fitness system, we can replicate anywhere and can be used as an individual user self-directed or in a coach-led group training class. Our seed or proof of concept has been a great success for the market we are in, the next step is expansion across the country and beyond our borders.
PHIITClub is a specialized, patented and trademarked system that uses the science of High-Intensity Interval Training and makes it easy for the masses to understand, execute and most importantly get results. Keep in mind these are 28 or 56-minute sessions that a user does 3 minutes of exercise with a 1-minute break. The interval clock controls the space.
There are so many things that make us proud of what we have accomplished with the club and the PHIITSystem. To take an idea developed literally on a napkin over breakfast 5 years ago and see it actually be a real stand alone working business is so amazing!
What sets us apart? If you were to do a survey of our members, past members, etc…..they would 99% of the time tell you it's the "SERVICE". We actually care about our members, their goals and attaining them. It's in the name: R2 = Results("squared") We pride ourselves on our knowledge base as well as our attention to every member who becomes part of the community. Our clubs we plan on being like the old TV show Cheers, where everyone knows your name and everyone cares.
Is our city a good place to do what you do?
Atlanta is an awesome place to start a business! This is actually a tricky question to answer, and I will tell you why. The spaces are available, prices are reasonable, but Atlanta is the #2 most saturated market for fitness centers. So while they say "if you can make it in NYC you can make it anywhere", this saying holds doubly true for a fitness center succeeding here in Atlanta, which means we are doing great!!! The competition is HUGE here in Atlanta.
The other piece to this is the average consumer in the south, especially Atlanta is NOT fitness minded, unlike all of the west or Florida. If you look at the map of the USA the fattest most unfit places are found here in the South. What does this mean? It means that a place like Atlanta is a great place to do business and at the same time the people need to get active, take their health seriously and exercise. It certainly makes a huge difference in one's quality of life.
Pricing:
Basic Memberships = 24/7 Access, unlimited Hydromassage ($19 per month)
Platinum Membership = Basic + PHIITClub Access(usage of the patented HIIT System) ($49 per month)
Platinum Elite = Platinum + 96+ PHIITClub Coach lead classes ($99 per month)
Specials – We run specials every month including 2 for 1 on dues for our Platinum and Platinum Elite Levels
Contact Info:
Address: 1025 Rose Creek Drive
Suite 740
Woodstock, Ga 30189
Website: www.r2totalfitness.com
Phone: 678-809-7833
Email: r2totalfitness@gmail.com
Instagram: phiitclub
Facebook: r2totalfitness and PHIITClub
Twitter: fitrev247

Image Credit:
Photos by Hailey Huggins: photos by Hailey