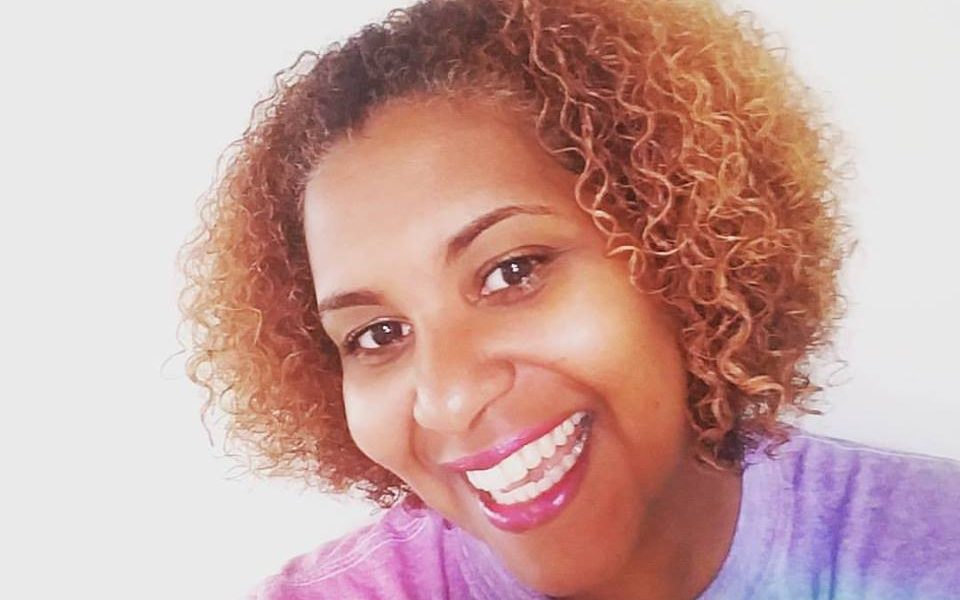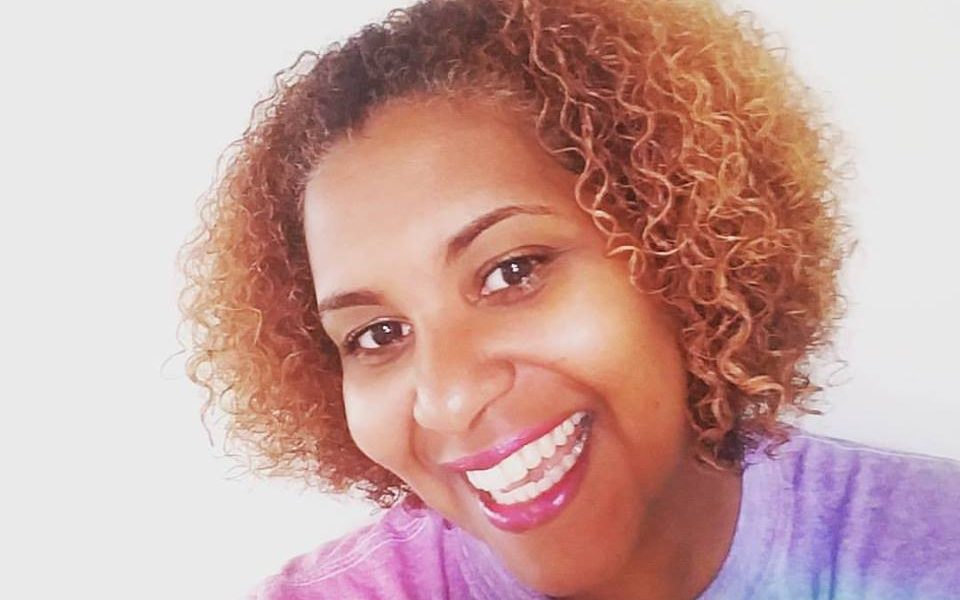 Today we'd like to introduce you to Marilyn Viruet.
Marilyn, let's start with your story. We'd love to hear how you got started and how the journey has been so far.
I have always been a creative soul, but I always saw my creativity as a hobby even though I knew that was what fulfilled me. I had a corporate job most of my adult life. I obtained a BA in Art and worked in the logistics industry for over 20 years. All this time there was something missing and as that feeling grew my desire to do something I loved grew as well. I didn't have a plan. Had no idea, I love to decorate and I was always very creative. Love doing art with unlikely items at a minimal cost. In the process of identifying this feeling that consumed me. I was injured on the job and that was the push that I needed to take the first step towards my dream. It was not easy, I was injured, jobless, and didn't have a clue as what I wanted to do. The only thing I knew, the Status quo was no longer working for me. By chance during a casual outing with friends, I was introduced to my neighborhood downtown area. Where I was exposed to local merchants/entrepreneurs. The small business community. I had always done some type of business on the side, even thought, I would go through all the legalities, but never until then did I see it as an actual business or lively hood like I did with this one.
Stylish Party Ideas (SPI) a place where our motto was to Serve People In need was birthed. We had a mission but no plan. This a DIY party supply store/art studio/event planning/motivational space/tea house came to life. My husband and I opened this little party supply boutique. Needless to say, we made no monies and we stay there for two years. Interestingly enough in the process of reinventing our space. One of our metamorphosis was when I decided to make it into a DIY art shop / retail space. It saddens me that we had to close it, our patrons miss it today! It was a safe space where people would come in and get a complementary cup of tea or coffee and many sweet treats. Conversation is always good and creativity never lacked. My little utopia but only one thing was missing. Money!! I decide to rent shelve space or invite other entrepreneurs to join in. In my quest, I wanted a natural soap vendor or cool things like that. I tried reaching via friends, but nothing manifested. Until one day I put my creative skills to the test and did my very first blend I called it "Honey Bee". An oatmeal, honey blend of goodness made with much love. Self inspired the recipe just came to me. I placed it on a serving dish on display in the shop. One curious little girl came in but she just couldn't keep away from the dish. Looking like a nice tasty dessert, I advised her that it was not to eat. But she just kept saying it smells sooooo good! I just want to eat it. I said "no, no, no, that's soap." I gave her a piece to try. The next day her Mom calls to tell me this was the longest shower she has ever taken. They had to practically drag her out of the shower and she was bragging on how good she smelled and how soft her skin was. Her mother purchased two boxes and they became regular customers. So much so that she had her birthday party at our shop and we had a soaping class. This is how Skin Candy Spa Products was born. That's why we incorporated SPI in the Skin Candy logo and now we are here to stay God willing!
Overall, has it been relatively smooth? If not, what were some of the struggles along the way?
There are always struggles some are easy to overcome and some can be life changing. I am a firm believer that struggles shape us for our next growth spurt. We had to close our retail shop. We are now an online/eCommerce business. Looking to grow in a very competitive environment. There are so many of us out there.
But I can't worry about that, I can only walk my path and make the best of it. Hopefully fulfilling my purpose in the process by making a positive mark and/or contribution to society
It is all how you as the individual or corporation handle it. At the end, it always works itself out. But more often than not, we are left with the spillover of the energy or intention placed during the process. I say keep yourself in a positive space. There is no sense to tackle something that you know you can't handle. Proceed to handle and don't procrastinate on the things that you can. That's our prescription as a business and in life.
Please tell us about Skin Candy Spa Products.
We are a natural, organic bath and body line, we specialize in handcrafted soaps. We currently have ten blends that we carry. We carry other products like bath bombs, body butters, fizzy salts, steam baths, and many more. Now looking to add a natural hair care line. We pride ourselves in educating us as well as others on nature's best and the amazing resources that nature has to offer. We believe our natural is always beautiful at any age and we can self-care and restore our beauty by sourcing from earth. In a world where artificial beauty rules. We are telling our consumers "No, there is a better way".
We are all uniquely beautiful there no imperfections in God's creation. My products come from that space that energy and belief. We are perfect being living an imperfect life looking for perfect results. Our contribution to the world is saying let's take it back to the basics. We dedicate most of our time in educating others. We examine different fruits, blooms, spices, herbs, etc. We advise the known medicinal benefits, advise how they can be use in our daily lives and we try to make a DIY beauty product with it. This is all done via our social media outlets. We are a movement that promotes a lifestyle and a lifestyle change. That's our brand and the engine that fuels it!
If you had to go back in time and start over, would you have done anything differently?
There are many things I which I had not done, but I'm aware that without those events in my life I would not be here today, doing what I'm doing now. We all need life lessons. It would be too easy, not exciting enough without them. I've learned from past mistakes and I'm still learning from the current ones. Hopefully, I'll continue to learn from future ones. I only hope I never nor my company gets to a place where we think we have all the answers. Then we would have ceases to coexist in an ever changing world!
Pricing:
One Single Natural, Organic Handcrafted Soap Bar 4.0 oz. $8
Handcrafted Soap Box STC: 6 4.0 oz bar $36
Bath Bomb Box STC: 4 large bath bombs $36
Build Your Own Spa Box STC 4 4.0 oz items of your choice $50
Contact Info:
Getting in touch: VoyageATL is built on recommendations from the community; it's how we uncover hidden gems, so if you know someone who deserves recognition please let us know here.