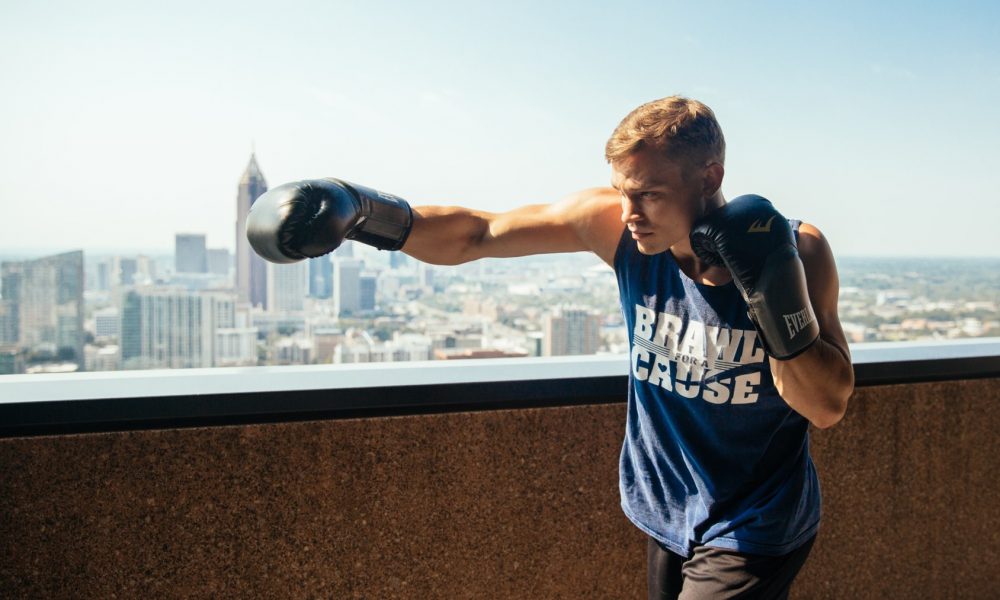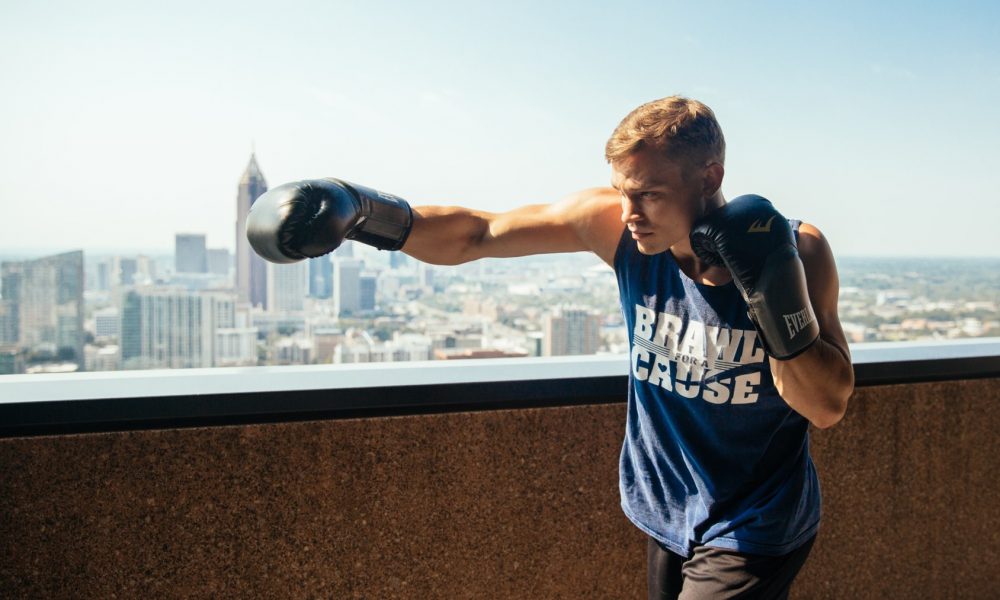 Today we'd like to introduce you to Matt Thomas.
Matt, let's start with your story. We'd love to hear how you got started and how the journey has been so far.
Born just outside Philadelphia, I had a Rocky poster over my crib. Even though my mom would never let me formally take boxing lessons, the neighborhood boys and I would beat each other up in my backyard. When I graduated from Westminster and enrolled at University of Georgia, I started taking boxing lessons at the Ramsey Center, which led to joining the UGA Boxing Club and competing as an amateur boxer.
There weren't many boxing events around, so I started one for UGA students called Bulldawg Brawl. We matched up first-timers from fraternities and other student organizations to fight for charity. It got a lot of attention and ended up selling out the largest music venue in Athens, The Georgia Theatre. I became the youngest person to ever sell out the Theatre, and I started to rethink attending law school, which had always been my plan up to that point. Promoting charity-boxing proved a lot more fun than being buried in books.
So, I took the model to Atlanta with one significant change. Instead of one boxing event benefitting one charity, we allowed each Brawler to fight for a Cause of their own choosing. Each participant in the event could fight and fundraise for their own charity. The model of everyday people literally fighting for what they believe in resonated with people, so we kept hosting Brawl for a Cause events.
In 6 years and 9 events, Brawl for a Cause broke the $100,000 donated milestone. The Brawl Team decided to take the event and its impact to the next level, so we booked the field of Mercedes Benz Stadium on February 17th, 2018. Hosting the first combat sports events on the same field where the Falcons play proved the hardest thing I've ever done in my life, but it was worth it. We donated over $200,000 to the 30 causes we supported, effectively doubling the organization's overall impact.
Now, we are working with TV producers and expert videographers to turn Brawl for a Cause into a TV series. Each matchup will be its own episode, in which viewers will get to know the Brawler, their Cause, why they signed up to fight for it, and the journey of training for their first charity boxing bout. We plan to film and air our first season in 2019, and we hope you'll sign up to Brawl or check it out when it's live!
We're always bombarded by how great it is to pursue your passion, etc – but we've spoken with enough people to know that it's not always easy. Overall, would you say things have been easy for you?
I've found the biggest short-term setbacks in my life have created the biggest long-term opportunities. Dislocating my shoulder 30 seconds into my first amateur boxing bout turned into the most identity-defining experience of my life. I didn't give up. I popped my shoulder back in, clawed my way back into the fight and won. In that moment, I knew boxing would be a big part of my life, and I knew that the sport could provide similar powerful experiences for others looking for a challenge.
With the events, something always goes wrong. Once our ringside doctor didn't show up for weigh ins, and I called 44 docs in Georgia and South Carolina before one could be convinced to save the day at the last minute. Our first bout started a little late, but the show went on, and that clutch doctor has worked with us ever since. Another time, a radio show host in our main event broke his nose the week before the Brawl. With only a week's notice and tremendous courage, another local celebrity stepped up and decided to fight for his cause, which was an inspiring feat to say the least.
In the Mercedes Benz Stadium event, a C-level executive cancelled our event three weeks before we were set to Brawl. We had already raised over $100,000, and I didn't know how I was going to tell the Brawlers, our team and all those who already bought tickets that the event was cancelled. Instead of throwing in the towel, we spent a weekend of all-nighters putting together a proposal to save the event, and it worked!
Then, the day before the event, the guy who rents us the boxing ring disappeared, and none of his friends knew where he was. We called every ring owner in the southeast to see if anyone could save the day, and we finally found one to help us out last minute. There's always something that comes up like that, but there's always a way to navigate and overcome it too.
We'd love to hear more about your business.
Brawl for a Cause trains, equips and inspires everyday people to literally fight for what they believe in. If you're willing to take a punch for something, we'll help you raise funds and awareness for it through one of the most life-changing experiences imaginable. We train you for eight weeks, equip you with the gear and resources you need to be successful, and inspire you to stay committed, put your cause first, and do your best in the Brawl.
This isn't another carwash, bake sale or run for the cure. This is a challenge that your family, friends and coworkers will rally around you for, and something that will raise significant funds and awareness for the change you wish to see in the world. When you're on your deathbed, and you look back at your life, Brawl for a Cause will be one of those things you won't regret. Win or lose, once in your life, you stood up and fought for what you believe in most.
For those up to the challenge, we provide free training, sponsored gear, and all the tools a Brawler needs to get the most out of their campaign. We provide a one-of-a-kind journey designed to incite the hero that is deep inside everyone, then showcase that everyday hero literally fighting for a worthy cause. We craft incredible event experiences for donors and guests to have the night of their life while helping to change their community for the better. Brawl for a Cause will save the sport of boxing, share it with the masses, and empower everyday heroes to fight for the change they wish to see in the world.
What were you like growing up?
One of my mom's friends from high school was really into cameras growing up. For his career, he went into videography and worked countless special events around the world. When I was young, he invited my mom and I to one of these events, Monday After the Masters. Hosted by Hootie and the Blowfish, it was a charity golf tournament and concert on Kiawah Island the Monday following the iconic golf event, The Masters.
Because he worked the event, he had backstage passes for my mom and me. We attended the VIP dinner, dress rehearsals, and exclusive afterparty, where I met people like John Elway, Bill Murray and band members from Hootie and the Blowfish. I took pictures and talked to these celebrities, and some of them took a liking to this little kid with way too much energy. John Daly let me swing his golf club during the actual golf tournament, Shanon Sharpe gave me a ride in his Porsche, and Edwin McCain took me backstage for the concert that night. I had the time of my life.
I remember thinking how cool it was that all these important people came to one place to have fun for a good cause. I remember seeing all the work behind the scenes that my mom's friend did, and how even though no one may see his face or want his autograph, he helped create amazing experiences for so many people. I want to do the same for little kids and everyone else who will come to one of my events. I want to empower the people willing to fight for positive change in the world. I want to craft the most incredible fundraising events in the world, and I want to inspire the masses through the content we create through Brawl for a Cause.
Contact Info:
Image Credit:
Jimmy Johnson, Todd Burandt, Dave Crawford
Getting in touch: VoyageATL is built on recommendations from the community; it's how we uncover hidden gems, so if you know someone who deserves recognition please let us know here.