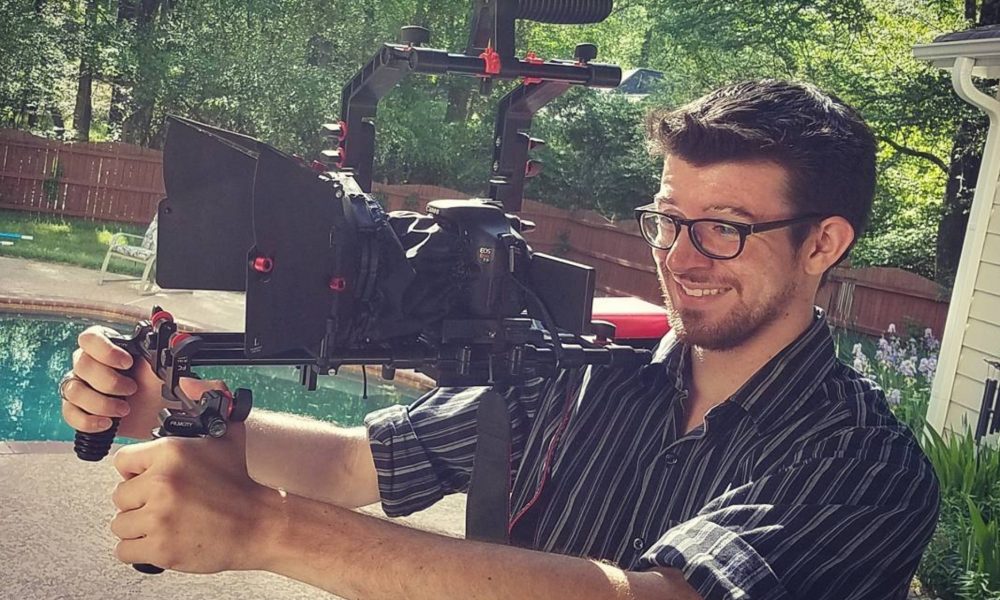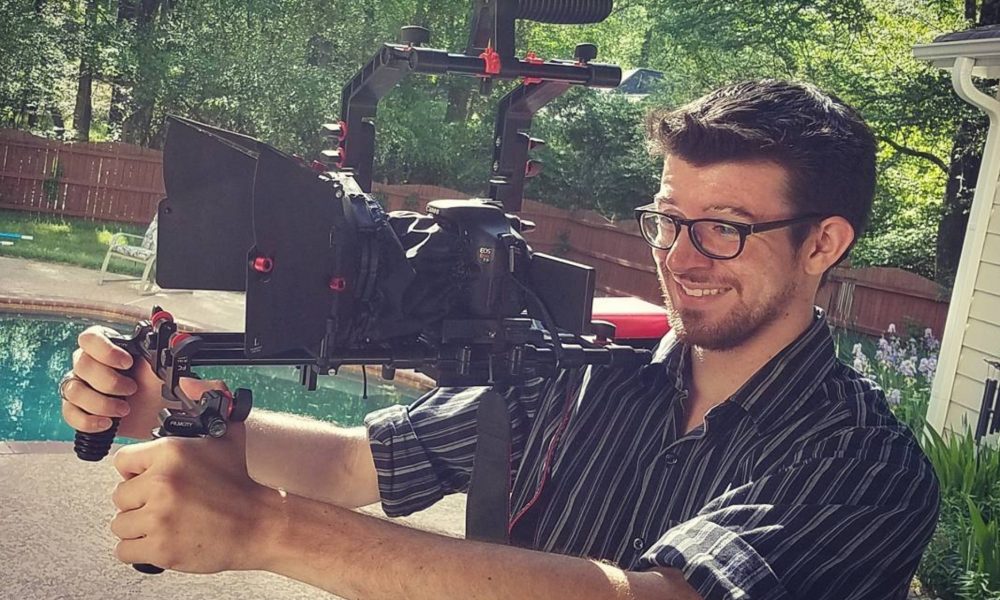 Today we'd like to introduce you to Maxwell Bentley.
Maxwell, let's start with your story. We'd love to hear how you got started and how the journey has been so far.
Ever since I could remember, I've had a fascination with storytelling, so I would film everything. Make-believe news shows at age eight, short films at age 13, and commercials by age 20.
At a young age, I would always spot mistakes in movies and TV shows. I remember grabbing the TiVo remote and rewinding to show my parents everything from animation mistakes in cartoons to editing mistakes in Hollywood feature films. In a nutshell, I always knew that I had eyes and ears that were built for film.
At age 13, I started sharing my work on YouTube which led to a fanbase that remains 30,000 strong to this day. This led to my first editing contract at age 17, and eventually to me waking up on New Year's Day 2015, 20 years old, and deciding that I wanted to make a career of producing video content.
I launched my company, Bentley Media, on a whim. I had a camera that I got for Christmas, a $100 light kit, and a $50 microphone. That's what I had, so that's what I used. I never really expected anything to come out of it… honestly, I was just trying to pay for school. I started by telling Facebook "Hey, you can hire me to make videos now!" and went from there.
First, a neighbor hired me, then my school, and then local businesses. The best way I can describe my company's growth is with "the ripple effect"… the folks I worked with would tell their friends, then they would tell their friends, and so and so on. Before I knew it, my phone was ringing off the hook, and that was the moment I knew I needed to buckle down and take business ownership seriously.
Except, there was one problem… I was studying Computer Science at the time. I was two years into my studies, and I was behind the wheel of a growing business that needed me to grow in order for it to grow. As I was sitting in class being lectured about how electricity flows through the CPU, I got up and left to go home and contemplate a gameplan. I spoke to family, friends, and college advisors — by a brilliant stroke of luck, my school had just launched a Bachelor of Science in Film & Digital Media. Making the switch was a no-brainer.
After I solved my academic situation, I took the profits from my video projects and reinvested them back into my business by upgrading equipment, purchasing software, and eventually opening a small office. I decided to focus on client-based production: we produced commercials, captured events, and created content for any business that had a need. As I continued through my film studies, I found myself struggling to balance my business with schoolwork. I felt anxious about the future and experienced self-doubt that was overwhelming at times. Even though there were moments where I could only believe in myself for 10 seconds at a time, I continued onward. I had a dream and I wasn't about to give up.
Luckily, being in the film department at the University of North Georgia gave me a network of creative individuals that I could hire and do the things that I wasn't so great at, and it gave me an environment where I could learn, grow, and screw up in a place where it was okay to screw up. I eventually graduated in May of 2019 with a sustainable business, a tremendous amount of support from my colleagues, and great prospects for the future.
In four short years, my small business went from a cool side gig to a full-time job, and I wouldn't have it any other way. This has been an amazing journey so far, and I can't wait to see what the future holds.
So let's switch gears a bit and go into the Bentley Media story. Tell us more about the business.
Bentley Media is a strategic video marketing studio headquartered in Metro Atlanta. We specialize in creating commercials and promotional video content for brands large and small across the U.S. Our slogan of "We Only Film Everything" has opened doors for us to work with some amazing, inspiring, and thought-provoking individuals. We are able to craft the best version of our clients' stories and utilize the medium of film and video to convey them in a way that feels natural and authentic.
We go beyond the "production" aspect by working with our clients to solidify their message and discover their unique points of difference. A video can have the most beautiful images and the most amazing sounds and music… but if the story isn't there… or if the meaning is unclear… then what's the point?
I am most proud of how we are able to accommodate such a diverse clientele. We've served everyone from the ma and pop shop across the street to banks and universities, to multinational brands. We are able to tailor our services to meet the needs of our clients, with the underlying principle that we are accomplishing their objective with our expert strategies.
How do you think the industry will change over the next decade?
The prospect for film production in GA has been very promising. The GA film industry has generated a $9.5B economic impact, GA was named as the top filming destination worldwide by the non-profit FIlm L.A., and Governor Nathan Deal named 2017 as Georgia's "Year of Film." The distinction I need to make is that Bentley Media is a "client-based" production company, meaning we do not produce films on our own, but solely for clients who approach us. While we are in a unique subset of the industry, we are still able to tap into the growing talent pool of creative individuals and bring their expertise to our own sets. As more GA universities unveil film degree programs, and as film and video production curriculums trickle down into the public school systems, I predict that more and more GA-based production companies will form.
Contact Info:
Suggest a story: VoyageATL is built on recommendations from the community; it's how we uncover hidden gems, so if you or someone you know deserves recognition please let us know here.