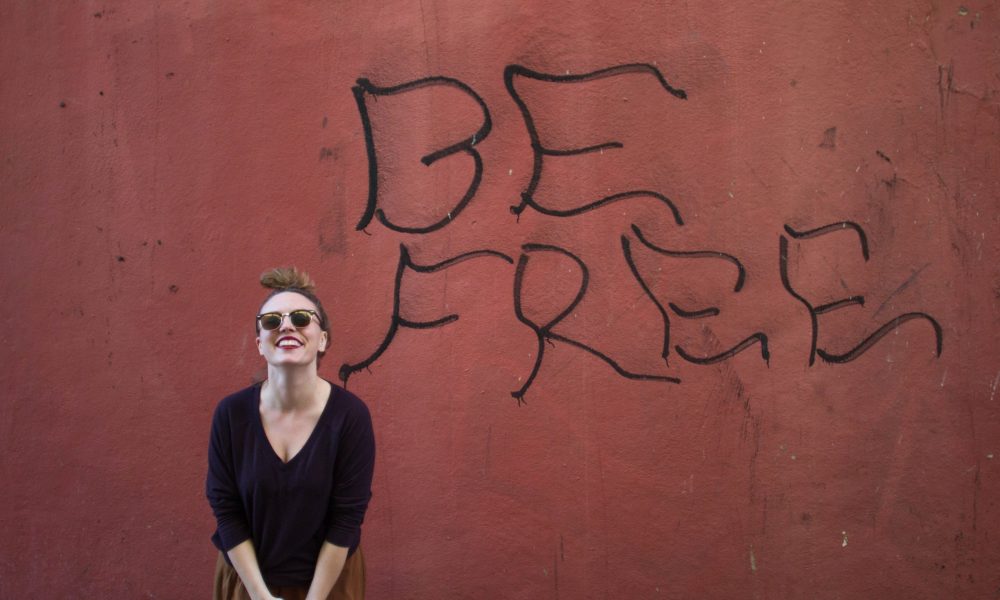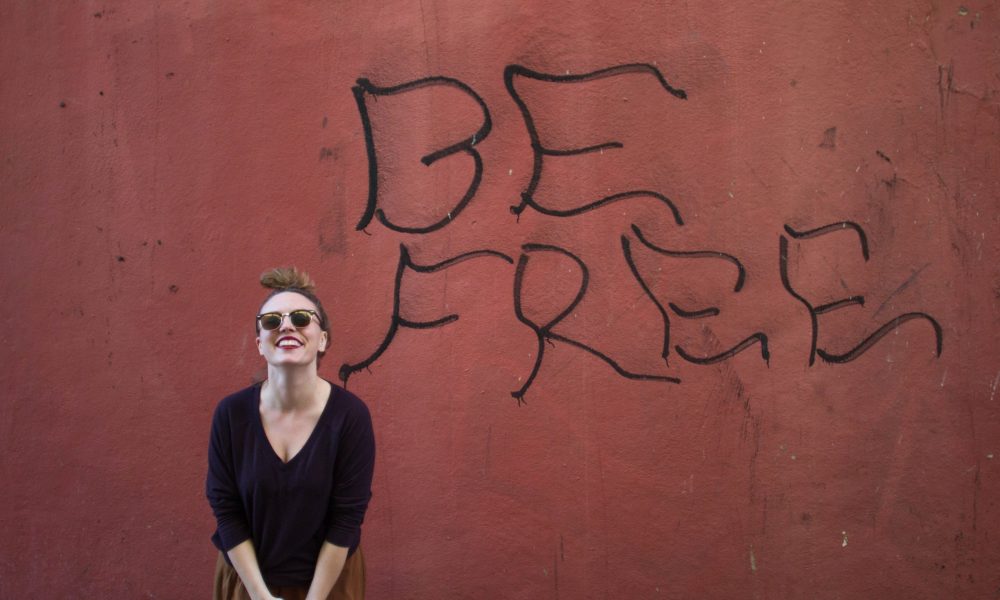 Today we'd like to introduce you to Meghann Robinson.
Meghann, please share your story with us. How did you get to where you are today?
How I started… I was finally fed up with the fear that had been holding me back for way too long. Fear that got in the way of every thing I did: friendship, sports, self-care, swimming, singing, dancing (purely fun-dancing, not even something more serious), anything that was unknown — mostly creativity and art. These were fears of other's opinions, fear of failure and mostly fear of disappointing myself. The most confusing thing was, how I experienced life on the inside of me — my spirit burned with yearning to do things. I had ideas. I had resources. I had goals. But, I lived in a bed of hardened cement laced with lies. I lived this way for about 15 years, over which I did slowly begin to dig in to the fear to rip the roots out. I learned to swim. I danced. Cement still lingered until I was diagnosed with depression, anxiety (at 26) and a pretty confusing case of ADHD (at 28). There was a difficult divorce and difficult death braided into those years. I felt very not okay. It wasn't until my friend told me one day, "it's okay to not be okay." This was a brand new concept to me. When I learned to accept that season, I was more comfortable and confident to pull out a lie detector and cross examine the lies that tried to nestle into the creases of my brain. I had to do a lot of cleaning out old ones, too (imagine that horrible pick at the dentist except in your brain crevices–but it REALLY gets gunk out). I started to believe art is important. I quit an office job to teach art to inner-city kids after school. I had to learn everything I taught them because I hadn't allowed myself to learn a lot throughout the years (even in art school…oh yeah, somehow I graduated with an art degree and managed to escape every drawing class). As I taught them, I grew stronger. As I came to better understand my diagnoses, I was better able to embrace what They were doing for me: giving me the ability to empathize. With the new found truths I had discovered I could now impart them to other people hurting, afraid, wondering, wandering, stumped, angry. I didn't and don't know all the answers but I knew I had something to offer in the way of hope and freedom. It's okay to not be okay. I had THAT to give away. December of 2016 I spent a week during "Christmas break" hunched over a makeshift desk and neck-breaking laptop in my spare room (my studio) and planned out how to start an art and photography business that was focused on shedding light in darkness.
I figured there HAD to be people like me that could use the message I felt impelled to share. Six months later (June 2017), I was saying goodbye to the kids and their families to go and do things for myself what I had been telling them they could do –"anything". THIS WAS TERRIFYING. That was finally okay with me. I was more terrified of what would happen to me if I didn't do it. I have not looked back. I have struggled but never felt more joy. In March, my aim is to move my business, Meg Dainty, towards a female focused line of encouragement, artworks and photography. Right now, I am mostly working on wood that I cut into symbols or that have sayings to be hung on the wall or on the refrigerator. This is because I think we need daily visual reminders of truth. I make things that are stationed in important places to you so that your eyes can glaze over it in an instant and be reminded to fight the lies that seek to harden themselves into our brain creases. No more gunk!
Has it been a smooth road?
Mental illness (which gets a bad rap; I am seeking to help people feel more comfortable with this topic so they can learn and not be afraid of it). Depression, anxiety and ADHD play big roles in how things do or don't get done with Meg Dainty. Negatively, they affected my ability to think clearly to get started — whether it was because I didn't have the spiritual gumption to start or from just being too tired to moonlight my own second job. They affect me a lot less now in that way; instead their role in my life from before fuels my creative direction now which makes things really fluid! I always have ideas because there is always brokenness needing to be addressed, in myself and the world. This is where ADHD comes in as a culprit — though, I have plenty of ideas, this challenge for me can keep me walking in circles (figuratively and literally), struggling to meet deadlines and manage time, be indecisive about minutiae such as style and color of paperclips, getting to the post-office, being interactive without feeling like a total weirdo (which I am embracing) and keeping my studio tidy. Meg Dainty feels like a paradox because though it is art, which I feel cut out for, it is also a business, which I feel is in direct opposition to who I am. As a person, I am growing so much and having to face all of the "unknowns" more than ever before so that I can keep doing what I love — something that helps me feel free and I use to try and help others feel freedom. I work to maneuver these said obstacles with the help of my husband, dog, friends, a lot of phone alarms/alerts/lists, apps, medicine, new habits and most importantly my relationship with the Lord.
So, as you know, we're impressed with Meg Dainty – tell our readers more, for example what you're most proud of as a company and what sets you apart from others.
Right out of college, I had no idea what to do so, I worked at an airport loading bags on/off planes and felt totally disgusting — this was for sure the weirdest job I ever had. Anyhow, I had gone through some weird stuff, cut all my hair off, was told by a TSA agent that I looked like Britney Spears circa 2007. I had to decide on a Twitter handle and picked "dainty" as an adjective I really needed to be reminded of in those days, Meg Dainty was born, at least on Twitter. Then, Instagram. Now it's my business moniker because though "dainty" isn't always the word I need anymore, it represents the theme of "worth" in my life and what I hope to project into the world.
I work from home with my dog in a spare bedroom, kitchenette, front porch, side stoop, coffee shops. Mostly not coffee shops though, because I am currently in a "need to make my own coffee" financial season. I do most of my work with clients in Augusta, GA and also North Augusta, SC, I consider them both home. I largely lean on word of mouth and Instagram to share my product and what I'm up to. When deciding on my business goals I couldn't separate photography and painting so I decided to do both — I shoot weddings, family, events, etc. This provides me with a way to do face to face business with clients and love them through their life season of the moment. In the studio I mostly cut wood into wall hangings and magnets. They take the form of symbols or banners with a few words to keep you going when you need a word. I love symbols because they can take the form of whatever you need it to mean for you as an individual.
The thing I am most known for are my "Okay" wall hangings that are the shape of a hand doing the "okay" hand gesture (forefinger and thumb touching, other three fingers pointing out and up). This came from my deep need to be reminded that "it's okay to not be okay" and just the general comfort I feel when told "it's okay" when something isn't going great. Okayness is really overrated. You really come to find depth in life and relationships when you find others to connect to who share your same form of not being "okay". The goal isn't to stay there, but I think it's important to take heart during those times to be patient with yourself and the situation so you can keep moving without so much pressure to be "okay"… whatever that means.
I'm still trying to figure out what sets Meg Dainty apart, without trying to force that status. I care less right now about being "so different" than to be consistent and present. One thing I do think is different about Meg Dainty than other artists I have followed over the years is my goal of helping to reframe mental illness in a non-scary light to people who do not have or understand it. For those who do struggle with some form of it, my goal is to continually promote their struggle as — daresay — a gift; a gift that helps you to better understand and love other people like you.
Let's touch on your thoughts about our city – what do you like the most and least?
Best: Continual rise in creative business ventures.
Least: Racial dissension.
Pricing:
Custom Wooden Magnets ranging from $10-$25
Custom Wall hangings ranging from $30-$100
Prints ranging from $10-$30
Contact Info:
Website: megdainty.com
Phone: 706.910.8410
Email: r.meghann.robinson@gmail.com
Getting in touch: VoyageATL is built on recommendations from the community; it's how we uncover hidden gems, so if you know someone who deserves recognition please let us know here.