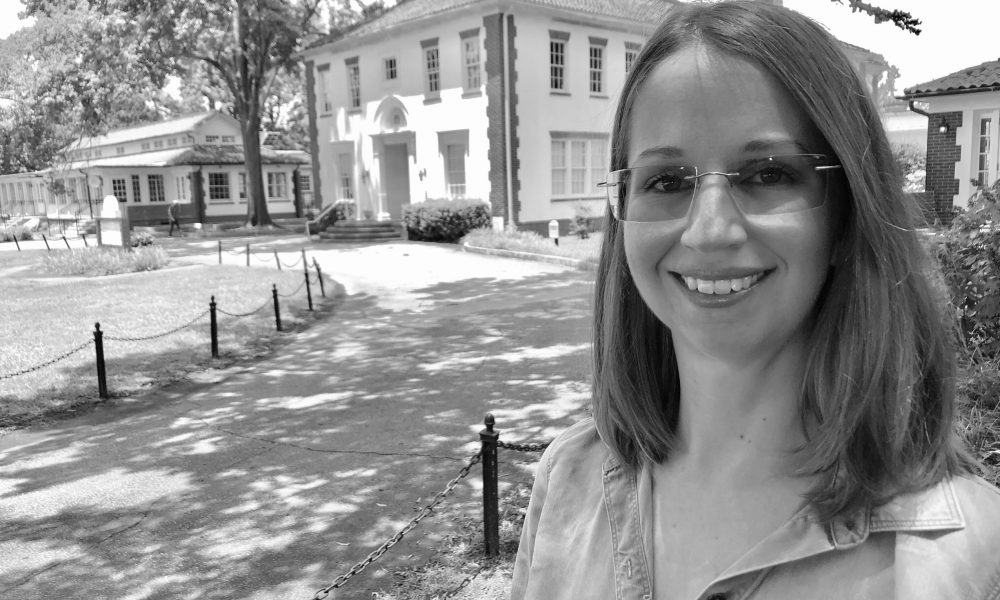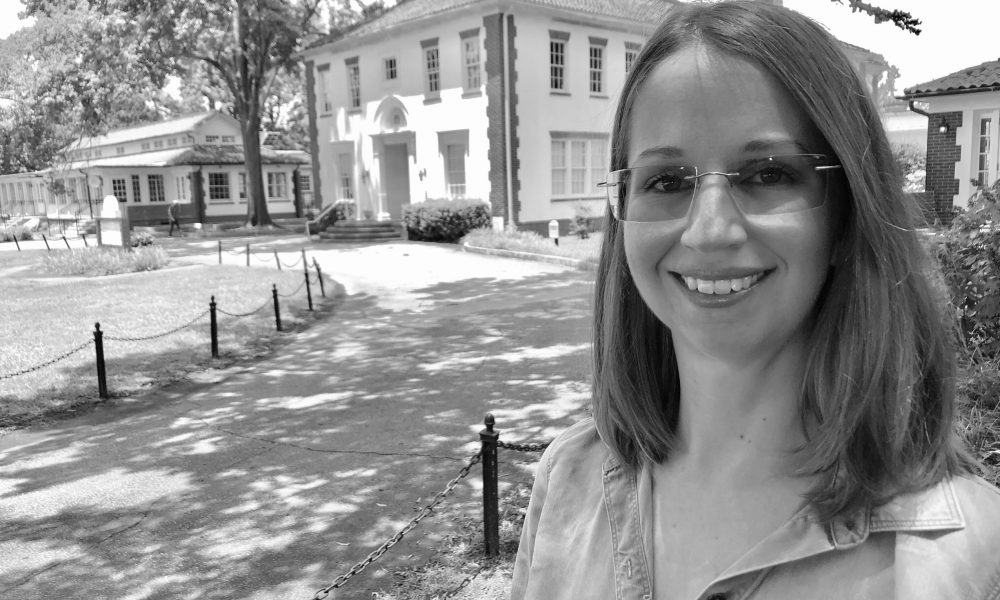 Today we'd like to introduce you to Melissa Dickinson.
Thanks for sharing your story with us Melissa. So, let's start at the beginning and we can move on from there.
I've been a professional therapist for 13 years. I've worked in community mental health, youth detention, and private practice. I work with a variety of issues both individually and in relationships. I specialize in gender, sexuality, and more recently chronic illness.
I did not begin thinking chronic illness would be my focus. In 2013, I got married and after our honeymoon, I started declining in health. We did not know why my health was falling apart. After a (too) long time, I was diagnosed with a genetic disorder called Ehlers- Danlos Syndrome (EDS). The disabling condition was kicked off by using a common family of antibiotics called Fluoroquinolones, which can cause serious and even life-threatening issues for people like me that were born with connective tissue disorders. I was told at the time that I would never meet another person with the condition.
At present, I am the founder of the Georgia EDS and Hypermobility Network. We have a community of 700 people from all parts of Georgia. It is a massive crowdsourcing/sharing experiment that seeks to provide information and resources for people who have this condition.
The condition is simply where our collagen is made wrong, and collagen makes up a large part of every system in the human body–thus everything (including blood vessels and organs) is fragile. We frequently dislocate joints, live in chronic widespread pain and manage many comorbidities. The condition affects all genders, but disproportionately affects genders with more estrogen than testosterone.
I have a full-time counseling practice, but a lot of my passion and energy is dedicated to expanding public knowledge of EDS (it is not that rare, just seriously underdiagnosed), and reaching people with the condition to offer hope and help.
Great, so let's dig a little deeper into the story – has it been an easy path overall and if not, what were the challenges you've had to overcome?
(Laughing), no it has not been easy – both being a therapist and a person with a chronic illness.
I utilize a very personal and relational kind of therapy with people. I'm a psychotherapist, a tradition which is not commonly taught in current counseling programs. When my practice began drawing people with sexuality issues (which is all of us) and then people seeking to explore questions around gender, my practice quickly shifted to prioritize safe space and supportive affirming care for the LGBTQAI community.
Thankfully, I'm part of an intentional collaborative of therapists connected to the Wellspring Counseling Center who share in this vision. Wellspring is a collection of highly skilled and talented professional counselors who are open, clear, direct and sensitive to very personal issues – about your life, your partner or spouse or your family life.
Carving out these specialties (gender, sexuality, chronic illness) has had many obstacles, particularly from people who think these issues are a choice. Working as a disabled woman in the south with marginalized communities and intersections involves a lot of intentional listening, learning, communication, and consultation.
Just before I was diagnosed with EDS, I was in a wheelchair and frightened about my future. For a long time, we did not know what was happening to me and I feared I would die, which can happen for some types of EDS (it turns out, not mine).
Once I knew what I had, there were only a few doctors in the whole of the US who knew what this condition was and specialized in treating it. For many people with EDS, they are first told it is in their 'head'. As a mental health professional, I knew this was not the truth. I sought out physicians who were willing to learn about the condition. There was a handful in Georgia at the beginning. Now we have over a hundred medical professionals who are working with many of our Georgia community.
Getting up each day is a struggle. I wake with excruciating pain, I have to survive on mostly a liquid diet. I was once a runner and very active. Now, much of my existence (and my husbands) is managing my condition. Managing pain is an issue in the US at present. Many people in my community have to have a wide variety of options to even survive. This can be really challenging as the US grapples with the complexity of the opioid crisis by restricting pain management options. We've been saddened to see that many pain sufferers lost hope while we as a country are trying to figure out these tough problems together.
I have a dream of having an EDS and Hypermobility Disorders Center here in Georgia to have a one-stop-shop for patients to be assessed and treated in their home state.
Please tell us more about your work, what you are currently focused on and most proud of.
There are two facets of my work. My 'company' is myself as a professional counselor. I have sat with hundreds of people, families, and groups seeking to make their lives better.
The second facet of my work is with the EDS community.
I am most proud of the collection of incredible humans that I have the opportunity to be within a significant manner.
There are literally a handful of people in the state that work with the communities I serve. It is growing, but when I began to expand my services, there were not that many.
I am a self-labeled geek and nerd. I love researching and trying to figure out mysteries. (I love British mysteries).
With EDS, it is almost a full-time job, on top of my other one: reading medical articles, networking with professionals, and trying to get medical/hospital systems to see what the problem is one of 'boxes'. Most medical specialties focus on what they do and do not have a more global view of illness. Real people don't fit inboxes. EDS crosses many specialties – gastric, pain, neurology, cardiology.
With our community we crowd-sourced data. When you gather enough scattered puzzle pieces, a picture can emerge that starts making sense.
For example, when we stand up or stand for a period of time we have the tendency to faint. This is because our blood vessels are like balloons in our bodies, and when we stand our blood rushes to our legs and out of our brains. This is related to a failure of the part of our nervous system what is supposed to make these things work automatically—appropriately called Dysautonomia. We have collected ways of keeping the blood circulating our bodes – exercises, compression gear, medications, etc.
I was invited into my work with the transgender community by clients sharing that their brains do not match their bodies or the label given to their bodies by others at birth. After doing a lot of listening and learning, I came to view gender on a spectrum. I was quoted by the Daily Mail referencing a training I was involved in called Trans 101 where I put the concept of binary biological gender on trial and disproved the binary scientifically. I stopped reading the comments and reactions as it was a very threatening idea to many.
My work with a chronic illness is a newer branch of my work. I've had the honor of helping people develop a toolkit to improve their lives and health. That really motivates me to keep going. I believe this work will grow along with the general understanding that humans are on a spectrum, our bodies and experiences don't fit into tidy boxes and we are connected with each other.
Contact Info:
Address: Melissa Dickinson, LPC
Wellspring Counseling Intown
321 W Hill Street, Ste 2D
Decatur, GA 30030
Website: www.melissadickinson.com
Phone: 404-969-5139
Email: melissadickinsonlpc@gmail.com
Getting in touch: VoyageATL is built on recommendations from the community; it's how we uncover hidden gems, so if you know someone who deserves recognition please let us know here.