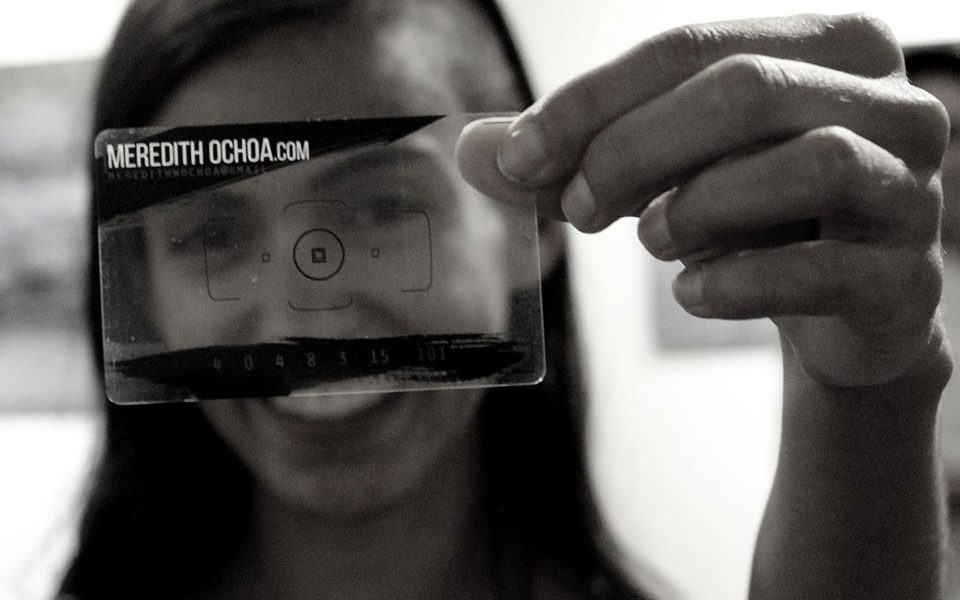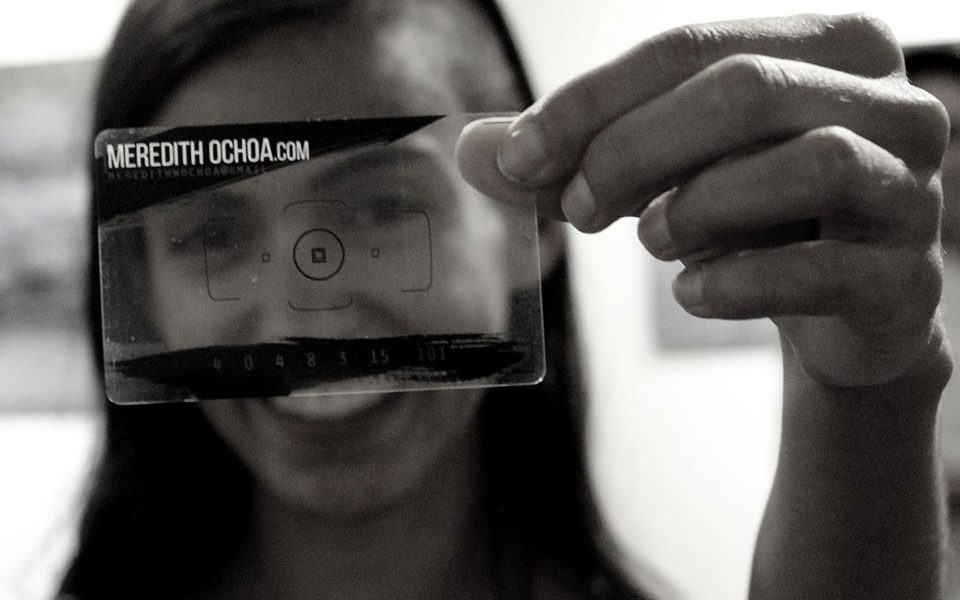 Today we'd like to introduce you to Meredith Ochoa.
Meredith, can you briefly walk us through your story – how you started and how you got to where you are today.
It all started on the planet Uranus, and then I came to Earth—and man, that was difficult 🙂
So honestly, when I first started as an artist in Charlotte, North Carolina I was around 17 years old and I started with pretty much nothing, and no formal training. My grades were horrible, and I wasn't supposed to graduate high school. I literally drew a smiley face on my SAT's. I was also very sick with an eating disorder throughout high school. I just woke up one day and I wanted to draw. And I could. Like I had been doing it for years. It just came out of me. I also had an interest in the alchemy of the darkroom with photography. My high school, fortunately, had a darkroom and I began making my own pinhole cameras. The photography teacher there, Ms. Holder taught me the foundation for everything I know today, and had an incredible impact in my advancement. With her help, I made a portfolio and as a "long shot attempt" applied to SCAD-Atlanta. Even though I really only had about a year and a half's worth of education & artwork, I was accepted with a scholarship.
SCAD is where I really launched into where I am today. I completed my Bachelor of Fine Arts (BFA) in photography for 4 years and continued to complete my Masters (MA) of photography in just one year. While I was there, I developed my own photographic process with scanography. The process I invented started as a mockery of digital photography. It also served as a technical tool to help express some of the concepts my work centered around with ballet which was a huge part of my life growing up. When I decided to make work about my experience in the world of ballet, I thought of the contradicting ideas of degradation, restriction and freedom. Being constrained by the scanner for these projects, as well as the degrading aspects of digital manipulation, I was able to translate the 'aesthetic experience' of ballet into a degraded, virtual one. This allowed people to see a perspective from someone on the inside looking out, instead of the outside world trying to look inward. I wanted the subject to become the 'negative' which related to these ideas technically and conceptually.
In older forms of photography, the glass served as the negative, or served as the transfer medium sometimes with paper positives, etc. The process of putting people under glass and having them press different parts of their body up to it in order to achieve focus & depth allowed me to expand on the foundations of photography and experiment with their role in the digital world. Also, the speed at which I move the scanner and the different combinations of light used to achieve a certain look directly related back to my early teachings of photography as the simple scientific and artistic combination of two things: light and time.
After graduating, I quickly realized the difficulty in pursuing these practices & a career in art. I worked a slew of jobs just trying to survive and fuel my work. Most of the time 3 jobs at a time—selling AT&T door to door, waitressing & night shift stock at Michael's just to name a few. I finally was able eventually to get some commercial photography jobs by working in-house product photography at Liberator and Amazon (fabric.com) as well as various print labs. The last job I had before I decided to start my own business was at PPR (professional photo resources). I rented photo equipment to people every day that needed gear for the job they had been hired for and had no idea how to even work a camera. We would show them sometimes literally how photography works. I made an important realization. I realized if someone is paying these people and they can make it with photography and are working for themselves—what the hell am I doing standing here behind the counter with a Masters?
I knew that I could no longer work for anyone else. I decided "It's not over until I win". I then combined all of my sales knowledge from my slew of jobs I had previously, reached out to everyone that viewed me in a positive light, and got to work. I wasn't ready, but I just swung the bat and continue to swing. I started out with my business in my apartment, and now have my own studio in midtown and continue to educate myself psychologically & financially as not just an artist, but an entrepreneur.
Overall, has it been relatively smooth? If not, what were some of the struggles along the way?
I think Robert Frost sums it up pretty simply: "I took the road less traveled, and that has made all the difference."
The road has been anything but smooth, but that's really life. And it's part of being authentic & free. Entrepreneur or not. It's a rich tapestry, and the things you say you'll "never do" usually end up being the most impactful.
I outlined some of my struggles in my story of how I got to where I am today, but really, they can also be looked at as privileges. All of my struggles happened "for me" really instead of "to me" and led me to this moment right now. It has been a gift to struggle through not having a place to live, financial destitution, and a complete lack of confidence in the ability to succeed. But through all of this, reviewing my dream and realizing freedom & growth are worth it.
Please tell us about Another F*#%ING Artist.
I create and sell art that questions and inspires, and is independent of the fine art gallery model. My business was founded with a rebellious spirit, and in that, I aim to democratize the fine art I create, not necessarily making it 'unlimited' in quantity, but unlimited in execution and placement.
What sets me apart from other photographers is that I'm really beyond just taking a picture. I'm an artist, inventor & entrepreneur and I combine these perspectives in my business. My art business currently consists of two models, both validating & reflecting the other. My portfolio business website showcases my fine art, conceptual projects & photographic client work at meredithochoa.com. Anothereffingartist.com started in social media, and now I am now launching it as an e-commerce platform for making art financially accessible to everyone, as well as function in life beyond the drywall. Everyday items & gear like cutting boards, footwear & pet beds infused with imagination & authenticity.
What I am most known for is challenging what a camera is and really how photography functions. The scanography process I invented at SCAD that I elaborated on in the story of my beginning as an artist, illustrates this idea. It started out of my frustration with the industry moving towards digitization and ended up being one of the most unpredictable and freeing processes I've worked in. I wanted the subject to "become" the negative, which related to my early teachings of photography as the simple scientific and artistic combination of two things: light and time.
Contact Info:

Image Credit:
Vasil Vasilev
Meredith Ochoa
Getting in touch: VoyageATL is built on recommendations from the community; it's how we uncover hidden gems, so if you know someone who deserves recognition please let us know here.