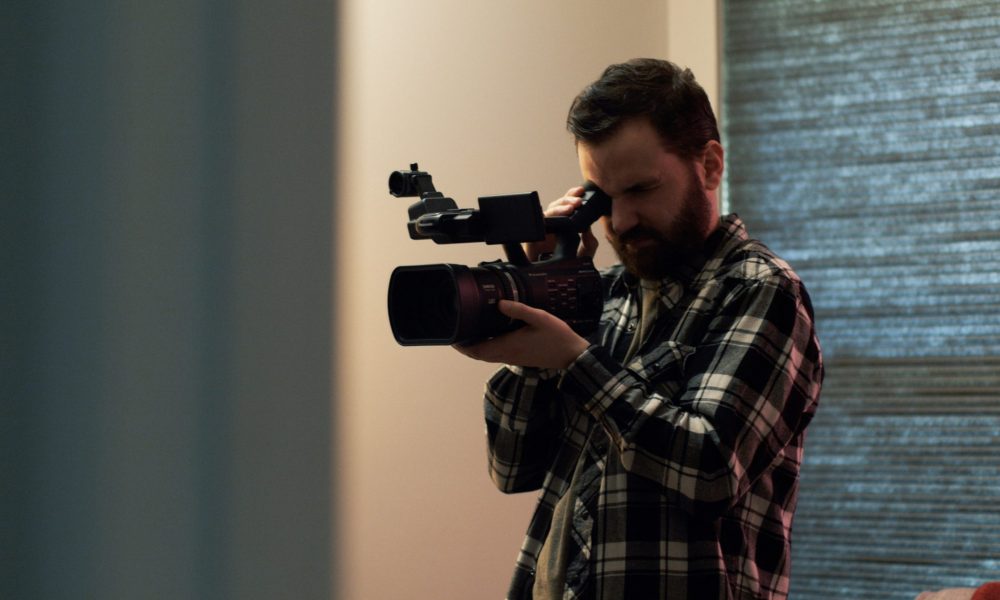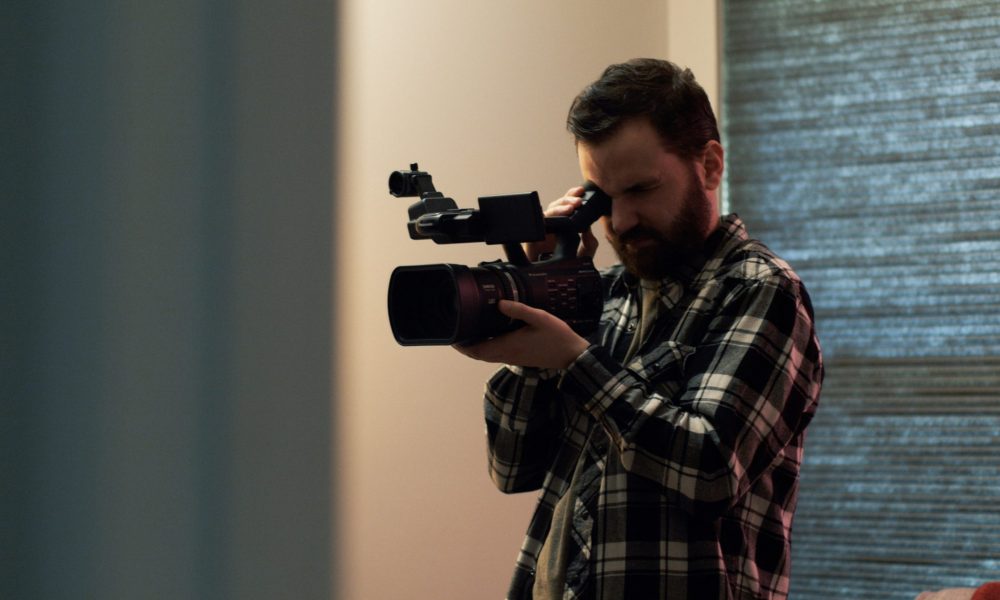 Today we'd like to introduce you to Michael Gorgoglione.
Thanks for sharing your story with us Michael. So, let's start at the beginning and we can move on from there.
So I grew up in Atlanta living in many different areas and neighborhoods. I love Atlanta but when I was about 19, I decided to leave for Los Angeles in pursuit of a career as a filmmaker. I was young and naive and didn't understand how hard the move was actually going to be. I enrolled in a film school out there but I wasn't crazy about the school and I was having trouble making friends and feeling connected. After the first semester, I realized I wasn't happy and I wanted to go back home to reassess my life. I was taking a comedy improv class at the time and after the class was over, my teacher came up to me and told me I had real potential and that I should continue. I didn't think much of it at the time because I had never even taken an acting class and I never thought of myself as a funny person.
I moved back home. I was talking to my grandmother one day about how much fun the improv class I took was and she told me about a place called The Second City in Chicago (my grandma is hip af). She said it was a theatre where a lot of SNL performers got their start. That summer, I flew out to Chicago for a week-long improv and comedy writing intensive, discovered I loved it and four months later, I moved to Chicago to study comedy. I took as many improv and writing classes as I could and loved every minute of it. I also enrolled at a film school up there and was taking film classes simultaneously. I liked the film classes but the school was just too expensive. I felt like I was bankrupting myself to get a degree that was probably worthless in the end anyway. I moved back to Atlanta, started interning at churches in their film departments and I randomly got the opportunity to be a house improv player at The Basement Theatre.
Great, so let's dig a little deeper into the story – has it been an easy path overall and if not, what were the challenges you've had to overcome?
It has been anything but a smooth road! The thing about the film industry and in the arts, in general, is that if you don't have connections, it takes years to start making a name for yourself. You really have to be committed. It's not just a career choice, it's a lifestyle. You have to make sacrifices and live an unconventional life. When I moved back to Atlanta from Chicago, I couldn't get my foot in the door anywhere. I tried finding someone to take me under their wing and be my mentor but nobody wanted to. The video internships I got at churches fizzled out quickly and didn't lead to anything. I took a PA (Production Assistant) class and hated it. All the instructor did was tell everybody that they were going be getting people coffee and that you wouldn't actually get to do anything creative. I didn't want to be getting people coffee, I wanted to make films.
I finally decided to buy an inexpensive camera and some cheap lights and over the years I taught myself how to light, edit and shoot by watching YouTube videos, reading books and practicing. I managed to get a few jobs doing some corporate videos for companies but I wasn't really into that. The amount of work I had to do for such little pay just wasn't worth my time. I decided I needed to get a "real job" as a paralegal at a law firm to support myself while I continued saving money, buying equipment and learning as much as I could in my off hours. This office job has been a huge blessing as I'm not working 15 hour days like I would be if I was crewing on Hollywood sets, so I have plenty of time to build my own identity as a filmmaker. The downside to working outside of the film industry for my living is that oftentimes I can feel very distanced from my dream. When your filing papers all day, it can be tough to find the strength to go home and start working on film stuff. But I do it. I find a level of enjoyment at my office job. It gives me money and freedom to pursue my goals.
Michael Gorgoglione – what should we know? What do you do best? What sets you apart from the competition?
Over the past nine years, I have studied all aspects of filmmaking. From cinematography to comedic acting to sound design, I think I just love the artistic process of making a film in general and I have an appreciation for all the roles. Although I wear many hats a lot of the time, I make my money mostly from Cinematography and Editing. I am the Cinematographer and Editor for a company I helped start with Maria Liatis called Cart Reel Films. Long story short, we create scenes for actors to use in their reels that look like they are from actual movies. Actors who are looking to get their start in this competitive industry need footage to show people they can act in order to get acting jobs. But without footage of them acting, it's difficult for them to find an agent to represent them. That's where we come in!
I think what sets me apart from others is probably my style. I have a love for surrealism and find it that it seeps into all areas of my work. For example, our Ladie's Night sketches are very absurd and very nonsensical, almost like an acid trip or a bizarre dream you had. In my cinematography, I like to bend the reality of the image by using filters over the lens to change the color of the sky or use strobing flashing lights to make the viewer feel uneasy. My feature film "Go Mad and Mark" frustrates people because of all the absurdist humor that's smashed up against slice-of-life-looking images. I want people to hire me when they want to take a chance and make something different. I think art is best when you challenge the viewer to think and to question what they have always known or thought they knew. Basically, I'm weird!
What moment in your career do you look back most fondly on?
There are two things that I am most proud of. The first is my feature film "Go Mad and Mark" that I wrote, directed, filmed and edited. It's currently available on Amazon Instant Video. It was my dream to make a film but I never thought I'd actually really get to make one. I mostly used all my own money for only about $10,000. It's an underground experimental film inspired by the mysterious "Cash-Landrum UFO Incident". The film is very polarizing because of its unique storytelling style. It's very slow moving and there's very little dialogue for the first half hour of the movie.
People are not used to watching movies that are not "Hollywood" or "Indie" so it frustrates them and they turn it off. This was my intention though. It's not like I set out to make an action movie and failed because it's slow and "boring". Its supposed to be slow, boring and monotonous. This is how I chose to convey to the viewer that the main character's (John) life feels meaningless and empty. The viewer is supposed to want to turn it off. But John can't turn it off, it is his life! I wanted to make a challenging movie because the filmmakers that I most enjoy (Harmony Korine, Terrence Malick, John Cassavetes) make films that challenge the way you think and the way you watch movies.
The second thing I am most proud of is the live show I get to co-run called "Ladie's Night." Ladie's Night is at the Village Theatre the first Thursday of every month. It's a show that features brand new video comedy sketches made by local filmmakers and we also feature numerous stand-up comics in between the video segments. Getting to co-run this show has definitely been one of my biggest successes because it has become very popular in the local comedy and film community after being started nearly four years ago. It was created by Zach Lamplugh, Joel Ruiz, and Brian Emond. Before actually getting to run the show, I remember sitting in the audience thinking, "Damn these guys are so funny." And I have to say, I was a little bit jealous. They started this live show from absolutely nothing and within no time at all were filling the theatre to capacity (140+ seats). It really is a great show.
Last February, after three years they decided to hand the show off to other people to run so they could free up some time to pursue new opportunities. I let them know I was interested but I didn't even expect to hear back from them. It was a complete shock when they said they wanted to meet with me and now here I am! This was the first time I ever really felt noticed for my film work-I owe Zach, Joel, and Brian a lot and I feel super lucky to be a part of it. I now run the show with stand-up comics Chris Nikitas and Amber North. We have had a blast over the past year making sketches and running the show. If you are a filmmaker or comedic actor or just love comedy, come out to the show, meet people and get involved in the community. It's a great place to make friends and make films!
Contact Info:

Image Credit:
Lola Scott, Maria Liatis
Getting in touch: VoyageATL is built on recommendations from the community; it's how we uncover hidden gems, so if you know someone who deserves recognition please let us know here.