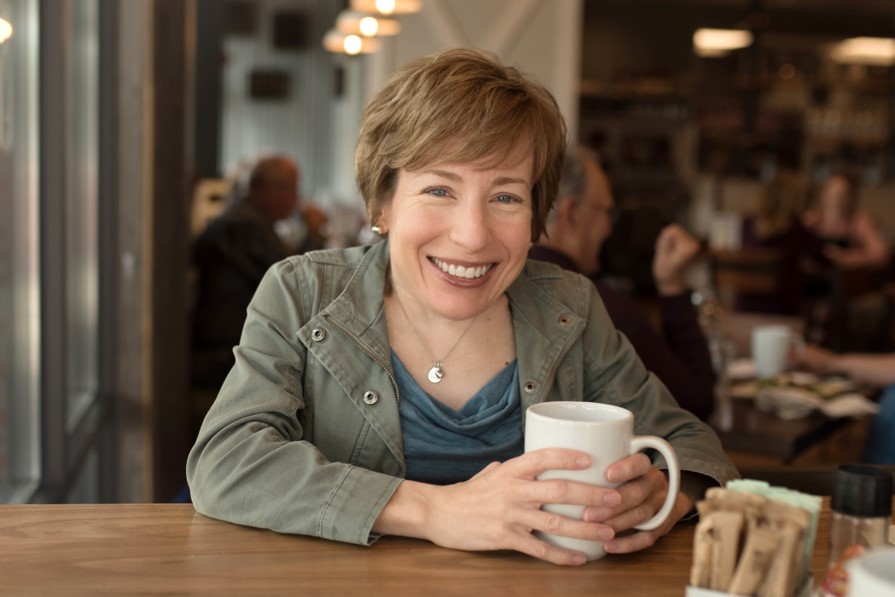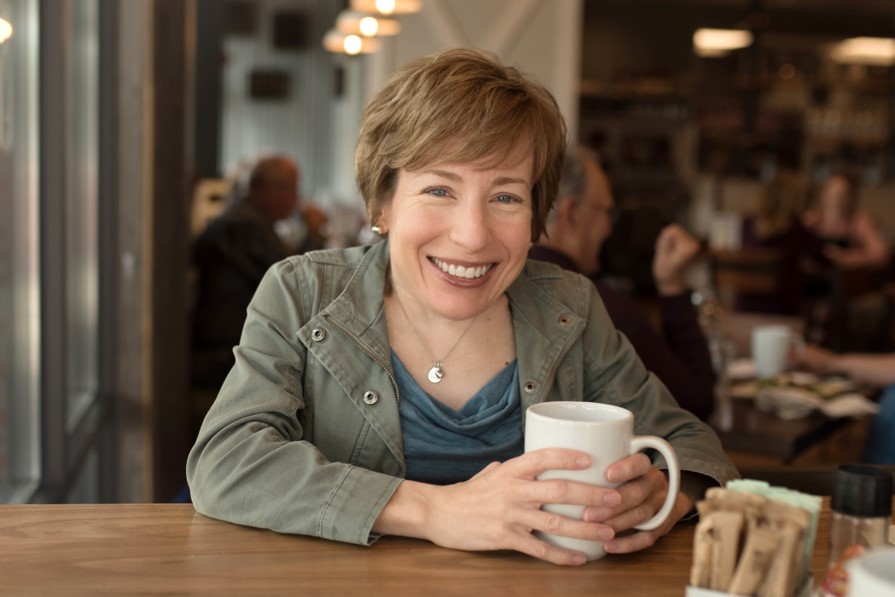 Today we'd like to introduce you to Michele Struss.
Michele, please share your story with us. How did you get to where you are today?
I was always very creative as a child and at the age of ten, my parents enrolled me in private art lessons to steer my creativity towards the fine arts. By middle school, I had fallen in love with watercolors, but when it came time for college I chose to study graphic design, thinking it was a more lucrative field. Unfortunately, that was a big mistake as my passion and gifting were in the raw and tangible qualities of art. So, after graduation, I quickly returned to my watercolors, taking on commission work. While I was blessed with ongoing orders, I was never able to paint the things that inspired and moved me personally since I was always creating what inspired others.
I finally learned the word "no" and began painting according to God's leading within my own creative spirit. I felt strongly that He was calling me to paint people (the subject matter I'd been intentionally avoiding due to its difficulty). The first piece I painted is entitled "My Hero" and is a self-portrait of sorts as it tells my story. I was born with a form of dwarfism and have had orthopedic challenges and surgeries my whole life. In the painting, I represented myself as a little girl who fell while walking with her crutches. Behind her is her hero, Jesus, picking her up. Everyone sees me as strong, but I wanted to create a piece that showed where my true strength lies. It was so well received that there were requests for reproductions; so it was through that first painting with people that I delved into the printing world and started my business, "His Paintbrush."
Has it been a smooth road?
Rarely is life or business a smooth road. There are definitely challenges as a creative small business owner. You're a one-person show with what I feel is never enough time to devote excellence to any one area. I do all the creating of the art 'and' running of the business, which includes working with printers, vendors, customers, influencers, web developers, maintaining an online presence, processing and packaging of orders, accounting, etc. It is a juggling act for sure, but the hardest part is not having more time to create.
I have also faced many challenges in the studio. Watercolor is an unforgiving medium because it is a transparent paint; if you make a mistake, there is no covering it up as in oil or acrylic. There have been several ruined paintings along the way… ruined after investing months into a single painting. I would not want to relive any of those nightmares, but God has used every failed piece for "good" in this artist. Somehow those hard-learned lessons are the most valuable ones of all. My ongoing prayer throughout my struggles as an artist is "God, You be the Artist, simply use me as Your paintbrush."
So let's switch gears a bit and go into the His Paintbrush story. Tell us more about the business.
So, my business, His Paintbrush, sells reproductions of my watercolors: lithograph prints, giclee prints, and digital prints as well as note cards. I am best known for my photorealistic style and the inspirational meanings behind each piece I create. I think that is what sets me apart from many other artists. Most artists leave the interpretation of their work up to the viewer. While I actually fully support that and one can certainly do that with my paintings by avoiding each piece's Artist Statement, my heart is for my work to breathe hope and inspire faith and the Artist Statements are a way for my paintings to resonate more deeply with their viewers.
Additionally, there is a purpose behind my work that goes beyond creating something beautiful or expressive to hang on the wall. All net proceeds from the sales of my series of children from around the world go to help children in their respective countries through various non-profit organizations. Finally, unique for a creative business, mine includes my motivational speaking which has been just another outlet to inspire others.
What I am most proud of as an artist, I am also most humbled by… my original painting of baby Jesus entitled "Immanuel… God With Us" has been hanging in the Museum of Biblical Art in Dallas, TX for the past ten years along with works by Michelangelo, Andy Warhol, Mary Cassatt, John Singer Sargent (all the masters I studied about in Art History) and Michele Struss. I am incredibly humbled by this because I know full well that it is not "my talent" that achieved such an unheard-of honor, but God's grace and work through me. He gets all the glory.
How do you think the industry will change over the next decade?
While there will always be trends, I don't know that I see any big shifts in the painting world over the next few years; but I do hope to see some shifts in my own style and work in the coming years. "More expression and less perfection" has been my motto as I try to loosen up my style and approach to painting. Perfectionism can be paralyzing and I long for freedom in my work: freedom to explore and freedom to fail.
I took a year to challenge myself in this area, committing to create a new piece of art every single week, working only on the weekends. I thought the limited amounts of time would force me to be quicker and freer. While it did in some regards, it did not free me up as I had hoped. From those 50 works of art, I am in the process of releasing 15 of them in print (one at a time) as the year unfolds.
Contact Info:
Image Credit:
Amanda Herrold Photography – https://m.facebook.com/Amanda-Herrold-Photography-328088157318000/
Ebony Vines
Getting in touch: VoyageATL is built on recommendations from the community; it's how we uncover hidden gems, so if you know someone who deserves recognition please let us know here.