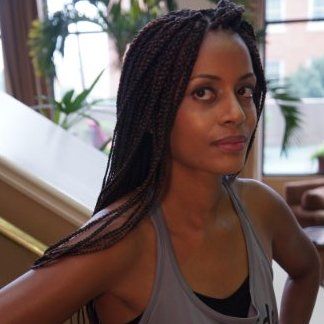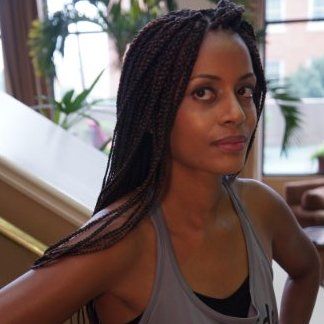 Today we'd like to introduce you to Courtney Anderson.
Courtney, please share your story with us. How did you get to where you are today?
I have been practicing law since graduating from Harvard Law school in 2006 and made the transition to tenure-track teaching in 2012, which is when I moved to Atlanta to teach at Georgia State University College of Law. When I moved to Atlanta, I had to buy a car and was not able to bike as much I had when I lived in DC, Chicago, and other cities. I missed biking, and so I started indoor cycling as a way to stay connected to the sport. I quickly became attached to specific instructors in Atlanta but noticed the operations and technology in the facilities where they taught were sub-par. I wanted to create a community that showcased their original talent, but that made it accessible and elevated the experience to include the amenities and fitness technology that are present in high-end boutique studios. Vibe Ride opened in 2015, and since then has led the city in innovative fitness classes, including indoor cycling to live bands, live DJs, and music videos. We also have included strength training options such as piloxing and pound, a dance class using weighted drumsticks. Vibe Ride has a diverse and exciting membership base and is a great place for professionals and people at all fitness levels.
Has it been a smooth road?
It is a challenge starting a business, and obstacles were encountered beginning with deciding on the name of the company. There were hiccups throughout the construction process, and navigating the competitive arena of the Atlanta fitness industry has been very informative, but also difficult. We also want to be sure to stay true to our brand, but offer something that a wide variety of people can enjoy.
What were you like growing up?
I was pretty quiet growing up, but active in school activities and sports. I always enjoyed reading and writing. Outside activities such as sledding, soccer and hiking also took up a lot of my time. I liked school and participated in activities ranging from student government to history day fairs.
What is your favorite childhood memory?
My family traveled a lot, and I liked seeing new places, especially when we went with our larger extended family to beach resorts.
So, what should we be on the lookout for, what's next in store for you?
I'm looking forward to working on professional development as a professor and entrepreneur and becoming more involved in the community of Atlanta.
Pricing:
First Class is free!
One week of unlimited classes for new members for $29
An unlimited month for $99 for new members
Contact Info: