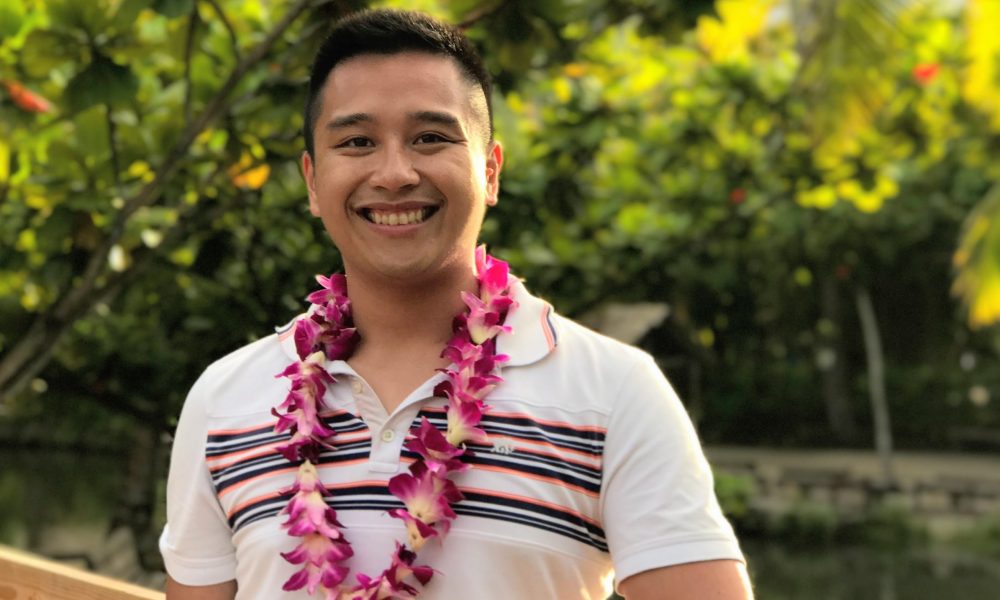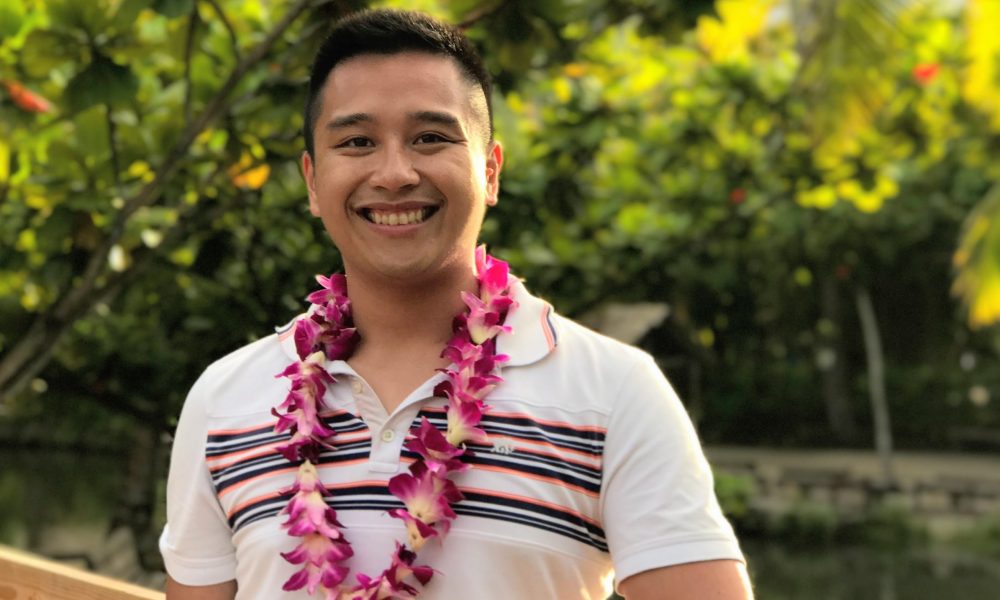 Today we'd like to introduce you to Mike Pimentel.
Mike, please share your story with us. How did you get to where you are today?
I am the owner of Adobo, a catering and pop-up specializing in Filipino-American cooking. I want to showcase the flavors of Filipino food in new and exciting preparations to celebrate the culture and values of Filipino-Americans.
From a young age, I've always had a passion for Filipino food and entertainment. I grew up in the suburbs outside New York City. My extended family lived nearby, and my parents were always hosting holiday parties, including Easter, Thanksgiving and Christmas. Naturally, the celebrations were overly abundant with Filipino food, like fried spring rolls (lumpia), stir-fried noodles (pancit), smoked milkfish (daing na bangus), and a whole roast pig (lechon) as the centerpiece. Both of my grandmothers lived with us for extended periods of time and had different styles of regional Filipino cooking. As a child, I helped them in the kitchen, usually by cracking eggs or pounding garlic in a mortar and pestle for arroz caldo, a ginger-infused rice porridge with chicken and fried garlic. Through my family's cooking, I became accustomed to the balance of sour, salty, and sweet flavors of traditional Filipino food and ingredients. By high school, I started cooking independently by preparing dinner while my parents were both working late. Over the phone, my mom would walk me through cooking chicken adobo, a vinegar and soy-braised chicken dish with plenty of smashed garlic. By the time I left home for college, preparing dinner for my family stirred my interest to keep experimenting and to develop my own cooking style.
I went to engineering school in the East Village of Manhattan, where the streets are crowded with great food from all over the world. This exposure gave me an appreciation for Japanese, Italian, Chinese, Thai, and Mediterranean cuisine, which broadened my palate to more flavors and textures. Fast forward to a few years after college. I received an opportunity to move to Atlanta for work. The thought of leaving NYC's amazing food scene scared me, but I gave it a shot and was thoroughly surprised at the quality, diversity, and character of ATL's thriving food scene. I've lived in Atlanta since 2014 and am still convinced that I made the right choice.
One thing I missed while living in Atlanta was the home-cooked Filipino food I grew up with and enjoyed. I sought out to get involved in the ATL food scene by helping chefs at their pop-ups and connecting with fellow foodies. In 2019, after cooking for a large charity event with the Filipino-American National Historical Society (FANHS), I decided to bring my own spin on the flavors, hospitality, and culture of Filipino cuisine to the Atlanta community.
Has it been a smooth road?
Starting a pop-up and catering business certainly has its challenges, especially with finding a space to prep, transporting and setting up shop, and breaking everything down for each event. Fortunately, my experience with the ATL food community has been so friendly and accommodating, fully embracing the idea of Southern hospitality. Mia and Carlo from Kamayan, an incredibly successful local Filipino pop-up, have been very supportive and inspire me to keep cooking and growing. My friends and family have been amazing as well by helping me with recipe ideas, volunteering at my pop-ups, and especially taste-testing my dishes.
I don't have formal culinary training, so I was hesitant to get into the food business with seasoned chefs and restauranteurs. Despite that, I've gotten so much encouragement from my customers and other chefs, which motivates me to keep improving and experimenting.
Juggling my pop-up with my day job has also been challenging at times, so I am always trying to find the right balance. I have to be diligent with my time when prepping for events, which requires a lot of planning. My passion for Filipino food keeps me going, and it is most rewarding to share my cooking with others and meet new people at my events.
Tell us more about the business.
There is a growing community of many Asian cuisines in the South, but Filipino food is still largely under-represented. Through Adobo, I want to make Filipino food approachable for those who are unfamiliar with it, but new and exciting for fellow Pinoys and Pinays craving the flavors of home. One of my most popular dishes is a taco filled with pork sisig, a famous chopped pork belly dish served with onions and lime. I take pride in creating thoughtful Filipino dishes that everyone can enjoy.
My cooking style is heavily influenced by my family's flavors and preparations from home, though my approach to food and cooking goes beyond that. I view my family's cooking as a starting point to great flavors and textures, and I want to weave in cooking styles and preparations from other cultures to create a truly unique experience. My dishes reflect what I have learned and experienced both inside and outside the house because I believe that every cuisine has something delicious to offer.
Most of my pop-ups have been at local breweries and other events around town, but my next move would be to host my pop-up events and serve a full dinner service. I want to create a comprehensive dining experience to showcase unique and exciting dishes for my customers and establish myself in the Atlanta community. Eventually, I would love to open a brick-and-mortar restaurant to create a unique space for the community to gather, relax, and enjoy exciting comfort food. For now, working as a pop-up gives me the freedom and flexibility to develop my style.
So far, it has been an exciting and fulfilling journey, and I owe my accomplishments to the local community, my friends, family, and especially my wife Fei for supporting and encouraging me through it all. I look forward to the opportunities ahead!
How do you think the industry will change over the next decade?
I see a shift towards more local restaurants and away from larger established chains. Every year, more people are moving to Atlanta from all over the country, and that diversity brings a demand for more variety and authenticity in food. Customers are looking for food options that are more inclusive of different diets, such as vegetarian, pescetarian, and gluten-free. Because of this, I try to offer a variety of menu items that can be enjoyed by anyone with dietary restrictions, not by omitting ingredients but by reimagining dishes with these preferences in mind.
The industry is also relying more on technology and social media, both to help reach customers and to create a better dining experience. Customers are becoming savvier when choosing what and where to eat, and that is allowing pop-ups like Adobo to gain an audience in non-traditional settings. Restaurants are also able to get feedback more quickly and directly from customers rather than relying on published reviews, which allows them to more easily adapt. It's an exciting time to be in the food industry, and I'm eager to see how Atlanta's food scene will evolve.
Contact Info:
Suggest a story: VoyageATL is built on recommendations from the community; it's how we uncover hidden gems, so if you or someone you know deserves recognition please let us know here.