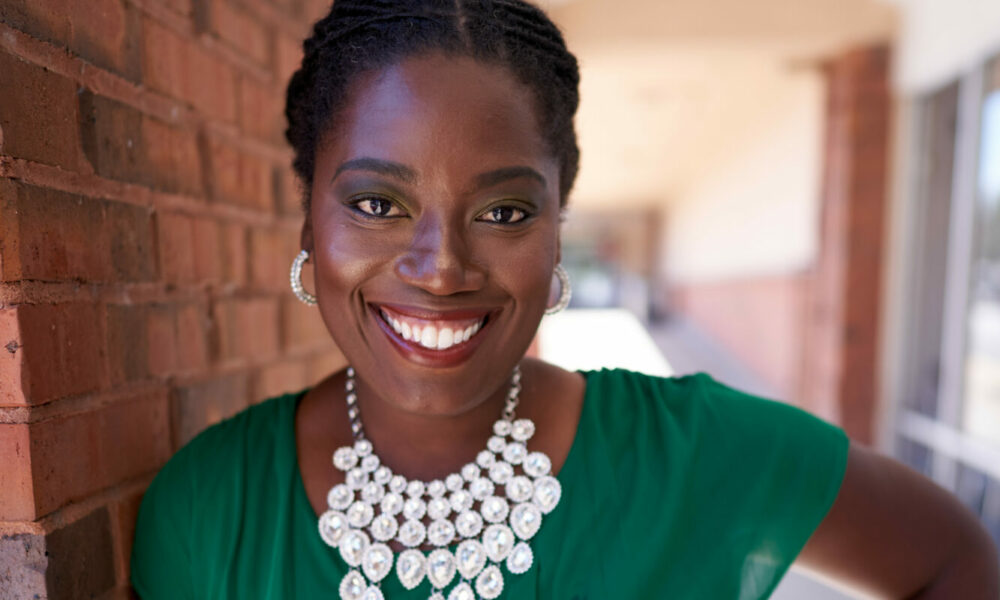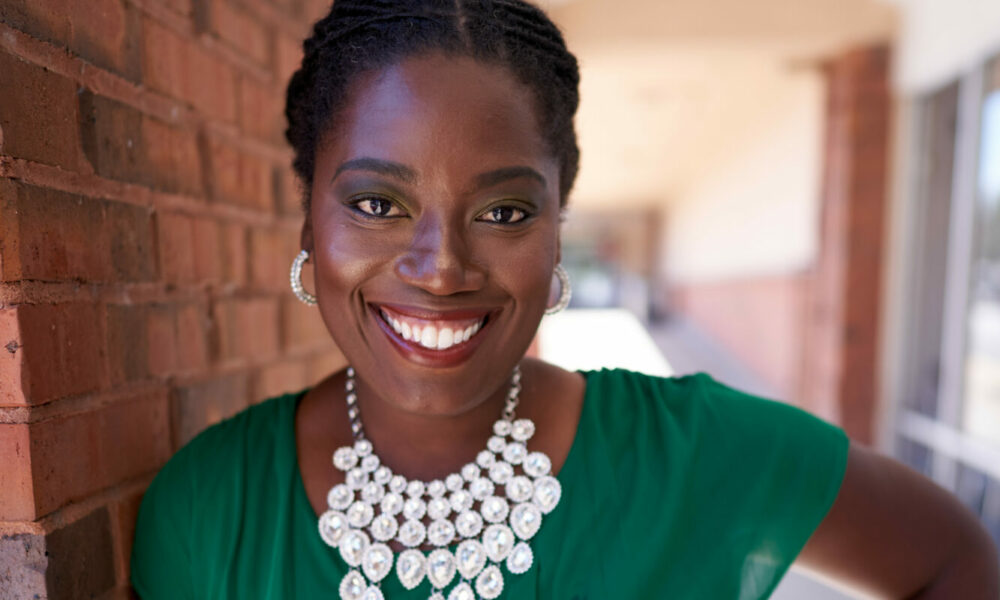 We are thrilled to be connecting with Monique Russell again. Monique is an Inspiration Teacher, Clear Communication Coach and is also a content partner. Content partners help Voyage in so many ways from spreading the word about the work that we do, sponsoring our mission and collaborating with us on content like this. Check out our conversation with Monique below.
Monique, it's been too long since we last connected. Thanks so much for taking the time to share your thoughts with our community again. Some readers might have missed our prior conversations, so maybe you can kick things off for us with a quick intro?
For as long as I can remember, speaking in front of groups is something I always wanted to do and enjoy. I started at the age of 8, and continued all throughout my life. After years of professional and academic study, I found myself passionate about teaching women leaders and teams how to have positive and productive relationships at home and work using effective communication tools and strategies. I've been able to teach and speak internationally, work with global coaching clients, and teach corporate organizations like Amazon, the Centers for Disease Control, Verizon, Intel, Equifax, and the world's busiest airport, Atlanta Hartsfield Jackson International how to implement communication strategies that foster connection, community, creativity, and courage. I can teach you too. I am the author of the Ultimate Speaker's Guide, the book Intentional Motherhood: Who Said it Would Be Easy, and host of the Bridge to U podcast. Connect with me on LinkedIn at www.linkedin.com/in/clearcommunicationcoach
You started the podcast Bridge to U: Understanding and Black Unity. Why is Black cultural unity so important to you?
As a multicultural woman, raised in The Bahamas, with Nigerian heritage, and living in the United States, Black cultural unity is important to me because I have seen and experienced first-hand how the division between others and yourself can limit your God-given, innate potential to fulfill goals, dreams and more importantly, experience great relationships. As human beings, we are not islands. I have seen and experienced first-hand what is possible and what can be accomplished when you love yourself, your heritage and embrace other Black cultures. I have witnessed first-hand with colleagues, and coaching clients the opportunities, the freedom, and the passion that is unleashed when unity and love of self and Africa is at the forefront. The impact of their personal missions escalates at exponential levels. For example, Wode Maya, a guest on my show shared his journey to self-love being an African village boy who identified as anything but African. Through self-love, immersive travel experiences, he embarked on a journey to share his story and others' story through YouTube. With almost 1 million followers, he would not be where he is today without embracing self-love and Africa. When my client, Judy McCutcheon, CEO of Go Blue Inc, did not like her natural hair, focused on Colorism, and could not stand African Americans in the past, she struggled. But in her episode on my show, we learn of her awareness journey to self-love. After embracing herself, she embraced her natural hair, learned more about other Black cultures and today has become a passionate advocate expanding her business globally, becoming an author, and writing her first TED talk.
Who did you write the book, Intentional Motherhood: Who Said it Would be Easy for?
First and foremost I wrote the book for women in my family, Black, African and Caribbean women who had exposures similar to mine but did not have the communications skills and tools I had through my expertise to be able to navigate the Motherhood journey with intention. I wrote it to leave a legacy for my grand, and great-great grandchildren (which I don't have yet by the way) to have an accurate account of what I experienced. Secondly, I wrote the book for working moms who need to release shame, guilt, and overwhelm. I wrote it to support moms on their healing journey and being the best version of themselves so they can intentionally model healthy communication practices with their children. This is not a traditional Motherhood book. It's one that truly empowers women to decide what their Motherhood identity could be without societal limitations.
What benefits can women business owners gain by becoming effective public speakers?
Women who are effective at public speaking increase their visibility, credibility, and impact. They increase their business clients, they are invited to special events and experiences, and they feel fulfilled in their mission. This is when it is done right. Too many people use public speaking as a way to build confidence, but it doesn't work like that. Confidence from the outside in, is fleeting and doesn't last. You will get off stage and still feel unfulfilled. What I help women building brands do is to connect their stories to their mission. When this aligns, every time you speak, you get a long-lasting sense of fulfillment regardless of the outcome.
What are the top 3 skills you feel Diversity and Inclusion leaders need to help their teams progress?
We are in a time where Diversity and Inclusion is a must. Diversity and Inclusion leaders need to provide their teams opportunities to grow in Presentation Skills so they can communicate their messages more effectively and understand their audience. They also need to help their teams strengthen Emotional Intelligence so they can build trust, reduce conflict and increase compassion in their personal and professional lives. And they need to help their teams develop Cultural Competency so they can reduce racism, discrimination, prejudice and bias. The challenges diversity and inclusion leaders face to supporting their teams with these skills are vast.
1. They may not understand how these skills directly relate and tie to the overall mission of building a healthy work culture.
2. When they do understand the connection, they may not be able to leverage a meaningful training cadence for effective skill development and instead resort to one off presentation to show that at least something is being done.
3. They may not realize they too need support in leading these efforts and being able to see the picture from outside the frame by using external support. These are all real challenges to implementing successful skill development.
How do you relax when you are overwhelmed?
When I feel overwhelmed, I have a number of go to strategies. I am a journal junkie so I use a system to process my emotions on the spot. I then think about micro-steps. What is the next right thing for me to do at this moment? And I repeat that question over and over until my flow gets back. Depending on the situation, I go in nature. I go for a walk, sit in the sun, and put my feet in the grass. I drink water, do some deep breathing, listen to something positive or call someone I can talk to.
Why is it so hard for training to work long-term?
Training is very effective to address skill development. It can become ineffective for a number of reasons. If the topic is not relevant to the participants, if the design of the training due to length, delivery, presenter, and other factors are misaligned, it will not be as effective as it could be. The biggest reason for a decline after training is that there is no follow-up. There is no next step from which to build on and over time, what is learned wanes. Take for example learning a new language. I learned Spanish and even minored in it in college. For a period of time, I kept up with it and practiced, but it has been years that I have used it and now I am beyond rusty with Spanish. Learning requires continual support. When we work with clients, we suggest for them to consider building in a program, and not one-off sessions.
Thank you so much again for sharing all of this with us. Before we go, can you share with our readers how they can connect with you, learn more or show support?
Absolutely. Connect with me on LinkedIn at www.linkedin.com/in/clearcommunicationcoach. Send me a personal invite and don't just hit the follow button. Tell me you saw this interview. Connect with me on Instagram @clearcommunicationcoach Visit my website at www.clearcommunicationsolutions.com
Subscribe to my YouTube channel: Grab a copy of my books: https://bit.ly/CelebrateWomenIntentionally and https://bit.ly/UltimateSpeakersGuide
Contact Info: