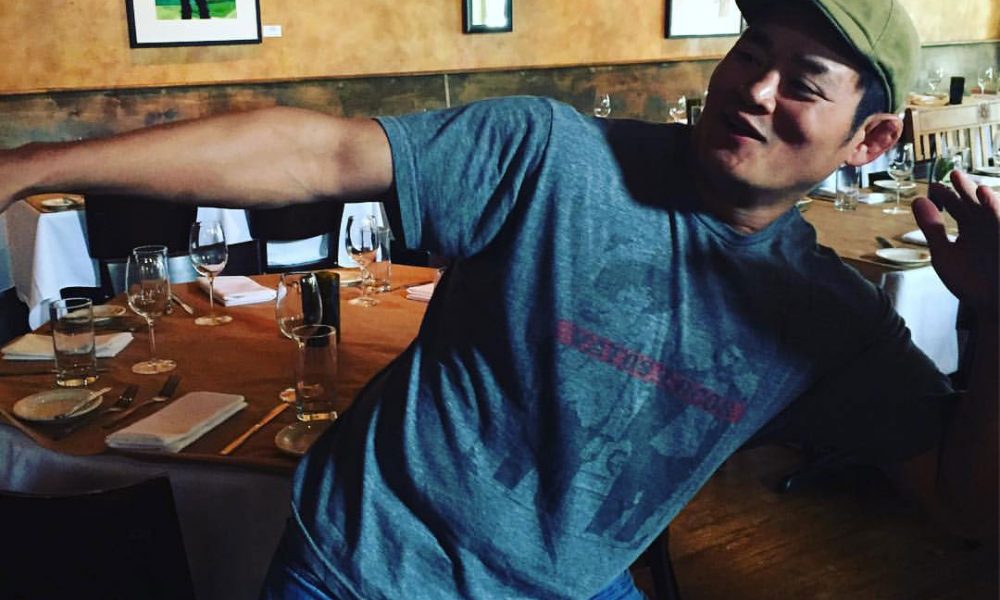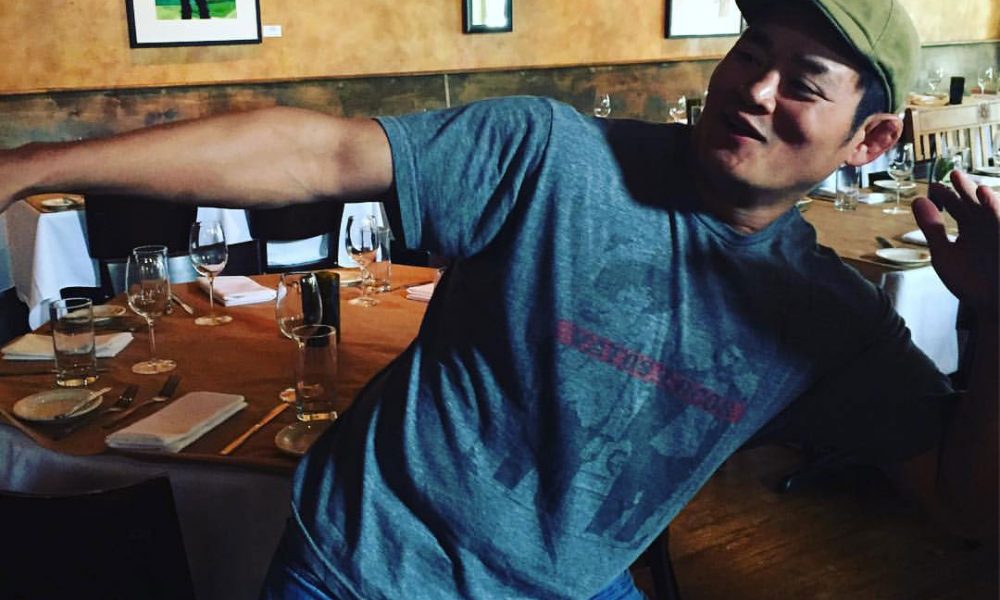 Today we'd like to introduce you to Tom Nguyen.
Tom, can you briefly walk us through your story – how you started and how you got to where you are today.
I was born in Atlanta, GA at Grady Hospital, so you could say that I wouldn't be here without Grady. My family escaped the Vietnam War in 1975 and settled in Atlanta. Before I was born, my family was interviewed by WSB-TV's Monica Kaufman (now Pearson) for being the very 1st Vietnamese family to move to the Atlanta area after the Vietnam War. It's arguable that I am the 1st person of Vietnamese descent to be born in the ATL. Until someone proves me wrong, I'm claiming it.
Let's fast forward several years later to 2001. I started working as a sales rep for Powerhouse Interactive, a small web development firm in Atlanta right off the Chamblee-Tucker Rd exit. A year later, I purchased the name mrtechnique.com and built my first website. I found web design to be more intriguing than sales, so I would learn about it during my free time and apply what I learned on my website. At the time, mrtechnique.com was just a personal website, but I dreamed of it being a business website. Being able to build something that could be seen anywhere in the world that had an internet connection was intriguing to me.
I continued to learn about web design by reading books, following online tutorials, and asking Powerhouse Interactive's web designer for advice. By the end of 2002, I was no longer working for Powerhouse Interactive, and I was freelancing part-time. I continued to learn about web design over the next few years while working other menial jobs. In 2005, I had built up enough clients to provide web design on a full-time basis. All of my business came through word-of-mouth.
Mr. Technique officially incorporated in 2007. I was living in Grantville, GA (about 15-20 minutes south of Newnan) during this time. Although I had enough work to provide web design on a full-time basis, I wasn't generating enough revenue to live off of. I had to take whatever business I could get, and that included less than desirable pay for projects. Most web design companies have gone through this phase of having to take projects that paid pennies, and my company was no exception. I was able to build websites, but I had to depend on people to refer business to me. That's not a good place to be in. Here I was promoting web design as a way to generate business, but I couldn't generate business for my own company.
Times were tough, and I was so broke that I couldn't even buy a soda without having to use a credit card. Haircuts were a treat for me because I couldn't afford them often. By the end of 2010, I took a job as an admin assistant to make ends meet. This included tasks like bringing the boss coffee. Talk about hitting a low. I didn't care though. I just wanted a steady paycheck again, and I had enough of calling the shots. I seriously considered closing my business, but I didn't. I decided to just run Mr. Technique on a part-time basis. The part-time job gave me a little breathing room financially, and I slowly started getting my entrepreneurial spirit back. A new client came in via word-of-mouth, and someone who I did a non-profit website for free of charge wanted to outsource me for some of his company's web design projects. This was perfect timing. The admin assistant job was a temporary job, and I was laid off a couple of months after these two events happened around August 2011.
Being laid off may be sad news to many, but it was great news for me! With my existing client work and my subcontracting work, I was able to earn just enough revenue to survive even if it was just barely enough. I didn't have to depend on any one employer to pay my bills. I was now living in Atlanta (the Poncey-Highland neighborhood) in a one bedroom apartment with my girlfriend (who is now my wife). She was concerned about me being laid off, but I wasn't. I felt confident that I could make my business succeed because I had an Atlanta address to use for my business. I felt totally confident that I could get Mr. Technique to the top of Google for web design in Atlanta.
I didn't have much money, and I was working in the bedroom. All I had was a dream, a will to succeed, and a woman that loved me for who I am. That's all I needed. I spent several late nights in bed learning about SEO and WordPress (which allowed me to build better websites) on my mobile phone. What had happened to Mr. Technique over the next few years was nothing short of astounding. By applying my learned SEO techniques and building WordPress websites for clients, Mr. Technique went from being on page 7 or 8 on Google to the top of page 1 for Atlanta web design related keywords. On the way the top, I was lucky enough to be interviewed by Entrepreneur.com, Money Magazine, and Atlanta SEO Expert, Jenny Munn which helped contribute to Mr. Technique's Google positioning.
I was able to move Mr. Technique out of the apartment and into Strongbox West, a badass co-working space in West Midtown Atlanta with a cool hipster vibe. Strongbox West is also the home of Scoutmob and small growing businesses like Lab Tactical, CurrentCommerce, and my lawyers, The Atlanta Lawyers. I have a cool office with a nice window view, and I have a sweet area for client or prospect meetings. I love going to work there.
Speaking of work, I can no longer do all of the work, and I now have a small team of specialists to help me. Mr. Technique doesn't just provide web design anymore. Mr. Technique specializes in web design, SEO, and now (because of client demand) social media marketing. Rarely does a day go by that someone doesn't inquire about business, but I make sure that we don't take on more than we chew. I've stayed true to my company's mission statement, and that is to give priority to our existing clients rather than potential new clients. We don't promise to do anything for our clients that we can't do. With that being said, I'm always learning so I can do more, and I'm always looking for ways to do things more efficiently.
Great, so let's dig a little deeper into the story – has it been an easy path overall and if not, what were the challenges you've had to overcome?
Definitely not. The biggest struggle in the beginning was to generate leads for Mr. Technique. SEO and to a smaller degree, social media marketing, has taken care of that. We've gotten inquiries from not just Google, but Bing, Yahoo, Twitter, Instagram, Facebook, LinkedIn, Manta, vendor websites, and word-of-mouth. My main focus these days is not to get more business but to improve our process. What good is having more business if you can't take care of your new customer/client? The goal is to have every facet of Mr. Technique running like a well-oiled machine.
Mr. Technique – what should we know? What do you guys do best? What sets you apart from the competition?
Mr. Technique started out as a web design company but now provides a full suite of digital marketing services: web design, SEO, and social media marketing. Web design and SEO go together like burgers and fries, and social media marketing is becoming more of a necessity for businesses. Facebook, Twitter, and Instagram are in the top 20 most visited websites.
I'm most proud of making Mr. Technique succeed by being honest. I've never been a fan of "faking it until you make it". What happens when you make it? By then, you will have become a professional liar. I'm also proud of the team that I assembled. My web developers, graphic designer, social media marketer, copywriter, and assistants are all intelligent and honest people.
I don't know what sets me apart from others. Maybe being the first person of Vietnamese heritage to be born in Atlanta, GA sets me apart. Other than that, I'm just another person with two arms and two legs.
What moment in your career do you look back most fondly on?
I'm proud of starting and building a successful web design firm in Atlanta with no experience in the field. I am also proud of getting my business to succeed using my own methods. I didn't copy anybody else's method of doing business, and I have been transparent with our clients. I once told a client that if he didn't feel like he was getting value out of our services, then he should stop using us. He responded by telling me that no one had ever told him that before and that by saying that, I'm definitely am not out to take people's money. Our goal is to help our clients generate more money than they pay us.
Contact Info:
Address: Mr. Technique
1040 West Marietta St NW (Appointments Only)
Atlanta, GA 30318
Website: www.mrtechnique.com
Phone: 404-419-6730
Email: tom@mrtechnique.com
Getting in touch: VoyageATL is built on recommendations from the community; it's how we uncover hidden gems, so if you know someone who deserves recognition please let us know here.