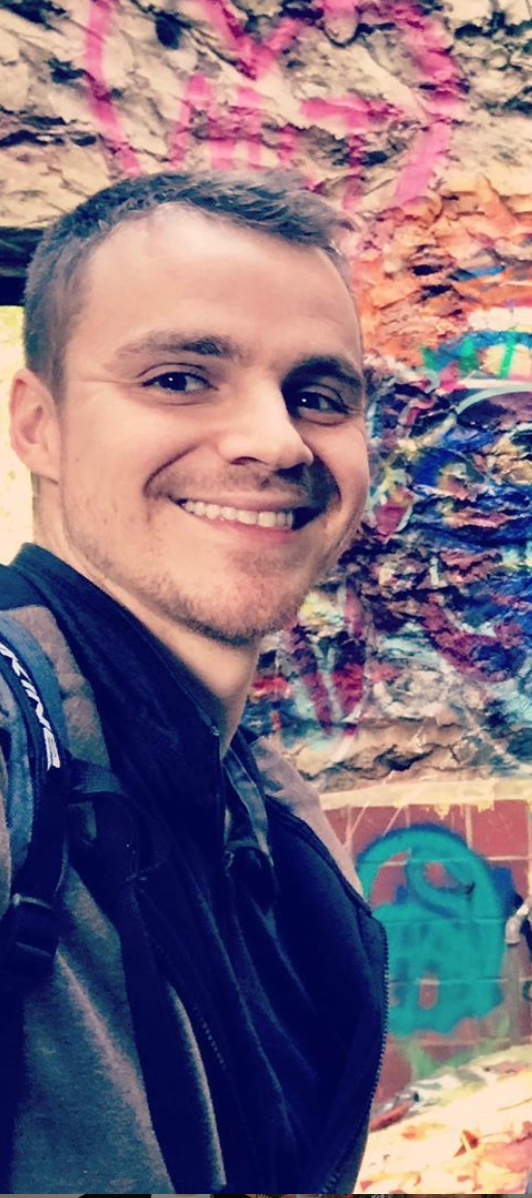 Today we'd like to introduce you to Nathan Allen Hare.
Nathan, please share your story with us. How did you get to where you are today?
In high school, I was one of the hippie, artsy kids who took to theatre and fine arts to explore my areas of interest. I remember reluctantly signing up for Drama 1, getting talked into auditioning for the school play that was just around the corner and immediately walking out after entering the auditions area and having a mini panic attack.
I came around the next year after developing connections and friends in my continuing Drama class and landed the role of Crazy ole Maurice in the spring musical, "Beauty and the Beast." Holy cow, I thought, I'm gonna have to sing in front of hundreds of people, including all my friends and family. To sum it up, this terrifying and exhilarating experience drove me to develop a labor of love that lasted until my high school graduation, I loved acting so much, and my beloved Drama teacher/Theatre director tried her best to talk me into acting school, which I strongly considered but ultimately decided to take a safer, more practical route to discover the other sides of my being.
I enrolled that fall in the University of Southern Mississippi's Psychology program, later adding Spanish as a minor and then upgrading it to a second major. This led me to attend a semester-long exchange program in a university in Spain, another life-changing experience that opened my eyes to the world beyond, not only my home state but my home country. I loved it.
But I knew upon my return that something important was missing from my life. I'd made a close friend who was a Theatre major at USM and found myself attending parties with students from that department, feeling excited to be back in a familiar setting with likeminded people but also very separated. All their inside talk about acting classes, upcoming auditions and shows, stories about their faculty, etc. made me feel like I was living a life parallel to the one I could've had, missing the mark on my intent to live authentically.
I started to rethink my life and its direction. What was I gonna do with BA degrees in Psych and Spanish? I panicked. I confided in a friend who had changed her major several times, most recently landing on Theatre. That's what I'll do! I thought. So I changed my major from Psychology to Theatre… For about 24 hours. Heather told me right after I announced the news that seasonal auditions were that very same night. Oh shit, I blurted with a heavy exhale. Short version – I bombed completely, fell apart that night, and switched back to Psych the next day. I'm so glad I did, though. I would've had to stay at USM for two extra years. Phew!
After graduation is when the world stopped turning. Okay, NOW what am I gonna do? I felt pulled in so many directions and decided to go in the foreign language/humanitarian direction. I developed an interest in joining the Peace Corps, much to my father's excitement and my mother's chagrin, and began the application process. I then enrolled in a month-long ESL program in Costa Rica to prepare for a' two-year-long English teaching program in a Latin American country (which country being unbeknownst to me at the time as I was in mid-application process). I panicked again. Is this what you want, Nate? or is it the idea that you love so much? What is it that you want to do in life?
I backed out of the Peace Corps, spent a few months working as a college-graduate barista at a local café, and developed some friends with whom I'd later move to Seattle on a whim and enroll in the Seattle Film Institute's very first Film Acting program. YES!!! Back to my soul, I went! I loved that program so much and felt like I discovered my life's true calling.
The best part about having a mixed educational background is that you can pursue your passion while having another skill set that qualifies you for good jobs beyond retail or the restaurant industry. Don't get me wrong, there is nothing wrong with those types of jobs, but I quickly discovered during my time in Seattle that they weren't for me. Upon graduation with my Film Acting certificate, I landed an agent and pursued work in the city's film industry while working as a rideshare driver, restaurant server, barista, researcher for the Office of Civil Rights, and K-5 after-school Spanish teacher. I felt the grind and was pretty proud of myself.
I had gotten parts in training videos, formed a sketch comedy group with a great friend, acted in short films, and even got a VO gig for a very popular video game. I was also invited back to SFI for a complimentary year of instruction under the amazing Amanda Bearse, former star of "Married… With Children" and "Fright Night." She was the missing piece from my program, and I will be forever grateful for her invaluable lessons (not to mention U-Hauling my furniture from Seattle to Atlanta as a favor… WOW).
A couple of years after being with my agency, I realized that I was not in a city rich with acting opportunities beyond commercial work, and I was hungry for professional, narrative content. I was also a bit tired of rising rent, notable overpopulation of the city, and distance from family in the Southeast. With a few month's notices, I planned the move to Atlanta with a good SFI friend I'd made and ended up in the shittiest apartment of my life with no friends, no connections, no agent, and no job. What the hell was I thinking?
But I wasn't scared. I pulled through those cold, winter nights driving Uber and Lyft and looking for day jobs on Indeed while updating my actor's website and seeking film gigs online. I applied to six major Atlanta agencies in January 2019 and here I am on New Year's Eve, having heard back from zero of them. But while that has disappointed me, I have not let it upset me. This fall, my roommate and I moved out of that crummy apartment and into one we love (for about the same price, mind you), at the same time getting another job as an after-school Spanish instructor at a bilingual academy – my absolute favorite so far! To have a job that values you and your skills and where you feel you're using all your skills and educational background is truly invaluable.
So here I am, one day away from 2020 and ready as ever to pursue this new decade with vigor and positivity. I have been shaken and challenged on my journey, and I'm better for it. I have spent this fall enjoying my new home and job, feeling the dust settle around me as I lay my foundation to do the best work I can. I want to see plays and musicals, make new friends, create another sketch group, get involved in web series, and more!
Overall, has it been relatively smooth? If not, what were some of the struggles along the way?
Being an artist requires a rough road with lots of unexpected turns. Financial trouble is the biggest struggle that comes to mind. It's so hard to make a living nowadays, and acting tends to take a long time to pay the bills. My struggle for years has been to find the perfect "side job" (which would be my main source of income) that allows me enough financial freedom to not worry about whether I'll have enough money in the bank for this upcoming car payment of rent check so that I can just focus on acting! Aye aye aye!
*Luckily, I now have a job that I actually enjoy, with good hours and which pays more handsomely than I expected, not just monetarily but with so much love and support from all the staff and administration.
Honestly, the major struggle along the way has probably been mental. Mind over matter, right? I feel so slowed down artistically by the need to make a living that I let mundane things get in the way of my progress as an actor, writer, producer, etc. But on the flip side, if I pursue my art with too much effort and energy, I won't have enough left for other important parts of my life, like spending time with friends and being fully present in my school job.
Another struggle that gets me down is… What do I do without an agent? Luckily, I never fully relied on mine in Seattle to financially support me or get me my "big break," but it gave me big sense of confidence and kept me on my toes for quite some time; it made me feel professional, seen, represented, and with a leg up in the Seattle film community. Now, in Atlanta, I'm a small fish in an even bigger pond, maybe even a great lake or gulf with as popular as film and TV are becoming here! So my challenge is to think practically about what I can do with my skills as writer, comedian, and storyteller to develop a body of work that is more special to me than what I might get through an agent. I get to take ownership of what I create when I make or help make something from the ground up, and I know that is something that will ultimately help me more than just going out for things in hopes of being what other people want or expect.
Please tell us about your work.
https://www.nathanallenhare.com/ As an actor, my company is me. I've tried hard to have a diverse body of work to show. I've been in plays, musicals, short films, training videos, sketch shows, web series, and more, but I am most known for my comedy – mainly just as a funny human being, and hopefully soon to be in the Atlanta comedy scene.
I think what sets me apart from others is my diverse life experience, a knack for comedic material and timing, and social awareness. I'm not a clueless goof, and I know how to read a room. I've had many jobs, lived several places, met many different people, and have a whole new ocean of experiences to pull from in my writing and acting. Others have this too, but none is exactly like that other. For instance, for my very first gig in a training video, I performed in English and Spanish, a skill I wouldn't have had if I had decided to study Theatre in college instead of Spanish. The sketches I've written are inspired by the people I've met and the creative banter I've had with them. My emotional experiences inform choices for more serious roles, for which I might feel I could not relate had I not undergone everything I had leading up to now.
Any shoutouts? Who else deserves credit in this story – who has played a meaningful role?
Amanda Bearse – actor, director, producer, teacher, mentor; Acting teacher, Seattle Film Institute. She taught me the Meisner Technique and helped my friend Arri and I create a web series pilot before I moved from Seattle to Atlanta. Chris Blanchett – Communications Director, Seattle Film Institute. Coordinated the first SFI Acting program, let me and other writers of a web series use the school for writing, filming, and approved for me a complimentary extra year of education under Amanda Bearse.
My parents: While they helped teach me independence and autonomy, they never let financial challenges get in my way. They even supported my endeavors in Seattle after jumping trains from teaching English abroad to becoming an actor.
Rosario Rieger – actor, director, writer, producer, great friend; former classmate at SFI. Best friend in Seattle always pushed me to use my skills as a comedian in whatever capacity I could and always believed in me, even when I didn't believe in myself.
Arri Williams – actor, director, writer, producer, great friend; former classmate at SFI
I wrote and created the web series pilot "Curtain Call!" with me before she moved with me from Seattle to Atlanta. I could not have gotten here without her!
Contact Info:
Suggest a story: VoyageATL is built on recommendations from the community; it's how we uncover hidden gems, so if you or someone you know deserves recognition please let us know here.