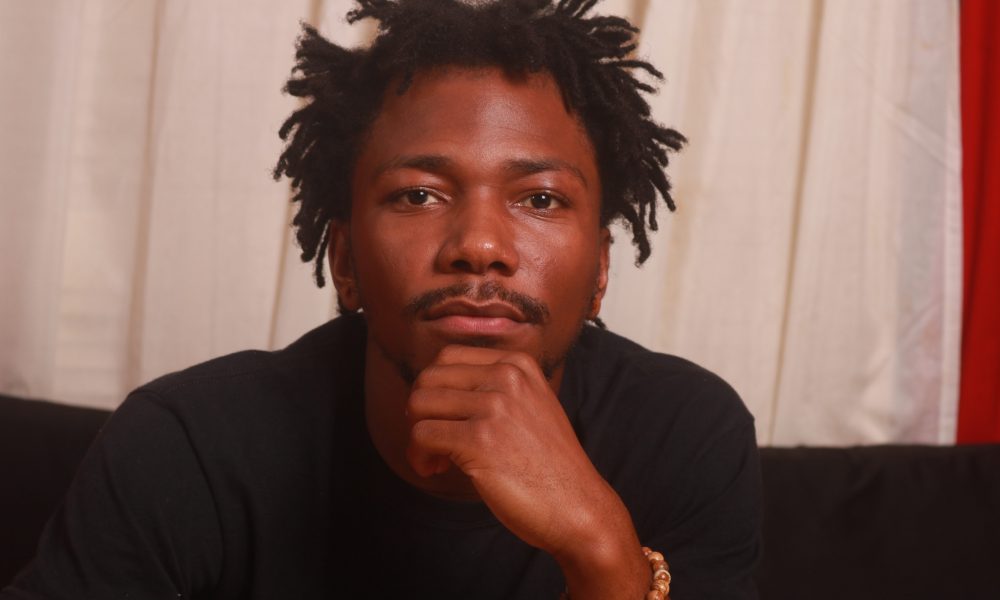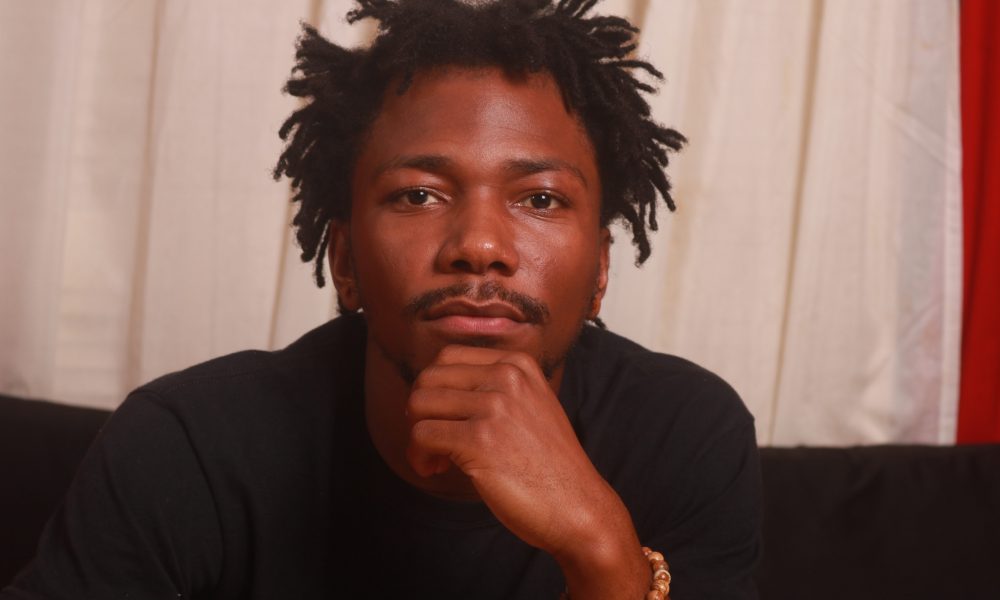 Today we'd like to introduce you to Nigel Davis.
Thanks for sharing your story with us Nigel. So, let's start at the beginning and we can move on from there.
Art is defined as the expression or application of human creative skill and imagination, typically in a visual form. Coming from Historic South Atlanta, there wasn't many artistic outlets in my environment. Becoming a Painter wasn't tangible to me, it was a loose leaf idea, very far fetched from normal careers.
As a product of Atlanta Public Schools (APS), a lot of various engaging topics are discussed but the idea of creative industries is not promoted. Even with Art being my way of life now I would have never came to that realization if it was not for Mr. Tisdale's contribution to my artistic journey. Mr. Tisdale, my 3rd-grade art teacher, was a middle-aged experienced art professional who stressed the idea of creative industries as a way of life. Everyday lessons were centered around engaging activities involving colors, pastels, paper mache and tribal artwork, which allowed hidden artistic skills to flourish. I began to see life in an array of textures and emotional expressions. As a young black male designed in a similar fashion as Mr. Tisdale, becoming an art professional was now possible.
This idea of art becoming a way of life is mind-blowing as I reflect because I acquired a vast amount of creative knowledge and inspiration through self-study of the artistic field and popular artist. With no functional settings to apply my talents, my notebooks became a safe haven for my creative energy to exist. Yes, the outlets were limited but drive and imagination served to be the main fuel I needed to ascend to new heights.
After my 3rd Grade art realization, I would not have an art class again until 6th grade. It was there I found myself applying that brilliance into my own creativity. One specific day we were working with clay in art class and I was ecstatic to finally work hands on. I was amazed at the amount of focus that went into the production, that by the end of class I created a masterpiece. Signing my name on a creation of my own launched me one step closer to discovering self-identity as a creative. Now I could see that brilliance transform into something tangible that aligned myself with Mr. Tisdale's vision of art expression. That day I reached a milestone on my artistic journey.
My quest for self-identity and self-expression continued as I entered High School ranks. Here I stumbled into the classroom of another art professional, Ms. Eppes. A middle-aged woman full of energy and knowledge on historical artifacts. I discovered the works of Vincent Van Gogh, Henri Matisse, Jean Metzinger and more. It was through her teachings that I discovered how art can stand the test of time. As a painter moves on, his work will continue to inspire for generations to come.
Midway into Freshman Year of College, I found myself absent from class which caused a chain of reactions. I wasn't being lazy but was motivated by my intuition to create my own legacy. When I understood that success in school didn't define my version of success, it all changed. With my Birthday recently passing, a call for action was ignited and I took control of my life. I sat down with my best friend Garrett and told him what I was going through.
In the midst of defining my idea of success, I felt like a puzzle that was scattered across the floor. Being a city kid in an old fashioned town, my uncomfort grew day by day. I looked around and again there were no creative outlets in this Academic System. The environment became intolerable and fuel for frustration. Piecing myself together was a courageous act but safe to say my mental state was an eruption.
My family wasn't close-knit at the time, so the idea of a support system was very shaky. Garrett and I conversed for hours but something he stated gave me a push in the right direction. "If you feel the need to get out of this environment, clear your mind and focus on art, go for it!" Knowing I had someone in my corner was a relief and life was glowing before my eyes.
As I continued to piece together the puzzle that was my life, progression was ahead of me. I was on school leave from Caffe Antico, my place of employment at the time. After saving up money, I took two steps that lead me to where I am now. I purchased all the supplies I would need from Blick Art Materials; a desk, stool, markers, clay, desk lamp, sketchbooks, and pencils. After a year and some change of experimenting, my hand grew comfortable working with artistic tools. Thoughts of the art professionals who groomed my artistic endeavors resurfaced. It's as if they were walking this path with me, somehow guiding me in the right direction. Now was the time to take the next step, a footprint in the field of creative industries. Applying the initiative to produce acrylic paintings has catapulted me through doors unimaginable. The systematic structure molds doctors, athletes, and lawyers but it seemed to me that it was up to the creative himself to pave his own road.
Overall, has it been relatively smooth? If not, what were some of the struggles along the way?
Within the first year of my artistic journey, I was very judgmental of my work. Even when friends gave me positive feedback, I was still critical. As I created more and more, the greater my attachment grew. I became very sensitive to people's opinion of my art. (Will they like it? I hope they don't point out that little mistake I made.) The time came when I had to separate the lies vs. the truth, which allowed me to ease up on myself. Overcoming fear of sharing and negative thoughts was a huge challenge for me. Those were the real obstacles along the way. All this made me realize the true barrier I was facing and that was understanding my job as an Artist. It's simply the act of visually expressing oneself for others to feel.
Please tell us about NYGE.
NYGE. is a way of living. It's an acronym which means, Never Yield Good Energy., derived from my name Nigel. There is a period at the end to showcase that this is a statement, much more than a set of letters. I specialize in emotional expression through painting for viewers to fall in love with. Most know me for radiating positive energy and being abstractly creative. What sets me apart from others is my focus on emotional expressions through my Art. I have developed a very unique style that's starting to catch people's attention.
If you had to go back in time and start over, would you have done anything differently?
If I were to start over, I would only do one thing different. That one thing would be to pursue art in a more passionate manner early on. I had multiple opportunities to dive deeper into the creative field but I would shy away from it. In my younger years, I viewed art as a recreational activity, not knowing deep within it was my true calling.
Contact Info:
Instagram: Huggntreez
Twitter: Huggntreez
Image Credit:
Garrett Stewart (@thrv.my.lens)
Getting in touch: VoyageATL is built on recommendations from the community; it's how we uncover hidden gems, so if you know someone who deserves recognition please let us know here.