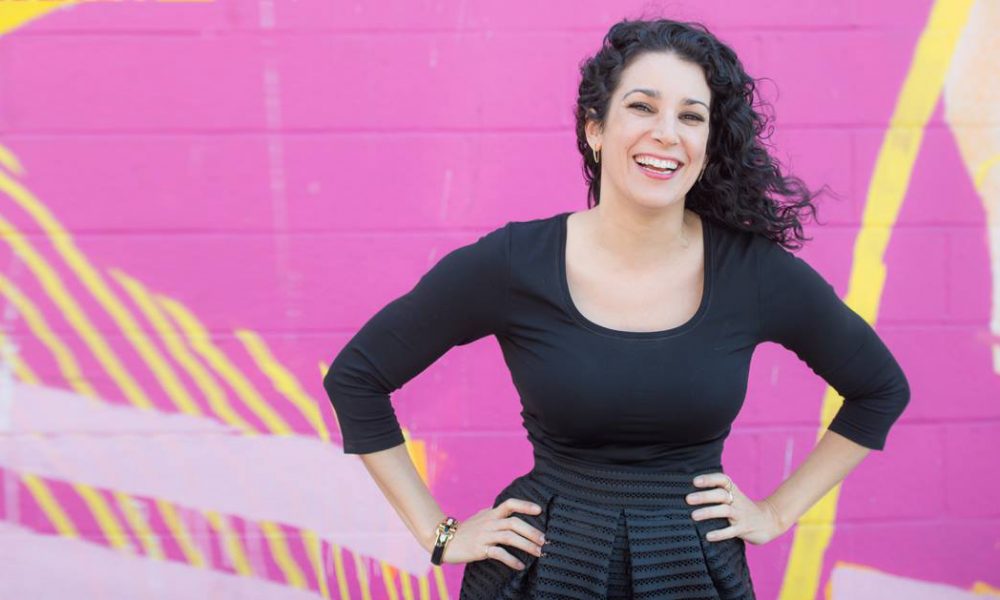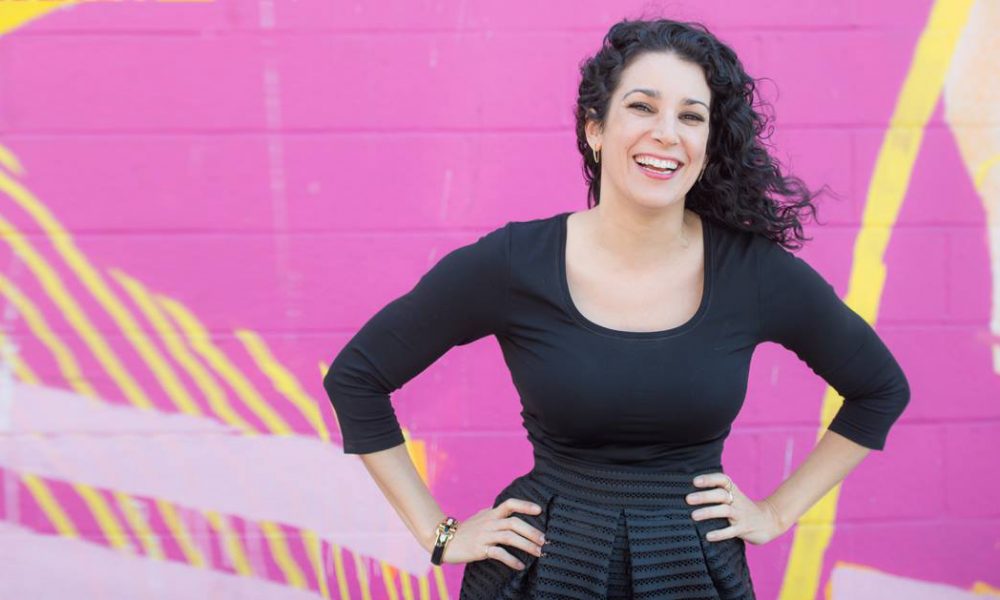 Today we'd like to introduce you to Nina Parker.
Nina, can you briefly walk us through your story – how you started and how you got to where you are today.
The impulse to visualize a scene always came naturally to me….. From an early age I loved to run around with a little point and shoot in my hand. (It was hot pink and took a roll of 110 film, btw) It wasn't until adulthood, and the impending birth of my first nephew that things went to another level. Buying an all manual 35mm film camera changed my life–those first fumbling attempts yielded cherished images of my sister's newborn and my elderly grandmother, and I was hooked. After years of learning and practice I established Nina Parker Photography in 2008. Since then I've been honored to create portraits and capture events for families and companies, creating images that will be enjoyed for a lifetime as well as help build businesses and brands. My specialties are Headshots for business and marketing and Portraits of people and pets. Most people are anxious about being photographed, usually claiming that they are 'not photogenic' or listing their flaws. Using good lighting and guiding them into flattering positions, then teasing out their personality, allows me to create shots that showcases the best version of themselves. It is very rewarding for clients to leave the studio feeling relieved and upbeat, in possession of a fresh portrait that gives them confidence going forward in business and life. My Pet Portraits are for people whose animals are cherished companions and part of the family. Having loved and lost several amazing dogs and cats in my lifetime, I understand how a beautiful, professional portrait of a pet can be priceless after their time with us is over.
Overall, has it been relatively smooth? If not, what were some of the struggles along the way?
Ironically, the business began at a very economically challenging time in our country. There are always naysayers who will urge you to take the 'safer' route, like an hourly job with a steady paycheck and benefits. However, in my experience working for companies prior to becoming an entrepreneur there is no such thing as a 'safer' option. Both options have pros and cons. The challenges of having a business, especially a one person shop, are significant. Looking back now I laugh at what I thought was 'long hours' at previous jobs……I am more of a taskmaster than any boss I ever worked for. When your name is on the product, and your heart and soul have been poured into it, the motivation is strong to not just get it right but go above and beyond. Engaging with clients, hearing their stories, and creating a memorable experience and product for them….that's the fun part, relatively speaking. Managing taxes and bookkeeping, marketing, advertising, social media, supplies and orders…..that's the part that is less fun but no less critical. Along the way I've learned, and am still learning to manage time carefully, stay focused on what matters, avoid the trap of comparison, and always act with integrity.
Please tell us about Nina Parker Photography.
Our goal is to accomplish two things: create a fantastic image, and give the client an amazing experience in the process. The end result, of course, is very important: we want our clients to have an image that gives them a boost, whether it's a professional image to further their career or marketing; or a personal portrait that will be cherished for a lifetime. Photos are often mentioned as the one thing people would take with them when fleeing a house fire or natural disaster, yet many people are nervous about being photographed or hesitant to book a session. We hear 'I'm not photogenic' or 'I hate photos of me' often, and we love turning that around and hearing 'That was easy' and 'I'm so relieved' when clients are walking out the door. Our specialty is helping people feel comfortable in front of the camera and look like the best version of themselves. Through Nina Parker Studios we offer headshots for business people as well as actors and entertainers. We also LOVE our furry clients and offer pet portraits at Nina Parker Pets.com Clients can have their pet photographed in studio for a classic or modern look, or have a session done at their home or favorite location for a more lifestyle look. Our sessions can focus on just the pet or include the owner in portraits to tell the story of their relationship and connection. Sometimes people don't think about pet portraits until they are faces with losing their pet to age or illness. Cherish Sessions are especially for these clients, and provide a gentle, sensitive option tailored to the specific situation to create some portraits that will remain after the pet has passed on.
If you had to go back in time and start over, would you have done anything differently?
Honestly, I hate to say what I'd change since everything has led me to where I am now. However, I can say I wish I'd had a better handle on the business side of things starting out. Many creative professionals thrive on doing their work but don't know how to run a business properly. In my early years the managerial accounting and taxes were modest enough that I could keep tabs on it with simple spreadsheets and a CPA to do yearly returns. As the volume increased and diversified things got more complicated. In retrospect I wish I'd asked for help earlier, reaching out for assistance with areas that are not my strong suit instead of trying to do it myself. My advice to other novice business people is to avoid wearing all the hats…..outsource and let other people do what they're good at so you can stay focused on your strengths and tasks that are specific to you.
Pricing:
Headshot sessions start at $120
Pet Portrait sessions start at $85
Products like prints, wall art, and albums start at $45
Contact Info:

Image Credit:
All photos by Nina Parker
Julie Neil of Julie Anne Photography for The primary horizontal photo