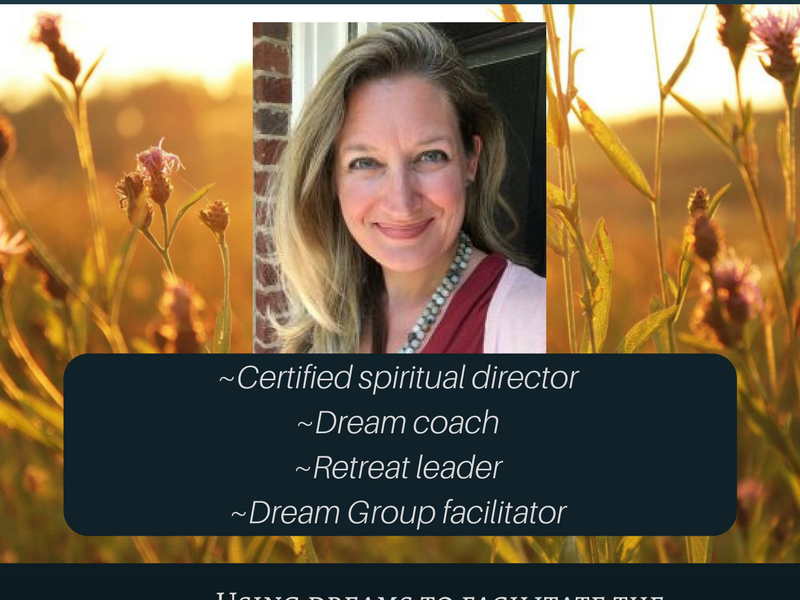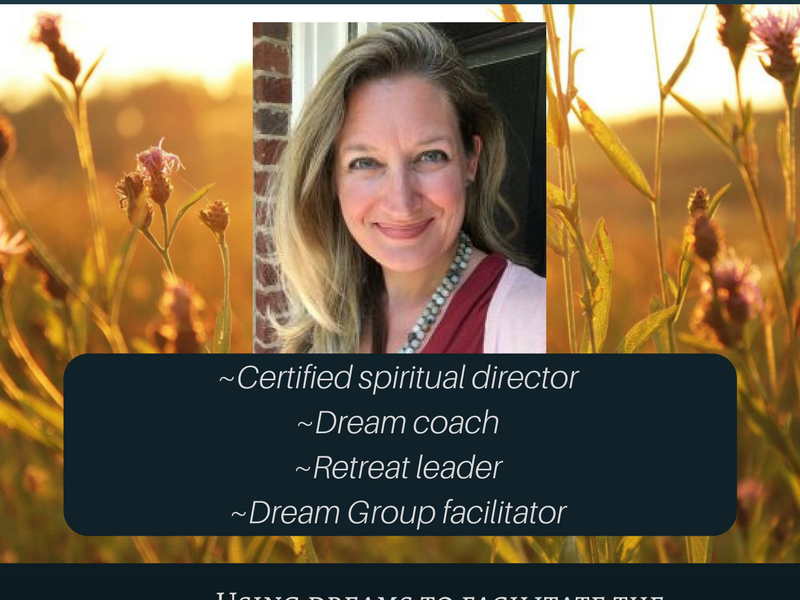 Today we'd like to introduce you to Pamela Muller.
Pamela, please share your story with us. How did you get to where you are today?
My story began when I tried to start a family but couldn't. I struggled with infertility for five years before conceiving my son (who is now 8) and for three years after his birth as we tried for a second child. That was not to be. But what came of those years, in addition to our complete little family of three, was a calling to help people forge a stronger connection to their inner voice and their spiritual path using nighttime dreams.
As I worked with my own dreams and got into relationship with them, I discovered that every dream was nudging me forward in my own spiritual and emotional development.
In each nightmare, I found hidden new perspectives and realizations about the issues I was struggling with in waking life at the time.
In each joyful dream I found hope surrounding an issue that had, up until that point, seemed hopeless. In each weird dream, I found a new way to express the complex layer of emotions that confounded me during the day.
In one dream, for example, I was walking through the wintry, snow-covered woods and came upon a pool of warm, deep blue water which contained many different baby sea horses. In the dream, I was struck with a sense of awe and wander at the depth of the pool, the comfort of the warm water, the beauty of the deep blue and the adoration for fragility of the sea horses. When I unpacked the dream later, I discovered that the forest covered in snow represented the sterile environment of the infertility clinic we had recently begun visiting; and the warm water with the sea horses represented the safety of my womb and the potential life of an embryo growing there. The comfort and sense of wonderment I experienced in the dream helped me to feel that the steps my husband and I were taking to seek infertility treatments were right for us.
I enjoyed the playful nature of dreams and the deeply personal symbols they provided for me to work with. So, once I discovered that dreams were this secret language that my unconscious mind was using to work through my life issues while I was asleep, I was hooked. I knew then that I had an endless supply of resources for inner work and self-reflection.
Over time, word spread around the office that I was interested in dreams. People began stopping by in the morning and afternoon on their way to work and home to share their crazy dreams with me. Together, we would explore, research and play with meaning and symbolism. I became known in my various circles as the dream girl and so more people shared dreams with me.
I began to read about dream work and to find other people who knew about the language of the unconscious mind. I attended the Atlanta Jung Society's lectures and read books by Carl Jung and other experts in the field and I found my way to the International Association for the Study of Dreams.
Dreams were my tool of choice for self-discovery, but that wasn't enough for me. I had learned a secret that I felt like everyone deserved to know. Dreams speak to us in the universal symbolic language of metaphor; and learning to recognize and decipher the metaphors of one's own mind is key to moving forward on the spiritual development path.
In my experience, if you work with your dreams long enough and if you follow the bread crumbs they offer, you'll eventually get down to the deepest center of yourself- where the language begins to not be able to do justice to what you're experiencing. That's when I turned to Spiritual Direction as a calling.
I graduated from the Haden Institute with a certification in spiritual direction in April, 2016. The Haden Institute's spiritual direction program combines the traditions of Christian mysticism, Celtic spirituality and Jungian psychology. And now, I run Sweet Georgia Pam LLC as a private spiritual direction practice.
Dream work is one thing, but spiritual direction is the deeper part of my work. As a spiritual director, I hold space for each directee to tell the story of their spiritual experiences, including those in nighttime dreams, and we look for how those experiences (and dreams) are nudging her or him forward on their spiritual journey. We discuss their understanding of the Divine and by including dreams we can sort out and discern where their experiences of the Divine (or Source or God) are moving them or nudging them.
Dreams and spirituality both exist on that interior landscape for people. Where I am today as a spiritual director who specializes in dreams, I get to journey with people into their interior landscape and together we parse out what is for them and what is not serving them. I get to watch them discover their own inner strength. It is an honor to do what I do, to be a holy listener who teaches the playful language of the dreaming mind.
I facilitate dream group gatherings, lecture on tending to one's dreams as a spiritual practice, and see spiritual direction clients one-on-one. It is a dream come true for me, literally.
Great, so let's dig a little deeper into the story – has it been an easy path overall and if not, what were the challenges you've had to overcome?
One night when I was in college, I attended a lecture by this inspirational speaker. His passion was so clear and his story was so gripping that I was struck with this desire to do what he was doing. I knew in that moment that I wanted to inspire an entire audience of people with my stories and my passion.
There was just one problem, I had no stories. I literally cried for hours that night because I had not lived through any great challenges in life. As a white upper middle class college student who was succeeding in academics and life in general, I had nothing to inspire anyone with! I felt naive and completely incapable of the dream and yet… I was awakened on a deep soul level by this experience that made me want to dream bigger for myself and to inspire the masses with my voice.
Another struggle was, of course, infertility. Though that struggle is one I view now as having been the birth place of my strength. Infertility made me look within and ask the hard questions I had never had to consider before, like what if my dreams don't work out and what if I am alone and how hard are you willing to fight for what you decide you want? all of these questions came out of my struggle; infertility was the first fork in my road. It was a fork I had to take because the other path was no longer an option.
I also struggled to overcome the kookiness factor of being a dream interpreter. At first, people were confused by what I was doing- was I an interpreter? a fortune teller? a psychic? In general, people don't take dreams seriously. They don't see the need for paying attention to them, other than telling them as entertaining stories or silly confessions (when they dream about a co-worker or someone from their distant past). A large part of my job has become making sure people feel safe around me – helping them to see that, I am "normal" and won't dive deeper into their dreams than they are interested in going.
Another huge obstacle that I encountered early on, was that of being responsible for the content of people's dreams. One night at a party, I was showing off how dreams work with some friends. A friend of mine shared a very disturbing dream and I was struck by his sudden vulnerability and my responsibility to tread lightly and responsibly. We were in a very light-hearted setting and he was not intending to do any deep soul-searching. I chose to play off his dream as really weird and we laughed about how we had no idea what it could mean. Meanwhile, I was aware of the symbolism and the deep emotional content the dream held for him. I knew that if he had approached me in a spiritual direction setting. We could have explored this dream very deeply.
I learned that dream work, which can trigger deeply stirring moments of vulnerability and that it must be couched in the safe environment of spiritual direction (or some other professional safe setting like therapy, psychoanalysis, etc.).
On the opposite end of the spectrum, another problem I have encountered is that people don't really understand what I meant by dream work or spiritual direction for that matter. I run into this a lot, actually. There's an education that has to happen at the outset of us working together where you come to understand just what it is I am offering and then we decide if that seems right for you.
Now, I have learned to approach all of my struggles with an eye towards my dreams – they will help keep me honest about how I'm feeling and will give me new perspectives to consider about how to resolve them.
Sweet Georgia Pam – what should we know? What do you guys do best? What sets you apart from the competition?
As Sweet Georgia Pam, I am a certified spiritual director specializing in using nighttime dreams to facilitate the interior spiritual journey.
I share practical guidance on working with dreams by speaking and teaching locally, facilitating dream groups (based on the Haden Institute's model of projective dream work) and offering spiritual direction to individuals.
I serve a wide spectrum of clients from deeply religious, to the 'spiritual but not religious' to those just interested in the psychology of the unconscious. I have been the featured dream expert on B98.5 FM's morning radio show (three times in the past year).
I think that I am most proud of the fact that, I have grown into the voice of my most authentic self – I am a creative, playful and sweet spiritual leader who invites everyone to look at dreams with a new curiosity and child-like wonder. I am proud of what I do as Sweet Georgia Pam to help people learn that working with dreams is not as kooky as they think and that their wisest, highest-self, is always hanging out and playing in their dream world.
I am also involved in a group called the Spiritual Directors of Atlanta. I love being a part of a community of spiritual directors who, like me, feel called to serve our community by offering a safe place for deep spiritual work.
What moment in your career do you look back most fondly on?
That's a tough question. I am still hoping for prouder and prouder moments to come, but so far my proudest moment of my career has been a personal one that was part of my own spiritual development.
I had a culminating experience while I was in training for spiritual direction. Of course, the benefit of attending a spiritual direction program is that do your own inner work as part of the training, because all spiritual development is (or should be) intensely personal.
So, I was on a 5 day intensive retreat and I was working through some issues around my body and the infertility I had experienced and I was deep in reflection for an entire day about some body shame that had arisen in a dream the night before. That evening we had a social dance and somewhere in the combination of dreaming, reflecting and then dancing, a truth suddenly broke free and rose up to the surface of my mind with such force that I left the social scene immediately and found my journal. That night, I wrote a declaration poem (about re-claiming my fertility).
The next day, we had a group sharing event with everyone on the intensive (nearly 100 people). When it was offered, I took the microphone, stood up and read my declaration poem with all of it's intended emotion. When I finished there was this briefest moment of silence before the room erupted in applause. I mean, erupted. There was a standing ovation for me. I stood there, astounded by what was happening. I saw all of these people, some who I knew and some who I had never met, responding to my deep inner work with standing applause. It took me back to that night in college when I cried because I didn't have anything inspiring to say and I knew that I was in the right place, doing the right work and pursuing the right career. I was so very proud of everything I had done to bring myself to that point when it all seemed to come full circle.
Pricing:
Spiritual direction, $85/hr (video, or in-person)
Dream coaching, $50/25 min (call)
Email dream interpretation, $25/email conversation (single dream)
Contact Info:
Getting in touch: VoyageATL is built on recommendations from the community; it's how we uncover hidden gems, so if you know someone who deserves recognition please let us know here.