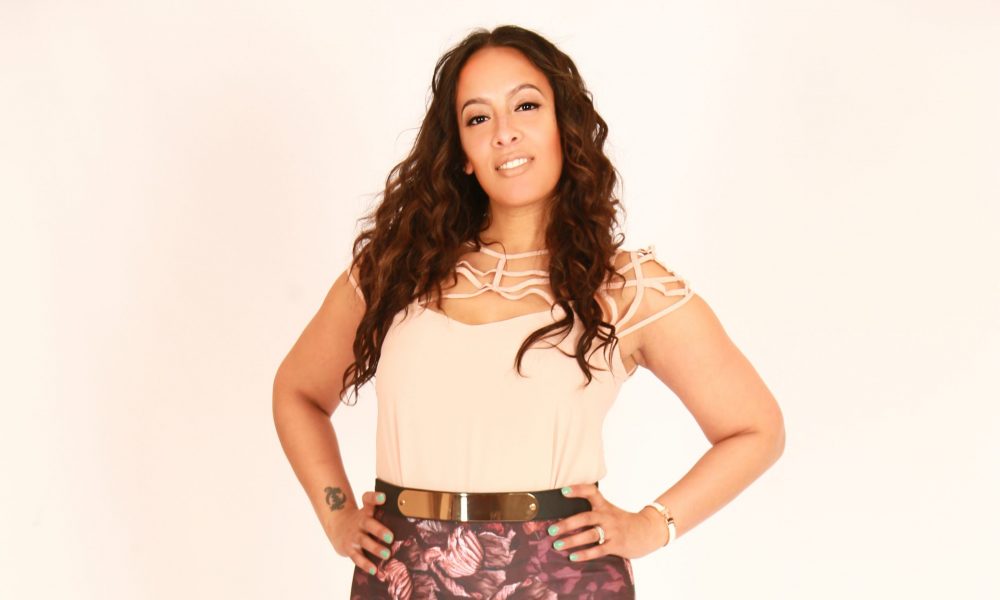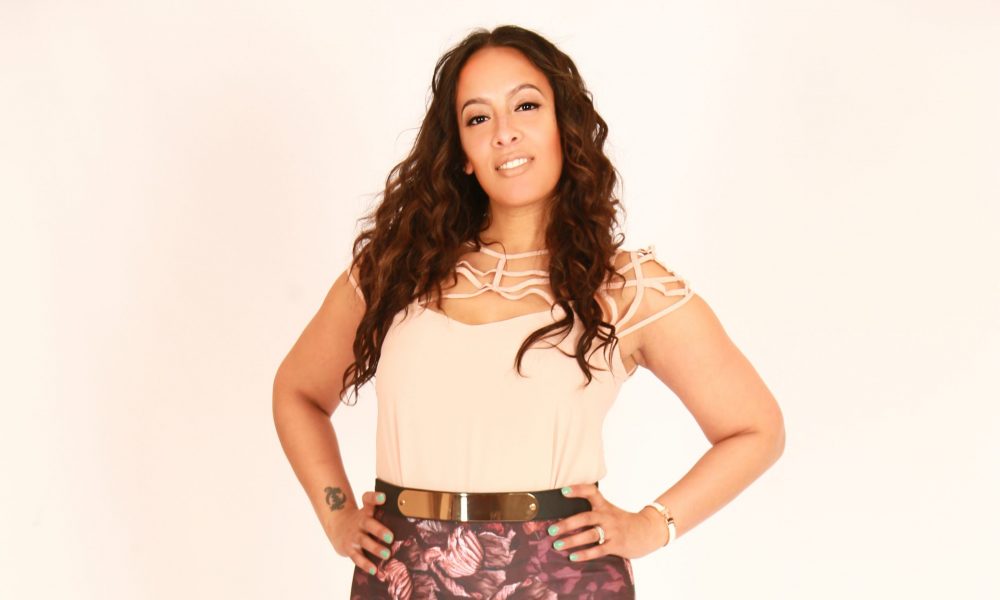 Today we'd like to introduce you to Patrice McNeill.
Patrice, before we jump into specific questions, why don't you give us some details about you and your story.
The seed for Projecht was planted years before I started the company. I grew up in a large family, one of ten children and many close cousins, nieces, nephews, aunties and uncles. Our family gatherings were the product of the amazing women in my family who spent months planning, days cooking and then hosted in a way that made it look effortless. They were beautiful, the events were beautiful and I loved every second of it. I was groomed into this family tradition as a young girl and now am one of the leaders of the planning pack for our annual family events.
Fast forward to 2014, I'd gone to high school in DC, where I grew up, attended Drexel University in Philadelphia, worked in the fashion industry between DC and NY and had moved back to DC in 2011 after my female boss cousin introduced me to her female boss bestie, and they made it possible for me to take my shot in the corporate industry and also showed me that young women of color could be BOSSES! This cocktail of a career is still invaluable today, but at the end I was making great money, not doing one single thing that I was truly passionate about, and was not a BOSS, yet!
Here's the good part: I didn't realize it then but all the beginnings were in the end of my traditional career. I met my husband at work, and I made an ambitious and naive decision to PLAN MY OWN WEDDING! (Smacking forehead emoji).
My experience with the vendors we chose was a nightmare that ended in us having to use our caterer and it inspired me to start my own company. I wanted to be what I needed. It was such a fun process and our wedding was absolutely beautiful, but it could have been better logistically. The experience showed me how much room there was for women of color in the event planning industry and also how much room there was for more people that are passionate AND had integrity.
After the sparkles of the married life mellowed out, I talked with my husband, who still to this day is my secret weapon in business, about starting this company, he, also an entrepreneur, was supportive with conditions, he helped me set up some financial goals to meet before leaving, and once I met them, I had his full support. About eight months later, I was out and Projecht was official!
Overall, has it been relatively smooth? If not, what were some of the struggles along the way?
I am still creating my story, the journey has been smooth at times, bumpy as heck at others and full of challenges! As my business grew, which for me, meant more clients and opportunities, more consistently, I knew I needed to grow and perfect my craft as well. My consistent ever-evolving challenge is in knowing how to scale my business and stay in a mindset that supports creativity at the same time.
My first challenge was knowing how to navigate through the stage of taking any and all work I could get as someone new to the industry, to presenting myself as a professional who now had clients, success and references in my portfolio. I was discovering my niche and honing in on my creative genius but in a way that I didn't know how to translated into "hire me more, pay me more". This is something that I've learned is a living breathing process, it's a muscle, that requires consistent work and so much honesty!
The greatest and latest challenge has been transitioning to being a mother and a business owner. I got pregnant in 2017 and about six months in, it got hard to pack totes, build foliage walls and break down tables! That wasn't even the hardest part though… after they got here, yes, I had twins, we had to re-adjust our entire life, time, schedule and budget to ensure that our new priorities were taken care of first. My husband and our tweenager were literally in culture shock and so was my business. I spent the first few weeks, just loving on my babies, and then it was time to get back to the business… I didn't realize it then, but the next eight months would create the Strategic Partnership Suite of Projecht.
In efforts to give my sleep-deprived, nursing body and brain time to adjust, I contracted myself out with other companies in the industry and continued my work with a local PR colleague of mine, I used this time to decide how my company was evolving, face some harsh realities around what my new bandwidth was going to be as a mother of twins, and to identify area's that I had to work harder in with my new "mommy brain", I soon realized that I had to level up and shift to a more proactive approach with pretty much everything (exhausted face emoji). I became more organized internally and so, so humbled and in awe of all the mothers who also work full time!
Looking back on it, I was in Working Mommy Bootcamp, and am forever grateful for the three business owners who I know I drove crazy at times, but who all shared their space and businesses with me. I grew tremendously from those experiences.
Please tell us about Projecht. What should we know?
Projecht is a creative agency that offers services in Event Planning, Design and Public Relations. Our Event suite focuses on conceptual and visual design and guest experience and our PR suite specializes in campaigns and packages that involve marketing, branding, communications, small business launches, personal brand styling and managing PR and Events for private companies. Finally, our Strategic Partnership Suite, we offer industry professional-caliber collaboration and partnership packages to companies within the industry who may have projects that their current team structure may not support.
I am most proud of our work with small businesses and local clients, to invest in your own company is an enormous feat and small business owners often have to make sacrifices to invest in marketing and creative services for their business. They have to come outside of their "do it myself and save" or "do it myself so it's done right" mindset to hand over a portion of the responsibilities of their business. To be a part of that process has been so rewarding and has created relationships that I value so much. It's all about trust.
I also, absolutely love our signature events. Each year we have a suite of Signature Events that we produce, we've done Brunches, Beauty DIY workshops called "Beauty and the Lush" that will re-launch in 2020 and currently have a Generational Cypher Series, called "Generation" that connects Millennials, Gen X'ers and beyond to discuss cultural issues from differing generational perspectives, the response has been so great and it's pretty cool to see the waves that it's creating!
Our current project that I am drooling over is the launch of an annual event in the DC area called "The Blossom Brunch" it will exclusively feature local chefs, mixologists, musicians, artists and products. The founder's inspiration came from the Cherry Blossoms, which bloom only once a year in DC, and his love for the city and the driven and talented people that come from DC.
If you had to go back in time and start over, would you have done anything differently?
If I could start over, I would have found a mentor in my industry who was a leader, with the mindset to want to create other leaders. There are so many benefits to having a listening, challenging, accountability coach to guide and not be competition. I would have LOVED to have this and still would love to, and can't wait for the opportunity to mentor one day.
Business Ownership looks great when immersed in a traditional career that you're not happy with, however, there's been a lot more to it than just the freedom from the bounds of a 9-5, which I realized shortly after leaving, represent structure. When no one tells you when to start working, there are no consequences for taking a day off, and no one holds you accountable, things can get crazy really quickly. You have to be your own motivator, your own accountant, your own everything until you can financially sustain a team. Looking back, I would hope that a mentor might pose some of the questions and lessons that I learned the hard way or through my husband who is in a totally different industry but a kindred spirit in entrepreneurship.
Contact Info:
Website: www.projecht.com
Email: patrice@projecht.com
Instagram: Projecht_
Facebook: Projecht Event Design & Management
Image Credit:
Mental Mayhem Photography and Nica DeLeos Photography
Suggest a story: VoyageATL is built on recommendations from the community; it's how we uncover hidden gems, so if you or someone you know deserves recognition please let us know here.