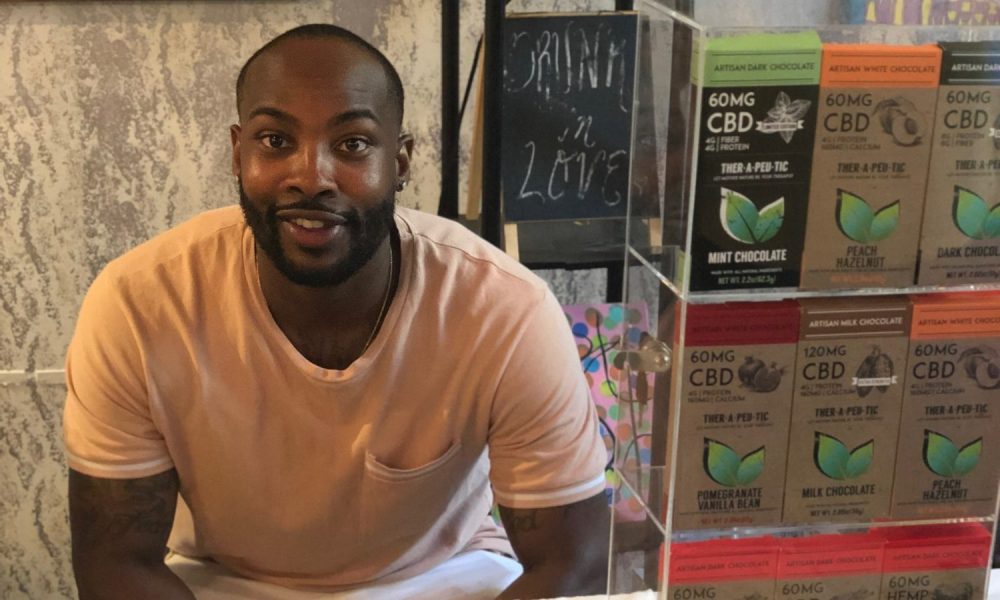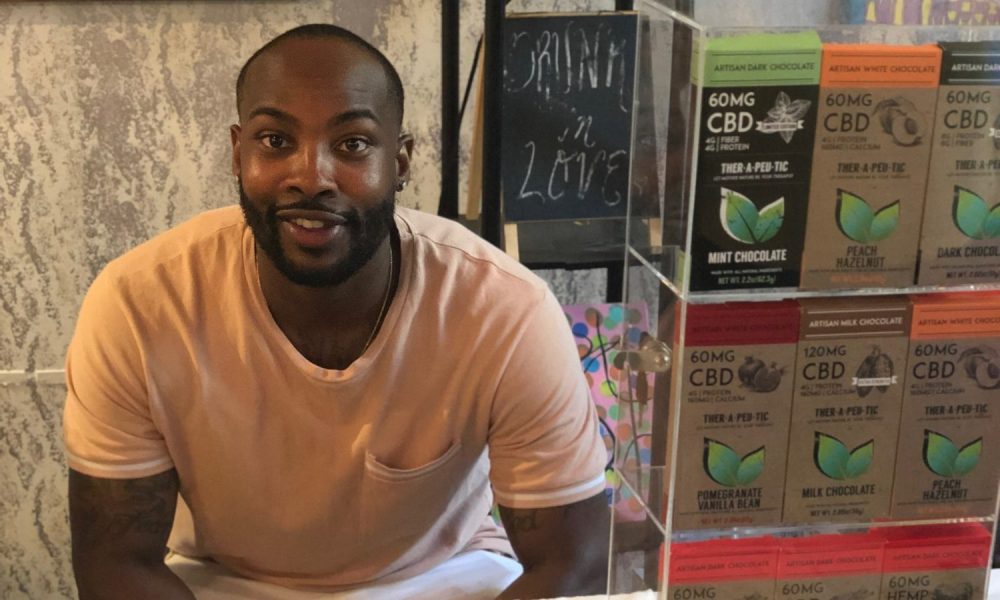 Today we'd like to introduce you to Royal Smith.
Thanks for sharing your story with us Royal. So, let's start at the beginning and we can move on from there.
"If there is no struggle, there is no progress." -Fredrick Douglas
It's funny but I really didn't know how much this quote meant to me until about five or six years ago. Growing up on the Southside of Atlanta, my family and I were familiar with the word struggle. Moving from place to place, my dad leaving the family while I was only three years old, watching my mom work multiple jobs up until the point that she found out that she was disabled. All of these situations had an effect on my life. I felt like money was the solution to it all. Money was what fueled me, so I started working at the young age of 12. I started off just sweeping hair up in the barbershop. I just knew I wanted the money so that I could buy materials items so that my mom and stepdad did not have to. From then on, I worked odd jobs and always had a hustle, solely to buy the things I thought would help me portray living a better life. Once I graduated high school, I attended Gordon College. I was there living the college lifestyle. Then, one day, I was caught up in a bad situation. My future life was at risk. At that moment, my dad stepped in and made a decision for me that catapulted my life.
I attended Le Cordon Bleu to pursue a culinary career. Once again, I thought money was the answer to a better life. Therefore, after graduation, I applied to what I thought would be the best paying jobs and took whichever one presented the best monetary offer. I had the opportunity to work for some of the top restaurants in the City of Atlanta, such as; The Ritz Carlton, Ocean Prime, and The Optimist.
However, I found myself repeating my old pattern again. Work. Quit. Work. Quit.
Sounds exhausting right? Yeah, it was. Little did I know, a turning point was right around the corner.
Life is not important except in the impact it has on other lives.
– Jackie Robinson
For the first time in my life, I experienced racism in the workplace, which led me to sit down and take a deeper look at myself. What type of man was I becoming for a piece of paper? I had a great stepdad in my life who was the epitome of a real man. He didn't hesitate to come into our lives and be that father figure. I began attending church more frequently, and reading books that I felt would inspire me to look at life in a better view, so again, I quit my job. While many people would have thought I was going down the same path I had been traveling, I knew in my heart this time was for good. I didn't know what I was going to do or where I was going to go, but I knew this time it would be for a purpose. I still didn't know how I would impact the world around me, but I knew I had to use the talent given to me to start somewhere. So, I began to cook plates daily and sell them to whoever was willing to buy from me. This went on for about a year, and for the moment, I was doing something on my own. Providing a service to others that put a smile on their face. In addition to this, I was making less money compared to when I was working in restaurants, but I felt happy. So, I felt like, hey, this must be what I was called to do. However, you know when you're comfortable, there isn't any growth, and while I was content, I wasn't progressing. So, I dug deeper, I read more, I took more notes, and I did things outside of my norm. I started to look at other cultures, things happening in the world, and how I could impact it on an even greater scale.
Then, I got a phone call that would inevitably change my life forever. My stepfather was diagnosed with cancer and was only given a short time to live. All I could think of was not now. I was just starting to realize my purpose here on earth. I've always wanted to make him and my mother proud, take care of them, and let them know just how much I appreciated all they had done for me. But time was running out and once again, I felt helpless like life wasn't fair. He was a good man, how could something like this happen to him? Then I thought back to a fair I had attended just months before. The fair was composed of businesses that were either start-ups or already booming in the marijuana business. I only went to the fair because I wanted to know more about it, but little did I know, an idea was being born. My stepdad was able to see the beginning of Therapeutic treats as a means to help individuals who are dealing with aches, anxiety and other illnesses that cannabinoids could help ease outside of the traditional big pharmaceuticals. He was a huge influence on my personal life and business life. We all have a past, but most importantly, when we wake up, we have the opportunity for a great future. The question is, do you choose to live in your past, or are you going to ignite your future?
Has it been a smooth road?
With any business, there are struggles that an entrepreneur must face. Such as managing inventory, hiring employees and dealing with the day to day operations.
So let's switch gears a bit and go into the Therapeutic Treats story. Tell us more about it.
Therapeutic Treats blends the incredible benefits of cannabidiol (CBD) with chocolate and fruit, creating an innovative and delicious choice when it comes to healthy hemp chocolates. We believe in adhering to the highest standards so all of our products contain fresh, natural ingredients and we use the safest possible preparation techniques.
Compassion represents the core of who we are and why we do what we do. We believe that your body is your temple and that natural alternatives to modern medicine can make a difference. By educating our consumers on the countless benefits of CBD, we hope to inspire a new attitude when it comes to alleviating pain and healthy healing.
How do you think the industry will change over the next decade?
In the next 5-10 years, I see the industry being more knowledgeable with the healing properties of hemp and products that are made to cater to the cannabinoids.
Contact Info:
Website: www.theratreats.com
Phone: 470-265-2754
Email: therapeutictreatsllc@gmail.com
Instagram: @theratreats
Facebook: Therapeutic Treats LLC
Suggest a story: VoyageATL is built on recommendations from the community; it's how we uncover hidden gems, so if you or someone you know deserves recognition please let us know here.