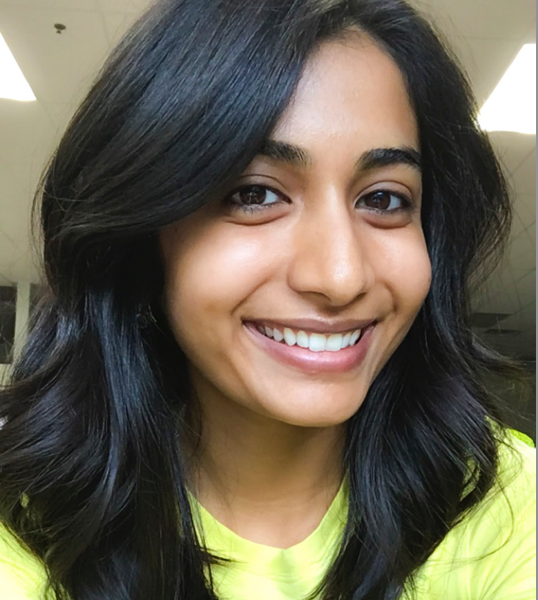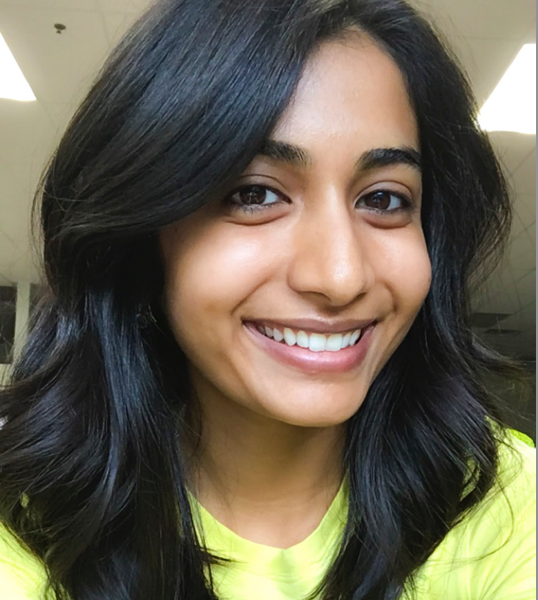 Today we'd like to introduce you to Saloni Desai.
Saloni, can you briefly walk us through your story – how you started and how you got to where you are today.
I've grown up in the interior design scene and was taught to appreciate the world of art from a very young age. My mom has a natural knack for making a space a home, so I have always been surrounded by beautiful, comforting, and unique international styles. I have always nurtured my inborn inclination to partake in all forms of art. However, I chose to pursue a more promising and logical career track in Industrial Engineering, and categorized my artistic talent/passion as a hobby. As an Industrial Engineer, I discovered a newfound interest in the world of Supply Chain & Manufacturing. So I decided to venture further into this fascinating and complex area by working at two companies who are globally well-known leaders in this niche – The Coca Cola Company and The Home Depot. After working in the corporate world for several years, I realized that my long-term career plan definitely has to revolve around Supply Chain & Manufacturing, but perhaps in a different industry. I learned so much during my years at the renowned companies, and wanted to see how I could finally combine my experience with my passion. Cue a major life-altering decision, with the support and encouragement from my dad. My father, who works in the Interior Design industry on the construction side, is an amazing professional mentor. More importantly, I have a living, breathing example of how passion and talents can– and should- be interwoven into one's career! Dad let me shadow him throughout high school and college, pushed me to keep climbing higher on the corporate ladder, watched me bring my design ideas to fruition as I furnished my very own first home, and waited patiently for the day when I said, "I'm ready to follow my dream." And Art Foundry International (AFI) was born! I started my own company focused on manufacturing commercial design furnishings based out of Atlanta in 2014. I mainly work with the hospitality industry and plan on expanding into other commercial sectors including offices, hospitals, government-owned facilities, etc. Currently, I am constantly expanding the line of furnishings that are made in USA, as well as supporting local and international artisan communities to promote Fair Trade market.
Every day is a constant adventure waiting to be discovered and experienced in the entrepreneurial world – and I am always looking forward to the future!
Overall, has it been relatively smooth? If not, what were some of the struggles along the way?
Similar to every journey worth embarking on, there will always be obstacles waiting to be overcome. My journey with Art Foundry International has been no different. The first challenge was to leave a secure career track where I was making a seamless progression up the corporate ladder. And then I had to start from the bottom again, in an unfamiliar field that is more or less fragmented, which required a level of risk-taking that was not easy for me personally. Next, I had to learn the technicalities of manufacturing design furnishings that would exceed industry standards, specifically in hospitality (largest sector in commercial interior design – making it an obvious starting point). Lastly, I had to seek out possible clientele and introduce myself as a newcomer, and make a convincing pitch about why I am the better choice than the established industry frontrunners. Luckily, I never refrained from asking for help and taking advantage of my available network during this step.
My father's company was already well-established and successful at the time when I was just starting mine. He had a strong, loyal clientele base, and his knowledge of the overall industry was vast. While many people find it tough to go to family on account of not making it on their own, this was never a concern of mine. Networking coupled with taking advantage of my available resources has been key to my success thus far. There is no end destination for me in sight right now, and I know that there are many more bumps in the road to come. However, I am confident that I will always play to my strengths and lean on those around me for support to help me keep going.
Art Foundry International – what should we know? What do you guys do best? What sets you apart from the competition?
Art Foundry international collaborates with leading international designers, artisans, artists, and industry experts to create innovative, unique, and diverse works of art. From inspiration to delivery, AFI exceeds expectations in the hospitality, commercial, and residential design communities with unparalleled expertise and passion. All the while, we remain committed to combining efficiency with sustainability and cultivating support for our emerging artists. We customize each piece of AFI artwork and furnishings to provide the exquisite finishing touch to a carefully designed space. All of our products are made from the highest quality raw materials, while maintaining our company commitment to competitive pricing and sustainability. We are excelling in our industry for order-to-delivery time, but believe that efficiency should not come at the expense of environmental responsibility. As a key source of inspiration and focus in many of our projects, we are committed to finding new ways to conserve our resources and participate in green initiatives. Our passion for beauty and inspiration moves beyond our services into our community. We at AFI believe that the best innovations and highest quality products are created by people who are given the opportunity to develop their talents.  We are committed to supporting emerging artists and craftsmen worldwide by introducing their work into the design community, providing sponsorships, and promoting community activities to assist artists and craftsmen worldwide. Paint It Forward is our way of leading through service in hopes of inspiring the next generation of greatness.
In the past few years, the company has grown a lot, and it has become a strong brand that is recognized by our clients and their network as well. Some of the company's notable accomplishments include:
– Establishing the AFI social media/blogging campaign, and developing philanthropic efforts.
– Expanding product categories from custom artwork and mirrors to include lighting, accent furniture, and upholstery within 3 years.
– Successfully completing the production and installation of custom artwork, furniture, and mirrors for a high-visibility 210 room full renovation at an award-winning Double Tree Hilton property in Florida.
– Management of all aspects of supply chain and logistics from invoicing to overseeing manufacturing/quality control, delivering and maintaining a 20,000 sq. ft. warehouse of stock and raw material inventory.
– Guarantee of competitive pricing and fastest industry order-to-delivery lead time of 21 days from execution of contract, by reducing the international imports footprint that incur time delays and compromised quality.
– Built a database of a loyal clientele network upon completion of over 100 projects with boutique hotels and top hospitality brands such as all IHG, Hilton, and Choice.
Is there a characteristic or quality that you feel is essential to success?
There are many principles of success that have played a role in my personal journey, but below are a few of my own formulated ideologies that I abide by on a daily basis. I would advise the same to those building their own path to success.
– Be genuine. Your brand is you, so showcase your personality and character, because that is what your customer will expect. They are not dealing with a well-recognized or credible Fortune 100 company when building the initial trust, but instead they are trying to vet your personal capabilities, integrity, and values, as these qualities directly translate into your business.
– Challenge yourself and remain a student for life. Start your company with the notion that it can fail at any second, so that you don't settle or slow down at any moment. Never allow yourself to get comfortable after reaching a desired goal, because that will be the start of the end of your progression. New goals and dreams have to be constantly placed in queue to achieve long-term success and expansion. Approach each day as a learning opportunity because new obstacles require the willingness to admit your lack of knowledge, and overcome that by educating yourself in those areas. You must do that by using all available resources and people surrounding you, while displaying humility all throughout.
– Don't be afraid of failure. Remember that entrepreneurship overall is not something that can be taught, so don't go into it thinking you can master it like a "subject". It is a day-to-day experience where failing is a part of it, and it will make the next failure easier to bear while making it even easier to overcome. When you learn from your mistakes, you bring success closer regardless of the number of failures.
– Follow your passion, not the sole appeal of achieving "entrepreneur status". Starting, running and maintaining a business takes a lot of time, so love what you are doing. Being passionate about your work and industry is going to be the main driver of your success. Steve Jobs said it best, "Your work is going to fill a large part of your life, and the only way to be truly satisfied is to do what you believe is great work. And the only way to do great work is to love what you do. If you haven't found it yet, keep looking. Don't settle. As with all matters of the heart, you'll know when you find it."
Contact Info:
Getting in touch: VoyageATL is built on recommendations from the community; it's how we uncover hidden gems, so if you know someone who deserves recognition please let us know here.