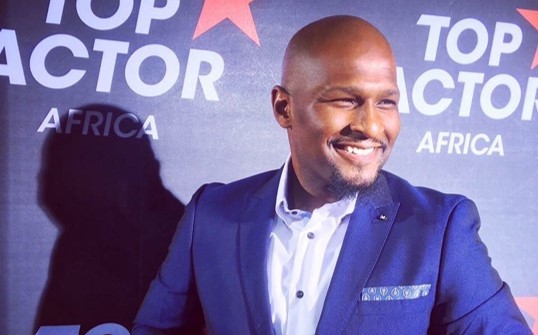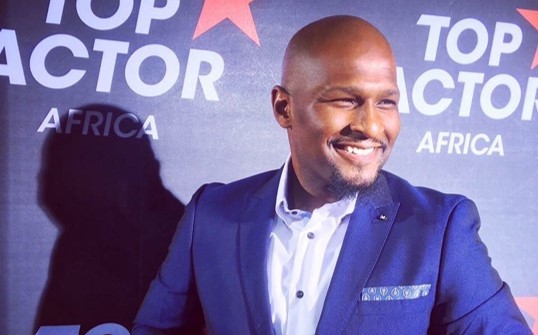 Today we'd like to introduce you to Samad Davis.
Samad, can you briefly walk us through your story – how you started and how you got to where you are today.
I was born and raised in Newark, New Jersey U.S.A., a city rich with history and tuition free, school of hard knocks lessons that would eventually mold me into the man I am today. Growing up in a rough city gave me a 6th sense in life that I wouldn't trade for the world. This 6th sense allows me to quickly assess people, situations and potential outcomes. Growing up in Newark, also motivated me to dream big and hustle harder than the next person, in hopes to make it out of the "hood" and hopefully see the world.
I come from a long line of entrepreneurs on both sides of my family and thus, being an entrepreneur is in my DNA. I've never had a normal job before. Later in life, I've served as a contractor on behalf of my own company, providing a service to another company, but never have I had a full-on job or career working for someone else's company. I'm just not wired that way. I think it's a gift and a curse. It's not the easiest of pathways and not the easiest to find support from your loved ones. Being a visionary is like being a high wire act with no safety net. However, if there is no risk, there is no reward, as the saying goes.
Over the decades, I've tried to find my true calling by trying to figure out the right balance between my vision, passion(s), natural talents, and my network(s). It took me 40 years to fully self-actualize. We never stop learning or growing as humans, so I've learned not to interrupt my continued work-in-progress.
Here is what I realize; I am an entrepreneur. One who wants to inspire & uplift others, create jobs, bridge culture gaps, help break the lack of generational wealth in my family & my extended black diaspora community. I want to make an impact, by teaching others how to fish for themselves for a lifetime and ultimately leave a legacy.
With companies in the U.S, Ghana, South Africa and Dubai, we are deeply focused on various areas of business such as; Film & Television (Development, Finance, Production & Distribution), large scale Real Estate Development, Food Service Industry, Education, Healthcare and International Trade & Investments. We take U.S. companies' (products, technologies and services) into the Africa & UAE marketplace and in some cases introduce products, technologies and services from Africa into the U.S market.
Through hard work and continued dedication, I think it is an absolute blessing to live out my personal mantra every day, which is all about, "Bridging cultural gaps between America and Africa through entrepreneurship, entertainment, education, sports and good old fashioned business!"
Overall, has it been relatively smooth? If not, what were some of the struggles along the way?
No. The road has never been smooth at all for me. I wouldn't even know what a smooth road feels like because I've never had anything go smoothly in my life. I expect the bumps and potholes. It would probably really scare me if something just went super smooth. I've been conditioned to plan for the worse and hope for the best. Lets look at my early experiences in the film and television industry as an example of my initial struggles.
I have an entrepreneur mentality. My brain doesn't think in a box. If everyone is going to the right, I want to understand why no one is interested in whats going on in the other direction. I came into the entertainment business as an independent content creator. I was creating content 20 years ago that I still own the "IP" (Intellectual Property) to in 2020. Years ago, I would urge colleagues of mine in Hollywood to work with me to independently fund content that we could own and then turn around and re-sell or license at a much higher number to studios, networks or other distribution companies globally and still however, own the IP. People thought I was crazy and would always say, "Samad, you want to take the hard way. "Let them pay for it, we take our fees out of the budget and live to see another day!" That mentality and business model just didn't work for me because there is no wealth building and or ownership in that classic business model. My colleagues were right. My journey was much harder. However, I forged ahead and stuck to what I believed in. I focused on building my direct distribution outlets in America, Africa, Europe and Asia.
Now that the internet has made the world a much smaller place and companies like Netflix, Amazon, Hulu etc have completely disrupted the normal viewing habits of people, while simultaneously disrupting Hollywood's normal business model. The playing field is now completely leveled. The industry is now an "Independent content creator's" market. Now the entire world is in a "content race" due to all of the new platforms that have popped up. The normal broadcasters, studios and platforms are all trying to catch up and keep up with all the new competition. In addition, everyone is now busy trying to figure out how to do business internationally, which is something I've been very comfortable doing for the past 12 years. So, my point is, with hard work, belief in my vision and dedication, the same business model that seemed outrageous decades ago is now the only model in town. Content is king!
Pan Africa Group Holding, Trust / Visionary Media Inc. – what should we know? What do you guys do best? What sets you apart from the competition?
What am I most proud of as a company: Being able to see our mission statement, "Bridging cultural gaps between America and Africa, through the power of entrepreneurship, entertainment, education, sports and business," play out in the lives of others everyday through our work(s) and efforts. I am very humbled and grateful to be on this journey.
What sets me apart: I am a Producer, Visionary, Creative, Facilitator and Businessman. I believe I have a gift for being able to see the entire board and end game when others can't. I have a gift for interacting with people, forging new relationships and connecting dots Internationally for the sake of producing results. Being a producer is a talent that spans across various industries. Being able to grab a project or venture by the horns and guide it all the way through to delivery is what producing is all about. Being able to see the entire picture is a gift that not everyone has. I believe that's what sets me apart and gives me my edge.
What is "success" or "successful" for you?
Success to me is made up of many parts. As a black man, my number one priority is to legally, take care of my family, while also positively representing what it means to be a black man to the world. That's success.
Success is being able to find the right balance between being a present and loving father to your children while also executing the legacy vision, so that your kids don't grow up resenting you for not being present in their lives. That's what success looks like to me.
Success is being able to be positively respected in your community(ies). Being able to inspire, teach, mentor, and motivate others on how to fish for a lifetime Impact!
Success is being able to maintain your integrity at all costs, even when no one is looking. Money, cars and other material things are not my measurements of success, but merely bi-products of doing good business.
Contact Info:
Email: samaddavisventures@gmail.com
Instagram: @samaddavis
Facebook: @samaddavis
Twitter: @samaddavis
Image Credit:
My Camera. My Production. I own the IP.
Suggest a story: VoyageATL is built on recommendations from the community; it's how we uncover hidden gems, so if you or someone you know deserves recognition please let us know here.