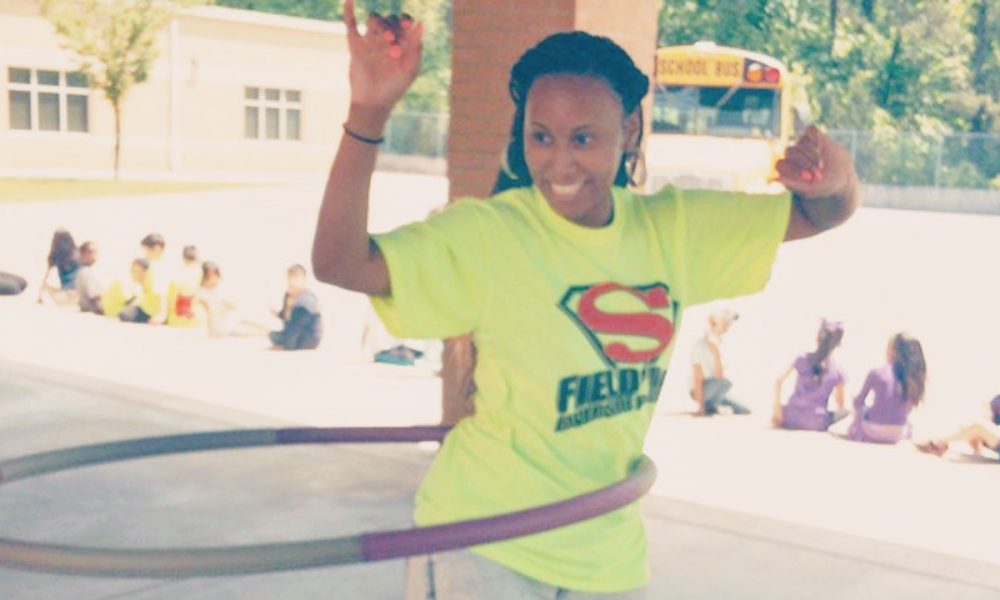 Today we'd like to introduce you to Samantha Robbins.
Samantha, can you briefly walk us through your story – how you started and how you got to where you are today.
A woman was bleeding heavily and decided to visit her doctor to make sure everything was ok. That's when she discovered she had miscarried and needed to have a procedure done in order to clean out her uterus. Following that appointment, she had a vacuum aspiration which involves the removal of uterine contents through the cervix and reduces the rate of infection. Part of her instructions were to get plenty of rest, stay off her feet, and refrain from any sexual activity for six weeks.
Shortly after, she visited a different doctor for a follow-up visit, only to be informed that her tests came back positive for pregnancy.
The woman asked, "How could that be when I just miscarried, got vacuumed out, and was medicated with Provera to help with the bleeding?" The doctor replied, "Well…you might've had twins, and this one somehow held on. As far as the Provera…if it's a girl, she will be just fine…"
The woman I am describing here is my mother. The surviving twin? That's me.
I am here for a divine purpose, and it wasn't until recently that I began to discover what that purpose was. I have been blessed with quite a few creative gifts and talents that, up until recently, I never really understood how I would use them.
Art and education have both been a passion of mine for as long as I can remember; however, I consider myself a late bloomer in the world of professional artists. Growing up, I always loved to draw from observation, and my art occasionally earned a spot in my school's art show or popular traffic area on display. I hadn't taken an art class between the sixth through twelfth grades, and it was not until my sophomore year at Georgia State University that I had any formal training.
I struggled through college financially for five and a half years, from losing the HOPE Scholarship after failing a class I was misinformed about even needing in the first place (and asking for help from an instructor who compared me to other students and expected me to grasp the concepts of Physics without actually showing me HOW), earning it back only to find out I had run out after one or two more semesters, and having to enroll part-time a few semesters in a row because I was still a dependent yet not receiving much help.
I fought against all of the odds being thrown my way, and in December of 2009, I received a Bachelor of Fine Arts in Art Education with a concentration in Drawing & Painting. Following graduation, I began to apply for art teaching positions in various counties in the Atlanta Metro area that I thought would be a great fit for me, but none of them were where I ended up. In August of 2010, I began teaching at a primary school in a county I had not even thought to apply for until I received a referral from a friend of mine who was also hired there. It was not only a blessing that I was able to begin my career shortly after graduating, but it turned out to be the very place that connected me to the people who would support my business ventures and propel me forward the most.
I had always admired and visited the very popular paint and wine nights at different locations in Atlanta, and I imagined it would be an excellent part-time opportunity to supplement my salary. In 2012, I gained experience teaching adult paint classes at a local studio, and by the spring of 2013, I began hosting my own mobile paint parties after being asked to teach a few classes at the grand opening of a mutual friend's all-inclusive classroom in Fayetteville, GA.
I was amazed at how much I enjoyed working for myself and teaching adults, and I was even more amazed at the responses I was getting from friends and people they know. My coworkers were some of my first clients, and they, in turn, started referring me to their friends and family, essentially becoming what would be my primary clientele. I started getting referrals from that entire network to host paint sessions for events such as bachelorette parties, baby showers, birthday parties, and even just because.
As I began to grow as an artist, I continued practicing photography, painting, and belly casting in my spare time. Like the paint parties, I began receiving requests to use all of these gifts for a variety of people and special occasions. Aside from the more visual forms of art, I would often make social media posts that inspired people from all stages and walks of life, and I finally decided to combine all of these art forms into my website and blog earlier this year.
Being artistic is a gift I know I was given for a reason, so I intend on utilizing my gifts to the best of my ability. The goal is to reach as many families as I can, serving as a liaison and positive figure to those that need it, and simply offering my heart and encouragement to every person I meet. I am ever evolving and growing in the arts industry, and I look forward to seeing where all of my gifts take me.
Overall, has it been relatively smooth? If not, what were some of the struggles along the way?
The road to success can be a bumpy one, and there is a lot that goes into managing my own business.
I'm a one-woman show, handling all operations, administrative tasks, creations, and managing my website, which can sometimes get overwhelming. Because I don't have a team (yet), I've been the one to create all contact forms and contracts, purchase supplies and maintain inventory, schedule sessions, load and unload my car, set-up and take down, continuously contact clients, and even build my own website. It's also somewhat physically demanding as I spend majority, if not all, of the time on my feet, lifting and carrying easels and other supplies to and from my car and the venue in which I host. I currently don't have an official studio, so I work either out of my home or my classroom, and toting materials back and forth can sometimes be a bit daunting.
There are also times when the requests for paint parties are at an all-time low, which causes me to question if I'm doing things right or even meant to host them. I have even gone so far as to wonder if it were my true purpose once I gave birth to my son because naturally, I didn't have the energy or focus to give it as much of my time as I have in the past. And just when I feel like giving it up, my calendar gets booked, or I host one of the most amazing parties, meet some of the most amazing people, and I'm reminded of why I love it in the first place! The job itself is so rewarding that I don't think too much about all that goes into planning for it. I hope to someday soon have the resources and meet the right people to grow a team.
Please tell us about By Samantha Maree (formally Special Made Creations by Samantha Maree).
Samantha Maree, as the brand, is an artist that is evolving into a painting instructor, photographer, maternity artist, and blogger. I host mobile paint parties for seniors, adults, and children, allowing clients to enjoy each other in the comfort of their own spaces and freely be themselves. I also provide small event, creative, and portrait photography, pregnant belly casting and art for expectant mothers, and inspiration and encouragement through blogging and sharing my own personal stories.
I am most known for my words of encouragement, my paintings, and mobile paint parties, and I am most proud of the valuable experiences and memories that I leave all of my clients with as well as the name I have created for myself through my positive outlook on life, words, and interactions with everyone that I meet.
Knowing that this business is my ministry is something I feel sets me apart from others. It's not just entertainment that I provide, but also sincerity, encouragement, relatability, and refreshingly meaningful encounters. I have managed to tie them all together under one umbrella, as they all serve the same purpose.
If you had to go back in time and start over, would you have done anything differently?
I thought long and hard about this question, and I can honestly say I would not have done a single thing differently. It's really important for me to live a life of no regrets. Everything I've experienced, everyone I've met, and every decision I've made have all played an essential role in where my brand is today. That's the beauty of life. Sometimes we just have to be faithful, patient, and willing to allow all of the puzzle pieces to come together to create our story. I've learned a lot along the way, and I'm really just getting started.
Pricing:
$35/person for Adult Paint Party (Ages 18+)
$25/person for Youth Paint Party (Ages 13-17)
$20/person for Children's Paint Party (Ages 5-12)
Contact Info:

Image Credit:
Alexandria Rasin
Getting in touch: VoyageATL is built on recommendations from the community; it's how we uncover hidden gems, so if you know someone who deserves recognition please let us know here.