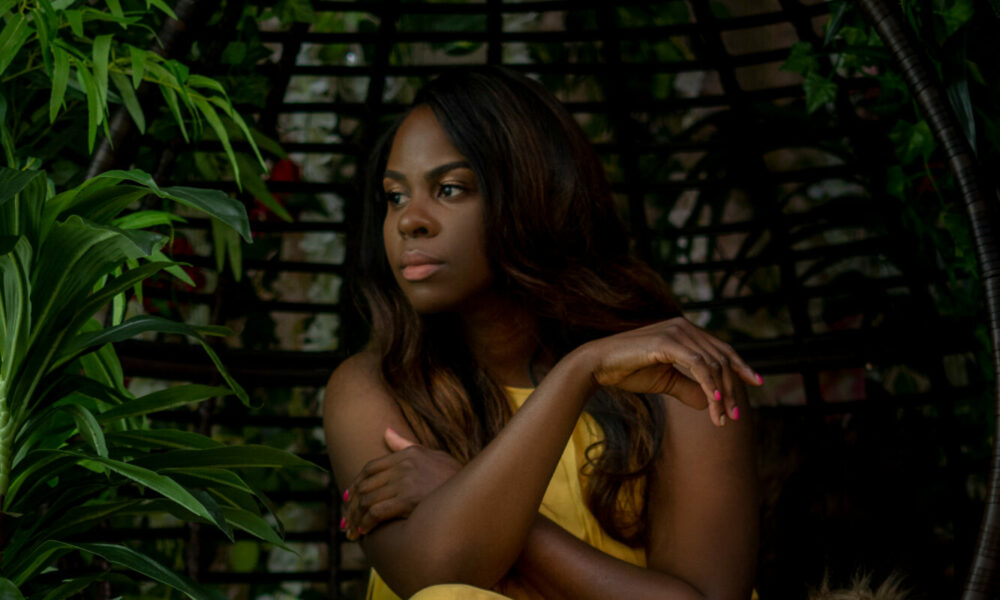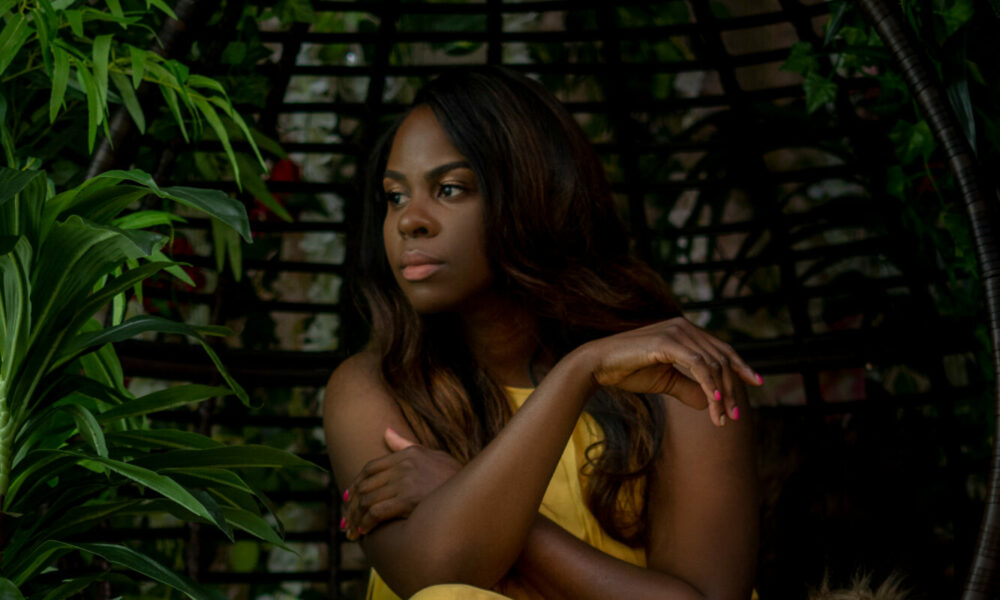 Today we're excited to introduce you to Savitra. Savitra is the Owner of New Era of Style and is also a content partner. Content partners help Voyage in so many ways from spreading the word about the work that we do, sponsoring our mission and collaborating with us on content like this. Check out our conversation with Savitra below.
Hi Savitra, thank you so much for sitting down with us again. For folks who might have missed our initial interview, can you start by briefly introducing yourself?
Hello! My name is Savitra and I am the owner of the influential online boutique New Era of Style, LLC. New Era of Style is a mid-priced online boutique that caters to modern-day working professionals. We understand the importance of our customers "getting it all done" when it comes to juggling the responsibilities of their professional, social, and personal lives. Our boutique offers an exclusive selection of high-quality clothing, accessories, and everyday essentials that aims to make balancing the demands of life a little easier.
I'm a creative soul with a passion for business and philanthropy. My natural ability to create, love for business and desire for helping others has allowed me to embark on amazing opportunities.
What else should we know about your and your business?
With New Era of Style, LLC you "FASHION WITH PURPOSE." Aside from retail, we take pride in pouring into our customers and the community. We have a huge emphasis on philanthropy and education. Throughout the year we find ways to give back through various community service projects as well as work with different non-profit organizations. We have successfully hosted a book bag drive (in Fall 2020) and a prom dress drive (in Spring 2019).
How did your business pivot and/or persevere during the Pandemic?
Before the pandemic, our online inventory consisted of only clothing and accessories. We offered a variety of casual and business casual attire. Our business casual attire accounted for a large percentage of our sales. Other popular items for customers included our vegan leather bags, fashion jewelry, and wardrobe accessories.
As the coronavirus pandemic began to impact the US, it wasn't long before we began to notice a slight decline in our sales (especially for professional attire). People weren't shopping for work clothes because they were starting to work from home. Since social events were being postponed and canceled there wasn't a need for a new wardrobe. With less than two years of being in business, New Era of Style had to re-evaluate how to better serve our customers. We were just starting to connect with customers, and we wanted to continue fostering those relationships. We realized the pandemic was starting to affect people financially and emotionally. As we began to process how we could pivot during this time, we knew whatever we did we needed to create a great experience with our customers while meeting their new needs with empathy, care, and concern.
New Era of Style always had intentions of expanding our offerings and adding a lifestyle section, but little did we know our need to expand would come a little earlier than expected. Now that our customers were confined to their homes with limited places to go, we needed to identify the daily essentials working professionals needed while working from home. Listening to our customers and just understanding some of the frustrations they were experiencing "doing life remotely" promoted us to introduce the following collections to our lifestyle brand: social-life essentials, planning, and writing, on-the-go gadgets, travel basics, and beauty & wellness. By pivoting our business and introducing our lifestyle collection, we were able to sustain our online sales. Customers were able to connect to our collection and our inventory continues to grow.
Social-life Essentials
Looking to the future, customers were looking forward to reuniting with friends. In this collection, we added items such as game night essentials and charcuterie boards.
Planning & Writing
Items in this collection consisted of journals and planners which helped customers to keep track of their day-to-day schedules and write down their thoughts or new ideas.
On-the-Go Gadgets
Selections in this collection will be helpful during covid and post -covid. Items include phone charges, drinkware items inspirations coffee mugs, insulated stainless steel mugs, and tumblers.
Travel Basics
As restrictions began to lift flights for trips began to increase. Many of our customers resumed traveling for work, so items such as luggage tags, duffle bags, and passport covers were added to this collection.
Beauty & Wellness
Self-care became a priority during the pandemic and will also last after the pandemic. In this collection, we offered grooming and personal use items, such as facial brushes and fitness items.
The pandemic also allowed us to focus more on our philanthropy. We were able to partner with two non-profits to host a bookbag drive to provide school supplies to families with grade school students who were affected by the pandemic. Our customers donated over $500.00 to make this happen.
How are you doing today and what does the future look like?
Our inventory has increased tremendously. We have also started going to various Apparel markets and shows to build to expand our inventory options. Building relationships with up-and-coming wholesalers and vendors allows us to keep our offerings fresh and exclusive.
Short Term Goals: Continue building our brand, gain more returning customers, increase our cash flow, be able to afford more inventory, and continue creating the best customer service for our current, and potential customers.
Long Term Goal: Offer educational scholarships and partner with other organizations to host various community events.
Can you share some advice for other entrepreneurs who want to get started or are just starting out?
I often refer to a quote by Seth Godin "There's no shortage of remarkable ideas, what's missing is the will to execute them." If you have a dream or business idea, pursue it. Some of the best inventions have happened because someone stepped out on faith and made it a reality.
Perseverance encompasses persistence and tenacity to never give up even when things get hard. Being a business owner is no walk in the park. There may be times when business is slow or nothing seems to be working out the way it should, but it's during these times that you must not give up but keep going.
There are just some things you learn by doing. No matter how many people you talk to or how much great advice you get, sometimes your mistakes will be your greatest lesson. Understand that things take time. Every day you are in business you will find a better way to do things. Struggles and obstacles will come but you will always overcome them. I refer to them as "growing pains"
Do your research. Take some time to research the industry or market you are trying to go into. Understand what has happened in the last few years, what is currently going on, and the outlook for the future. This will allow you to find your niche or placement within the industry.
Never stop learning. Things change daily. You should always be up to date on what is going on in your market or industry. Continue to be a life-long student.
It was so great to reconnect. One last question – how can our readers connect with you, learn more or support you?
Be sure to check out our boutique at: Website: www.neweraofstyle.com
Instagram: newera_ofstyle
Facebook: neweraofstyl3
Linktree: https://linktr.ee/neweraofstyle
We are always looking to partner with non-profit organizations making a difference in their communities. Feel free to contact us through our link tree site for partnership opportunities.
Contact Info:
Image Credits
Photography Image credits: Jameson.envogue.photos Instagram: @Jameson.envogue.photos Photographer: Jameson Burnett
Suggest a Story:
 VoyageATL is built on recommendations from the community; it's how we uncover hidden gems, so if you or someone you know deserves recognition please let us know 
here.