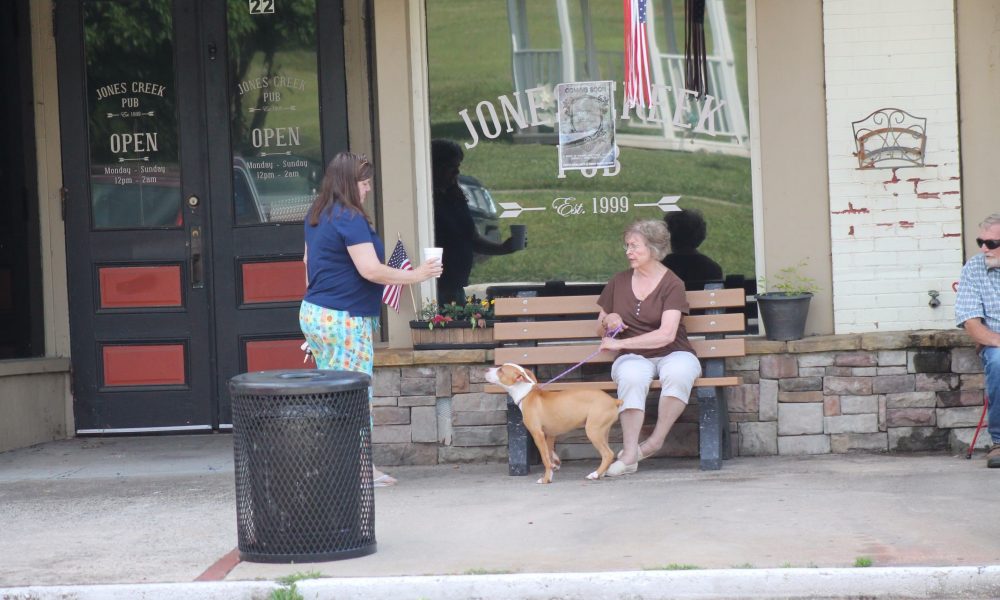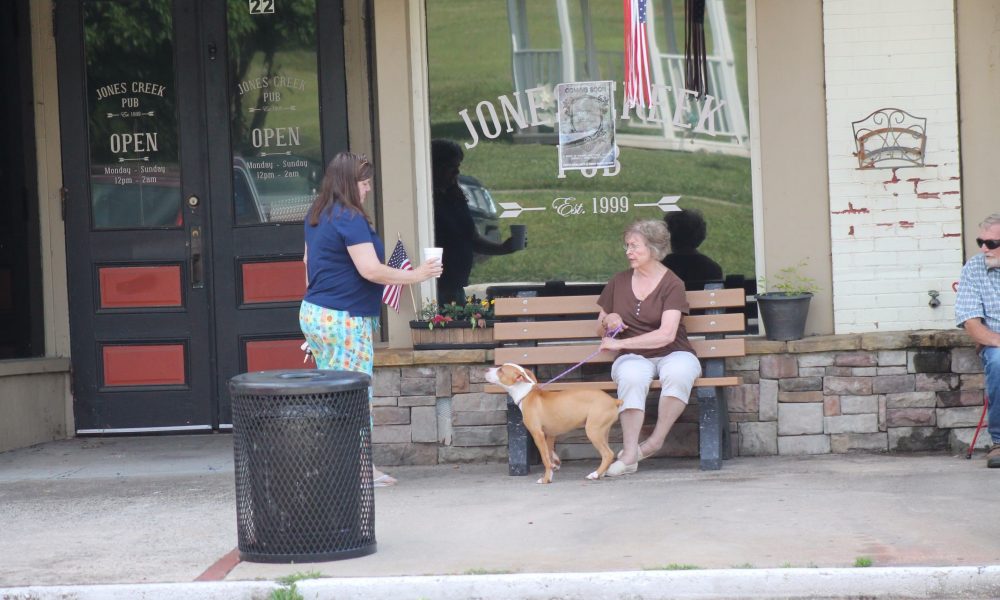 Today we'd like to introduce you to Selma Coty.
Selma, let's start with your story. We'd love to hear how you got started and how the journey has been so far.
In the mid 1990's, I decided to convert a portion of my 1000 sq. ft. unfinished basement into an apartment. It consisted of approximately 620 sq. ft., and included one bedroom (with a twin bed), a bath, kitchen, and living/dining area. It had its own entrance, which was from the "back yard". I did not do a lot of advertising, so it attracted mostly local individuals.
After about 5 or so years, I decided to expand the space. I redecorated the interior and focused on improving the entrance. As the interior and exterior began to take on a new look, I realized that it had become a suite and that I could market it to a broader audience. So, I had professional photos done, found a wonderful webmaster, (whom I have never met), found someone to design a logo for Penny Acres, had an attorney draw up a "Tenant At Will" lease, subscribed to several corporate/business travel websites and began marketing to the corporate community. I chose the corporate community because I felt professionals would be more reliable and respectful of the property.
Penny Acres is now consisting of 750 sq. ft. and includes 2 bedrooms, one with a "to die for" king bed and the other with its original twin bed. The tile bath includes a shower and the kitchen is furnished with attractive dinnerware and everything one needs to cook a meal. The rental fee includes all utilities, Wi-Fi, satellite TV, cleaning and linen services. During the expansion, I gave special attention to preventing noise transference from my upstairs portion of the house, by including insulated ceiling tiles over the bedrooms in the apartment. Because I consider myself the "queen of water leaks", I did not install a laundry. However, most of my residents have been men and this does not seem to bother them. They simply take their dirty laundry home whenever they go home for the weekend and let their wives do it for them; or, they drop it off at the laundry on their way to work.
I have had wonderful residents over the years. Some that come to mind were from Alabama, Arizona, Mississippi, Chicago, Oklahoma, and even Peachtree City, GA. It has been a wonderful experience.
Great, so let's dig a little deeper into the story – has it been an easy path overall and if not, what were the challenges you've had to overcome?
It has not been a smooth road. In fact, it has been a very bumpy road. Penny Acres is a suite located in the lower level of my home, which sits on 23 wooded acres. Because of the acreage, the property qualifies to participate in a Conservation Use Assessment Program (CUAP). This program assesses property at 40% of current use value. This favorable tax treatment is designed to protect this type of property owner from being pressured by the property tax burden to convert their land from agricultural use to residential or commercial use, hence the name "conservation use" assessment. In return for the favorable tax treatment, the property owner must keep the land undeveloped or in a qualifying use for a period of ten years or incur stiff penalties. Owners who breach any of the conservation use covenants must pay back to the taxing authorities twice the savings they have received over the life of the covenant, up to the point it was breached.
When I signed up for the program, I had already had my apartment in service for about 5 or 6 years and I did not think to bring the subject of the apartment up with the tax assessor. No one had ever questioned whether or not my rental was a business; and I did not consider rental of real property a business. In 2013, I was serving as a member of the Grantville City Council. Unfortunately, the then mayor and I had a very contentious relationship. He did not live in the city limits, but managed to get elected because he registered his place of business as his official residents. His primary bought and/or rented housing in several counties. At that time, he owned over 200 rental properties in Grantville.
He had a friend who was in real estate and who was familiar with the covenants of the various conservation programs. He checked the tax records for the mayor and discovered that I was in the CAUP and proclaimed that my apartment was a business, that it was not an agri-related business, and therefore I did not qualify for the property tax break. I am sure he had several conversations with the Coweta County Tax Assessors about the issue.  He eventually wrote a scathing letter about me to the editor of the Newnan Times Herald, Newnan GA, saying that I was paying property tax at lower rate than everyone else in town; and that I should be paying more because I had a business in my home.  He never mentioned the CAUP. He accused me of taking advantage of my position as a councilman.  He went on to say that it was not fair to the other citizens of Grantville.  He questioned my ability to serve the citizens fairly, and essentially said the county tax assessor was ignoring the issue.
Two days after the paper was published, two field inspectors from the county tax assessor's office knocked on my front door at 9:00 AM and wanted to inspect the apartment. I complied. After about a week, I received a letter from the chief appraiser saying that the apartment was a non-agri business and that I had breached the agricultural covenant of the CAUP.  The letter gave me 30 days to respond.
I visited with the tax assessors and during my visit, they told me they would give me a choice.  I could either (1) keep my apartment in service, lose my CAUP, pay the county a hefty fine and repay twice the amount of money I had saved on my property taxes.  Or (2) I could take the apartment out of service.  If I chose to take Penny Acres out of service no further action would be taken.  Those men really did give me a break, because they did not have to give me a choice.
Fortunately, the federal law that governs Conservation Use Programs changed in 2008. So, when my program came up for renewal in 2016, I was able to meet the requirements and put my apartment back in service. My apartment was out service for about three years.
Oh yes, it has been a bumpy road indeed. So, the moral is, read the "mice type", even if you need a magnifying glass.
Please tell us about Penny Acres Fully Furnished Apartment.
I provide lodging to the traveling public. I focus on the corporate community in my marketing. However, I am finding that there is a need for shorter stays, i.e., one or two weeks. The apartment has a complete kitchen, unlike most motels or Inns, so this gives a resident the opportunity to cook meals here vs eating out every meal.
I am most proud of the fact that I offer a safe, relaxing environment at a very competitive rate. I always try to do an exit interview with each resident in order to get feedback on things I can improve and to get their pros and cons regarding their stay here.
Penny Acres is located on 23 wooded acres that sits about 500 feet off the street. My driveway is a deer crossing. Often times a resident will spot a Whitetail Deer as he drives onto the property. During the Thanksgiving holidays, there are usually wild turkeys roaming around in the woods. Penny Acres offers all of this natural environment, yet we are only a block away from the local and county parks, the library, our little downtown and five minutes from I-85 and only 10 miles from Newnan, GA. I think it offers that "ah, I'm home" feel for a weary traveler or worker at the end of the day and this sets it apart from other lodging establishments.
Do you look back particularly fondly on any memories from childhood?
I grew up on a farm in Carroll County Georgia. So, there was always farming equipment around. One of my fondest memories was sitting in my daddy's lap and steering the John Deere tractor. That experience served me well when I applied for my driver's license. I failed the written exam, but passed the driver's test with flying colors. I will never forget what the examiner said to me when we got back to the state patrol office. He said, "Young lady, you know how to drive, so I'm going to give you your license". I never told my mother that I failed the written exam.
Pricing:
Monthly rate: $1489. with a deposit of $669.
Weekly rate: $459. with a deposit of $199
Contact Info:
Address: W. Grantville Road,
Grantville, GA 30220
Website: www.pennyacres.com
Phone: 770-583-9947 (always call for an appointment)
Email: info@pennyacres.com

Image Credit:
Richard's Studio, Sharpsburg, GA
Heather Lynn Kitchens, Photographer
Getting in touch: VoyageATL is built on recommendations from the community; it's how we uncover hidden gems, so if you know someone who deserves recognition please let us know here.