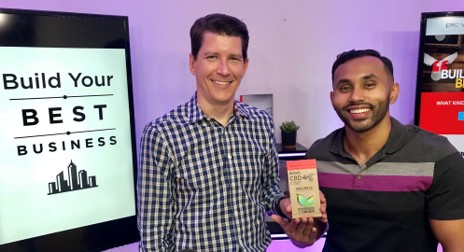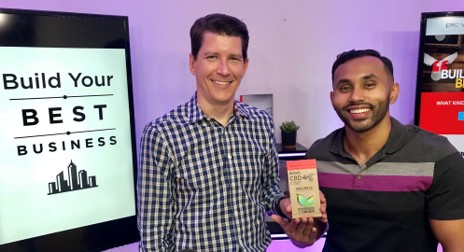 Today we'd like to introduce you to Shammi Uddin.
So, before we jump into specific questions about the business, why don't you give us some details about you and your story.
I was born in Dhaka, Bangladesh and my father migrated to the United States alone shortly thereafter to create a better future for us. He worked multiple odd end jobs but mainly as a busboy at a Breakers Hotel and would live below his means to save up and send us money back home. Eventually after a couple of years, he felt financially stabilized and capable enough to move us and provide for us here. I first moved to West Palm Beach, FL, where my brother was born in 1997, but moved to Atlanta in 1998. My dad's story is one of true honor and nobility, because he was the oldest of his 14 brothers and sisters, my grandparents died while they were all very young in their teens if not younger, and he ended up raising all of them in a 3rd world country with no parents and helped nearly all of them gain citizenship and jobs in America slowly but surely. He saved up whatever money he could from working relentless hours at the hotel and leveraged his entire line of credit back in 1991 to get his first small business back in FL. It was a small convenient grocery shop called Step In. We didn't have much early growing up, but my father was so revered and well respected in my family like a Don that I knew I had huge shoes to fill. We moved to Atlanta in 1998 because he sold his Step-In business in FL to buy an Amoco Gas Station here in Dunwoody. Since then it has been converted into a BP and was my fathers claim to success and means of truly becoming established.
I'm sure many Asians in my generation can relate and understand when I say that there's a major disconnect and understanding with our parents early in our childhoods because of the differences in modern western culture that we are raised in and the traditional Asian culture, language barriers and generational gaps and their apparent reluctancy to assimilate or be more forward thinking. Many of our parents prioritized education over everything and instilled discipline in us very severely. When I was younger, I couldn't appreciate those values as nearly as much as I do now. I'm forever grateful to my parents not only for raising and loving me but because my academic success was a major stepping stone for my future and building that level of discipline in me was a huge cornerstone that made it easy for me to create positive and productive habits now. We all have this idea we should advance from our parents' station or socioeconomic status and progress further as each generation passes. With that said and witnessing my father be able to accomplish so much with starting off with so little, just the bare necessities really, I feel empowered to chase my dreams since I'm starting off with opportunities that we are not the least bit available to him.
In 2010 my life took a drastic turn when our family learned that my father was diagnosed with lung cancer. I started GSU in 2009 and all four years I commuted from home, which in hindsight was perfect because it allowed me to spend time with my dad during his final years. His condition weakened to the point where he rarely went to BP and stopped overseeing operations. Basically, our BP became an owner absentee small business, which was a recipe for disaster. At the time, I was a sophomore in college, who was very involved, driven, and active on campus. During my time at Georgia State University, I was a member of the Robinson College of Business Honors Program, a Spotlight Committee Board Member, completed 3 business internships, did various volunteer activities, graduated magna cum laude with a dual bachelors in accounting & finance all the while maintaining a regular gym schedule and fun social life; obviously this meant I never got any sleep but it was worth it knowing that my dad was proud of the man I was becoming. My father passed away in September of 2012 before I graduated from GSU that following May in 2013. My last semester was quite difficult for me and I even remember asking my dad on one of his last days if he thinks I should take the next semester off so I can take care of the business and look after my younger brother who was only 14 at the time and my mother, who was very dependent on my dad. She was your very cultured traditional housewife that excelled at cooking, cleaning, and making sure we always got the nurturing we needed, and with my father handling just about all other responsibilities in the household she never had the need or want to speak English fluently or even drive on the highway alone. I considered taking a semester off so I can be there fully for my family during the early stages of the grieving process, but when I asked my dad what he thought of that suggestion he refused to support it. I remember him vividly telling me in the hospital, "No that's stupid, the sooner you can finish your education, the faster my family can advance" and it always stuck with me. As I reflect on that period of my life, I don't know how I was able to maintain my high academics and extracurriculars to graduate on time, but I know his words inspired me to strive for progression even during the toughest times. After undergrad, I was recruited by Altria, a top 150 fortune company and was offered a Territory Sales Manager position. It was an awesome corporate offer for any new graduate, so of course, I took it. The experience was incredible, and I learned a tremendous amount from selling tactics, how to asses business profitability and margins, what a fun and productive company culture should feel like and building business relationships through effective communication and much more. Unfortunately, I was facing a much bigger business battle at home with my father's untimely passing and had to resign from my position after one year. I had mentioned earlier that my father stopped going to BP once he was diagnosed with Cancer, and so our business went on a deep decline. I don't want to go into much detail but the longtime manager we had at the time, took advantage of us and mishandled our inventory and cash flow severely. What was once a thriving business, became an unprofitable BP and the manager even missed one month's mortgage payment while we were out of town. That missed payment leads to the bank putting our loan status on default because the guarantor passed away and we were not able to provide financials in a timely manner. Once they did see our financials, they noticed the trending decline and unprofitability and told us we must find another bank to service our loan. I was at a crossroads between saving my family business and commercial property or continuing my corporate career. It was impossible to do both, given that each duty demanded so much, but I knew that with my responsibility of being the caretaker and focal point of my family, I had to save our business. We were constantly withdrawing money from my father's life insurance proceeds to preserve our business and make ends meet and my corporate income wasn't enough to offset those huge loses. After I resigned, I was faced with the daunting challenge of finding a new bank to refinance a commercial property and restore a failing business. I was only 22 at the time and my mother, whose name all the assets were under, couldn't speak English well and had minimum business management experience so we weren't exactly the most appealing loan suitors. I must've gotten rejected by ten different banks before I finally closed an SBA deal with Sun Trust. We had so much working against us so when I closed that 1-million-dollar loan, my level of confidence soared. That year, I fired the long-term manager, brought in all new staff, renovated the interior, executed some local marketing efforts, restocked our inventory, and basically revamped our site completely and implemented a whole new system. Under my direction, our business became profitable again, we were finally financial stable, and even got awarded all expenses paid trips to South America by BP twice for having the most improved gas volume in my territory two years in a row. Couple of years later, I replaced the dry cleaner's tenant on our property with a national franchise called Dunkin Donuts. That was another major victory that raised our property value and brought us a very stable and reputable tenant. I was extremely proud of myself for saving and improving our family business property and even more happy knowing my dad's legacy wasn't lost, but I knew I still had to create something for myself. I just would've never in a million years guessed that something would be in the chocolate industry. I took everything I learned from corporate America and business school and applied it into my BP. Most people go to college not knowing what they want to pursue and end up learning material they never even use but I choose accounting and finance knowing I could use that knowledge to open and operate my own business one day. To this day, that choice paid dividends and it's one of the reasons I get disappointed by those that say education or working for someone else isn't needed to be an entrepreneur. Today's society and media heavily glamorize and promote this idea that entrepreneurship is easily possible and the best route to financial freedom while neglecting all the risk, work, planning, and liability involved. I'm not saying that it's not possible for one to become a successful entrepreneur without an education or corporate work experience, but don't discredit those tools and avenues. Leverage them. I relied heavily on the network, resources, knowledge, and experiences built from work and school into operating my current businesses. To be the best, you must follow the best and those environments surrounded me around very talented individuals that I was able to learn from. Those team building exercises corporate companies train you in are very insightful. Think about it, how can you know how to manage a team and be a fair motivating leader if you never had a good boss to show you or a poor boss to exemplify how not to treat your employees.
Around 2016 my close friend, Royal Smith, who's a culinary arts graduate and spent many years working in fine dining/resort restaurants, approached me about opening up a dessert business together. Right away, I was intrigued because I consider myself a dessert connoisseur and had a rotten sweet tooth growing up. With my small business ownership experience and his extensive background in food, we knew this partnership was going to be a match made in heaven. I'm a bit of a health and fitness enthusiast so I told him our company branding must have an organic and authentic feel to it that caters to health-conscious consumers even though we are selling sweets. We came up with a very cool organic cookie shop company, which I won't reveal too much about in case we do end up bringing it to fruition one day. We started making test batches of cookies with ingredients we selected, made an LLC, company logo, business plan, and searched for commercial leases to open our shop. Soon after we realized this was going to be a major investment financially and time-wise that wasn't feasible for either of us at the time. So, we decided to reroute and put the cookie business on pause and Royal suggested we start an online business, one that doesn't require much startup costs or time commitments. We started brainstorming ideas. Royal introduced CBD to me and brought up the idea of creating a CBD dessert company. As we did more research on the many benefits of hemp CBD and how beneficial it can be to cancer patients, we became more intrigued by the idea. Cannabinoids are actually chemical compounds that react with receptors that are found in the human brain. One of the most well-known cannabinoid compounds is of course THC (tetrahydrocannabinol). THC is that which is responsible for marijuana's psychoactive properties. However, another hugely popular cannabinoid is cannabidiol (CBD), which is non-psychoactive. So, no sorry it can't get you high if that's what you're looking for. The CBD compound has been proven to have significant health benefits. Whether used to treat general discomfort, anxiety, insomnia, muscle spasms, CBD is becoming a popular option for those seeking a more holistic approach to dealing with certain issues. Continued research and studies regarding the medical properties of the compound are paving the way for its use to treat even more health-related problems. We both lost our fathers to cancer and unfortunately didn't know about CBD previously to present it to them but this was an opportunity for us to help someone else's dad or loved one with CBD edibles. Chocolate was the perfect way to deliver CBD because not only are the fats in the hemp oil and cacao traveling together for better digestion, but it is also provided a discreet consumption method. Think about it, one can be at their desk job and can take a quick break from anxiety with a piece of our chocolate and none of their colleagues would even know that they're taking CBD and we also felt like children would be more inclined to eat a piece of chocolate rather than taking an oil drop or key concentrate for their CBD needs. With our passion to help others and his love for the culinary world and me growing up with a bad sweet tooth and love for chocolate, we figured this would be a fun way to combine our passions to help improve the health and wellness of others. Couple years ago, we launched Therapeutic Treats, an all organic CBD chocolate company. We have fruit pairing flavorings with our artisan chocolates and are considered the best-tasting hemp CBD chocolates in the industry. We are a start-up company and grew our business from Instagram where we now have over 19k followers and have been featured on Pop Sugar along with other publications. Please check us out on IG @theratreats and view our website at www.theratreats.com to learn more.
Currently, we are sold in over 100 plus retailers across the US, 39 states to be specific and are seeking major distribution channels to further grow our company. I'm honored to be selected by ATL Voyage for this interview and hope our company can help educate the public on the many incredible benefits of the hemp and cannabis plants while fighting the stigmatism associated with the plants.
Has it been a smooth road?
Theodore Roosevelt once said "Nothing in the world is worth having or worth doing unless it means effort, pain, difficulty " and my road has been far from smooth but totally worth it. My story previously covered some of my personal struggles along the way but I'd like to go into a little more details on the struggles of being an entrepreneur. When you look at big corporations they have so many departments (accounting, finance, marketing, human resources, production, public relations, technology, etc) with employees in each one focusing on their strengths to create the best and most efficient output, but as a founder of a start-up company you have to play all those roles yourself unless of course, you have the financial flexibility to hire an entire staff. At the beginning, we felt like we were chickens running around with our heads cut off trying to do everything. We had to manage and create all the content for our social media while being engaging with our followers, produce all the inventory by hand with only the 2 of us, learn about cold shipping solutions to prevent the chocolate from melting during transit, learn what's the best way to store and transfer tempered chocolate from kitchen to warehouse, what are the proper labeling requirements as per state and national regulations, how to gain retailers to accept our product into their stores, make sure each batch of bars had the accurate amount of CBD advertised, and constantly educating ourselves about this new evolving industry. We bootstrapped and grew so much over the past two years and it was a struggle to figure out how to scale up without having that major capital investor. We also wanted to make sure we stayed true to our core organic values and not sacrifice integrity or quality of the product by adding preservatives or additives to make production or shipping easier. There was a lot of growing pains but once we generated ample revenue, we were able to hire a marketing firm, production staff, an attorney, web developer, and a fulfillment company to help streamline our processes. This meant we couldn't pay ourselves out much from the company but only $250 each weekly because we knew for us to grow and get to where we want as a company we must reinvest into the business. That's another struggle we face as entrepreneurs is working a lot in the beginning with no immediate or appropriate compensation, but still believing in the vision of a big future payout. No amount of planning can teach you how to prevent or counter-attack unanticipated and or unprecedented setbacks whether it be law changes, market or economy climate changes, equipment malfunctions, credit card merchants denying your specific industry processing, vendor issues and so much more so my advice is to be like water; formless and shapeless to flow and make way through cracks.
So, as you know, we're impressed with Therapeutic Treats – tell our readers more, for example what you're most proud of as a company and what sets you apart from others.
Our story begins with a true investment in the health and well-being of others. We have made it our mission to find a way to enhance people's lives through a delectable, natural and therapeutic taste experience.
Therapeutic Treats blends the incredible benefits of cannabidiol (CBD) with chocolate and fruit, creating an innovative and delicious choice when it comes to healthy hemp chocolates. We believe in adhering to the highest standards, so all of our products contain fresh, natural ingredients and we use the safest possible preparation techniques.
Compassion represents the core of who we are and why we do what we do. We believe that your body is your temple and that natural alternatives to modern medicine can make a difference. By educating our consumers on the countless benefits of CBD, we hope to inspire a new attitude when it comes to alleviating pain and healthy healing.
I'm the Co-Founder of the company and I specialize in client communications, customer service, marketing and sales strategies and branding efforts.
I'm most proud of the fact that we help improve so many lives and reduce people's pains in an enjoyable fashion. When I get messages from consumers telling us stories like that, they got their first sense of pain relief in their back from a car crash they had two years ago or their first time getting a well rested 8 hours of sleep in years was after eating our chocolates, it's all worth the struggle. Also, it's a surreal feeling when I go shop at local retailers or travel to different states and see our chocolates selling right near top counter merchandising space in health and nutrition shops.
What sets us apart from others is our premium hemp oil, delicious taste, unique fruit pairing flavors and all organic ingredients.
Let's touch on your thoughts about our city – what do you like the most and least?
The best thing about our city is the people and the diversity. Being a foreigner here, I love to see how many of us call this city our home. For the cost of living compared to other major cities, I say we have the best bang for your buck in terms of city life, attractions, historical sights, nightlife, accessibility to suburbs, restaurants, and cultural events.
The traffic here is what I like the least about our city. But the random, unpredictable weather patterns and lack of having a nearby beach are almost as bad as the traffic.
Pricing:
Organic 60mg CBD Chocolates $17.99
Organic 120mg CBD Chocolates $24.99
Contact Info:
Image Credit:
Bethany Ugarte
Jackie McEwan
Getting in touch: VoyageATL is built on recommendations from the community; it's how we uncover hidden gems, so if you know someone who deserves recognition please let us know here.